Out of the blue, from an undisclosed location in the Saudi capital of Riyadh, 47-year old Lebanese Prime Minister Saad Hariri announced his resignation Saturday afternoon.
Claiming to have been the target of an assassination plot (which his own security forces deny), he left little doubt as to those responsible for his surprise decision. "Wherever Iran settles," he said, "it sows discord, devastation and destruction, proven by its interference in the internal affairs of Arab countries."
The ground war against ISIS may be coming to an end, but the long-simmering rivalry between the Kingdom of Saudi Arabia and the Islamic Republic of Iran now threatens to boil over in Lebanon, a country where both Tehran and Riyadh accuse one another of interfering in Beirut's affairs, while doing exactly that.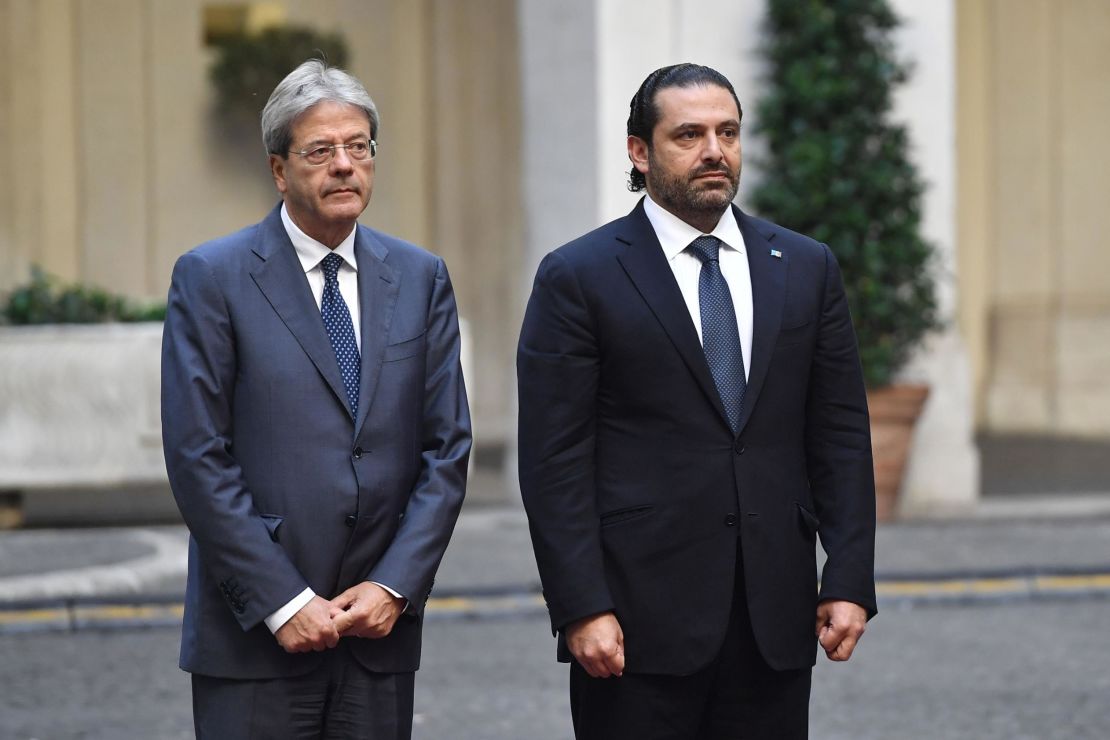 Backing factions
Going back decades Lebanon has been where proxy wars play out. Syria, Iraq, Saudi Arabia, Israel, Egypt, Turkey, the United States and the Soviet Union, to name a few, have all backed factions here, often with scant regard for the price in blood and treasure this has cost the Lebanese.
Saudi Arabia, under the de facto leadership of 32-year-old Crown Prince Mohammed Bin Salman, is believed by many Lebanese to have ordered Hariri (who also holds Saudi citizenship) to resign from a government he led since December 2016, a government which included several ministers affiliated with Hezbollah, Iran's main Lebanese ally.
While officials in Riyadh will deny they had any part in Hariri's decision, few in the region would question that Saudi Arabia is alarmed that, in the post-ISIS Middle East, Iran has come out on top.
Read: 24 hours that shook the Middle East
Iran – with equipment, training and advisers – played a key role (with the US-led coalition, ironically) in the Iraqi government's fight against ISIS. The Iranians, along with Hezbollah (and Russia), are helping the regime of Bashar Al-Assad defeat the US-, Saudi- and Gulf-backed rebels. Saudi Arabia and other Gulf states are bogged down in a brutal, unwinnable war in Yemen, where Iran backs the Houthi rebels.
The Iranians are hardly newcomers to hard ball power politics. Iran has consistently supported the Assad regime – first Hafez, and now Bashar – since the 1979 revolution. It has backed Hezbollah since it emerged after the 1982 Israeli invasion of Lebanon. Iran has steadily gained influence in Iraq since the US-led coalition toppled its nemesis, Saddam Hussein. Iran's interests and alliances across the Middle East are old, and they're deep.
Read: Missile attack 'an act of war' by Iran, Saudi Foreign Minister says
Growing Iranian influence
Iranians count their history not in decades or centuries, but in millennia. And as much as the US and its allies have tried to isolate it, contain it, sanction it for its nuclear program, with its diversified, oil-fueled economy and population of more than 80 million, Iran's power and influence across the Middle East has continued to grow, and not just among the Arab states. It is now cultivating closer ties with Turkey and Russia.
"Since King Cyrus the Great the Iranians have been a regional power," says Rami Khouri, senior fellow at the American University of Beirut. "They know how to do statecraft."
In comparison, says Khouri, the Saudis and its Gulf allies are "amateurs, and now they are trying to do something in Lebanon to show they are tough guys. But this is a hopeless endeavor."
On the front lines with Hezbollah (2015)
Saudi Arabia, Israel and a series of US administrations have repeatedly attempted to cut Iran's main Lebanese ally, Hezbollah, down to size, but each attempt has backfired, each time leaving Hezbollah, and therefore Iran, stronger than before.
In addition to being Lebanon's most powerful political bloc, Hezbollah is a formidable military organization that successfully drove the US-backed Israeli army out of the south in 2000 after a prolonged and costly guerrilla war. In 2006 it fought Israeli forces to a standstill. I saw Hezbollah fighters up close during the 1990s and the 2006 war and can say they are head and shoulders above many of the armies of the Arab World in terms of discipline, training and dedication.
The US, the European Union and Israel view Hezbollah as a terrorist group. The US believes Iran, aided by the precursor of Hezbollah, masterminded the 1983 bombings in Beirut that killed 241 US service personnel and 58 French paratroopers. Iran is also suspected of being behind the bombing of the Israeli Embassy in Buenos Aires in 1993 that killed 29.
Saudi Arabia intercepts ballistic missile
Today, as much as Saudi Arabia, Israel and the United States might want to use the precarious, complicated politics of Lebanon to confront Iran via Hezbollah, there is hardly any appetite in this country—which still bears the scars of the 1975-1990 civil war and a series of wars with Israel—for more bloodshed.
But in proxy wars, no one asks the people caught in the middle what they want.
And in that the new, post-ISIS Middle East, isn't much different from the old Middle East. Just even more dangerous.