Story highlights
An independent car company will trial its hydrogen car in Wales next year
The car weighs 580 kilograms and has a 500 kilometer range
But without hydrogen refueling stations, can the technology take off?
Riversimple, a small independent car manufacturer in rural Wales, is taking a bet that hydrogen vehicles will play a key part in the future of transport.
Former auto engineer Hugo Spowers swore off working with petrol engines 15 years ago when he began toying with the idea of building hydrogen-powered vehicles.
Spowers was determined to devise a fundamentally new solution to address the problems associated with carbon emissions.
"We've got to move beyond trying to make combustion engines a little bit less bad," he tells CNN. "Because after all, being a little bit less unsustainable is still not sustainable."
The result is a hand-built, aerodynamic car called Rasa that weighs just 580 kilograms – 40 kilograms more than just the battery of a Tesla Model S.
Its name comes from the Latin "tabula rasa," which means "clean slate," a nod to the clean hydrogen technology and how Spowers and his team designed a radically different type of car from scratch.
The odd-looking two-seater with butterfly doors takes three minutes to refuel, has a 500 kilometer range, a top speed of 96km/hour, and the only tail pipe emission is water.
By comparison, a battery electric vehicle takes much longer to recharge and can run flat after 250 kilometers for cars like the Nissan Leaf or 550 kilometers for the latest Tesla Model S.
The Rasa has a motor in each of its four wheels, powered by hydrogen running through a fuel cell. When the hydrogen combines with oxygen it produces electricity to power the motors, as well as water as a byproduct.
The car also has its own "super capacitors" to capture kinetic energy from braking as electricity, and convert it into power to assist with acceleration.
Creating a market
Early next year Riversimple will trial 20 Rasa vehicles in Monmouthshire, a county in south east Wales. The idea is to have a single hydrogen filling station in Abergavenny, a central town in the area.
"We're trying to create a movement to bring this to market at a local level," says Spowers. "You can create a market for a car with just a single filling station."
The Rasa is designed to be used as a runabout within a 40-kilometer radius, and Spowers estimates the average driver would typically re-fuel once a week.
However, Riversimple doesn't intend to sell its cars. Instead, it is promoting a "sale of service" model where, much like a cell phone contract, the customer pays a monthly fee for the car, maintenance, insurance and fuel, at roughly the same cost of ownership as a Volkswagen Golf.
But don't expect to see hydrogen cars popping up all over the place just yet.
The biggest barriers for hydrogen cars include a lack of infrastructure and an enthusiasm for battery electric vehicles, according to automotive journalist and clean-tech enthusiast Richard Sutton.
"Until the refueling infrastructure exists for hydrogen, then it will always be a bit part player compared to battery electric," says Sutton. "But that's set to change."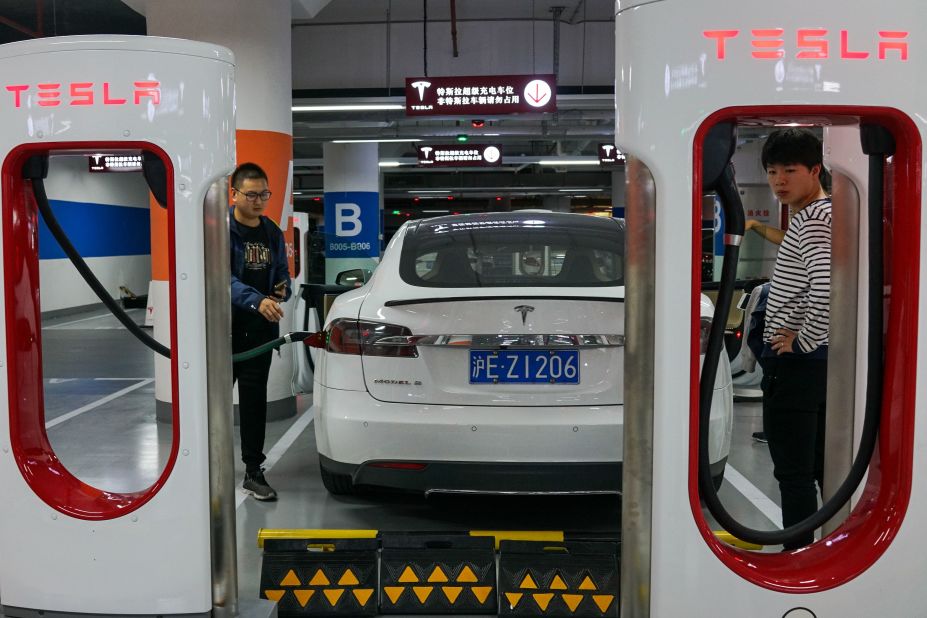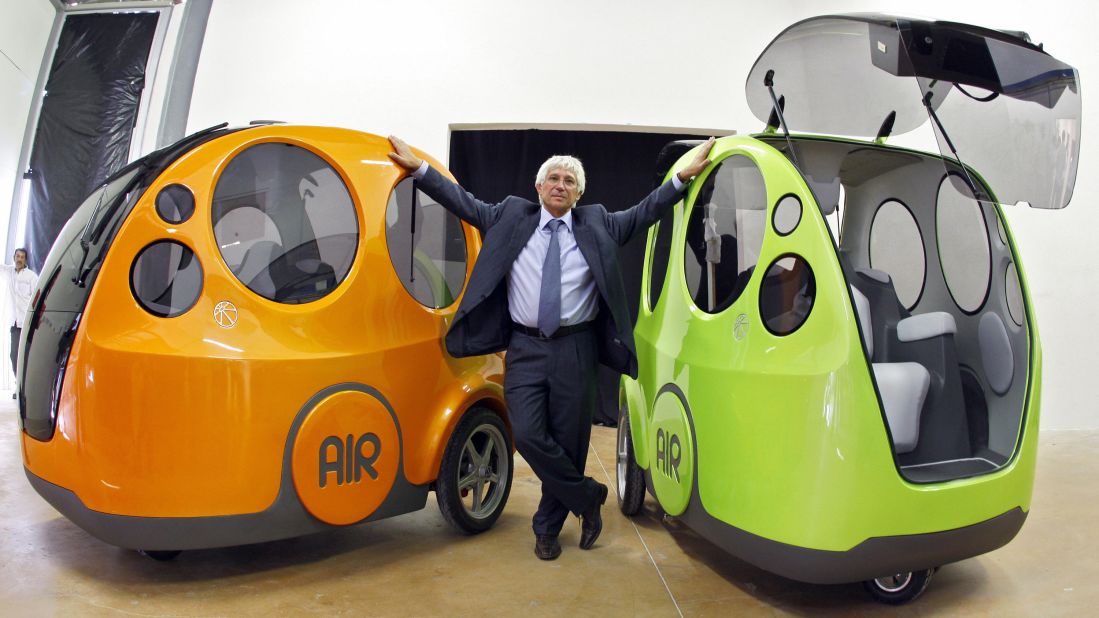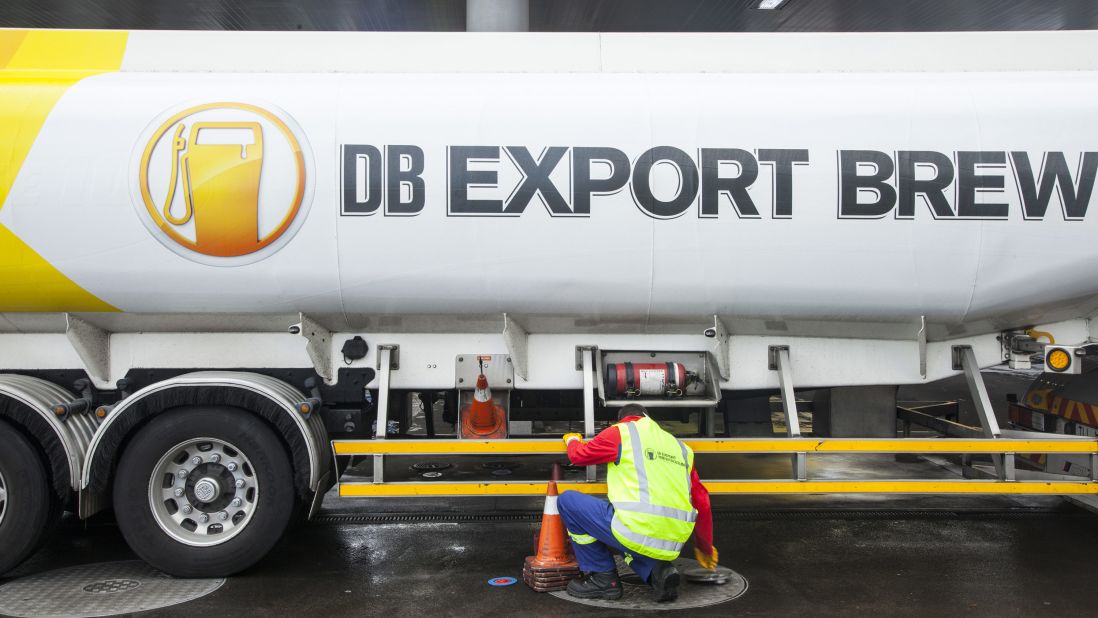 The cars that run on air, algae and everything in between
The current climate for hydrogen vehicles
There are currently fewer than 300 refueling stations around the world, according to the Hydrogen Council, a global advocacy group of energy, transport and industrial companies.
Globally there are only about 7,000 hydrogen fuel cell vehicles on the road, compared to an estimated 2 million electric vehicles, as per the Global EV Outlook 2017 report.
"We will soon reach 10,000 hydrogen fuel cell electric vehicles deployed worldwide, which is still relatively small numbers, but we need to realize that two years ago we were still talking about 300 vehicles," says Air Liquide and Hydrogen Council representative Erwin Penfornis.
Japan is the biggest market for hydrogen cars, and is home to just under 100 hydrogen filling stations.
But production is limited, even for big commercial players like Toyota. The company produces approximately 3,000 hydrogen-powered Mirai cars each year, according to Toyota Group manager Jean-Yves Jault.
"If a company like Toyota brings something like this to market it's kind of a signal to the energy companies and governments who have to make the investments into the infrastructure to start doing so," Jault tells CNN.
"It's a chicken and egg issue, and the Mirai was our contribution to try and break that catch 22."
While Toyota is currently selling and leasing its Mirai in a way that reflects what the market can absorb, it intends to ramp up production to 30,000 units by 2020.
How clean is hydrogen?
Despite hydrogen cars having zero tailpipe emissions, hydrogen production is energy intensive.
Currently, most hydrogen is extracted from methane, which, when exposed to high-temperature steam, separates into hydrogen and carbon monoxide while producing a small amount of carbon dioxide.
But even taking into account hydrogen production, Riversimple says running its vehicle has a much smaller carbon footprint than the lowest emitting cars on the market today.
What's more, both Spowers and Jault agree that hydrogen cars will prove to be the most attractive "clean" alternative for the average driver.
"It [hydrogen] is the only technology that can deliver the convenience, range, refueling time that we're used to with a conventional car today," says Spowers.
That doesn't mean hydrogen is the only solution. Jault foresees an array of zero emission vehicles on the road by 2030.
"We still believe that hydrogen will be a very strong solution for decarbonizing transport in the future," says Jault. "Not the only solution, but a very promising one."