Story highlights
Chapecoense beat Vitoria 2-1 to avoid relegation
19 players were killed in plane crash last year
Survivor goalkeeper returns to full training
Less than a year after most of their players and staff were killed in a plane crash, Brazilian football club Chapecoense has secured its place in the country's first division.
The club, which lost 19 first-team players in the November 28 tragedy last year, rejected the offer of relegation immunity earlier in the season and Thursday's 2-1 win over Vitoria secured their Serie A league status with three games remaining.
'So much more than three points'
Chapecoense had to fight from a goal down to take all three points and, fittingly, the match-winning goal was scored by Tulio de Melo, a striker who had returned to his old club in the wake of the plane crash.
The 32-year-old had played alongside most of those who perished during his original spell at the club in 2015.
He left to join a rival Brazilian side in 2016 but had "no choice" but to go back when Chapecoense called for help to rebuild their squad from scratch.
"On my knees. I thank you Lord," de Melo tweeted after the Vitoria win. "For this goal and this victory that is worth so much more than three points."
#VamosChape
Chapecoense posted a video on social media showing de Melo and his teammates celebrating in the changing room and chanting "Vamos Chape," just as their predecessors had done a year ago after beating San Lorenzo in the semi-final of the Copa Sudamericana.
It was en route to the first leg of the final against Atletico Nacional in Colombia that the plane they were traveling in – LaMia Flight 2933 – came down and killed 71 of the 77 people on board.
South America's football governing body CONMEBOL awarded the trophy to Chapecoense and Brazil's national team played Colombia to raise money for the victims' families.
There were tributes all over the world, including minute's silences at every game in the English Premier League, Germany's Bundesliga, Spain's La Liga and also in the Champions League and Europa League competitions.
Other Brazilian clubs rallied around Chapecoense as they looked to rebuild their squad: they loaned them players for free and offered relegation immunity for three seasons.
However, Chapecoense's president Ivan Tozzo rejected the offer of immunity and said he wanted to let the results on the pitch determine their destiny.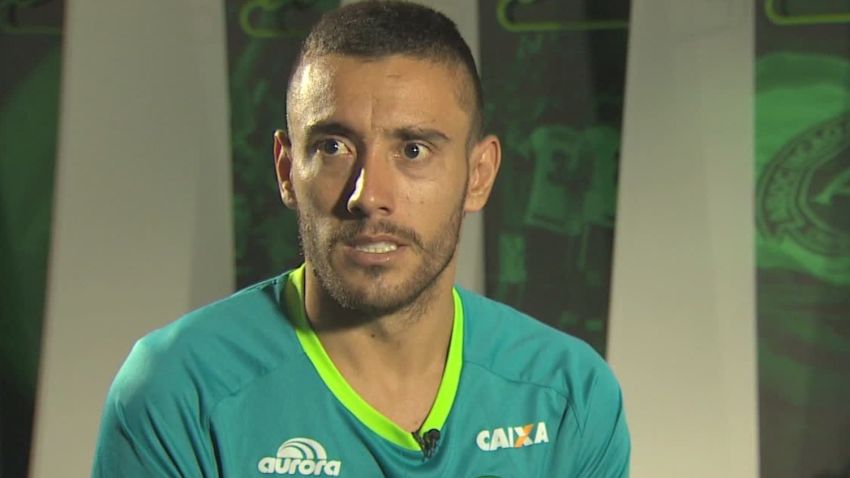 Chapecoense survivor making most of life
Survivor returns to training
It what has been a fantastic 24 hours for the club, Chapecoense also confirmed that Jakson Follmann – their goalkeeper who lost his leg in the crash and was forced to retire – had returned to full training for the first time with the aid of a prosthetic limb.
After months of physio and learning to walk again, the 25-year-old is now aiming to represent Brazil in the Paralympics.
Go to CNN.com/sport for more stories & features
Follmann's fellow survivor, Alan Ruschel, suffered multiple fractures in the crash but has made a full recovery and returned to the Chapecoense first team.
He's made eight appearances so far this season and was an unused substitute in Thursday's win over Vitoria.