Since Lewis Hamilton became vegan, weekends have not been the same for the four-time Formula One world champion. Never has he woken with such anticipation and expectation.
The Briton has always looked forward to his bread and butter, of course. Grand Prix weekends will always set the pulse racing.
But it is his morning routine which has been transformed. Breakfast has never been so mouthwateringly tasty.
"I used to get to my summer or winter break and the first thing I'd do when I arrived in the morning was have a stack of pancakes," Hamilton tells CNN's The Circuit.
"It's exciting when you've gone the whole year not having them, but now I'm having them every weekend and they still taste amazing.
"It's crazy. I'm not putting more weight on because, with this new plant-based diet, I can have more carbs which is contradictory of what you'd normally have thought diet-wise, but I'm not going to complain, I love pancakes so it's great."
READ: Mental strength key to historic fourth title - Hamilton
READ: Hamilton has 'come of age'
'It's crazy that I have four world titles'
It was in September that Hamilton revealed that, for health and environmental reasons, he was to become a vegan, removing all animal-based products – meat, seafood, dairy, even honey – from his diet.
There were those who questioned this mid-season lifestyle change. They talked of the potential harm to his "racing edge," of a possible drop in testosterone, and of protein, iron and Vitamin D deficiency, all nutrients which meat easily provides.
But such a dietary change during the F1 campaign did not do the 32-year-old any harm. Two months after announcing his switch, Hamilton won the world title, creating history in the process by becoming the first Briton to win four F1 world titles.
Far from being a negative, the new diet has made Hamilton feel, he says, "better than ever."
"I feel amazing. It's the best I've ever felt in my life," Hamilton says.
"Physically I feel the best I've ever felt. I feel incredibly clean and healthy."
Poor nutrition can be catastrophic
The Briton has said he had decided to change his diet after watching a documentary about the meat industry and its potential effects on the environment, animal welfare and human health.
Many studies have been conducted on the impact the livestock sector has on global greenhouse gas emissions – an assessment by the Food and Agriculture Organization of the United Nations indicated it exceeded that of transportation.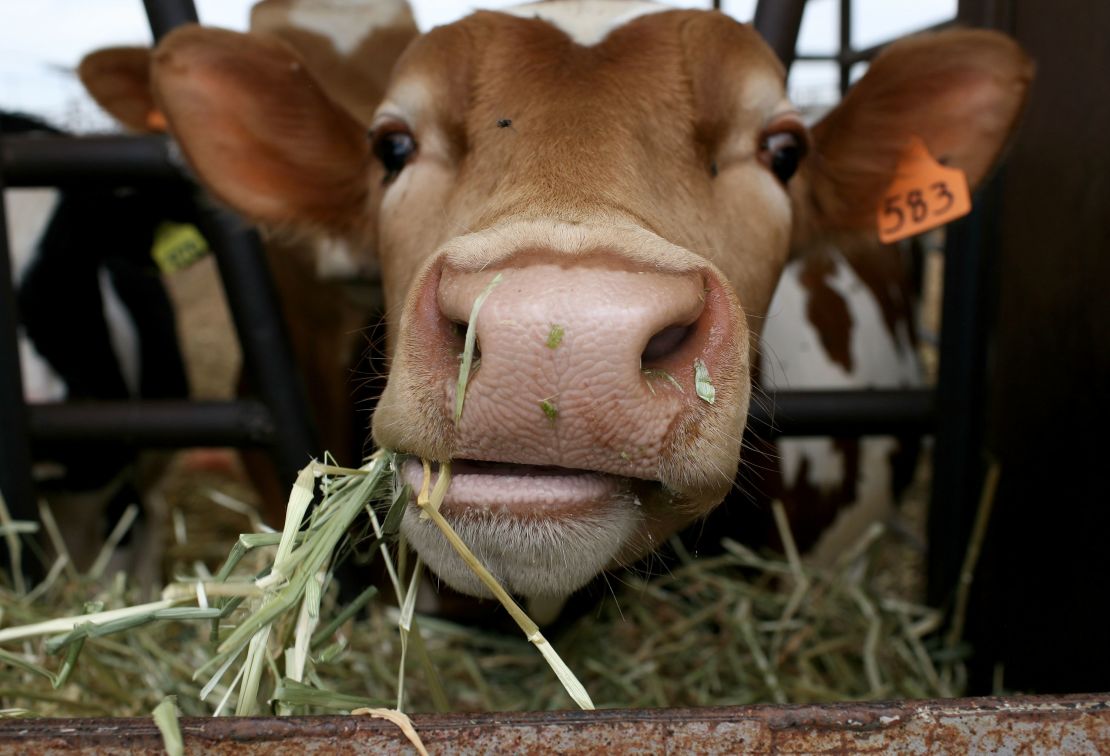 READ: Go vegan, save the planet
READ: English team is the 'world's first vegan football club'
READ: Are Germans leading a vegan revolution?
There is also plenty of evidence to support the health benefits of a plant-based diet.
Followed correctly, it tends to contain oodles of fiber, antioxidants, potassium, magnesium and vitamins A, C and E, while it is also a diet low in saturated fat, which can reduce heart disease by lowering cholesterol and blood pressure.
A study carried out by the Vegan Society, which was formed in 1944, found that the number of vegans in Britain had grown by 360% in the last 10 years, with some 542,000 people aged 15 or over adopting a plant-based diet.
It has never been easier to be vegan and though Hamilton is not the first sportsperson to go meat free – tennis greats Serena and Venus Williams became vegans in 2012 – it is still rare for elite athletes to solely follow such a diet.
Hollywood celebrities such as Jennifer Lopez, Ellen DeGeneres and Brad Pitt may enthusiastically talk of the virtues of veganism, but they do not rely on their athletic prowess to fuel their greatness. it is not essential to their trade that their bodies be machine-like in efficiency.
For elite athletes poor nutrition is catastrophic. Too little protein and the mind will start to lose focus when speed of thought is of the essence, too many carbohydrates and the body may begin to slow under the weight of the extra brawn.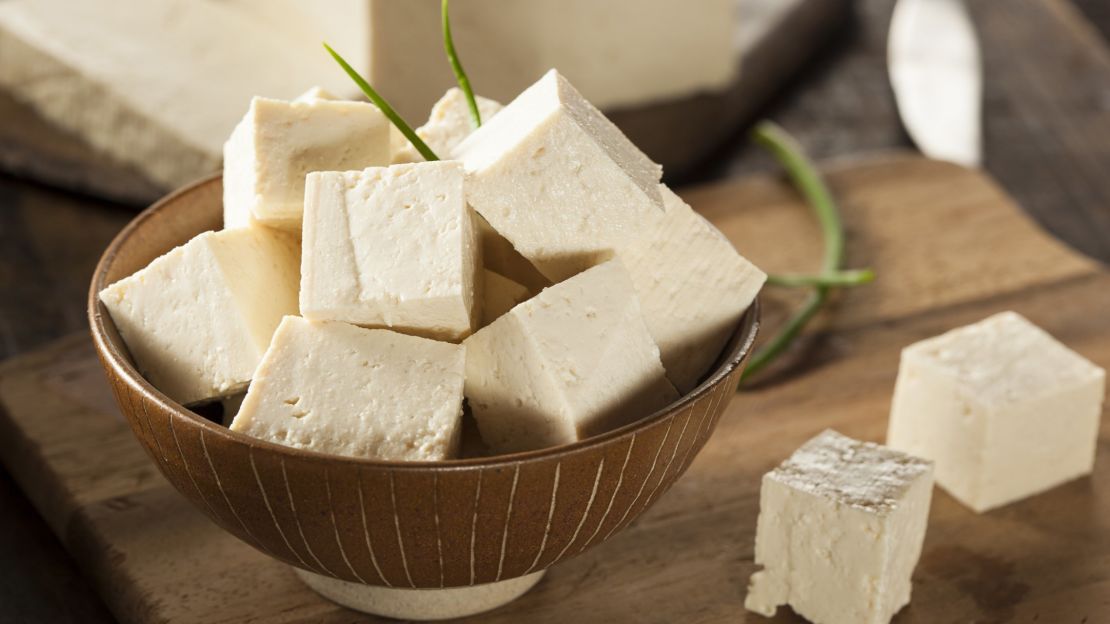 For those striving for sporting perfection, every nutrient has a purpose, every calorie must be accounted for.
But discipline and focus is part of an athlete's habitual routine which is why nutritionist Tara Ostrowe, a consultant for top athletes and teams – she worked with French Ligue 1 champions Monaco last season – says it is possible for elite athletes to get all the nutrients they need from a vegan diet.
"He needs to be extra disciplined … it sometimes makes it a little bit more difficult being a vegan athlete," Ostrowe tells CNN Sport, reflecting on the dietary challenges potentially faced by Hamilton and other vegan athletes.
"Racing is both physically and mentally demanding so he needs to make sure he's getting top nutrition to obtain peak performance in the car and that he's following good recovery practices.
"He has to be careful that he's meeting his protein needs, but he can absolutely get that in his diet, as long as he's making some good choices."
Protein, a macronutrient commonly found in animal products, is essential to building muscle mass and is particularly important after exercise when muscles are receptive to protein synthesis.
Someone who exerts as much energy as the 1.74m Hamilton needs, according to Ostrowe, around 1.4g of protein per kilogram of bodyweight, which equates to 95g of protein a day. Those of us who do not follow Hamilton's lung-busting training routines will need about 0.8-1.0g of protein per kilo.
While 251g of steak would have given Hamilton 62g of protein, 248g of tofu only provides 20g of protein and 200g of chickpeas has about 39g of protein. His dietary change will have given him plenty of food for thought.
"If his protein sources are low, I'd recommend a protein shake 30 minutes after training. That is something I'd recommend for vegan athletes anyway," says Ostrowe.
For a man whose annual income makes him, according to Forbes, the 10th highest-paid sportsperson of 2017, it is perhaps easier for Hamilton to adjust to this lifestyle change than most thanks to the nutritional and training advice at his disposal.
But there are potential pitfalls, even for multimillionaire vegans (The Sunday Times reports that the Briton has a £131 million [$174 million] fortune).
Iron deficiency can be a problem for many athletes, be they carnivores or vegans.
"Animal protein is a high source of iron so he needs to make sure when he has iron-rich food he combines it with food rich in vitamin C food because that helps with absorption of the iron from non-meat sources," says Ostrowe.
"For example, if he's having oatmeal in the morning, then he needs to add strawberries or blueberries to help with the absorption.
"Every single day he would need to take additional multi-vitamins. In a vegan athlete, vitamin D – which plays a huge role in a lot of body functions – and calcium tend to be difficult to get and B12, crucial in the formation of red blood cells, is very difficult to get."
Dr Rob Child, a performance biochemist who has worked with F1 teams McLaren and Ferrari, told the BBC that a vegan diet reduces free testosterone levels, a hormone which contributes to aggression, a must-have trait for drivers competing in a sport where even a hundredth of a second matters.
"For Lewis, he's probably taking in a lot of healthy fat to be able to make that testosterone," says Ostrowe.
"In terms of the normal individual, there are a lot of mixed reviews out there in terms of how the vegan diet can affect testosterone. If you're getting the right nutrition and, again, getting those healthy fats in then I don't think there's that much impact."
Healthy fats, usually monounsaturated and polyunsaturated, are also good for heart health and supply plenty of omega-3 fatty acids, essential for brain function and cell growth.
A man who puts himself under draining gravitational forces needs an efficient cardiovascular system to counter the stress. Competing in countries such as Malaysia and Singapore will also add to the heat and humidity of the cockpit.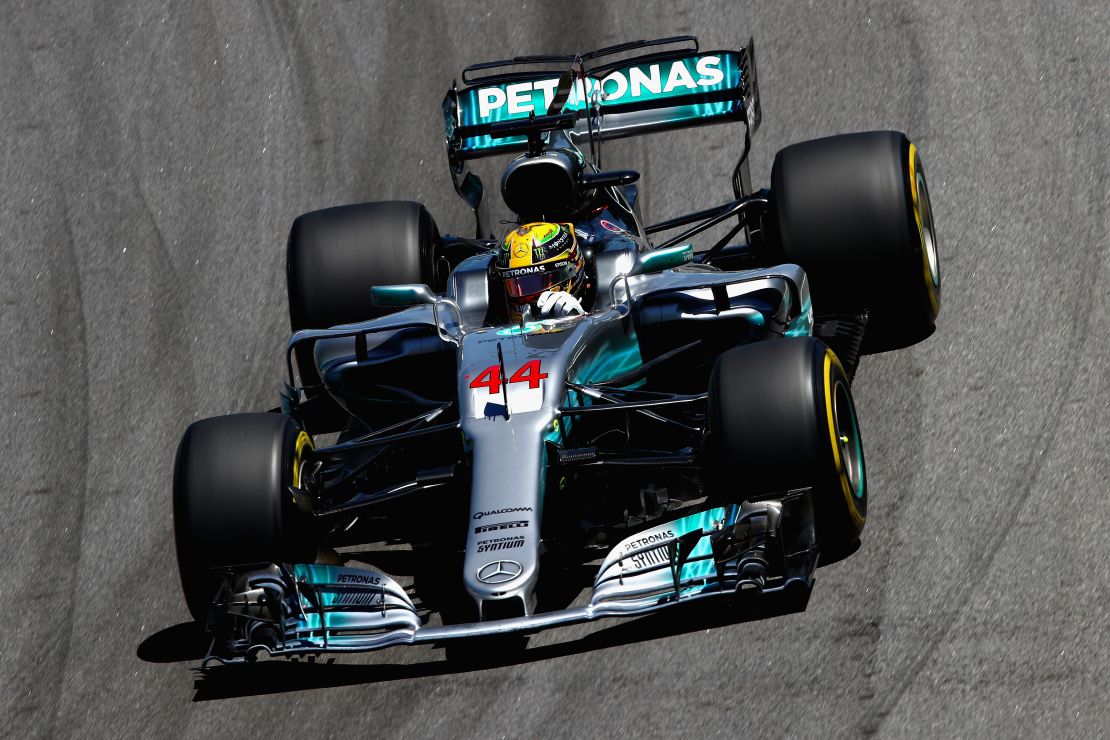 "As a racing driver, to be heart healthy is really important because the heart rate goes up so much during driving and following a vegan diet is very heart healthy," says Ostrowe. "Avocados, walnuts, olives, flaxseeds, chia seeds or pumpkin seeds are full of healthy fats."
Hamilton has himself said that his on-the-go lifestyle has made his new diet taxing at times.
During the F1 season, held from March to November, drivers will compete in 20 races in 20 countries. "Some [countries] don't understand what a vegan is," he tells CNN's The Circuit.
"It's not easy, particularly I would say more so on the road and I'm on the road all the time."
What makes traveling more challenging for vegan athletes is the need to eat regularly. There can be no running out of steam during a high-intensity workout or in the 56th lap of a 61-lap race.
But, again, the burden of eating on the go may not weigh heavily on Hamilton's shoulders. It is easy to travel in style when you own a private jet.
Ostrowe, who recommends that the Briton takes snacks with him when traveling, says: "Maybe a vegan diet takes an extra bit of planning, but any athlete needs to be on top of their diet so I don't think it takes too much extra effort at all.
"He would need to eat every two to four hours to make sure his blood sugar levels are steady.
"Staying fit and lean is super important for a racing driver and eating every two to four hours keeps the metabolism running efficiently for weight management, as well as energy and focus. He also needs to make sure he's hydrating well because flying is very dehydrating.
"Lewis needs somewhere around four-and-a-half liters of water per day, making sure he's getting those electrolytes. He will be sweating a lot in the car and he needs to make sure he's replenishing those electrolytes and fluids."
How beet juice could win the Champions League
On the back of his success this season, on his elevation to a racing great, will other sports superstars follow Hamilton down the road from which he says there is no return?
"Once you cross the line, once you go over that hill, I can't imagine going back," Hamilton tells The Circuit.
Hamilton's conversion to veganism was a gradual process. He cut out red meat two years ago, then decreased his intake of white meat until removing animal-based products from his diet entirely.
Ostrowe says she has had a number of athletes asking her about veganism, but does not anticipate plant-based diets to one day be the norm for elite athletes.
My First Car: Lewis Hamilton
Visit CNN.com/sport for more news and videos
"It's becoming more and more common, and it's becoming more common because there are more supplements that can help a vegan athlete," she says.
"Years ago it was a little bit more challenging. Now more restaurants are offering some good vegan choices, it's easier to do.
"What I've seen is that many athletes are having at least one plant-based meal in their day. That's going to be more the trend. They're still including fish, dairy and egg, but they're including much more fruit and vegetables."