Senior Saudi Prince Miteb bin Abdullah has been released after being detained three weeks ago as part of a sweeping "anti-corruption" drive, a source close to the government told CNN.
An undisclosed financial settlement was agreed to secure the powerful prince's release, the source said.
Prince Miteb is the highest-profile detainee to be released after hundreds of people, including senior princes and Saudi business magnates, were caught up in a wave of arrests on November 4.
Prince Miteb is the son of Saudi King Salman's predecessor, the late King Abdullah. Until being fired by royal decree, he was head of the kingdom's elite national guard, one of three main branches of the country's security apparatus.
After the anti-corruption arrests, the kingdom's top legal official said that investigations had revealed that "at least $100 billion has been misused through systematic corruption and embezzlement over several decades."
CNN could not reach Prince Miteb or his office for comment. The allegations against him and the others who were detained have not been independently verified.
But Prince Miteb has also been seen as a hurdle in the meteoric rise of Saudi Crown Prince Mohammed bin Salman, who led the arrest sweep. The National Guard was the last security branch that was not under the control of Prince bin Salman, who doubles as defense minister, furthering speculation that the wave of arrests served to consolidate the 32-year-old's grip on power.
The rich and powerful Miteb was once viewed as a contender to the throne when his father was in power.
Since King Abdulaziz Al Saud (also known as Ibn Saud) founded the kingdom in 1932, the line of succession has run through Ibn Saud's sons. Prince bin Salman is set to be the first of Ibn Saud's grandsons to ascend the throne.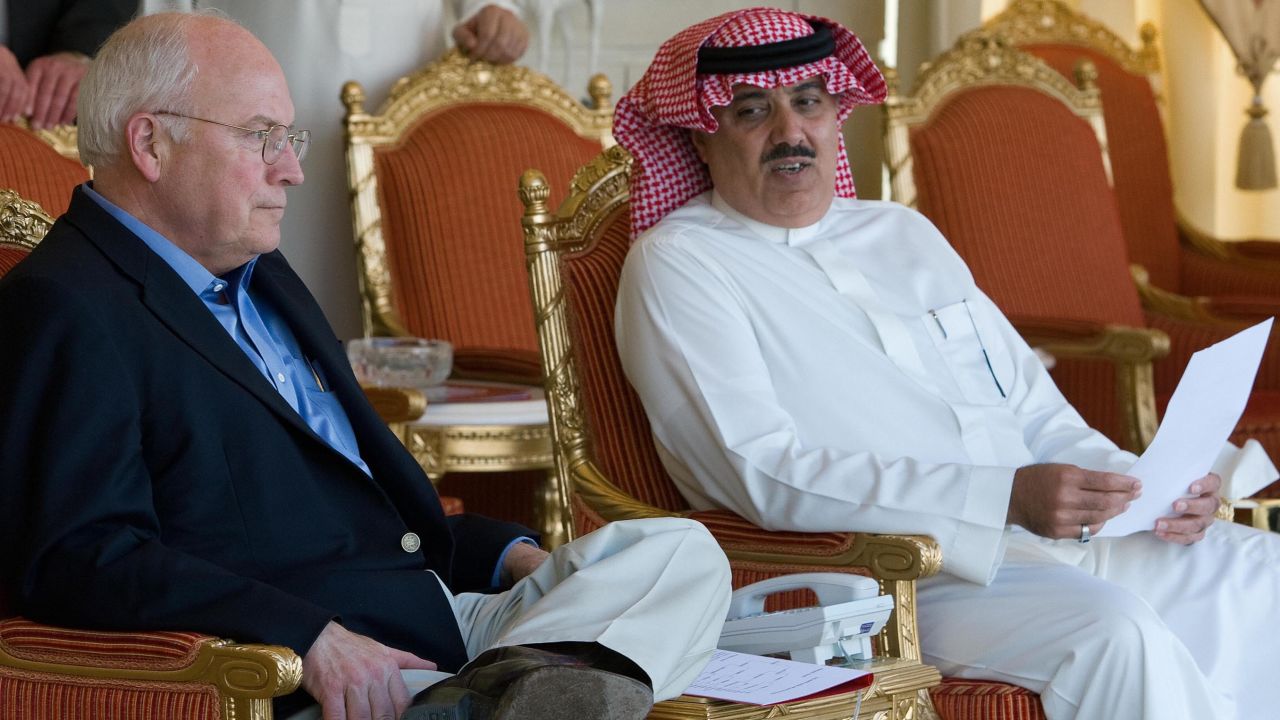 In an interview with The New York Times last week, the Crown Prince was quoted as saying that "95 percent" of detainees in the anti-corruption sweep have agreed to a financial settlement.
The arrests came hours after King Salman decreed the creation of an anti-corruption committee led by the Crown Prince.
Around 200 businessmen and officials were detained in the November 4 operation, including at least 17 princes and top officials. Many of them are being held at Riyadh's lavish Ritz Carlton hotel, which normally plays host to visiting foreign dignitaries, such as US President Donald Trump.
The list of detainees includes Prince Alwaleed bin Talal the billionaire businessman who owns 95% of Kingdom Holding, which holds stakes in global companies such as Citigroup, Twitter, Apple and News Corp. Former head of the royal court Khaled al-Tuwaijri and Saudi media mogul Waleed al-Ibrahim are also being held.