Story highlights
Many prominent Russian athletes suggest they will not compete as neutrals
Visitors to South Korea are down almost 25% compared to last year
South Korean Olympic organizers have expressed shock after Russia was banned from taking part in the upcoming Pyeongchang Winter Games.
The absence of one of the world's major winter sports powers from the competition adds another stress for the hosts, who are already dealing with lackluster ticket sales in the shadow of the ongoing North Korea crisis.
Lee Hee-beom, President of the Pyeongchang Organizing Committee, said in a radio interview Tuesday he did not expect the International Olympic Committee (IOC) "to go this far."
"We plan to meet with the chairman of the IOC and deliver our message. The message that it's better to allow as many nations, as many athletes to compete," he told South Korea's CBS Radio.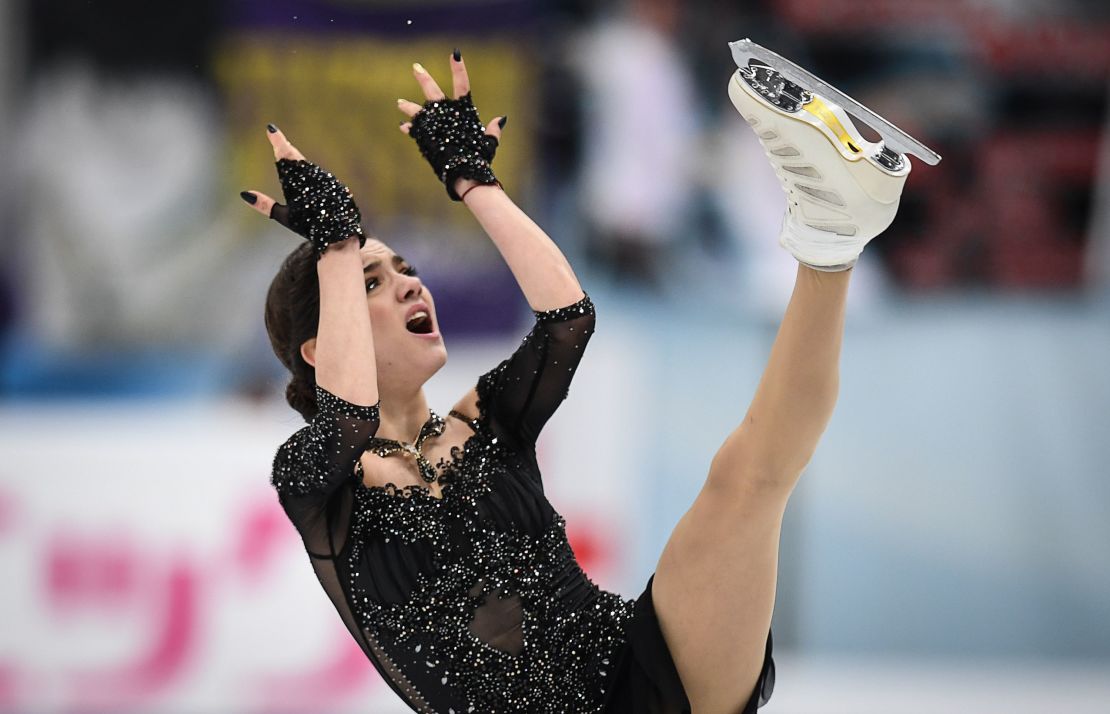 'Murder of our national sport'
Under the IOC's ruling, which found Russia had engaged in "systemic manipulation" of anti-doping rules, "clean" sportspeople will be able to participate in the Games under the designation "Olympic Athlete from Russia" (OAR).
Lee said the organizing committee respects the IOC's decision, and that allowing Russians to compete in a personal capacity was the next best option, beyond full participation.
Some prominent Russian Olympians say they haven't yet decided if they'll compete.
Evgenia Medvedeva, a two-time world figure-skating champion, told reporters after the IOC's decision that it was "too early" for her to decide whether she would take part.
Figure skating is one of the most popular Winter Olympics events, and the loss of Medvedeva – widely tipped for a gold medal – would be a major blow to fans.
In a speech to the IOC panel before the ruling came down, Medvedeva seemed to indicate she would not compete as a neutral athlete, saying she "could not accept" that option.
"I am proud of my country, it is a great honor for me to represent it at the Games," she said. "It gives strength and inspires me during the performances."
Medvedeva told panel members as a "clean" athlete she never dreamed she could be banned from the Olympics.
"In 2014, I was 14 years old. I had not even entered the adult national team of my country," she said. For me personally, Pyeongchang should be the first chance to plunge into the unique atmosphere of the Olympic Games. I do not understand why my Russian teammates and I can lose this chance."
Other Russian athletes have reacted similarly. According to state-run broadcaster RT, Irina Avvakumova, a member of the ski jumping team, said she "did not prepare for so many years just to go and compete without representing my country."
Figure skating trainer Tatiana Tarasova called the IOC's decision to ban the Russian team "the murder of our national sport."
Russian President Vladimir Putin has previously said it would be a humiliation to compete without any national symbols.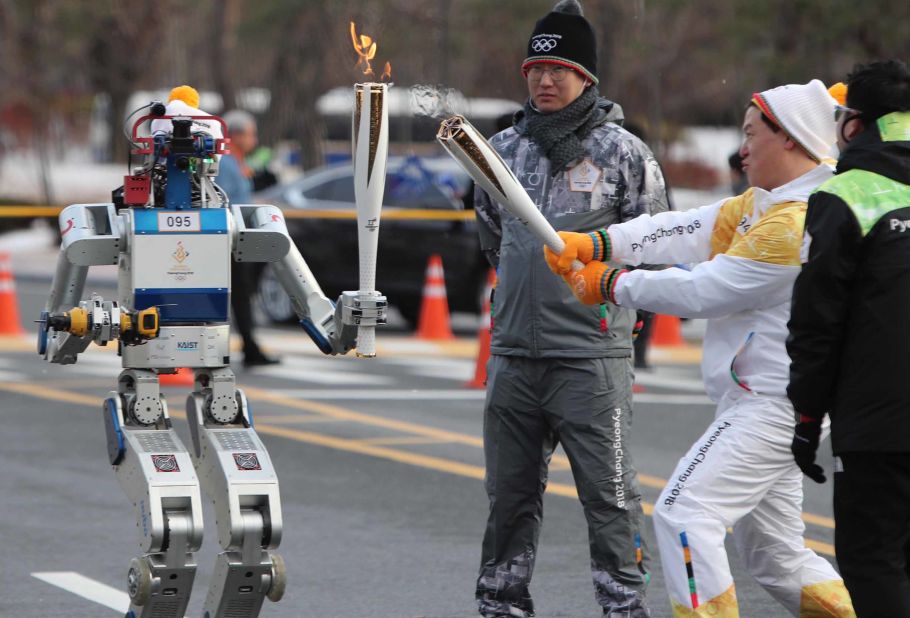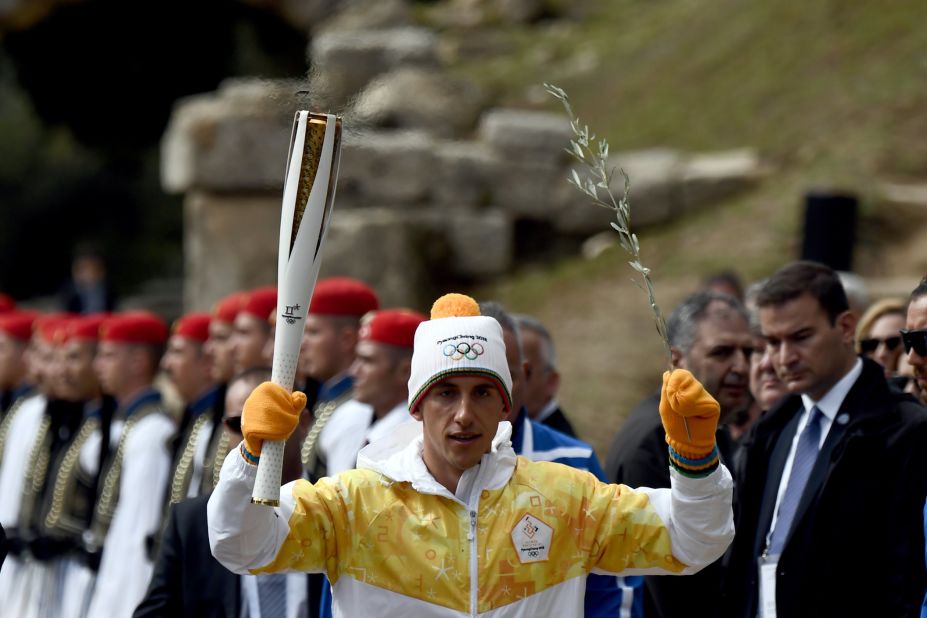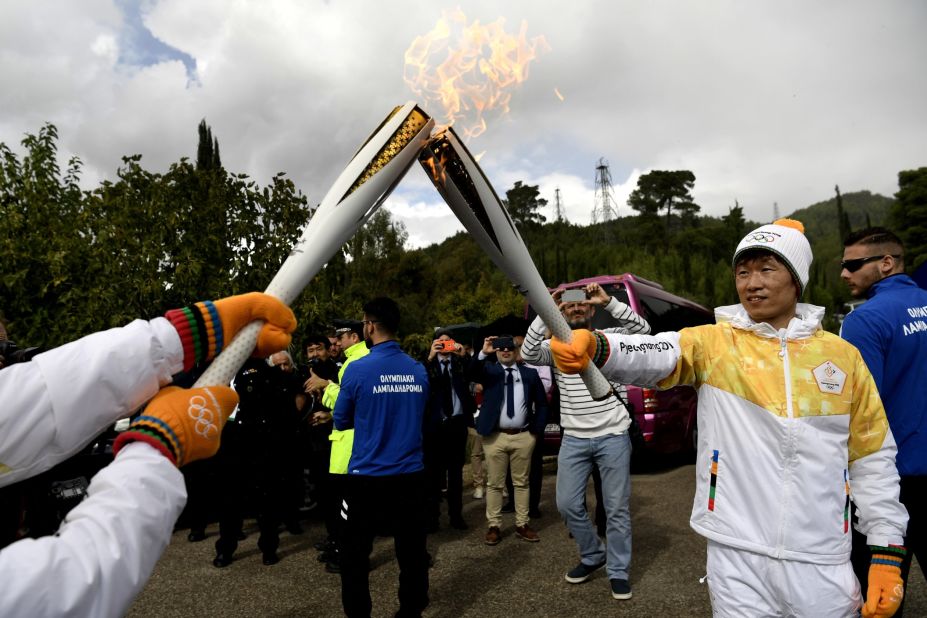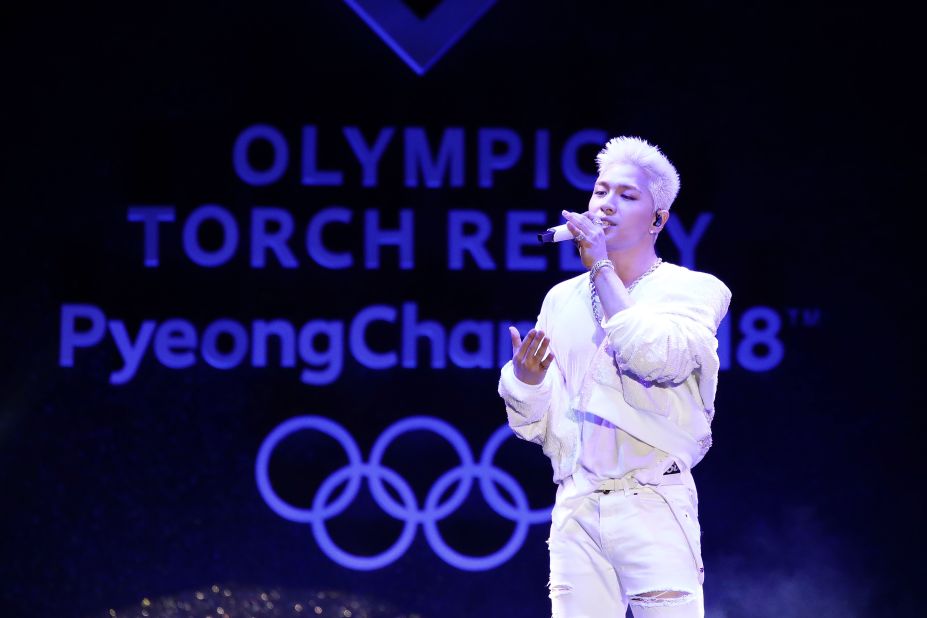 PyeongChang 2018: The Olympic flame's journey to South Korea
Tourist figures down
Whether a handful of Russian athletes compete as neutrals or none at all, Russians won't be watching the Games at home, with the All-Russia State Broadcasting Company saying it will not carry the Games without a Russian team.
Organizers are also likely concerned about a drop in Russian spectators in the stands. According to statistics from the Korea Tourist Organization (KTO), around 18,000 Russian tourists visited South Korea in October, more than any other non-Asian nation except for the US and almost 10,000 more than the next European country.
Russia hosted the last Winter Olympics, at Sochi in 2014, a competition which "restored Russia's status as a leading winter sports nation," according to a 2015 IOC report, and many could have been expected to attend next year's event.
The loss of Russian spectators at the Games could be a big blow to the Winter Olympics, which have typically attracted fewer attendees than the Summer Games.
Lagging ticket sales for the Pyeongchang Games appeared to improve in November, hitting 52%, slightly better than Sochi at the same period.
Organizers told CNN they had seen a spike in domestic sales after a concert to promote 100 days until the Games, and the subsequent torch relay.
Tourism to South Korea has already been negatively impacted by ongoing tensions with North Korea, which have cast a shadow over the Games, with most of the venues situated just 80 kilometers (50 miles) from the border and tensions with Pyongyang dominating coverage of the country in a key period for Olympics marketing.
Visits to South Korea in October were down 25% on the same period last year, according to KTO. The country's tourism industry took a big hit earlier this year as China boycotted South Korea over the deployment of the THAAD missile defense system.
More Olympics coverage:
Vonn: I won't be representing Trump at the Games
Russia banned from Winter Olympics but 'clean' athletes can compete
Putin won't tell Russian athletes to boycott Olympics