The Neapolitan art of pizza spinning has finally received the recognition Italians have waited for as UNESCO declared it an "intangible cultural heritage" on Thursday, adding it to the Representative List of the Intangible Cultural Heritage of Humanity.
The addition is one of 33 made by the Intergovernmental Committee for the Safeguarding of the Intangible Cultural Heritage in Jeju, South Korea, this week.
The art of pizza spinning, originating in ancient Naples, has four distinct phases that involve preparing the dough, rolling it into the pizza, and baking it in a wood-fired oven while rotating it at regular intervals to ensure uniformity.
Professionals trained in this art are referred to as "pizzaiuoli," and form a "living link" between generations. According to UNESCO, Naples is currently home to 3,000 pizzaiuoli.
Italian Minister for Agriculture, Food and Forestry Maurizio Martina tweeted "Victory!" in response to the announcement; Pecoraro Scanio, a former agriculture minister, posted a video documenting the win.
The Association of Neapolitan Pizzaiuoli, set up in 1988, contributed to the inventory of testimonies submitted as part of the proposal to UNESCO. The Association runs a training academy or "bottega" that accepts 120 new apprentices every year. In 2013, it set up the first international pizzaiuoli museum curating the history of pizza spinning.
"It's a recognition to the world of the sacrifice, creativity, fantasy of a lower class which has never had many rights but has invented one of the best comfort foods of history," said Marino Niola, who coordinates the Laboratory of Social Anthropology at the Suor Orsola Benincasa University of Naples.
"Pizza is popular, cheap, democratic and sustainable. It was invented by multitasking people to survive in a difficult city like Naples, before technology helped us multitask, so I am very proud. Probably it has so many good aspects because it was invented by poor people."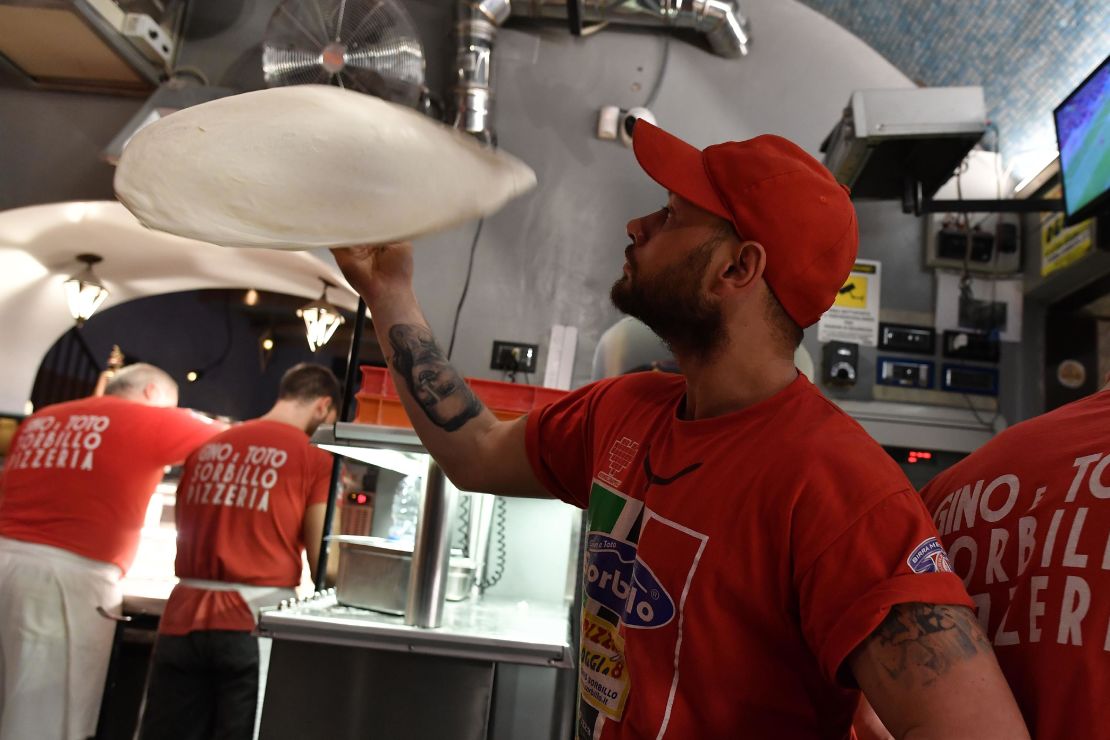 Niola, in his contribution to the inventory, highlighted the ancient roots of pizza spinning, which apparently dates back to Virgil's epic poem "The Aeneid".
In it, the protagonist Aeneas "eats this bread because he was in a very bad situation – he didn't have anything else to eat, so since the beginning, the idea of eating bread is connected to poverty, what we call in Naples 'l'arte di arrangiarsi,' which means finding creative solutions to problems for survival," he added.
Italy's proposal argued that pizza spinning helped strengthen links with other communities that practice similar methods of bread making, like the Indian nan and the Greek or Arab pita.
Other additions to this year's list included Germany's organ music and craftsmanship; Kok boru, Kyrgystan's traditional horse game; and India's Kumbh festival.