An unlikely front line has emerged in America's opioid epidemic: public restrooms.
Coded door locks and biohazard boxes are just a few of the ways store owners are making their bathrooms safer.
The new lights being tested at a Sheetz gas station in a New Kensington, Pennsylvania, bathroom are another attempt to do just that.
"It's a little jarring at first. … You go into a bathroom, you expect it to be well-lit," Nathan Murray Sinicki, of New Kensington, told CNN affiliate WPXI.
But it's not.
It's blue.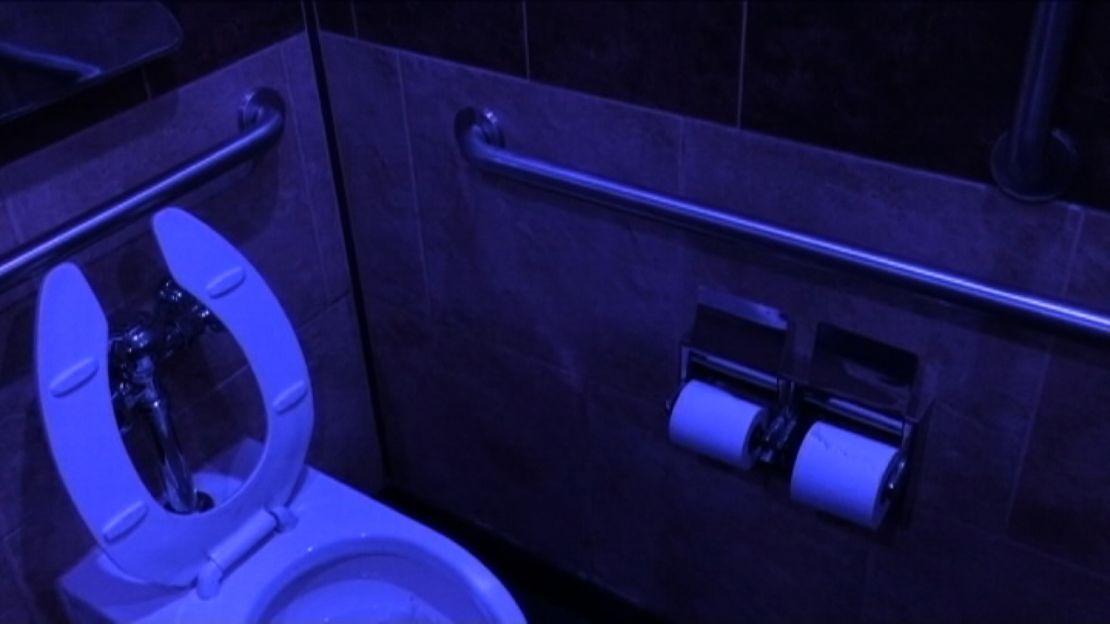 Sheetz is working with the support of the New Kensington Police Department, installing blue recessed lighting to combat drug use in the community.
Officials in New Kensington tell WPXI the blue lights are a deterrent because they make it difficult for addicts to see their veins.
The light system "is designed to help our customers and employees avoid dangerous situations," said Nick Ruffner, Sheetz public relations manager.
"I heard some people think it was rather creepy or daunting going in there. I don't think that's the case. If it's helping the drug epidemic going on in New Kensington, I think that's good," Sinicki said.
In 2016, Westmoreland County had 174 overdose deaths, with the numbers in 2017 set to eclipse that.
"One of our highest priorities at Sheetz is creating a safe and secure environment for our customers and employees," Ruffner said.
James Thompson, a local resident agrees, kind of, "I'm in favor of it if it's gonna work out. Then again, they could go somewhere else and do it."
Right now the lights are being tested at just this store, "It is too early to see the full results at this time or discuss any plans to expand this test," Ruffner said.