Story highlights
The CH-53 transport helicopter window fell on a school playing field
Many locals on Okinawa oppose the large US military presence on the island
The window of a US Marine Corps helicopter fell off mid-flight onto a school playing field, slightly injuring a child on the Japanese island of Okinawa. The incident is likely to fuel outrage among locals who view the US military footprint in southern Japan as both a pest and a danger.
US Forces Japan said in a statement that the window of a CH-53 transport helicopter fell onto a sports field Tuesday at an elementary school outside Marine Corps Air Station Futenma. The aircraft immediately returned to base after the incident.
USFJ told CNN in an email the window weighed 20 pounds (9 kilograms) and measured 35 by 34 inches (88.9 by 86.4 centimeters).
"We take this report extremely seriously and are investigating the cause of this incident in close coordination with local authorities," the statement said. "This is a regrettable incident and we apologize for any anxiety it has caused the community."
The child was not seriously injured.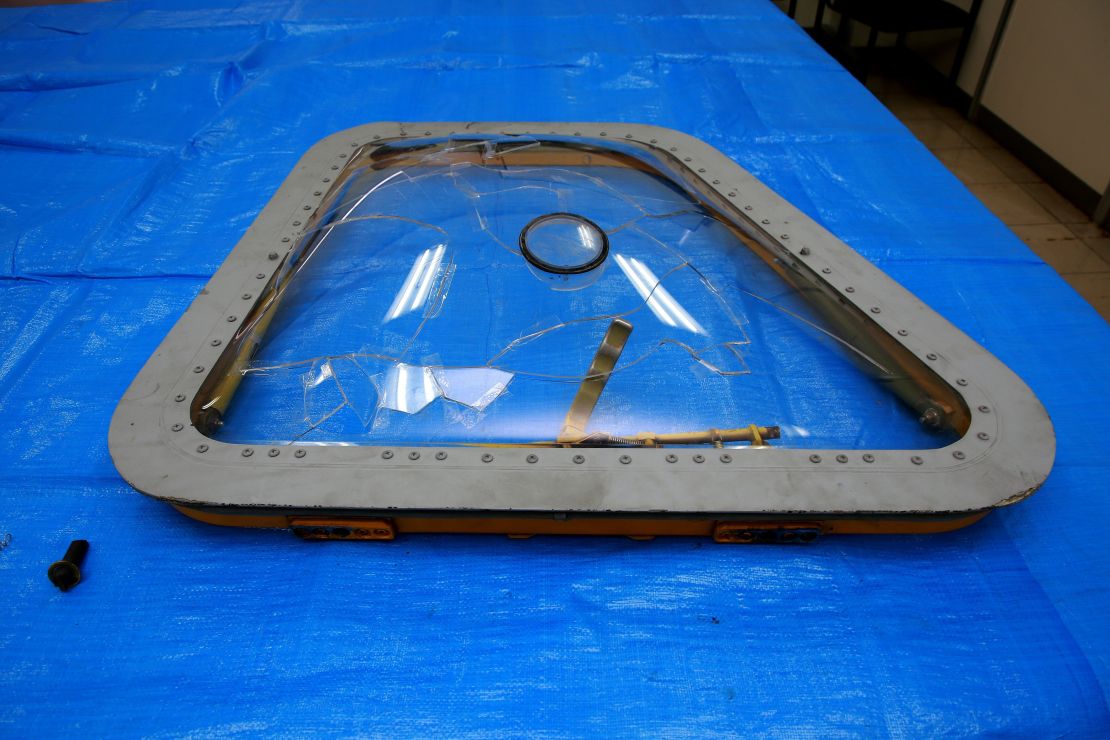 Japanese Chief Cabinet Secretary Yoshihide Suga said the Tuesday incident was "unacceptable" and urged US forces to minimize their impact on local residents.
"US forces repeatedly cause these accidents, but they are not listening to our voices at all," Okinawa Gov. Takeshi Onaga said. "We have lodged protests many times, but the business goes on regardless what we say. The Okinawa people's feeling towards American forces can hardly be described as good neighbors."
US service members have been accused of assaulting and raping Okinawans. Last month, a US Marine was accused of killing a local man in a drunk-driving accident. An indefinite alcohol ban among US servicemen was subsequently imposed, but has since been lifted.
Onaga has been a strong opponent of plans to move Futenma, which is located in a densely populated part of the island, since his election in 2014. He stymied plans to relocate Futenma to a more remote area, as he wants base taken off the island altogether.
He is expected to visit Tokyo Thursday and his office has lodged a formal complaint and requested that US forces halt flight operations until the cause of Tuesday's accident is determined.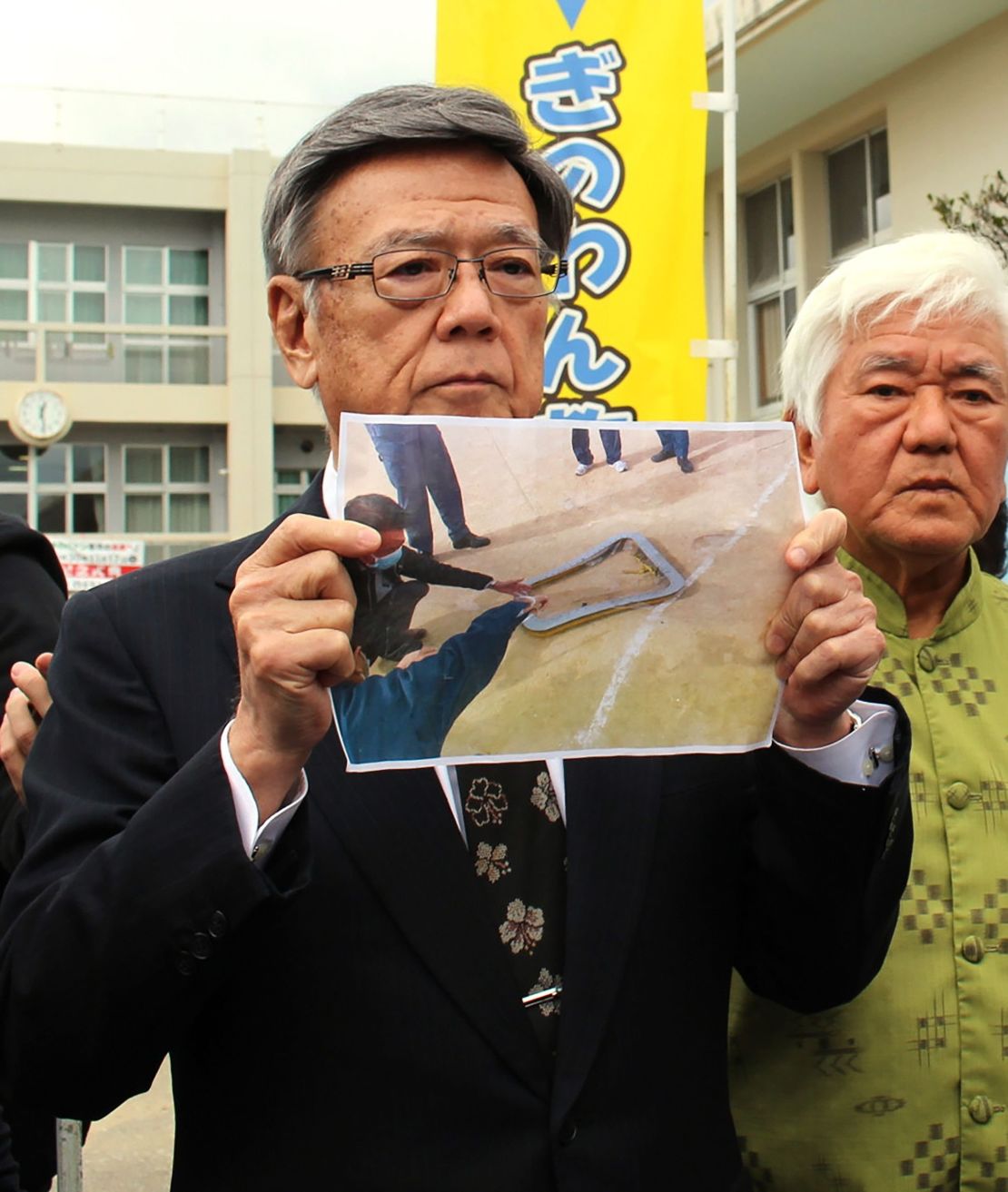 A tense history
The United States occupied Okinawa from the end of World War II until 1972 and has maintained a heavy military presence there since, which many locals oppose.
Previous incidents involving US servicemen have sparked huge protests in Okinawa and elsewhere in Japan. The bulk of US forces in Japan are stationed in Okinawa, and locals complain they are bear an unfair burden.
The Pentagon has vowed to decrease its presence on the island in the coming years.
About a year ago, Washington returned 9,909 acres of land back to the Japanese, reducing its footprint on Okinawa by 17%, according to the US military.
The handover was part of a larger plan to eventually return all the facilities south of Kadena, where the US maintains a large air base, and the Futenma base.
The US military plans to move about 4,000 of the 19,000 Marines from Okinawa to the US territory of Guam from 2024 to 2028.
Adm. Harry Harris, the head of the US Pacific Command, told Congress earlier this year the military hopes to reduce the number of Marines in Okinawa to 10,000.
CNN's Emiko Jozuka contributed to this report