Britain's Prince Harry is pulling out all the stops for his upcoming guest editor slot – complete with a chat with former US President Barack Obama.
The interview recorded at September's Invictus Games in Toronto will be broadcast on BBC Radio 4 on December 27.
In a teaser released Sunday, the pair's longtime bromance was on full display as they traded quips while Harry explained his editorial process.
"Do I need a British accent?" Obama interrupts, shooting a smirk at the prince.
Without missing a beat, Harry responds "not at all" before warning the former commander-in-chief that he'll get "the face" if there are any long pauses between answers.
After Harry displays a mock-stern face, Obama grins before responding: "I don't want to see that face."
Kensington Palace said the conversation focuses on the pair's "shared interest in building platforms for the next generation of young leaders."
Obama also reminisced about his memories of leaving office and discussed his post-presidential work with the Obama Foundation, according to the palace.
The Prince and former President have been friends for several years. They were pictured laughing together at this year's Invictus Games in Canada. Harry, a military veteran, founded the event three years ago. Before Toronto, previous Games were held in London and Orlando, Florida.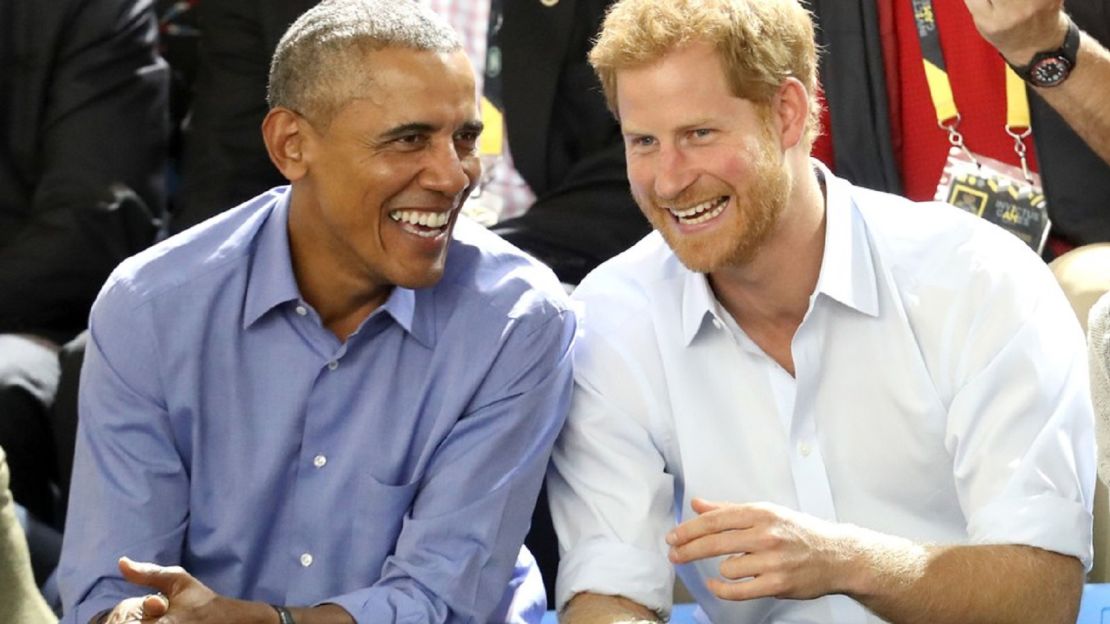 Last year, Obama and his wife, Michelle, challenged Harry and his British competitors "to bring it" ahead of the event in Orlando. Harry enlisted his grandmother, the Queen, for his comical response.
Since Obama left the Oval Office, he has met Harry a number of times including stopping into Kensington Palace in May while he was touring Europe. During that meeting, they discussed shared interests around veterans and empowering young people.
In addition to the December 27 broadcast, Kensington Palace said the interview will also be released as a podcast.