Editor's Note: Michael P. Dempsey is the national intelligence fellow at the Council on Foreign Relations, a fellowship sponsored by the US Government. He is the former acting director of national intelligence. All opinions expressed in this commentary are solely those of the author.
The killing of former President Ali Abdullah Saleh in early December has made Yemen's already tragic situation even worse. For over three decades, Saleh had been the dominant political actor in Yemen with an extensive domestic political network including a recently drifting alliance with the Houthis, a predominantly Shiite-led religious and political movement. After Saleh's forced departure from office in early 2012 following a series of protests against his rule, Yemen was plagued by deep internal instability, culminating in the Houthis' seizure of the capital, Sanaa, in 2014 and subsequent effort to take over the entire country.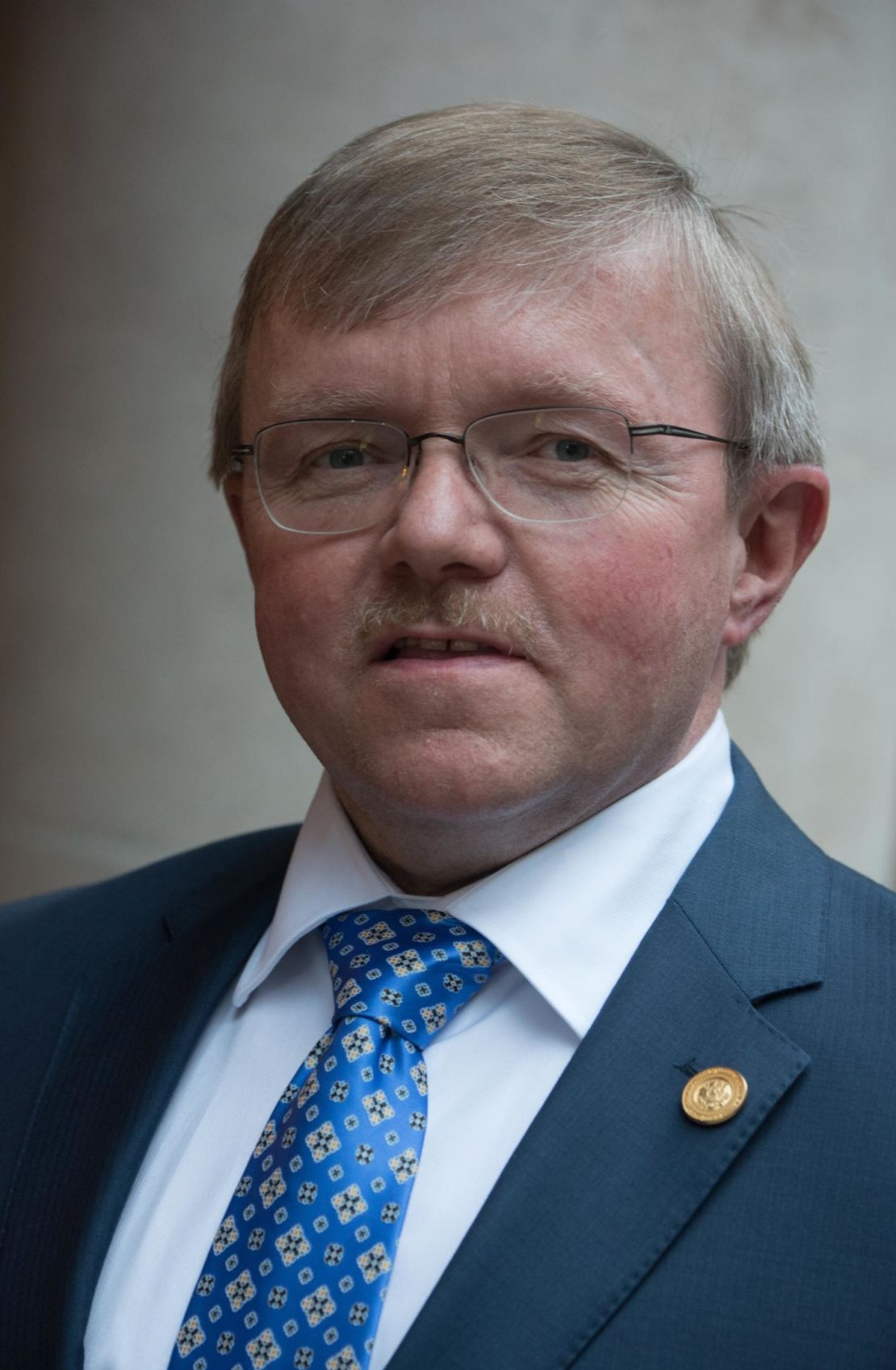 During this period, Saleh continued to wield considerable political influence, though holding no official title, and there were reports that Saleh was open to talks with the Saudis to broker a deal to help end the nearly three-year-old civil war. That strategy collapsed with Saleh's murder, and it's now unclear where his former allies inside Yemen will align themselves politically, or who will fill Saleh's role as a potential dealmaker.
In response to Saleh's death, President Abd-Rabbu Mansour Hadi and one of Saleh's sons, Ahmed Ali Saleh, are vowing to retaliate against the now emboldened Houthis – who make up less than 10% of Yemen's population – and drive them from the country. But their ability to rally support for such a campaign is highly doubtful.
So the political situation is a mess. Unfortunately, this is occurring against a backdrop of a humanitarian nightmare that is getting darker by the day. In November, following an attempted Houthi missile strike near the Saudi capital, Riyadh, the Saudis decided to ratchet up their blockade of Houthi-held ports, which exacerbated critical shortages of food, fuel, and medicine. Yemen imports about 90% of its food, mostly by sea. According to the most recent United Nations estimates, nearly 17 million of Yemen's 27 million people are now food insecure. More than 20 million Yemenis are in need of emergency aid.
Meanwhile, the international Red Cross estimated earlier this year that by the end of 2017, there could be as many as one million cases of cholera in Yemen. And cholera is not the only preventable disease that is emerging – the country also faces high rates of diphtheria and malaria. It's clear that without massive external assistance, there is simply no way for the country's already fragile health care system to cope with a crisis of this magnitude.
And on the security front, the fact that the Houthis have dared to launch two missiles against targets near Riyadh – with the most recent launch occurring just today – as well as threaten to target critical infrastructure in the United Arab Emirates, has raised the security threat to a new level. Experts also worry that the conflict poses an imminent threat to the strait through which much of the maritime trade between Europe and Asia passes.
And if that's not enough to worry about, the ouster of ISIS from major cities in both Iraq and Syria may soon raise Yemen's appeal as a future base of operation to new waves of extremists, especially given the existing presence of ISIS and Al-Qaeda networks in the country and the vast ungoverned spaces. So even though there has been no major shift in the actual battle lines between the Saudi-led coalition and the Houthis for the past year, the threat of a sudden cross-border escalation or terrorist attack emanating from Yemen grows with each passing month.
What does this mean for Washington? The Trump administration is in a delicate position – as was the Obama administration before it – as it tries to balance the desire to support the Saudi-led coalition's campaign to push back on the Houthis and secure the Yemen border, with the need to limit our involvement in a conflict that is producing few positive results while creating enormous humanitarian and reputational consequences.
In early December, President Trump signaled his growing displeasure with the conflict's trajectory by announcing that he had directed his administration "to call the leadership of the Kingdom of Saudi Arabia to request that they completely allow food, fuel, water, and medicine to reach the Yemeni people who desperately need it." This was a reminder to the Saudis that US support does carry some conditions.
Although the Saudis have announced their intention to ease restrictions on humanitarian assistance entering Yemen, it's too early to know how this will affect commercial and humanitarian aid flows. In any event, the situation on the ground is now so desperate that US policymakers might usefully consider a range of other options to help ease the crisis.
First, US policymakers could float the idea of a "freeze-for-freeze" offer in which the Saudis agree to cease air strikes inside Yemen in exchange for a Houthi agreement to stop any missile strikes outside Yemen's borders. Such an agreement could be a step toward facilitating commercial and humanitarian aid flows from ports of entry to remote areas in dire need of assistance, and offer considerable psychological relief to war weary Yemenis.
If such a deal could be reached, it might open the door to negotiations for a series of local ceasefires, especially around major population centers and critical infrastructure nodes. And it would potentially enable Saudi Arabia to shift its primary focus from Yemen back to the domestic reform project led by Crown Prince Mohammed Bin Salman.
Second, given Yemen's urgent need for an infusion of commercial and medical supplies, it might be time to consider tapping Oman as an alternative hub for relief flights, especially if a comprehensive deal can't be reached soon for the use of the blockaded Hudaydah port, which is critical to the relief effort. Air shipments would allow at least some assistance to be delivered.
Oman's Muscat and Salalah airports are less than a three hour flight from Sanaa's international airport, and an offer could be extended to allow Saudi and Houthi representatives to inspect relief flights from each airport prior to their departure for Yemen. This would help assuage Saudi concerns about relief shipments being used as a cover to smuggle illicit goods or weapons into the country.
Get our free weekly newsletter
Sign up for CNN Opinion's new newsletter.
And third, US officials in coordination with key allies could propose convening a regional Summit – potentially including Iran – to discuss options for resolving the conflict. Some of the proposals up for discussion could include: identifying a new basis for talks between the warring parties that are agreeable by all sides; taking immediate steps to shore up Yemen's flagging banking system and inject money into the cash-starved economy; formulating measures to secure the Saudi-Yemen border as part of a final settlement; drafting a roadmap that would satisfy the Houthis' long-term concerns about their final status once the conflict ends; and crafting a multilateral strategy to limit the infusion of advanced military hardware and technology into Yemen.
These are a few proposals – I'm quite confident that skilled diplomats can identify many more. And the need to do so is urgent. For the simple truth we confront today is that as the war in Yemen enters its third year, it remains a conflict that no party is poised to win but that all fear to lose, that only benefits the extremists and terrorists who use the chaos to plot and train, that generates human suffering for the population on an epic scale, and that's unlikely to remain confined within the country's borders for too much longer. In other words, it's a war that needs to end now.