Story highlights
Vicky Glover set to make Commonwealth Games history
Scot, 18, will be her country's first female boxer
Glover tells CNN: "I'm expecting gold"
She's set to become her country's first ever female boxer at a Commonwealth Games, but Scottish teenager Vicky Glover isn't heading to Australia's Gold Coast simply to make up the numbers.
Indeed only one medal will do for the 18-year-old from Glasgow, who has overcome a troubled past to land a spot on the team.
"Aside from the Olympics, competing at the Commonwealth Games is the pinnacle for an amateur boxer," Glover tells CNN Sport. "It means everything."
"The countdown will be very intense. Come January, it will be constant training. We'll be working on speed, power, technique, fitness – everything to make sure we'll be in perfect shape."
"I'll be training full on from now until the Games so I'm expecting gold."
Whatever the outcome, it's a far cry from just a year ago when Glover was handed 200 hours of supervised community service for assault. She pleaded guilty to charges of attacking two men with a baseball bat following a dispute in South Lanarkshire, Scotland and as part of her punishment took to mowing lawns and painting houses.
Boxing has given her an outlet.
"Representing Scotland is the best feeling in the world," says Glover. "I've put a lot of work in and I'm glad that's not gone unnoticed. It's been a massive confidence boost."
Coach Stephen Forsyth describes Glover as a "shining star," telling Scottish outlet The Daily Record: "She fell in with the wrong crowd … it was a case of getting her back in the gym and getting her focused."
"She's very talented and one of the best women I've ever seen," Forsyth added. "It's all about channeling that pent-up aggression, so I'm glad she is now getting recognition."
READ: The former US athlete fighting to keep kids in sport
90-second knockout: Anthony Joshua on fame and Rocky
'Ground-breaking'
Glover singles out "power" as her key attribute, noting she's had a lot of comments about it from coaches and opponents.
Such big hitting enabled her to triumph in the 54kg-and-under category at this year's British Youth Championships, adding to the gold she secured at the Scottish equivalent in 2016.
In Guwahati, India, only a split decision stopped her ascending the podium at the Women's Youth World Championships this November.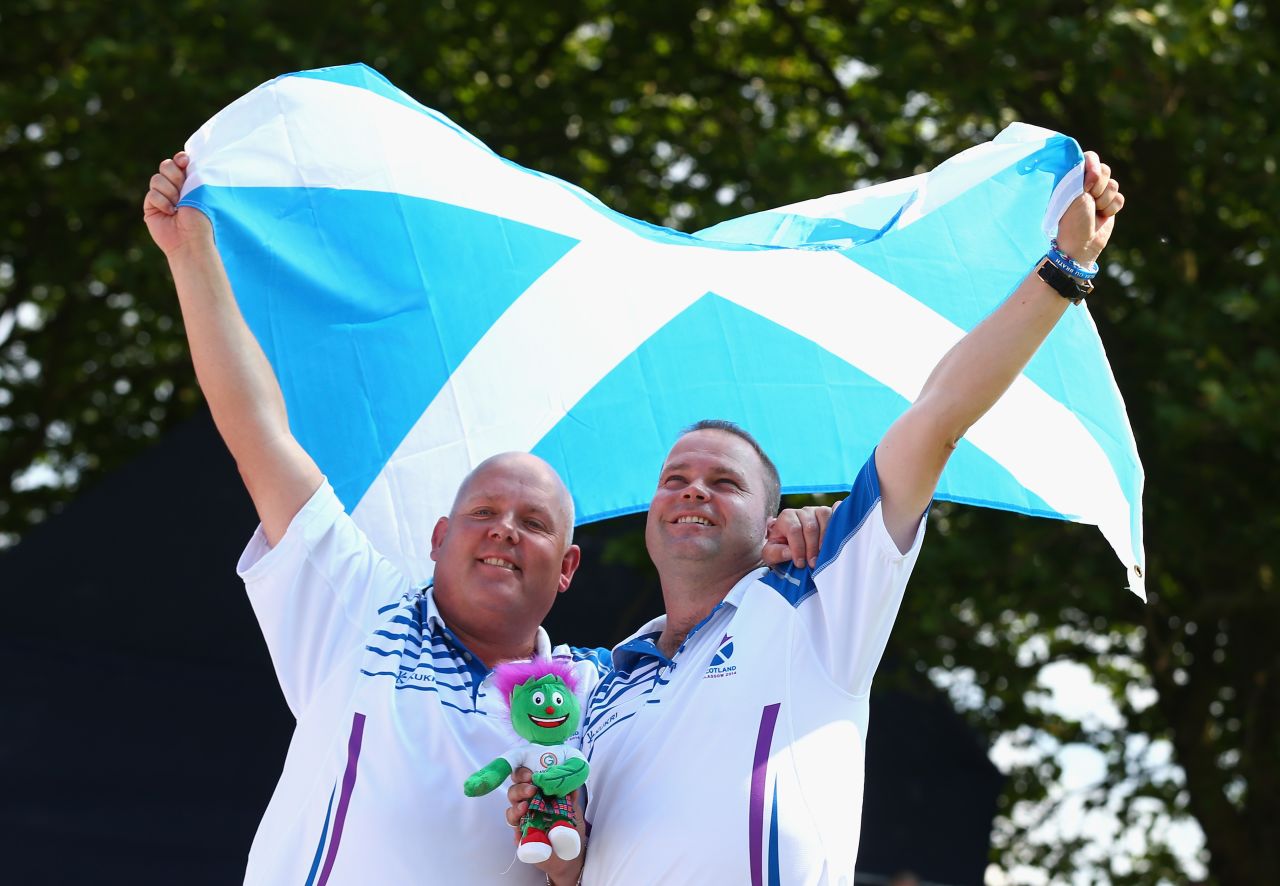 Ones to Watch at the Gold Coast 2018 Commonwealth Games
There's still work to do – Glover admits her technique can sometimes get "a little sloppy" – but she's making headlines for all the right reasons now.
No wonder Boxing Scotland's chief executive Fraser Walker called Glover's selection a "ground-breaking moment" for his team, contrasting the current outlook with the dearth of female boxers at their home Games four years ago when women's boxing made its Commonwealth debut.
"We had no female team members in Glasgow 2014," he said. "This demonstrates how much work we have put into developing female boxing in Scotland and is testament to the performances of our female boxers who have impressed so much during the selection period."
Glover, for her part, can't wait to get started, calling the Games a "great platform."
"I'll be competing at 57kg against some of the top, top boxers at my weight," she says. "I'll be up against the clock in three, three-minute rounds, so I've got nine minutes to impress the judges and show them what I can do."
"Nicola Adams, Josh Taylor, Lennox Lewis – they all won gold at the Commonwealth and it's boosted their career," added Glover, referring to the twice Olympic women's champion, Scottish professional boxer and former world heavyweight champion, respectively.
Visit CNN.com/sport for more news and features
"I'll be looking to do the same."