Story highlights
Reporting on Myanmar has become more and more difficult since the anti-Rohingya crackdown began
Multiple journalists have been detained and threatened with arrest
Myanmar has banned a United Nations official investigating the ongoing crackdown in Rakhine State from the country, after claiming a previous report by her was biased and unfair, the UN said Wednesday.
Yanghee Lee, UN Special Rapporteur on the situation of human rights in Myanmar, was informed Wednesday all access to the country has been denied and cooperation withdrawn for the duration of her tenure, the UN said in a statement.
"I am puzzled and disappointed by this decision by the Myanmar government," Lee said. "This declaration of non-cooperation with my mandate can only be viewed as a strong indication that there must be something terribly awful happening in Rakhine, as well as in the rest of the country."
Myanmar government spokesman Zaw Htay told CNN Lee "is not impartial and objective when conducting her work, there is no trust in her."
The ban came a day after Myanmar state media reported that a mass grave with 10 bodies inside had been found at Inn Din, north of Rakhine state capital Sittwe. Photos published by the military showed the grave being exhumed and multiple skeletal remains.
The army said "an investigation would be carried out," according to the Global New Light of Myanmar newspaper.
More than 650,000 Rohingya Muslims have crossed the Bangladeshi border from Rakhine State since renewed violence broke out in late August. Both the UN and the United States say the violence amounts to ethnic cleansing.
The Myanmar government says the bloodshed resulted from a military crackdown on militants who carried out co-ordinated attacks on border posts.
A recent Médecins Sans Frontières report said at least 6,700 Rohingya were killed in attacks during the first month of the crackdown in Rakhine. In November, Myanmar's military said that 376 "ARSA Bengali terrorists" were killed in fighting between August 25 and September 5, referring to the Rohingya insurgent group.
"They don't want anybody to come in, either because they really are trying to hide something or I'm not sure, because they say one thing, that there's nothing to hide, but then they deny access," Lee told CNN.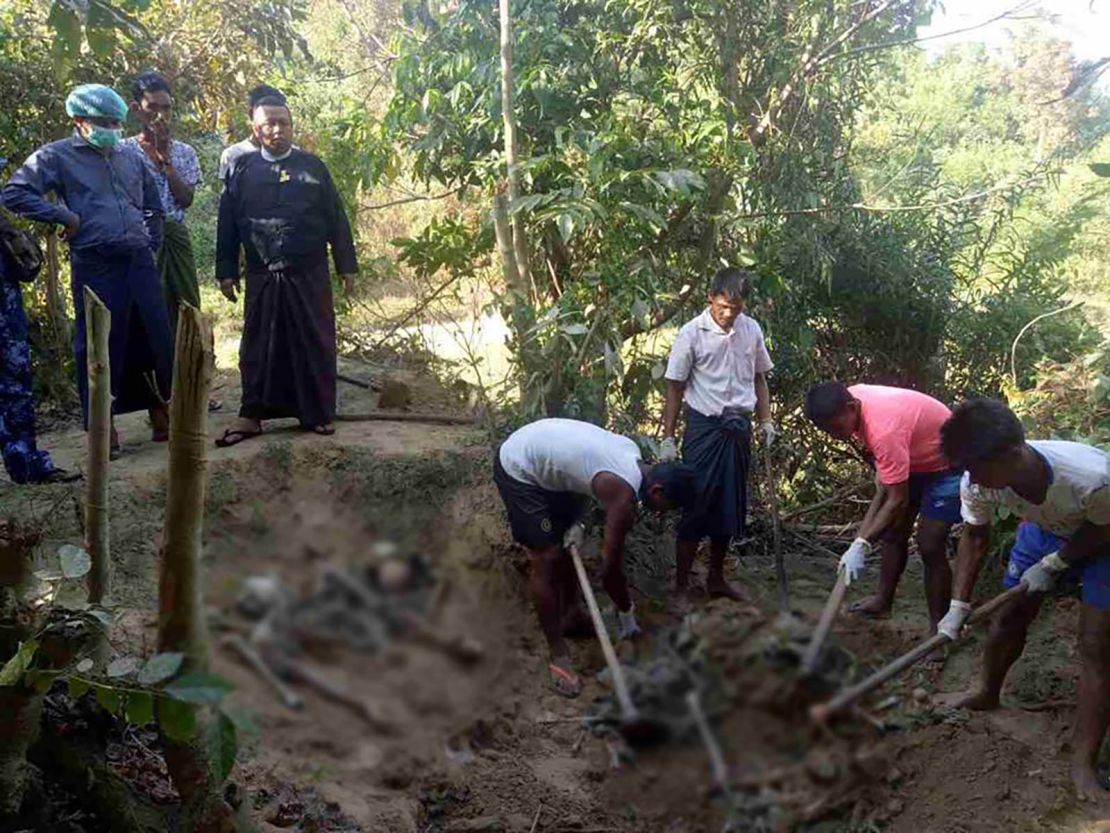 HRW: Reuters journalists 'disappeared'
The recent arrest of two Reuters journalists in Myanmar has added weight to suggestions from human rights agencies that the government has something to hide.
Reuters reporters Wa Lone and Kyaw Soe Oo were arrested last week after meeting with police in Yangon, Myanmar's former capital. According to the news agency, the two had been investigating the ongoing crackdown in western Rakhine state.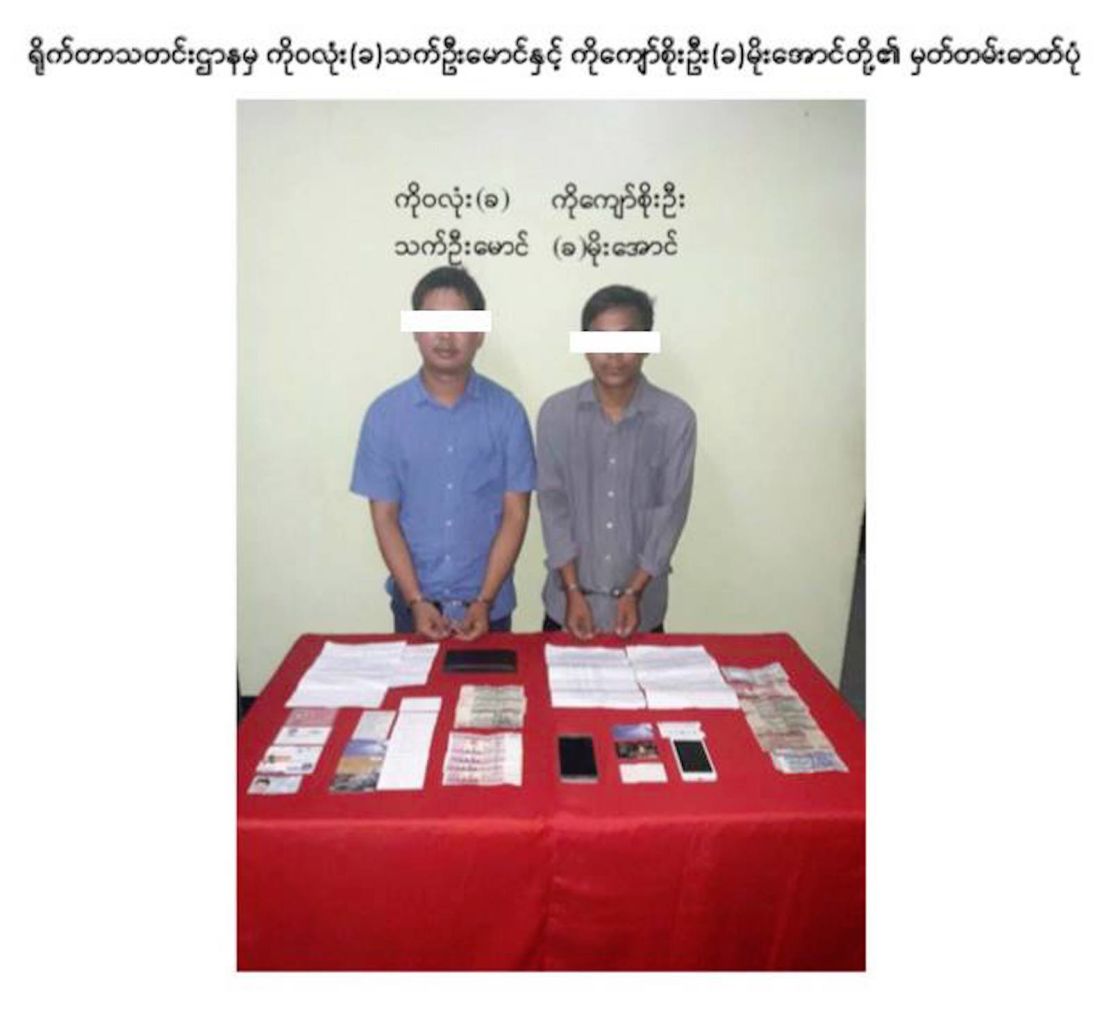 The reporters were charged under the Official Secrets Act, a colonial-era law which carries a maximum 14-year jail sentence. Police officers who they were meeting were also arrested.
Since their arrest, the two journalists have been held in an undisclosed location and both their employer and families have been denied access to them, Reuters said.
In a statement, Human Rights Watch accused the Myanmar authorities of attempting to "disappear" the two journalists. Asia director Brad Adams said their detentions "appear aimed at stopping independent reporting of the ethnic cleansing campaign against the Rohingya."
"Their secret, incommunicado detention lays bare government efforts to silence media reporting on critical issues," he said.
Government spokesman Zaw Htay said the pair were "in Yangon, if you want to know where they are you can ask the police." Attempts to reach the Yangon police were unsuccessful.
Impact of Myanmar misinformation on refugees
Cases under the the country's Official Secrets Act require presidential approval to go ahead. Zaw Htay refused to answer questions about the ongoing case, but said the pair were being prosecuted "in accordance with the law."
Myint Kyaw, a member of the Myanmar Press Council, said he believed the reporters "were arrested due to their reporting in Inn Din village," in Maungdaw township, the region where the mass grave was found.
"That is where they were traveling before they returned to Yangon and were arrested," he added, speaking in a personal capacity.
At least five other Myanmar journalists have been detained and threatened with charges under the Telecommunications Act, a highly restrictive media law, the Unlawful Associations Act, and the News Media Law, according to HRW.
International media has been largely denied access to Rakhine, except on tightly controlled military tours of the area.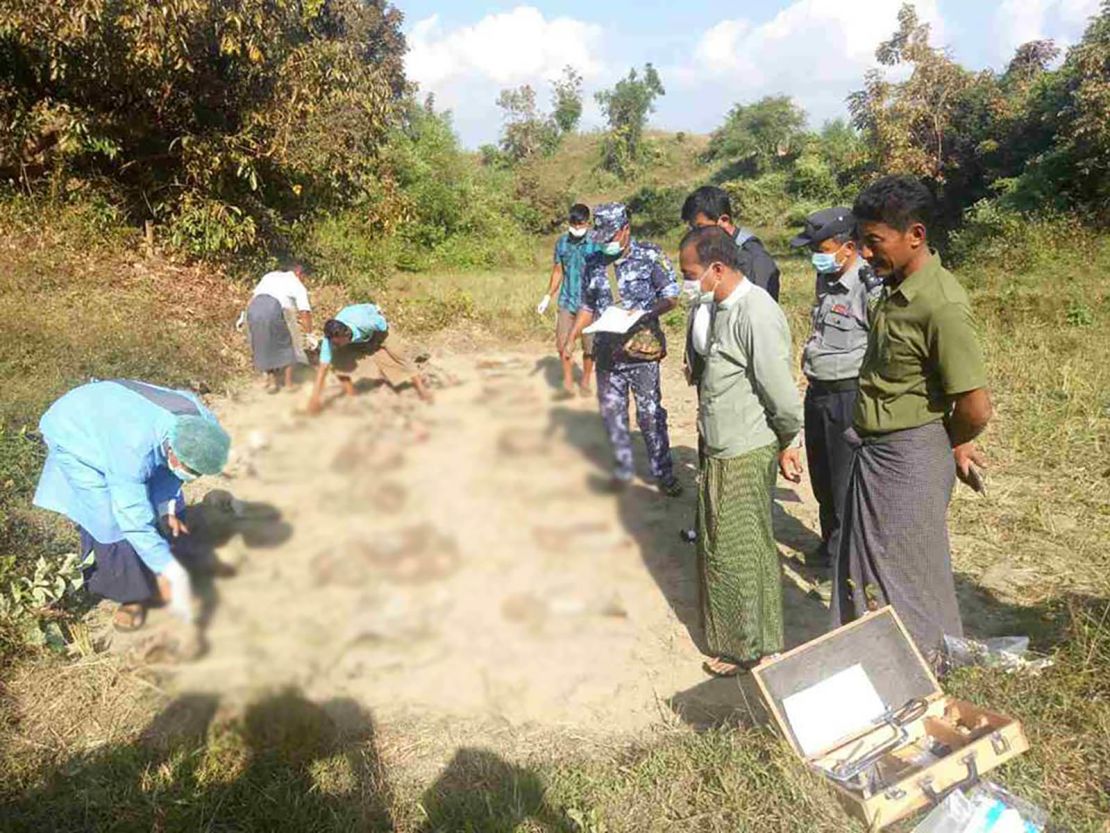 Villages burned
The Rohingya who have arrived in Bangladesh have told harrowing stories of massacres, rape and widespread torching of villages.
At least 354 villages have been partially or completely destroyed since August, according to HRW, citing satellite imagery. Destruction continued even as the Myanmar and Bangladesh governments agreed to begin returning refugees to the area, the group said.
"The (Myanmar) army's destruction of Rohingya villages within days of signing a refugee repatriation agreement with Bangladesh shows that commitments to safe returns were just a public relations stunt," Adams said.
Of the 354 affected villages, around 120 were partially or completely destroyed after September 5, when the Myanmar government announced the end to clearance operations. Since October, 40 new villages have been burned, HRW said.
Responding to questions about the HRW report, Zaw Htay said since August there have been "almost 300" villages burned.
"Nine villages were burned in October and four were burned in November, so our details are very different to the details published by Human Rights Watch," he said.
"We are sending a delegation to the area to establish how the villages were burned, but the situation is very complicated, there are a lot of actors involved, including ARSA," Zaw Htay said, referring to the Arakan Rohingya Salvation Army, a Rohingya militant group the government has blamed for sparking violence in the region.