As a young girl, Yifan Hou was enchanted by the shapes of chess pieces.
This initial intrigue coupled with a natural flair for the game set her on track to become the youngest woman to earn the coveted Grandmaster title at just 14 years of age.
Today Hou, 23, is the top-ranking female chess player and the only woman in the World Chess Federation's Top 100 players.
But it's not unusual for Hou – often referred to as the "Queen of chess" – to compete against a roomful of men. Indeed, she was the only woman to qualify for both the "open" and "women" divisions in the upcoming King Salman World Rapid and Blitz Chess Championships.
Unlike standard chess, speed chess is played under accelerated time controls, with each player given approximately 15 minutes per game in rapid chess, or 3 minutes in blitz chess.
But there will only be men playing in the "open" rapid and blitz championships next week, as Hou will not be competing due to other commitments.
World Rapid and Blitz Championships
"It's a very conflicting feeling for me, on the one hand, I should be happy and encouraged to be in the top 100," Hou tells CNN. "And on the other hand, it's a little bit upsetting to see the huge gap between the two genders."
Clash of the champions
Hou currently ranks 64th in the world, with a rating of 2680. By means of comparison, the current world champion Magnus Carlsen is 157 points ahead with a rating of 2837.
The mighty Magnus Carlsen
But unlike many top players who dedicate every waking moment to improving their game, from an early age Hou decided chess would be a hobby and not a career.
"I do believe that if I put 100% of my energy into chess I would do much better than what I am right now," she says. "But I think everyone has different dreams."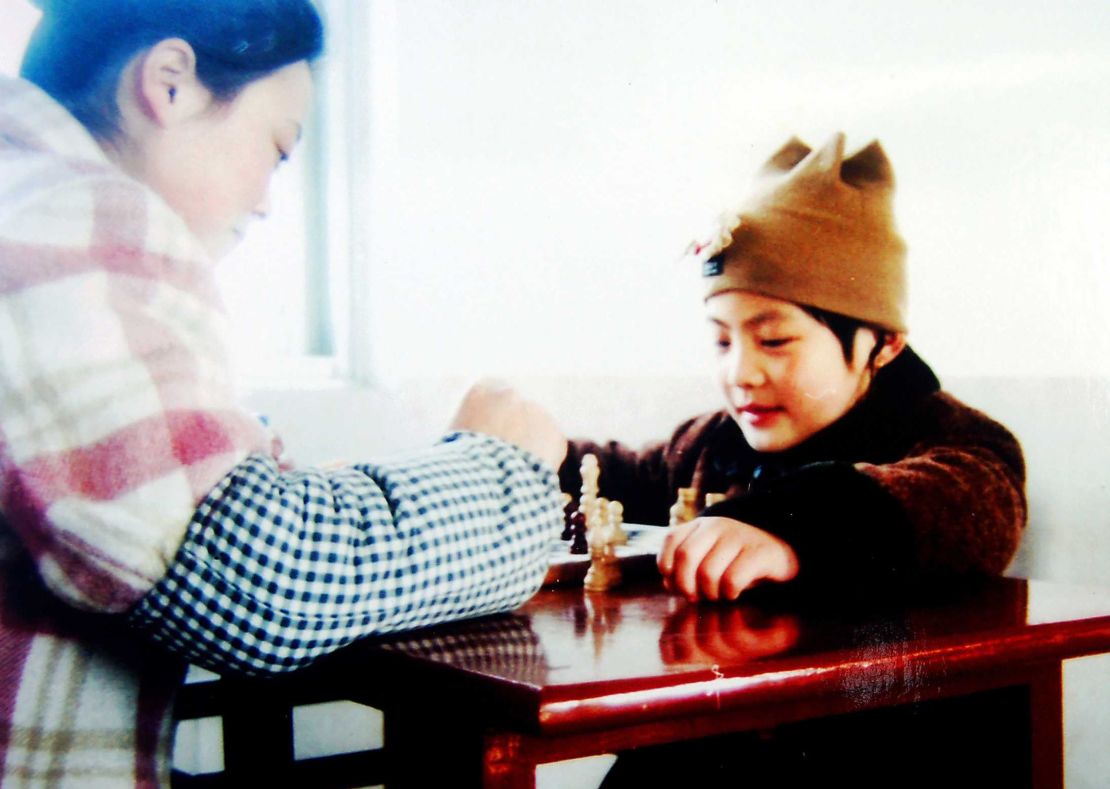 At 16 Hou became the youngest-ever female world champion, on account of her winning the Women's World Chess Championship. She held on to the tile from 2010 to 2011, and won it again in 2013 and 2016.
While Hou is currently the highest-ranking female player by nearly 100 points, she lost the title of Women's World Champion when she chose not to compete in the women's tournament in 2016.
This was a conscious decision to protest the differences between the open and women's world championship systems. While the world champion gets to defend his title against an official challenger, the incumbent female champion can get knocked out without even playing the new champion.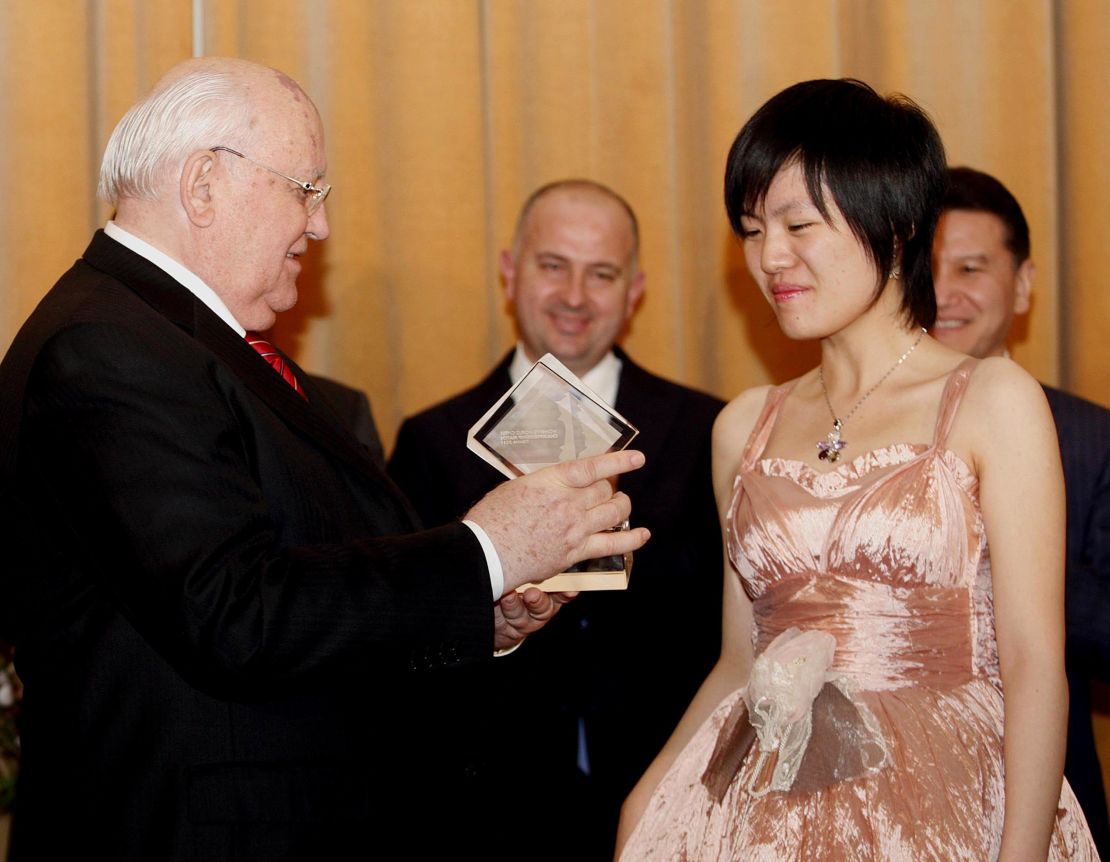 Geoffrey Borg, Chief Executive Officer of the World Chess Federation (FIDE), tells CNN over email that all youth and junior events have separate categories for open and girls. "Women may also participate in open events, of course," he says.
Additionally, FIDE has a Women's Commission, responsible for representing and generating publicity around female players and women's events, as well as developing female chess players around the world.
Why men outperform women
But the reality is that female chess players still have a long way to go to catch up with their male counterparts.
Hungarian grandmaster Judit Polgar was the first and only woman to break the top 10 on the ratings list during her career.
From personal experience, Hou believes the gender gap in chess boils down to risk and rationality.
"Male players will analyze the situation and make the most objective and rational decision to see what would practically be the best choice," she says.
"For a woman, even for myself, sometimes we seek something enjoyable.
"Although objectively we realize it might not be the best decision, we still want to fight for the beauty of chess."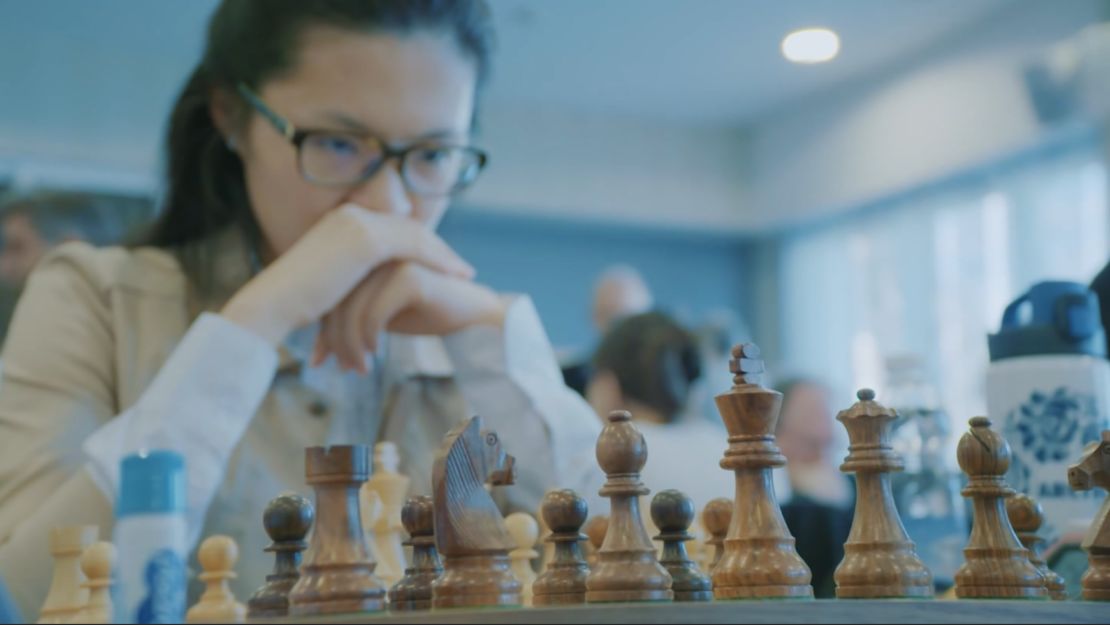 Men are more likely than women to stick to a predetermined plan – such as playing for a draw when required – even if they consider themselves the better player, she says. She finds women are more likely to seize the opportunity and play for a win.
But a small advantage over another player is very difficult to convert to a win, says Hou, and little mistakes can potentially cost you a title.
Hou believes her male opponents are more interested in her rating than her gender.
"They will see what level opponent you are and then make their strategy," she says.
Rapid vs Blitz: The world of speed chess
For standard games she says there is time to research your opponent and devise a strategy to win, draw or simply play.
When it comes to speed chess formats, there is absolutely no time to prepare. Games are back-to-back and fast-paced.
"I have to admit that in rapid and especially blitz chess I have more fun," she says.
"I feel like chess gives me a lot, not only my achievements but my fighting spirit as an athlete."
Clarification: This story has been updated to better clarify the time controls for rapid and blitz chess.