Pope Francis used his New Year's Day address to highlight the struggles of migrants and refugees, calling upon global leaders to offer more assistance in 2018.
He paid tribute to those who have made "long and dangerous" journeys in an attempt to achieve a better future, saying that "Migrants and refugees: men and women seeking peace, this is the motto of this day."
January 1 has been designated as World Peace Day by the Catholic Church. Francis made the appeal before an estimated 40,000 devotees during his Angelus address on Monday in St. Peters Square, Vatican Police said.
"Please do not extinguish the hope in their hearts; we do not suffocate their peace expectations! It is important that everyone, civil institutions, educational, welfare and ecclesial realities are committed to ensuring refugees, migrants and everyone a future of peace," the Pope said.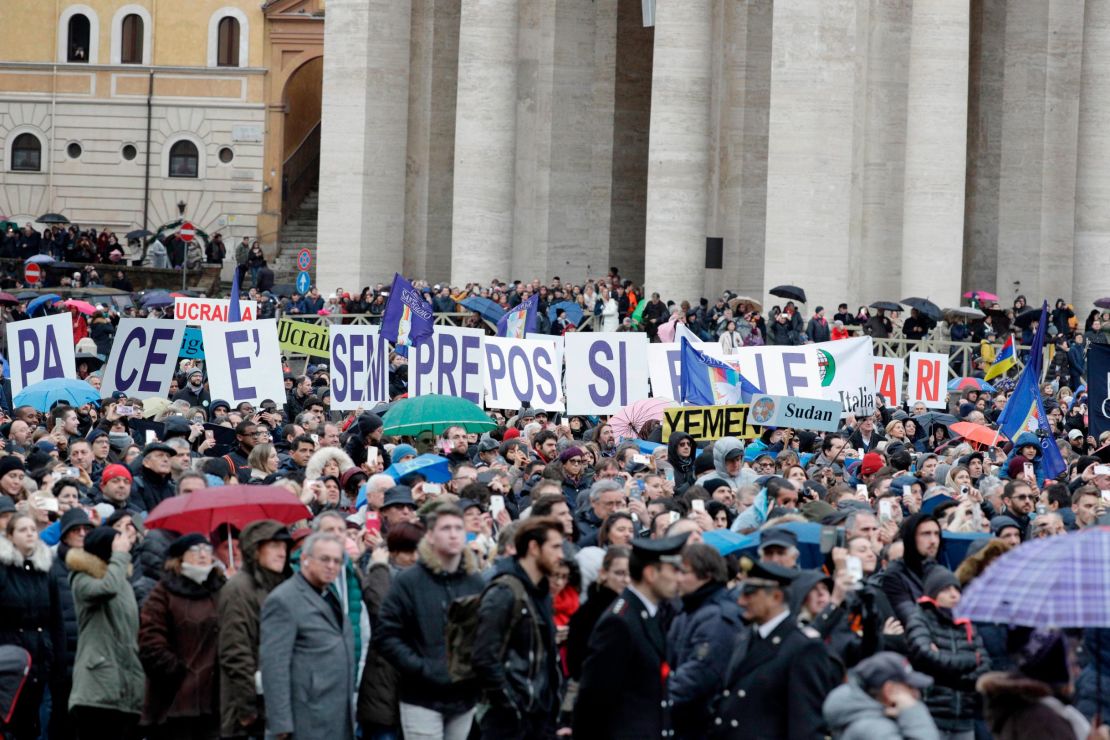 In recent years, the number of migrants attempting to make the treacherous crossing across the Mediterranean from North Africa and the Middle East has reached crisis levels.
In 2017, Francis traveled to Myanmar and Bangladesh, where the plight of minority Rohingya Muslims has garnered international condemnation amid allegations of ethnic cleansing in Myanmar's southern western Rakhine state. More than 620,000 Rohingya have become refugees – with many seeking refuge in Bangladesh – since violence broke out last August.
In a homily earlier on Monday, the Pontiff suggested the faithful "set aside a moment of silence each day to be with God is to 'keep' our soul."
Francis said doing so would help "to keep our freedom from being corroded by the banality of consumerism, the blare of commercials, the stream of empty words and the overpowering waves of empty chatter and loud shouting," Reuters reported.
CNN's Livia Borghese reported from Rome while Lauren Said-Moorhouse wrote from London.