Story highlights
Guardiola's Man City top EPL table
Man City has played four matches in 11 days
Guardiola urges EPL to 'reflect' on schedule
Manchester City manager Pep Guardiola has renewed his criticism of the Premier League's fixture schedule, urging organizers to think about the risk players were facing with games held so closely together over the festive period.
"We are going to kill them," Guardiola told reporters after his team's 3-1 win over Watford on Tuesday as City extended their lead over closest rivals Manchester United to 15 points.
"The bosses have to reflect. It's not normal to play 31st and two days later," added Guardiola, referring to City's 0-0 draw with Crystal Palace on Sunday and then the Watford game.
"I know the show must go on but that is not normal, they have to control it. They don't protect the players, they are the people we come to watch – not the managers or the press conferences.
"Here in England you don't protect the players, you have to look for the quality not the quantity."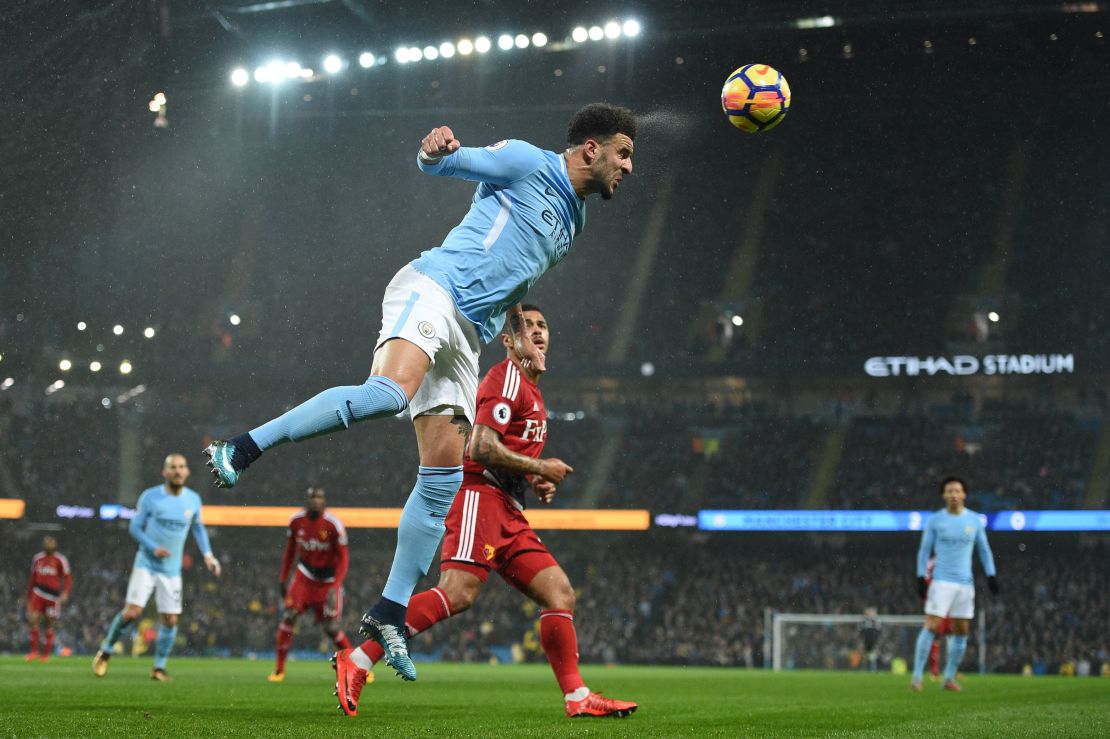 City defender Kyle Walker ended the match holding his right thigh and Guardiola said it wasn't a coincidence so many players were picking up muscular injuries.
"The players need recovery. The schedule does not protect the player. I think the schedule will always happen because of the tradition but think about the players – they are artists."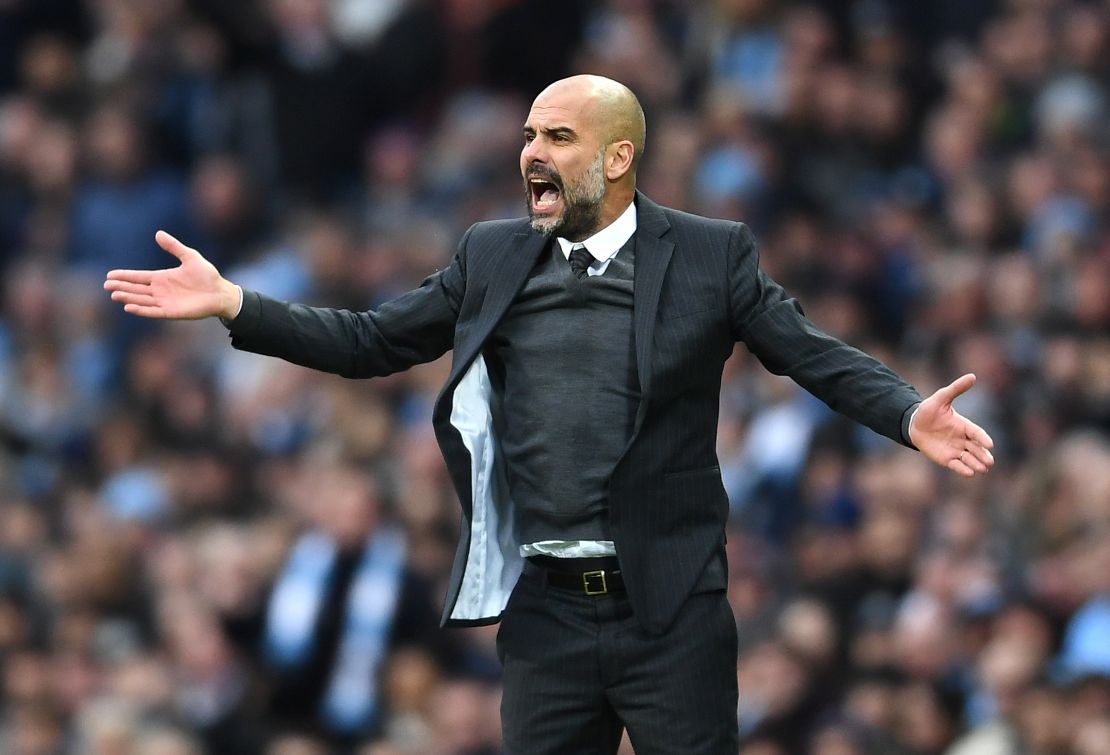 Four games over Christmas and the new year has long been a tradition in English football, but this season's festive schedule has drawn the ire of Guardiola, whose team hold a 12-point lead at the top of table, but now face Watford on Tuesday, having played on Sunday.
"If you tell me that technically, physically it's good for the players: no, it's a disaster," said Guardiola ahead of his team's fourth match in 11 days.
READ: Arsenal's 'Invincibles' would beat Man City
Do you agree with Guardiola? Have your say on our Facebook page.
Pires: 'Invincibles' would beat Pep's Man City
Football calendar
The Premier League has defended its schedule, saying the 2018 World Cup in Russia has made this season particularly difficult in arranging fixtures.
"The Premier League is a national competition and the scheduling of fixtures is complex," said the Premier League in a statement. "It includes having to ensure twinned clubs do not play at home at the same time, and take into account police requests, local events, broadcasting selections and several other factors.
"Over recent years, FIFA and UEFA have taken more dates from the football calendar, restricting the opportunities in which to schedule 38 Premier League match rounds.
"With the World Cup squad call-ups commencing in May 2018, these restrictions are tightened further this season with an early conclusion to domestic competition."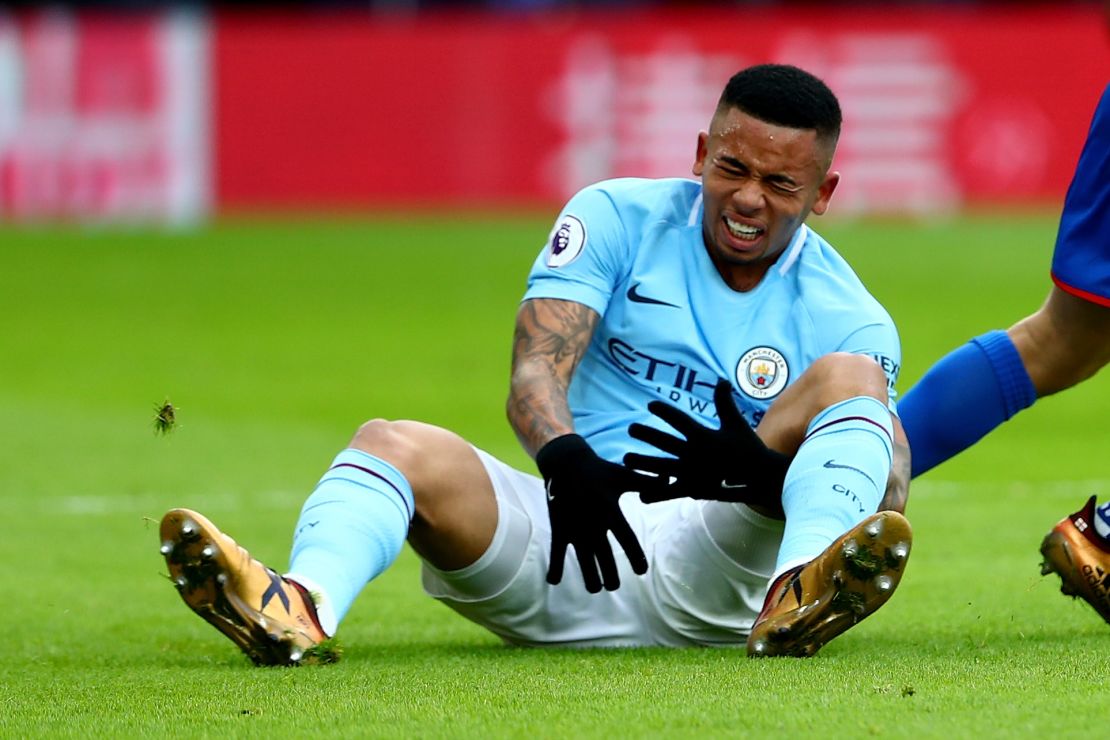 READ: Honing LeBron James' billion-dollar body
Long-term repercussions
Sports strength coach Simon Brundish, who has worked with a number of Premier League clubs over a 21-year career, described the schedule as "utter craziness."
"These elite athletes need four days between games to 'fully' recover," Brunish told CNN Sport.
"One is demanding injury, while one day between games after three games in nine days is accepting it in return for money," added Brundish, a reference to the billion-dollar television deal the Premier League and its clubs signed with broadcasters.
"The injuries they cause now have repercussions for the season and often careers of these footballers. Ask Mo Salah of Liverpool, Tottenham Hotspur's Dele Alii or Mesut Ozil of Arsenal when the World Cup comes round in June."
Go to CNN.com/sport for more stories & features
Europe's other top leagues enjoy a winter break. Germany's Bundesliga and France's Ligue 1 returns to action on January 12, while Spain's La Liga will re-start on January 6.
"But that is how it is and we have to deal with it."