Escaping the flames. Tightening the grip. Delivering the justice. It's Friday, and here are the five things you need to know to Get Up to Speed and Out the Door.
1. Politics
Stop us if you've heard this one, but there is unrest in Washington this week. Why? For one, excerpts of a new book were released featuring former White House chief strategist Steve Bannon going off about the Trump administration's ties to Russia and calling a campaign meeting between a Russian lawyer and several top Trump figures "treasonous" and "unpatriotic." Trump was none too happy and torched his ex-aide in a statement, saying Bannon "lost his mind" after he left the White House. Then, Trump's attorney said he'd sent a cease-and-desist letter to Bannon, who late in the day called Trump "a great man."
Trump slams Bannon: He lost his mind
North Korea's going to send athletes to the Winter Olympics. That's the first breakthrough to come out of the high-level talks (the first in two years) taking place between the North and the South. And the North is sending more than just athletes to next month's Games in Pyeongchang. The regime is also sending a cheering squad, an art troupe, a visitors' group, a Taekwondo demonstration team and a press corps. The two countries also discussed family reunifications and having military talks to prevent accidental conflicts.
Manafort sues Mueller over Russia probe
2. Winter Olympics
After six days, the head of Iran's Revolutionary Guards said Wednesday that a string of anti-government protests is over. But after a few hundred arrests and at least 21 deaths, there is no sign that the protests are abating, so many are reading the announcement as a warning instead of a fact. If you'll recall, the protests began as a response to Iran's stagnant economy and other woes, but quickly grew into a forceful protest of the Iranian government's authority. 
Iran shaken by anti-government protests
Lawyers for President Donald Trump are anticipating a request for the President to talk to special counsel Robert Mueller and are discussing how to define the parameters of any interview, according to sources with knowledge of the matter. The President's legal team has been preparing for the expected request for months. Trump's lawyers have said they are hoping for the investigation to wrap up quickly. It is unusual for a sitting president to speak directly to a special counsel or independent prosecutor who is leading an investigation. Previous presidents have sat down for a deposition in a civil suit.
3. Taiwan earthquake
Remember the commission Trump started in May to battle the nearly nonexistent problem of voter fraud that he said cost him the popular vote? Well, it's gone now. In a statement, the White House said the commission was disbanded because too many states declined to hand over voter information. The panel was widely panned, even by those supportive of the President, with critics saying it was unnecessary and self-serving. Nonetheless, the White House and officials close to the matter have suggested it's possible that Homeland Security may be encouraged to look at the issue in the future.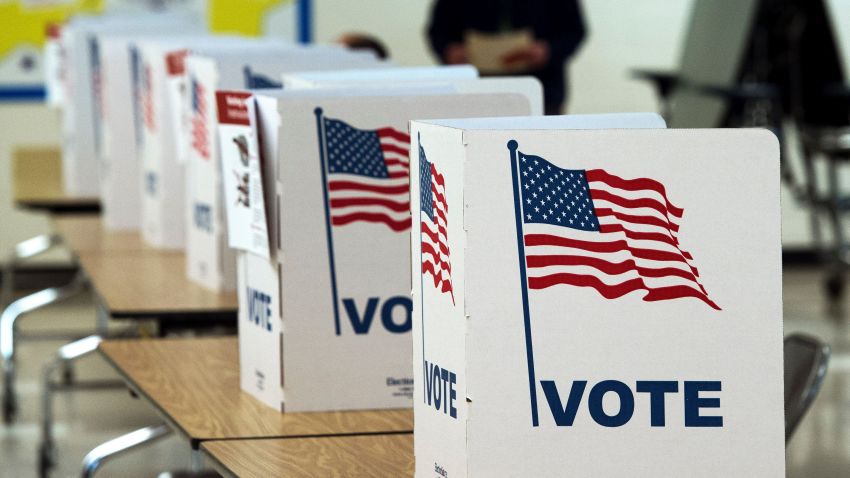 Toobin: Voter fraud panel promoted suppression
Californians who had to flee the wildfires now have to run from the water. Heavy rains from the first big storm of the rainy season are expected to trigger mudslides in parts of Southern California charred last year by wildfires. So, thousands of people – including 6,000 in Santa Barbara County – have to leave their homes. The fires burned acres of protective brush on hillsides, leaving little to no vegetation to prevent mudslides and debris flow. 
4. Poland
President Trump promised to put coal miners back to work, but a plan to help the coal industry has been rejected by federal regulators. The Federal Energy Regulatory Commission dismissed an administration proposal to subsidize power plants, such as coal and nuclear facilities, that maintain a 90-day supply of fuel on site. The rejection is a big blow for coal mining companies, which booed the decision; environmental groups cheered it.
Massive winter storm unloads on Northeast
5. Space X launch
Two state lawmakers in South Carolina want to put up a new Confederate monument honoring the sacrifices of black Confederate troops who, according to one of the lawmakers, "stepped up to defend their home state during a tumultuous time in our country's history."   *record scratch*   Black Confederate troops? Historians say there were no such thing. "In all my years of research, I can say I have seen no documentation of black South Carolina soldiers fighting for the Confederacy," historian Walter Edgar recently said. Yes, black people served in the Confederate army, Edgar pointed out, but they were slaves or free blacks forced to work without pay as cooks or servants. 
Confederate statues on display at the Capitol
What. A. Game! So much happened in the national championship game, where Alabama stunned Georgia 26-23 in overtime to win its fifth title in nine years. First, there was the National Anthem, when President Trump showed up on the field (but did not sing all the words). Then, Georgia took a 13-0 lead and 'Bama looked dead. Then, rapper Kendrick Lamar got all political during the halftime show (but Trump missed it because he went back to DC).
BREAKFAST BROWSE
People are talking about these. Read up. Join in.
The 'back to work blues' are totally a real thing
And most of it stems from actually having to get out of bed and put on real pants. Just a guess.
Disney hotels get rid of 'Do Not Disturb' signs
The Mouse is always watching! (OK, it's actually for security purposes.)
You'll soon pay more to see the Mouse
HGTV stars announce their fifth custom construction project
And by "custom construction project," we mean baby.
Taco Bell to roll out $1 nacho fries
Just in time to obliterate your New Year's resolutions!
Powerball drawing swells to $550 million
Man, that's a lot of nacho fries.
Longer odds for Mega Millions win
"I think one of the arguments for Oprah … is 45. I think one of the arguments against Oprah is 45."
AND FINALLY …
The cutest nudist
This sweet bird lost all of her feathers due to an illness. Now, she has tiny, adorable little sweaters to keep her warm. (Click to view.)