Story highlights
The secretary of state hasn't doubted Trump's mental fitness
Tillerson spoke to CNN in an exclusive interview
Tillerson said he will stay for 2018 after speculation he would be leaving at the end of last year
Secretary of State Rex Tillerson has never questioned President Donald Trump's "mental fitness" and intends to remain at his post for the entire year, the top US diplomat told CNN in an exclusive interview.
CNN Exclusive: Rex Tillerson
Tillerson was responding to a question about Michael Wolff's explosive book, "Fire and Fury," a detailed look at the first year of the Trump presidency that is raising new questions about the President's temperament.
"I've never questioned his mental fitness," Tillerson told CNN's Elise Labott. "I have no reason to question his mental fitness."
Tillerson spoke with CNN in a wide-ranging interview where he addressed the threat of North Korea's nuclear program, tensions with Russia and Iran, and his famously tense relationship with the commander in chief. Tillerson had reportedly dismissed Trump in the past as a "moron," while the President publicly hinted that he would win an IQ contest against his top diplomat.
Learning to deal with the President
In his conversation with Labott, Tillerson said that his relationship with Trump is evolving, and one that he's been learning to navigate during his first year on the job.
"My relationship with him … is a developing one," Tillerson said, adding that he hadn't met Trump when he was asked to lead the State Department. "So, we don't have a lot of history in past, so part of this is us knowing – coming to learn and understand one another," he said.
While Trump repeatedly seemed to undermine Tillerson's diplomatic efforts in tweets, and White House sources regularly leaked stories damaging to the former ExxonMobil CEO, Tillerson said he "learned over the past year better how to deal with the president."
"In terms of what I would do different, I'm going to build on my ability to communicate with the President better," Tillerson told Labott. "I had to learn is what is effective with this President. He is not a typical of Presidents of the past. I think that's well recognized. That's also the why the American people chose him."
And despite reports that he would soon leave the administration – either with the help of a hefty push from Trump or under his own steam – Tillerson said he wasn't going anywhere.
"I think we're going to have a very productive 2018," Tillerson said. "The State Department gets stronger every day, understand what we're trying to do. And I look forward to having a very, very successful 2018."
Pressed on whether he'll be around to enjoy that success, Tillerson said, "I intend to be here for the whole year."
Tillerson also pushed back against characterizations in the Wolff book that Trump lacks the attention span and focus to get through meetings with foreign leaders, sometimes leaving them early.
"I have never seen the president leave a meeting with a foreign leader," Tillerson said, adding that "among all the Cabinet secretaries, I probably have spent more time with the President than perhaps Secretary (of) Defense (James) Mattis, who spends a lot of time with him as well."
RELATED: UN Security Council to meet over Iran protests
And in policy deliberations on tough issues ranging from North Korea to Afghanistan to South Asia policy in Pakistan to the ISIS campaign, the President "has been very deliberative, he has listened to the arguments, he argues back as he should … and in the end, he makes a decision which we then implement," Tillerson said. "I would tell you on all of the major policy areas, the President has made the right decision on every one of those."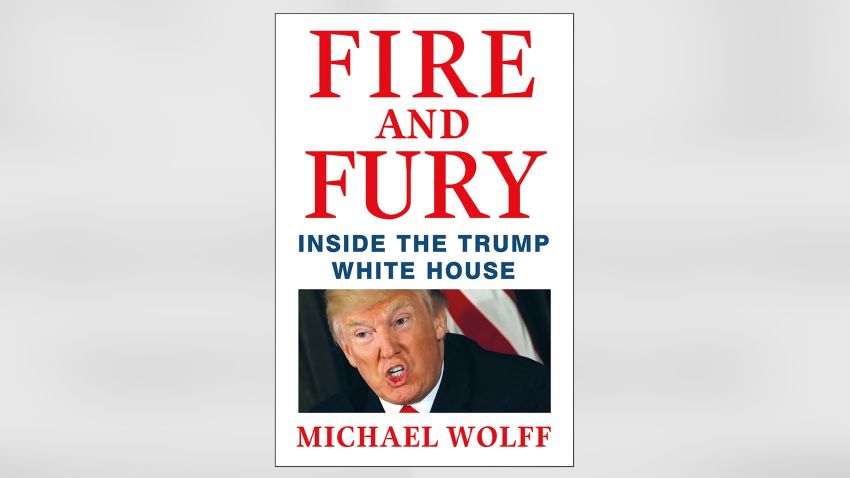 New revelations from book on Trump White House