Moms, don't worry if you ever need to breastfeed while in the Sistine Chapel – the Pope doesn't mind at all.
Pope Francis gave that assurance during an annual baptism ceremony on Sunday. Francis blessed and baptized 34 babies, all children of Vatican employees, in the Sistine Chapel in Vatican City.
During his homily Francis instructed the parents to go ahead and feed the babies if they started crying due to hunger.
"We will now continue the ceremony; and if they start doing the 'concert' it's because they're not comfortable, either they're too hot, or they're not comfortable, or they're hungry," Francis said. "If they're hungry, breastfeed them, without fear, feed them, because that's a language of love."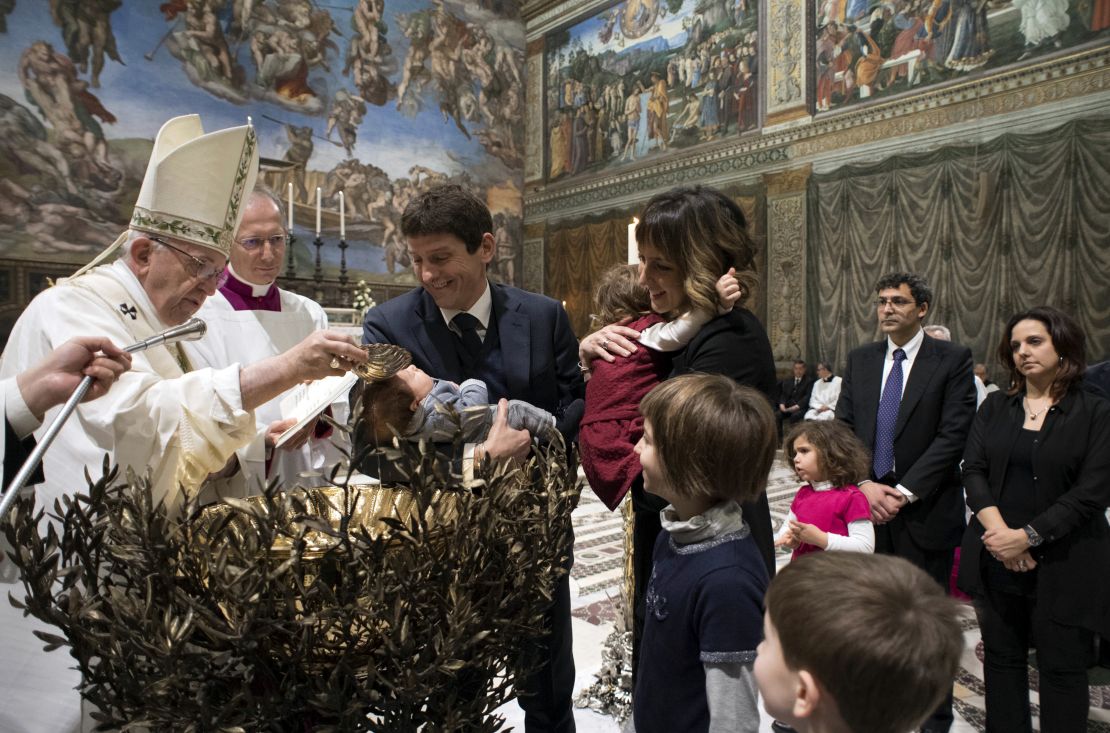 This isn't the first time that the Pope has told breastfeeding moms its OK to feed their children in church. Four years ago, during another baptism at the Sistine Chapel, Francis said "if they are hungry, mothers, let them eat, no worries, because here, they are the main focus."
The Pope's remarks echo statements he made to an Italian newspaper in December 2013 in which he tied breastfeeding to the problem of global hunger.
The Sistine Chapel, with its famous frescoes by Michelangelo, is the official chapel of the Apostolic Palace, traditionally the papal residence.
CNN's Amanda Coakley and Daniel Burke contributed to this story.