Editor's Note: Alice Driver is a freelance journalist and translator whose work focuses on migration, human rights and gender equality. She is currently based in Mexico City. Driver is the author of "More or Less Dead: Feminicide, Haunting, and the Ethics of Representation in Mexico." The views expressed in this commentary are solely the author's.
The tricks of the multibillion-dollar drug business include using drones, submarines, ultralight planes and even frozen sharks to transport product across the US-Mexico border. Just consider that in 2016, US Customs and Border Protection Air and Marine Operations agents attempted to seize a submarine in the Pacific Ocean with nearly $194 million worth of cocaine.
And yet President Trump argues that his proposed border wall, a throwback to a bygone era, will "stop much of the drugs from pouring into this country and poisoning our youth."
As he said last July, he is worried that smugglers will throw "large sacks of drugs" over the wall and hit US citizens on the head – a preoccupation that led to his request for a transparent border wall.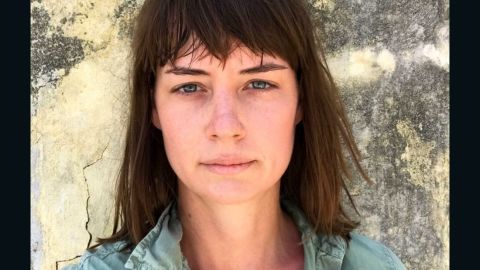 Should he get funding from Congress to build such a wall, Trump will be faced by an even bigger problem – the geographical reality of the border itself. Any wall will have to navigate floodplains, international treaties and the rights of landowners who refuse to sell their land. Simply put, Trump does not understand the dynamics of the US-Mexico border.
But more importantly, the wall will be a gift to the drug cartels. In interviews with a New York Times contributing writer, drug dealers and human traffickers have preemptively thanked Trump for his border wall. Smugglers see the wall as a quaint distraction, because it has little practical application in a world where they harness the latest technology to move drugs and people into the US. If anything, they believe the wall will increase their profits, strengthening criminal networks.
And they might not be far off. According to a 2015 report by the US Drug Enforcement Administration, 95% of drugs coming into the US were entering via container ships and other vessels.
In addition to drones and submarines, drug dealers and human traffickers rely on the trucking industry to move drugs and people via the 52 legal crossing points along the US border. In July, eight dead migrants were discovered inside a tractor-trailer parked in a Walmart parking lot in San Antonio, Texas, while two more died at the hospital and dozens were injured. The incredible quantities of money generated by smuggling are often used to grease the palms of border agents and others who inspect vehicles entering the US.
None of this would be stopped by a wall.
And the truth is: US citizens provide a constant demand for drugs from Latin America. According to the 2015 National Survey on Drug Use and Health, 27.1 million people aged 12 or older had used drugs within the past 30 days – the equivalent of 1 in 10 Americans in that age group.
Americans also rely on the labor of undocumented migrants who often cross the US-Mexico border. A 2017 Pew report shows that more than 11 million undocumented immigrants live in the US. And they comprise roughly 5% of the US workforce.
But even undocumented migrants don't fear Trump's wall. While interviewing migrants from Mexico, Guatemala, Honduras and El Salvador during the past year for a project at Longreads, I've found that they see the wall more as a symbol of racism than a functional barrier. Many of them laugh at the wall, mentioning the unparalleled tunnel architecture of Mexican smugglers.
This architecture even extends to underwater tunnels manned by scuba diving smugglers. These same migrants, ironically, are also fleeing unprecedented violence, much of which is caused by the US demand for drugs.
According to Trump, "The drugs are pouring in at levels like nobody has ever seen. We'll be able to stop them once the wall is up." As a businessman, Trump should understand that the laws of supply and demand apply equally to selling Ivanka's clothing line as they do to the drug trade. As long as demand exists in the US, suppliers, whether in Mexico or Afghanistan, will find creative ways to meet that demand.
And until Trump addresses the illegal drug epidemic as a public health issue rather than criminalizing it, the demand for drugs from Central America will only continue to grow.
Get our free weekly newsletter
Sign up for CNN Opinion's newsletter.
In Trump's reality, narcos smuggle drugs in sacks, and only a transparent multi-billion dollar wall will stop them.
The truth is, the wall is just a symbol. It is a physical monument to the idea of returning to a more homogenous white past – a past that ignores the contributions of undocumented migrants and the fact that they have raised our children and fed our families.
Narcos, who are consummate businessmen, will thank Trump for this distraction of a border wall while flying the drones and building the submarines that will fuel our drug-filled dreams.