Story highlights
North and South Korea to hold talks Tuesday
Two countries technically still at war
Winter Olympics runs from February 9-15
It was a brief moment of unity. A picture which was shared around the world.
The selfie taken by South Korean gymnast Lee Eun-Ju with her North Korean competitor Hong Un-Jong during a training session at the 2016 Olympics in Rio symbolized the divisions between South and North Korea, but it also showed how sport can bring people together — if only for a moment.
"When you have two gymnasts taking a cute selfie and it's beamed all over the world, it reminds you that ethnically, culturally, these are the same people and the policy decisions of their governments do not affect the people and do not affect the athletes," Michael Madden, Visiting Scholar of the US-Korea Institute at SAIS-Johns Hopkins University, tells CNN Sport.
"The Olympics are loaded with politics but, theoretically, it's a non-political atmosphere, even in the old days of the Cold War."
READ: North & South Korea agree to hold talks
READ: How North and South Korea got back in touch
N. Korea accepts offer to talks with S. Korea
Sport underpinning talks
For South and North Korea, two countries still technically at war, sport has, throughout the years, helped ease tensions on the peninsula and after a year of escalating hostility over Pyongyang's ballistic missile program, it is next month's Winter Olympics in South Korea which has given the two countries reason to talk again.
Last week there was a diplomatic breakthrough as North Korea called South Korea, a hotline which has been dormant for two years, and on Tuesday the two countries held high-level discussions in the border village of Panmunjom, with the North agreeing to send a delegation to the Olympics.
It should be of no surprise that it is sport, specifically the Olympics, which has underpinned the first bit of dialogue between the two neighboring states in over two years. After all, the Olympic flame burns during a Games to remind people of the Olympic Truce, the ancient Greek tradition of a temporary peace between warring states competing at the Games.
For all their differences, the North and South have shared interests: a desire to bolster their reputations, to wave their flags in jubilation and to make a gesture before the watching world.
"Any effort which makes it look like the Koreans aren't fighting each other all the time, both Pyongyang and Seoul are going to embrace that," said Madden.
"They will both look good. South Korea's President Moon Jae-in and Kim Jong-un are looking for a photo opportunity from this."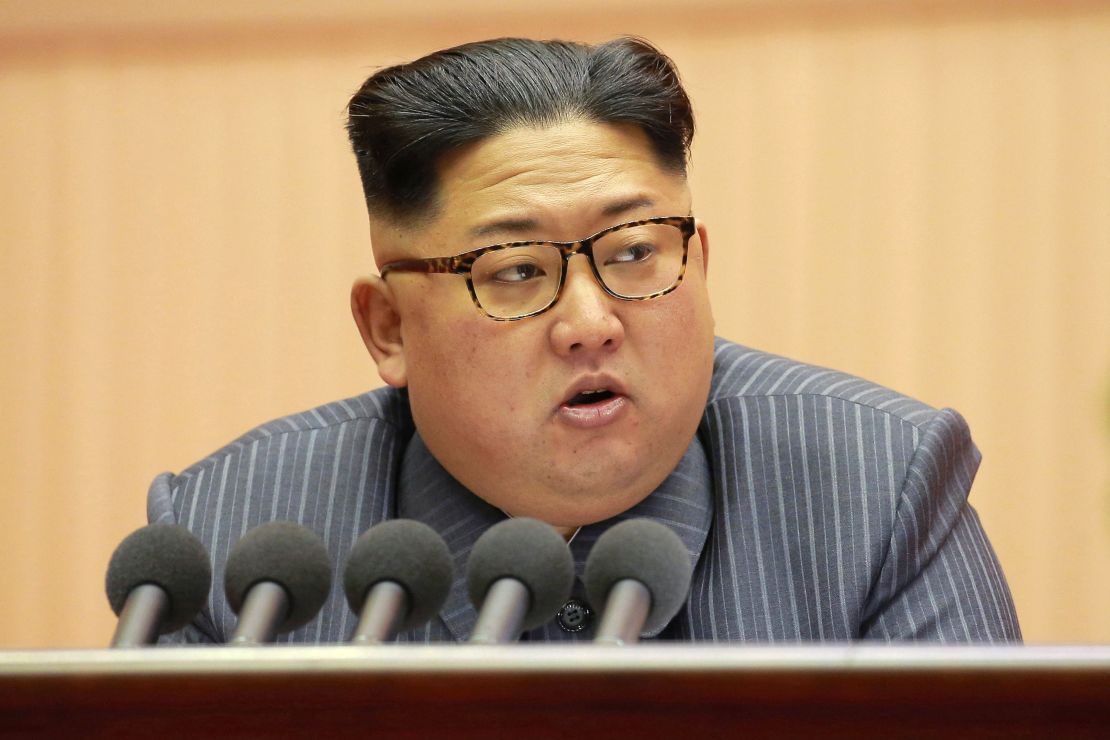 READ: Kim's moment of unearned legitimacy
READ: Talks keep North Korean skaters' dream alive
Sport and politics entwined
To solely focus on US President Donald Trump's Twitter feed and headlines of impending nuclear annihilation would be to overlook the fact that these warring nations often compete against each other in a sporting field, and even put on a united front during the so-called Sunshine Policy of South Korea's liberal governments of 1998 to 2008.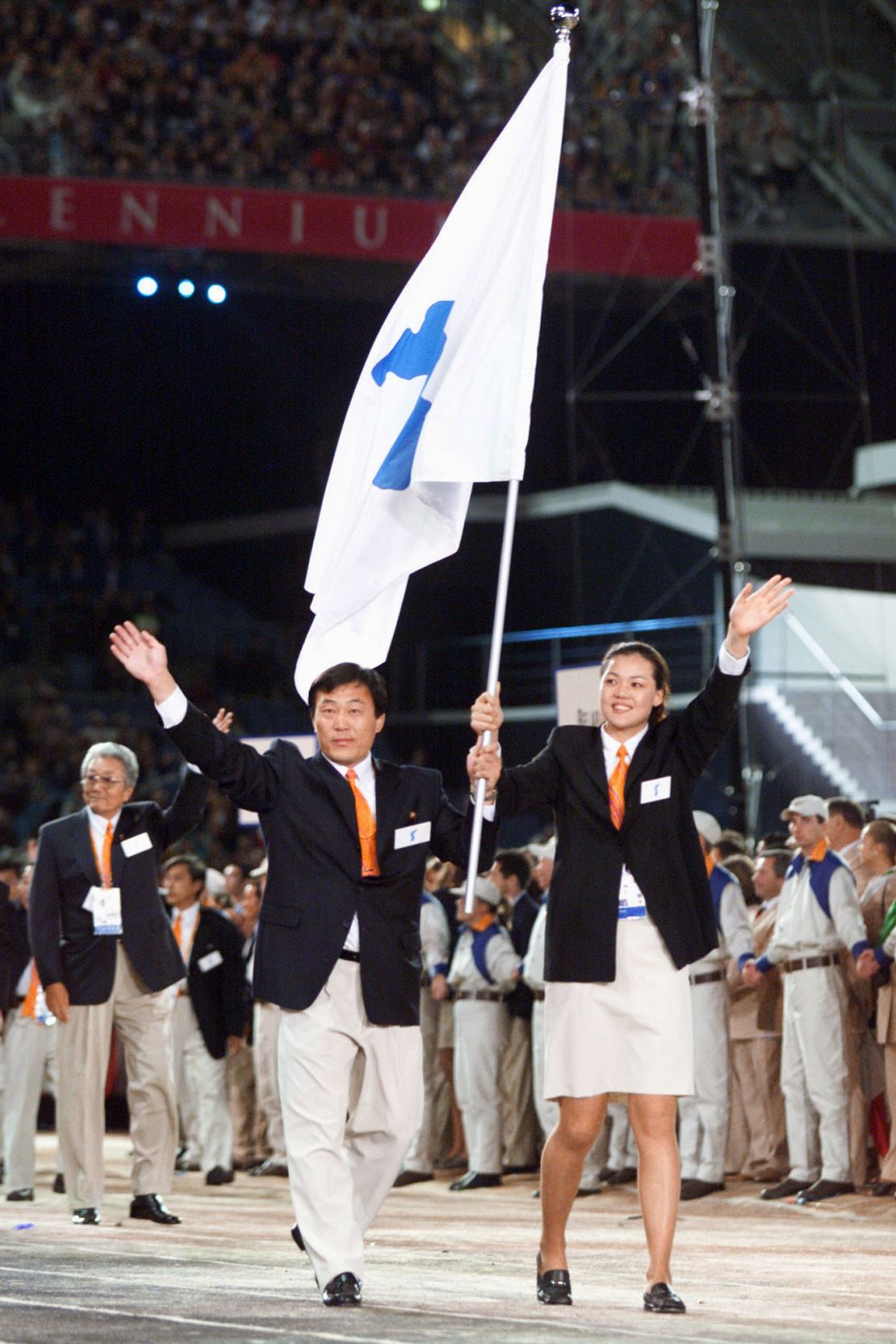 At the 2000 Sydney Olympics, athletes of the Koreas walked as one for the first time in an Olympic opening ceremony under a "unification flag" which displayed a blue map of the Korean peninsula. They entered the Olympic stadium to the tune of a Korean folk song.
Four years later, in Athens, they marched again and did so in 2006 at the Turin Winter Olympics, though athletes from the two countries have not walked together since the Asian Winter Games in 2007.
If sport and politics are entwined the Olympics can't always be a facilitator of peace.
The International Olympic Committee says it aims to "contribute to building a peaceful and better world," but throughout history there have been serious repercussions when sport and politics meet head-on.
North Korea boycotted the 1984 Olympics in Los Angeles, following the Soviet Union's lead after the US did not take part in the Moscow Olympics four years earlier, and ahead of the 1988 Games in Seoul, two North Koreans blew up a Korean Airlines plane in 1987, killing 115 people.
Athletes are a 'prized elite group'
Under the sports-loving Kim Jong Un athletes are said to enjoy relatively luxurious lifestyles. Successful athletes, their victories playing a part in chest-thumping nationalism, are regarded as part of the elite.
North Korea, a country which excels in boxing and weightlifting, has often performed well at the Summer Olympics, winning 54 medals, including 16 golds. According to one calculation, the country is seventh in terms of overall medal success relative to economic output.
It is less successful at the Winter Olympics. Having competed in seven of the last 12 Winter Games, the north has won just two medals.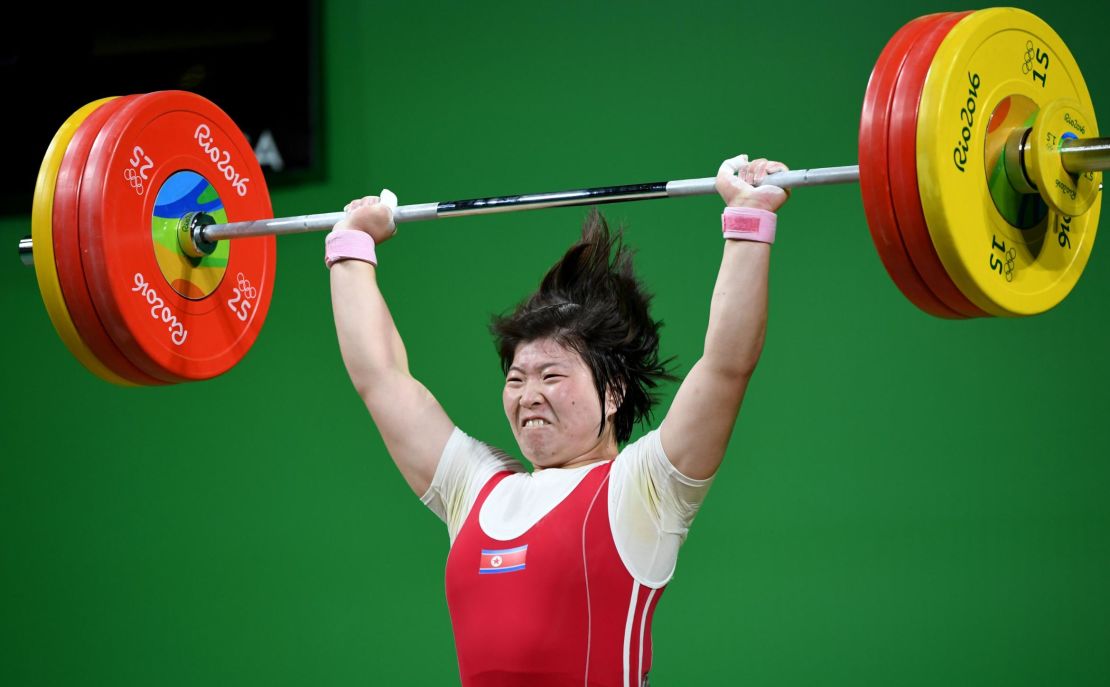 Since he assumed power in 2011, Kim has given sport greater prominence in the communist state and, according to state media, spending on sport in the nation's annual budgets has risen faster than in most other areas.
"There are a lot more discussion about athletic culture and sport in North Korean state media than there ever was under his father," explains Washington-based Madden.
"One of the first acts Kim implemented when he came into power was to create a national commission called the Ministry of Physical Culture and Sports and put some of the country's top leaders on that.
"North Korea is such a pariah state, so isolated, that sports events are one of the only ways they can effectively engage the outside world.
A glimpse of life in Pyongyang
"That doesn't mean the North Korean athletes are going to go for dinner with their American counterparts at the Olympic village, but it's a way of showing that they're a country, that their citizens are not robots and that they have some pretty good athletes.
"We don't have to look far to see that athletes in any culture are a prized elite group.
"The state funds sport and so if you're in that system, and you happen to succeed, then of course you're going to be an honored person.
"You're not necessarily going to be in decision-making, but you're going to be pretty prominent in North Korean media and society."
Soccer a precursor to Tuesday's talks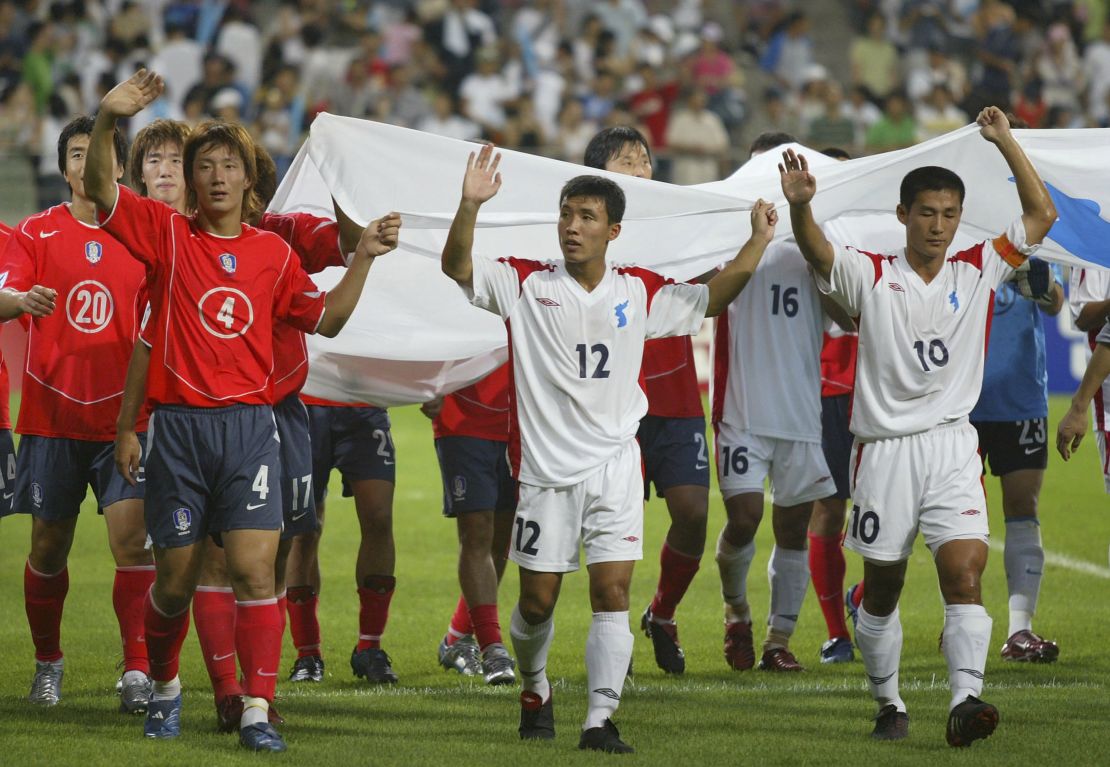 North Korea is one of the most secretive countries in the world – and up to 120,000 men, women and children are imprisoned in the gulags, known as "kwanliso" in Korean, according to the United Nations.
Sporting failure can also reportedly have consequences.
In 2010 there were reports of the North Korean football team being shamed in a six-hour public enquiry over their failure at that year's World Cup.
They had lost all three of their group games, including a 7-0 defeat by Portugal, a match which is believed to be the country's first live sports broadcast. FIFA, soccer's governing body, even enquired about the whereabouts of the coach.
But soccer has given the North, one of the world's last Communist dictatorships, one of its proudest sporting moments: the 2006 FIFA Under-20 World Championship title won by its women.
Both the North and the South have competed against each other frequently on the soccer pitch. They faced each other four times during qualification for the 2010 World Cup, though the North's home matches were played in Shanghai as the regime had refused to allow the South Korean national anthem to be played or the South's flag to be flown.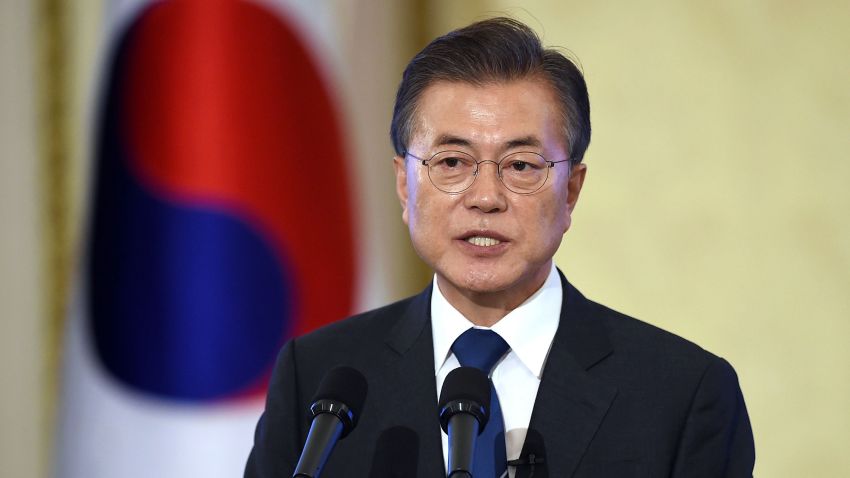 Moon: Olympics an opportunity for peace (2017)
Last December, despite UN Security Council sanctions which means North Koreans aren't allowed to travel to Japan, North Korea's soccer team were permitted to travel to Tokyo for the EAFF E-1 Football Championship.
North Korea's women, who have been far more successful than their male counterparts in recent years, beat South Korea's women 1-0 and went on to win the women's competition.
According to Madden, soccer is the precursor to Tuesday's talks following the North and the South's informal agreement, made in China in December, to compete against each other in the sporting arena this year.
"Right now, it looks like they want three or four soccer events between the two Koreas in 2018," says Madden.
"The talks we're going to see happen, they are a result of off-the-record meetings that happened in December 2017.
"In 2017, a football official went to China and he brought with him a provincial governor, a liberal governor, who basically said 'look, if you guys want to come to the Olympics we're all for it and we'll send a cruise ship to your harbor to pick up your athletes and delegation.'
"So, when we get to January 1 and the leaders of the North and South make their new year's message statements and talk about better ties in 2018, this was deliberately timed, based on these interactions and the informal agreement that they had to compete in sports in 2018."
What if North Korea competes in PyeongChang?