Story highlights
Yokohama forward Miura inks new deal just ahead of his 51st birthday
Storied career took 'King Kazu' around the world in a -- so far -- 33 year-long journey
He started his career back when Ronald Reagan was President, Mike Tyson heavyweight champion, and Liverpool won the English league. Now the world's oldest soccer player has extended that remarkable run.
Kazuyoshi Miura – know to his fans in Japan as "King Kazu" – has signed a contract extension with his club, second-tier J-League Yokohama F.C. just weeks ahead of his 51st birthday.
Yokohama announced that Miura had renewed his contract for the 2018 season – which will take him into his 33rd professional season – on Thursday. Last year Kazu played 12 games for Yokohama in the J2 league; scoring a solitary goal.
Miura, who was already the world's oldest player when he signed a contract in 2015, said that despite his vintage, he looked at the extension as an opportunity to improve as a professional soccer player.
"I could safely renew my contract this season again," he said, following the announcement.
"I will always play with the football with all my might and hope to grow as a player."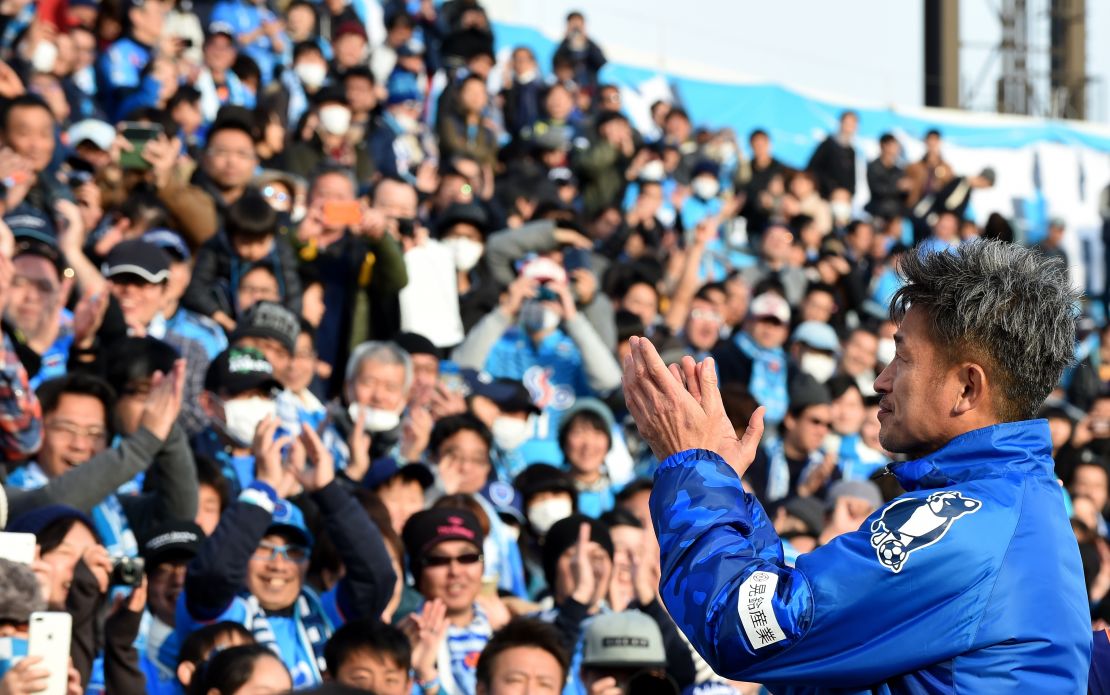 Worldwide journey
The forward's record-breaking career began as a 19-year-old with Brazilian club Santos in 1986 – spanning more than 30 years and taking on club soccer for 13 different teams across South America, Europe, Australia and Asia.
He managed an impressive 55 goals in 89 appearances for Japan, notching 14 in qualifying as he fired his country to the 1998 World Cup Finals in France.
World body FIFA, celebrating the landmark contract, noted that the Japanese ace was also part of the squad which won the AFC Asian Cup back in 1992.
A counter on his website logs that – so far – he's played 36,932 minutes across his career, scoring 162 goals. According to the page, he's received 29 yellow cards, but never a red.
As he embarks on another year on the pitch, he will potentially line up alongside players who were not even born when he first started his professional career.
Yokohama's new signing, South Korean international Yun Il-lok, was born in 1992, some six years after Miura first pulled his boots on for Santos.
Midfielder Kaina Yoshio, on the Yokohama roster for the 2017 season, was born in 1998 – making him over thirty years younger than King Kazu.
Correction: An earlier version of this story contained an error in the spelling of Kazuyoshi Miura's name and club.