Iran slammed US President Donald Trump's decision to target the head of its judiciary with sanctions, saying the move warrants a "severe" response.
Trump on Friday avoided upending the nuclear deal with Iran that he has repeatedly disparaged, agreeing to waive key sanctions the US lifted as part of the deal.
But he coupled that announcement with new sanctions on 14 Iranian individuals and entities – among them Ayatollah Sadeq Amoli Larijani, head of Iran's judiciary.
In a statement Saturday, Iran's Foreign Ministry said the Trump administration's "hostile and illegal act" in including Larijani on its sanctions list "has gone way beyond all internationally accepted behavior red lines."
"Iran's response will be severe, and all consequences of this hostile act will be the responsibility of the United States," it said.
Many of those sanctions – including one targeted at Larijani – came in response to the Iranian government's crackdown on peaceful protests that have swept the country in recent weeks. Others were linked to support for the country's ballistic missile program. These areas fall outside the scope of the nuclear deal.
Iran's foreign minister, Mohammed Javad Zarif, tweeted Friday that the United States "must bring itself into full compliance – just like Iran," in reference to the 2015 nuclear deal among Iran and world powers, including Russia.
Russian Deputy Foreign Minister Sergei Ryabkov said Moscow has a "very negative stance" on the decisions and comments made by Trump about Iran, according to state news agency Sputnik.
"Our worst expectations are coming true," Ryabkov said Saturday.
The prospect of a US withdrawal from the Iran deal "will deliver a very serious blow to the whole system of international agreements and to the enhancing of the nuclear nonproliferation regime," he added.
Serious impact predicted
The sanctioning of Larijani, the most prominent of the US targets, could have "serious political impact inside Iran," a senior Trump administration official predicted Friday.
Senior administration officials said Larijani has overseen the sentencing and execution of juveniles in Tehran.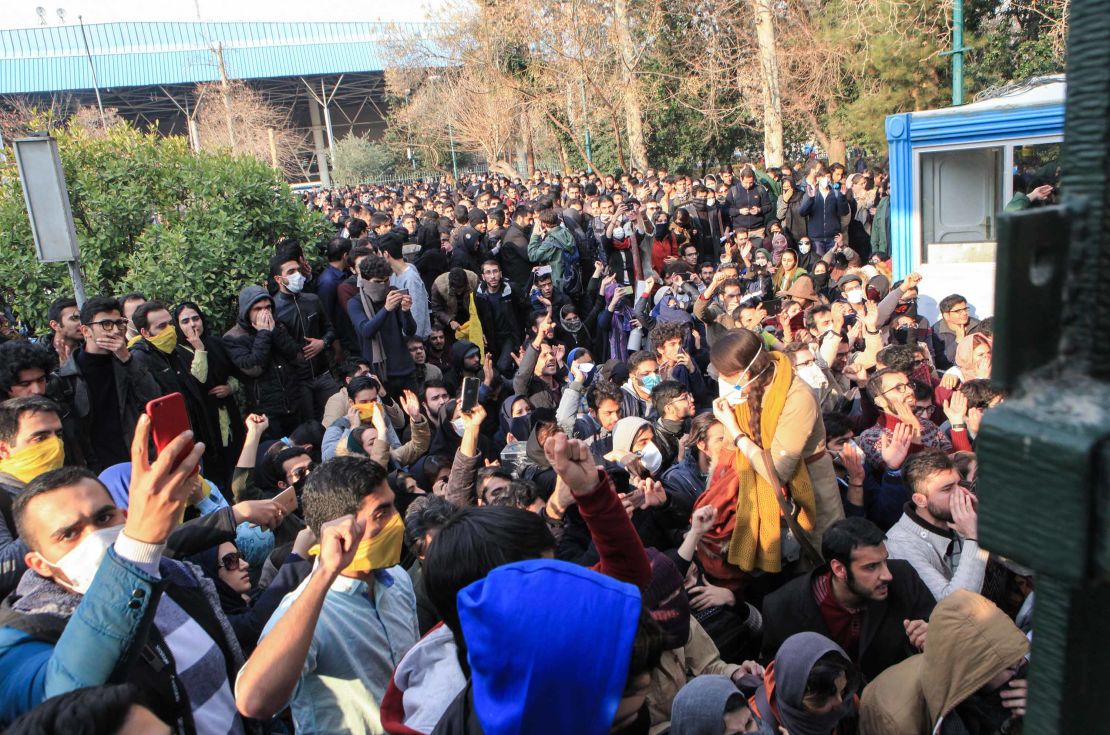 The US sanctions also targeted two other Iranian officials whom the administration said are responsible for ordering abuses against citizens, including the denial of medical care and access to legal representation for protesters in Iranian jails.