Story highlights
He trampled the unifying conventions of the inaugural address by decrying "American carnage"
Conventional measures fail to encapsulate the utterly abnormal presidency that is unfolding
It will be impossible to adequately explain in decades to come just what it was like to be alive in the exhausting first year of Donald Trump's presidency.
From the moment he trampled the unifying conventions of the inaugural address by decrying "American carnage," Trump shattered political normality, tearing at racial and societal divides, the limits and decorum of his office, even raising doubts about his fidelity to the nation's founding values.
Trump is like a raging storm that never blows itself out, as his early morning Twitter rants injected into the nation's central nervous system trigger outrages that obliterate traditional political debate and make days feel like weeks, weeks feel like months and months feel like years.
The normal tools for judging a presidency – legislation passed, America's relative global power, the health of the economy, the President's approval rating and the security and prosperity of the populace – can be used to assess Trump.
But such conventional measures fail to encapsulate the utterly abnormal presidency that is unfolding or the way Trump, who craves attention and gets it by fomenting chaos, has barged his way into every corner of national life.
On Sunday, in the wake of his reported comments about "shithole" African nations, he told reporters "I am not a racist." The declaration itself speaks to how unusual his unfolding presidency is.
Everyone, from the sidelines of a kid's soccer game in the suburbs to subway passengers in the cities to the hotbeds of Trump country, has an opinion on the President. He's impossible to ignore and impossible to escape.
And that is exactly the way he likes it. For Trump, the presidency seems as much about orchestrating strife in the center of a whirlwind as he tilts at national taboos as it is the steady accumulation of political and global victories.
Winning
Yet, on its own terms, Trump's presidency has also delivered. His Cabinet members are implementing a hardline conservative agenda that is quietly reshaping America. His judicial appointments will remake jurisprudence for a generation to come. His tax law and it's 14-percentage-point corporate tax rate cut could, according to the administration, open a gusher of cash and create jobs and repair the industrial fabric of Midwestern states that made Trump president.
But while he's doggedly carried out some of his most controversial campaign promises, Trump's wins have been overshadowed by behavior that electrifies his supporters but causes offense to many others.
It's a paradox that the economy is roaring, the stock market is soaring, unemployment is at 17-year lows and ISIS is all but defeated, yet the President's approval ratings are the lowest of any new commander in chief. Trump has repeatedly expressed his frustration over that disconnect.
"I don't think any administration has ever done … what we've done and what we've accomplished in its first year," Trump told his Cabinet last week. "The achievements for our country, our people, and for our standing in the world have been very monumental."
In one sense, Trump is right: No administration has done what his has done. But his remarks were typically Trumpian, overstating his achievements and showing a tendency to create his own reality in a presidency that has posed unprecedented challenges to truth and fact.
Trump will have been president for just one year on Saturday. But he has racked up a record of blowups, feuds and stunning episodes that would make a full two-term administration look full, and scarred by scandal and acrimony.
There was the bizarre dispute over the size of his inaugural crowds, the departure of national security adviser Michael Flynn, the travel ban, the claim that he was wiretapped by the Obama administration, the airstrike on Syria and the installation of Supreme Court Justice Neil Gorsuch.
The crazy cascade of events continued with his firing of FBI Director James Comey, the arrival of special counsel Robert Mueller, the mushrooming probe of the Trump campaign's possible role in Russia election meddling, Trump's claim he saw MSNBC anchor Mika Brzezinski bleeding from cosmetic surgery, the botched repeal of Obamacare, his equivocation over neo-Nazi marchers, West Wing chaos … and that time the President looked directly into the sun during the eclipse.
There was the once-in-a-generation tax cut, the attacks on socially conscious NFL players, the self-combustion of former chief White House strategist Steve Bannon, the bizarre public inquest into whether the President of the United States was fit for office following revelations from Michael Wolff's stunning book and his incendiary nuclear taunting of "Little Rocket Man" Kim Jong Un.
That's not even close to a comprehensive list.
"Every day, there is another thing. This like reality TV, right? It's not healthy for our country or the world," Ohio's Republican Gov. John Kasich told CNN's Jake Tapper on Friday.
Institutions under assault
Fareed: For Trump, the ends justify the means
If there is one underlying theme of Trump's first year, it is his willingness – whether in his disregard for ethics norms relating to his business empire or his belief that he has the "absolute right" to do what he wants with the Justice Department – to flout every expectation and constraint of his office.
It's a trend evident in his assault on institutions that act as checks on his power, like the intelligence agencies, the judiciary and the press, that will bear the scars after he has left the Oval Office.
"Donald Trump has no regard for rules, he has thumbed his nose at rules his entire life," said David Cay Johnston, a Pulitzer Prize-winning journalist who has known Trump for 30 years and has a new book out on Trump's presidency coming on Tuesday.
"He is a dictator in waiting, he talks as a dictator and he will do whatever he wants," said Johnston, whose book "It's Even Worse Than You Think: What the Trump Administration is Doing to America" concludes that Trump is unique in being the only US president not to pursue policies in the national interest.
"The Trump presidency is about Trump. Period. Full stop," Johnston writes.
If that is true, the political system itself is facing an unprecedented challenge.
Indeed, the President's recent assault on the credibility of the FBI and the Justice Department, interference being run by Capitol Hill Republicans on the Russia probe, combined with attacks on Mueller by pro-Trump media outlets raise profound questions about the system of checks and balances.
At this point, it appears far from certain that should the special counsel find that Trump obstructed justice or colluded with Russia in the election, the GOP-led House and Senate would move against him and consider whether he is guilty of high crimes and misdemeanors. That fact alone means the 2018 midterm election – in which Democrats are targeting big wins – could end up being effectively an impeachment referendum. Trump has vehemently and repeatedly denied any wrongdoing.
An underrated aspect of the President's year is the way he has cowed the Republican Party itself.
He appears to have destroyed the insurgent platform of Bannon after his former political adviser cooperated extensively with Wolff. Republican senators, such as Bob Corker and Jeff Flake who criticized him, have only done so as they choose to end their political careers. The ire of Trump primary voters keeps many other critics quiet. And Paul Ryan's praise for Trump's "exquisite" leadership after the tax law passed last year signals that the House speaker will stay aboard the Trump train as long as his long-wished for conservative program is signed into law.
And while his agency chiefs are implementing that program, critics argue that many – Education Secretary Betsy DeVos or EPA Administrator Scott Pruitt for instance – are either unqualified or are embarked on an ideological project to dismantle government itself.
Trump's authoritarian reflexes meanwhile have been revealed in his demands for his political enemies, including Hillary Clinton to face prosecution and his call just last week for libel laws to be tightened to punish his media critics.
Changing the world
World leaders slam Trump's racist comments
It is not only domestic political structures that are being put under duress by this most abnormal presidency. Trump has initiated a fundamental shift in the nation's global role in the past year.
The President's national security adviser HR McMaster declared last month that under Trump, America had reclaimed its "strategic confidence."
The administration has unveiled a national security strategy aimed at "revisionist powers," such as China and Russia, that targets "rogue" regimes, such as Iran and North Korea and jihadist groups. Yet Trump's actions often appear to run counter to that strategy as he idolizes Chinese leader Xi Jinping and Russian President Vladimir Putin, and his foreign policy choices seem dictated not by global strategy but the desires of his political base.
Again, there have been clear successes.
His administration intensified and delivered on the Obama administration's plans to defeat ISIS in Syria and imposed the most stringent ever sanctions against North Korea.
But as at home, Trump's own actions, wild tweets and "America First" instincts have overshadowed his achievements. He's made the US, for so long a bulwark of global stability, into an agent of disruption and unpredictability. His rhetoric on race and religion threatens to dim the power of America's example.
Many nations, China included, see moves like pulling out of the Trans-Pacific Partnership trade deal, quitting the Paris climate accord and cutting foreign aid as a sign of a US retreat, even if US military might remains unchallenged.
What's next?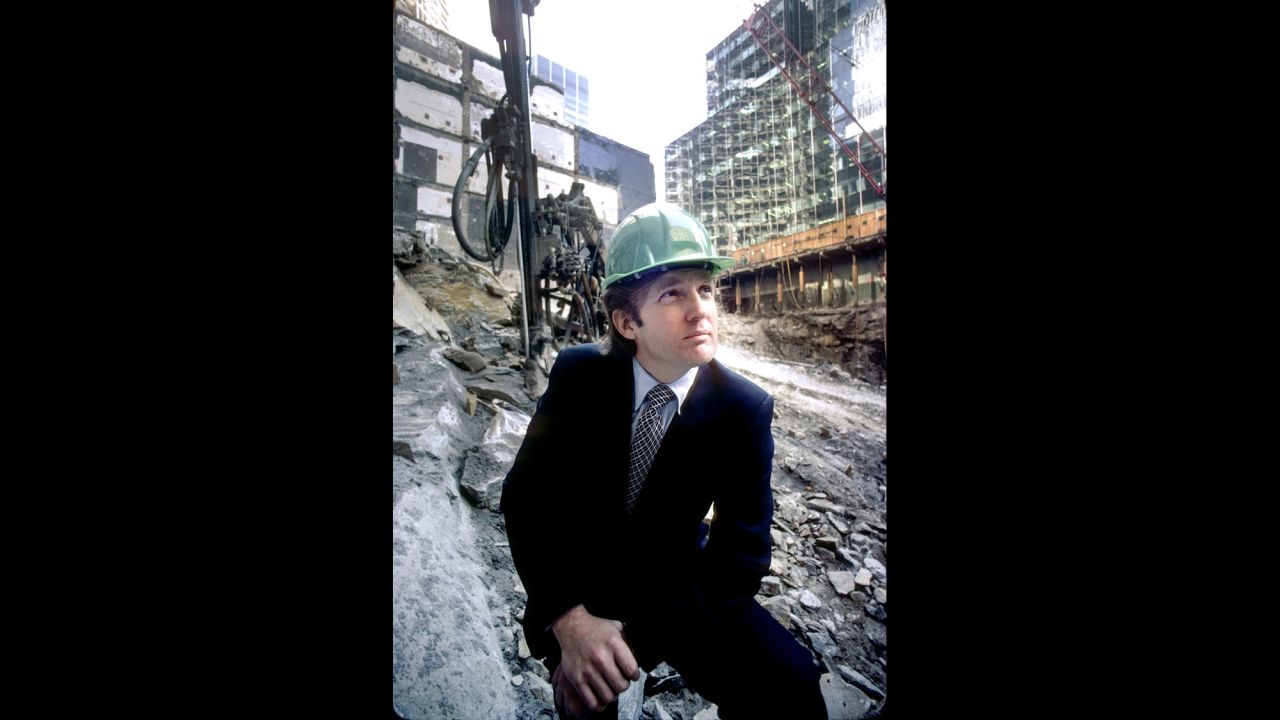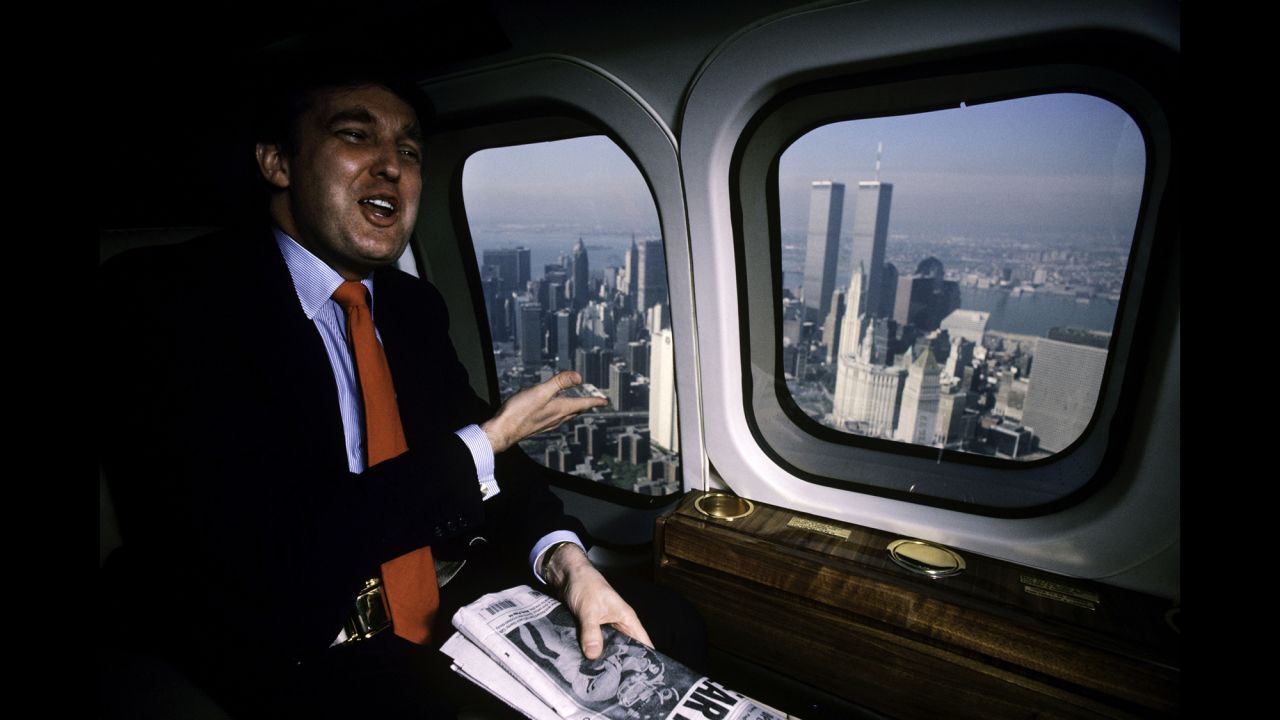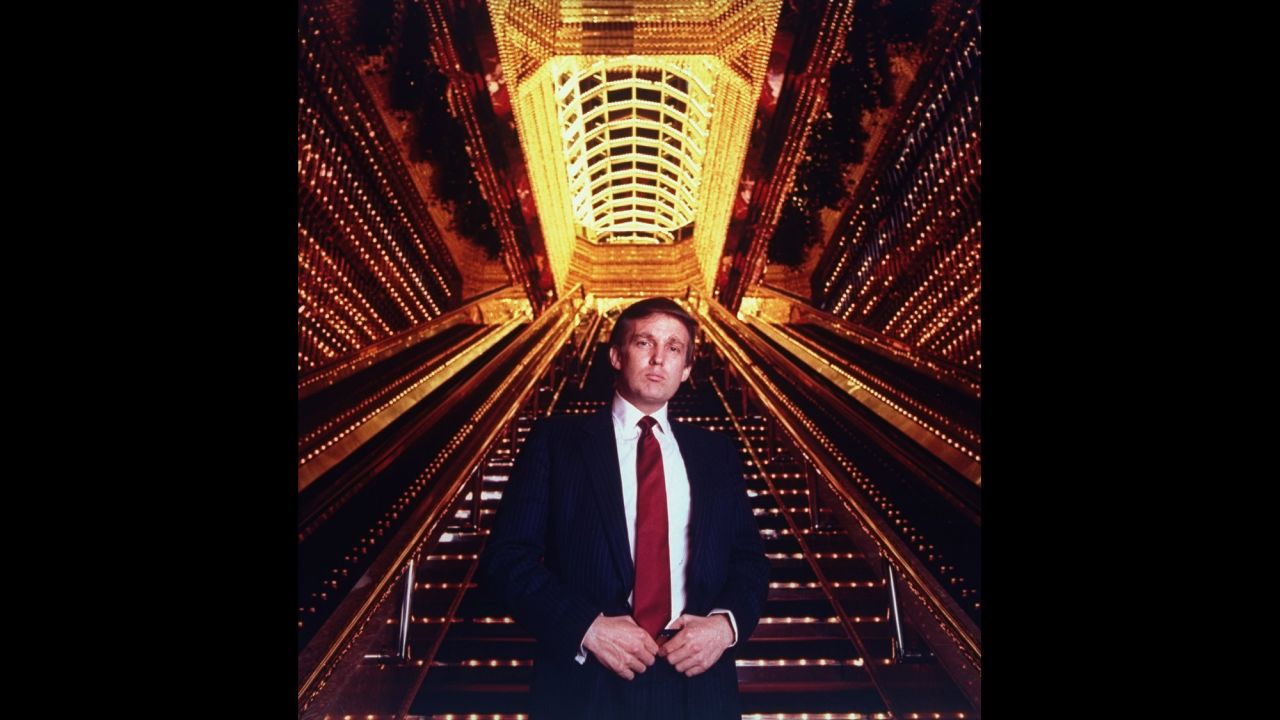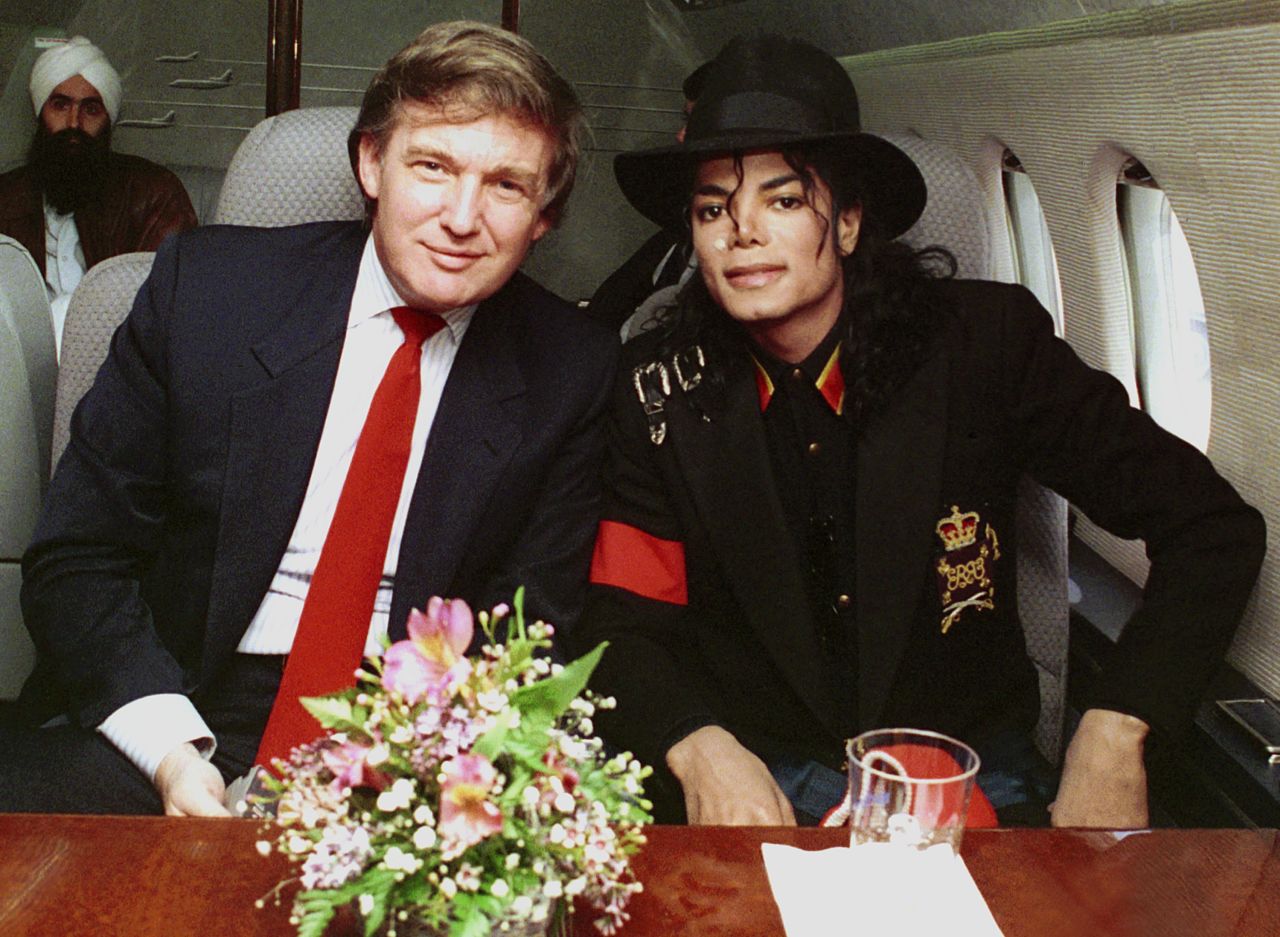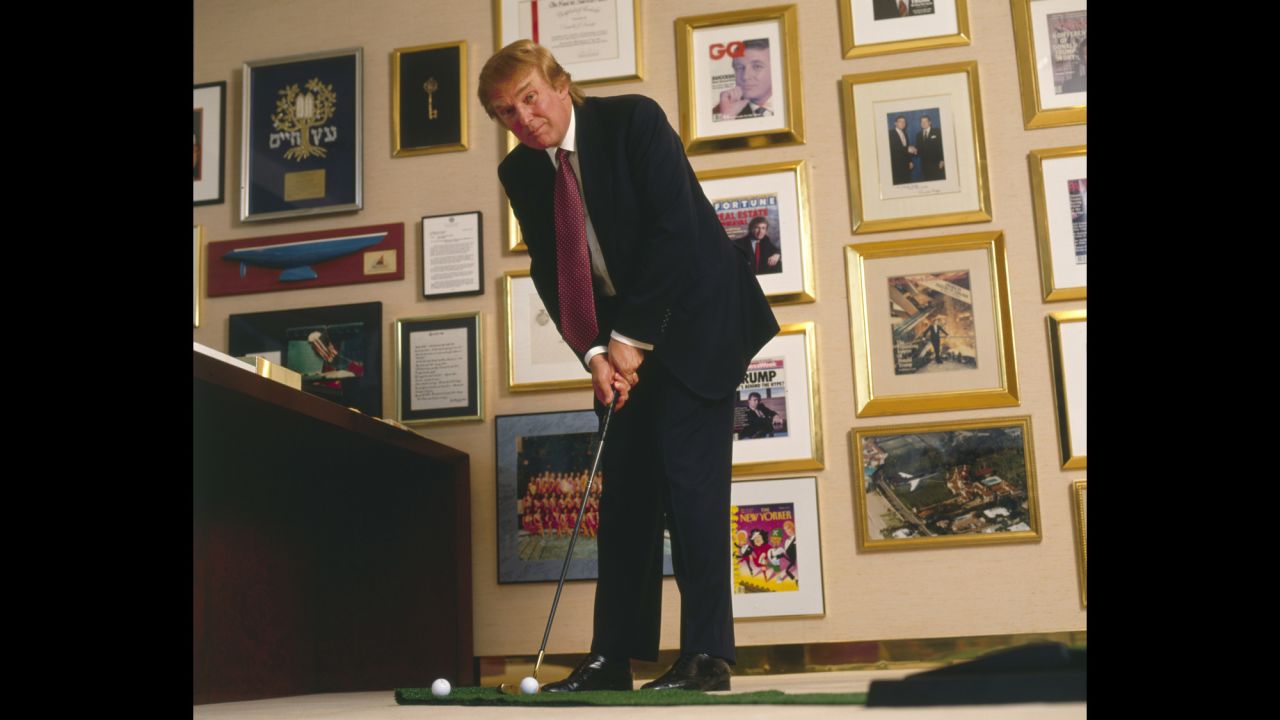 Donald Trump's rise
A fateful question when Trump took office after a riotous outsider campaign was whether the presidency would change him or he would change the presidency.
It's now clear that the responsibilities and power that sobered most of the 43 individual men who held the job before him have not transformed Trump.
His unrestrained approach is the reason people who love him support him even more intensely one year in, but it's also why a majority of the nation fears he's disastrously unsuited to the job and why his immediate predecessors in the President's club, in a highly unusual move, have repudiated him.
Trump remains uncouth, unrestrained and unrepentant. That's why his second year is likely to be even more draining and disruptive than his first.