Editor's Note: Jeffrey H. Jackson is associate professor of history at Rhodes College in Memphis, Tennessee, and author of "Paris Under Water," the story of the 1910 flood in the French capital. The views expressed here are solely his.
Paris is flooding, and it should give us reason to pause and reflect on whether our cities are prepared for the impact of climate change.
This month marks the anniversary of the worst natural disaster in the modern history of Paris. On January 28, 1910, the Seine reached a height of nearly 28 feet, pushing up into the city's streets.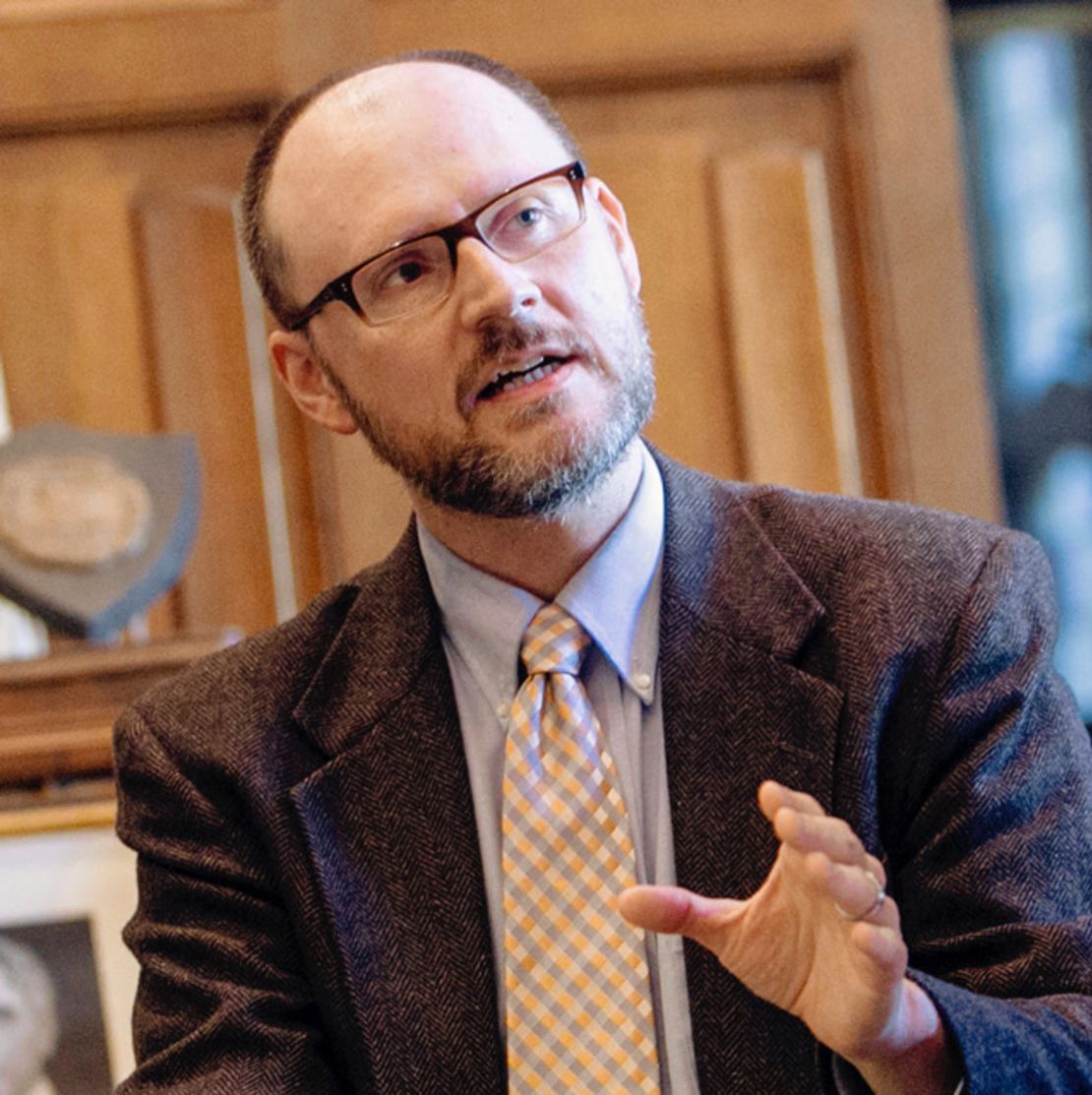 Thousands were displaced from their homes into government and church-run shelters, often narrowly escaping with their lives in boats rowed by French sailors. Neighborhood merchants put wooden tables along the streets to create improvised walkways allowing people to move through the flood zone. Barrels from wine warehouses situated along the riverbank were pushed out into the Seine's channel and crashed into bridge supports downstream.
More than 100 years later, Paris is once again flooding, a kind of wintertime high-water ritual that frequently plagues the city. While it's nothing like that earlier flood, the water is expected to crest at nearly 20 feet, shy of the 1910 record but still bad enough to shut down the subway, close the Eiffel Tower and the Louvre, which sit on the river's banks, stop river traffic and push people from their homes.
As in 1910, Paris will recover, but the routine flooding there should be a lesson to other cities. Forgetting what happened is too dangerous because as cities such as Paris face certain dangers in the future, failing to see what has been possible will deprive them of essential knowledge about how to face future environmental and technical threats.
A century ago, the severity of Paris' flood was the result of conditions created by major urban redevelopment, population growth and new construction. The city's new sewer system, built a few decades earlier, moved water underneath the streets and into homes.
When shocked residents found water in their basements, they pulled the drain plugs hoping to release it into the sewer. Instead, they allowed more water to invade their homes. Water coursed through a subway tunnel still under construction, carrying the Seine into neighborhoods in which no one expected it to go. The choices Paris had made about where to locate infrastructure and how to shape the city's environment unwittingly increased the severity of the flood. The city got in the way of natural processes and made the situation worse.
Throughout the world in our own time, cities are more prone to disasters than ever. Coastal cities see routine flooding where they once saw it only occasionally. In Miami, for instance, the average water height has been slowly increasing, so it takes much less water to flood neighborhoods than in years past. Chronic flooding in towns along the Eastern US shore and in parts of Louisiana's Gulf Coast is causing many communities to consider how they might respond, including relocating.
As weather patterns change in ways we can't predict, inland cities such as Paris may also feel the effects of the shifts in weather patterns. Even though this current flood isn't the result of climate change, it's still a prescient reminder that future related weather incidents could put the city at risk.
Cities will need to think beyond convenience or profit to add resilience to the necessary features of urban development. They should pay close attention to flood zones and how changes in climate and land use can shift where floods happen.
In some cities, such as Annapolis, Maryland, outdated flood maps from the Federal Emergency Management Agency have prompted local authorities to produce their own more accurate estimates of high-risk zones to deal with the increased frequency of "normal" flooding. Last year's flooding of Houston following Hurricane Harvey surprised few urban planners who had been warning for years that the city was growing in ways that added significant risk.
Urban areas should rethink the designation of "100-year" flood zones and the like to account for climate change. And they should consider questions of drainage – how water gets out as well as how it gets in. Urban development usually goes hand in hand with asphalt and other materials that are nonporous so water runs without being absorbed by soil.
Paris proved to be resilient in 1910 because despite the deeply polarized politics, class conflict and religious tensions of the years just before World War I, Parisians rallied together to save one another and their city. Neighbors rescued one another, provided donations and shelter, and helped to make the best of a bad situation. The government action was also relatively quick. Local and national authorities recognized the gravity of the situation and sent people and resources to assist.
Get our free weekly newsletter
Sign up for CNN Opinion's new newsletter.
Today, Paris' current disaster planning uses the 1910 flood as a baseline and a worst-case scenario.
There are large reservoirs upstream on the Seine that can drain water out of the river's channel to help lower the water level. And city officials have a detailed emergency plan in place. In recent years, experts created computer simulations to help understand what might happen if the river reached 1910 levels again.
Paris remembers its own history, and other cities must surely follow suit. We cannot change the Earth's natural processes, but we can choose how we adapt to them.