The Irish cabinet gave the go-ahead for a referendum to relax the country's strict abortion laws on Monday, 35 years after the Catholic-majority country enshrined abortion as a crime in its constitution.
Irish Prime Minister Leo Varadkar said a referendum will be held at the end of May. A statement from the Irish leader added that the exact date of the referendum would be determined following a debate and vote in Parliament, and could extend to early June.
Speaking on Monday night after a lengthy cabinet meeting, Varadkar said he would advocate a "yes" vote to repeal the Eighth Amendment of the Irish Constitution, which gives equal right to life of the mother and the unborn child.
Referring to thousands of Irish women who travel abroad each year to terminate their pregnancies and the thousands of others who take abortion pills without medical supervision, Varadkar said: "We already have abortion – unsafe, unregulated, unlawful. We cannot continue to export our problem and import our solution."
He added that he believed that the "time had come" to allow the public to make a decision and said that he was convinced that the issue of abortion had no place in the Irish Constitution.
"I do not believe that the Constitution is the place for making absolute statements about medical, moral and legal issues. An issue that is not black and white can never be explained in black and white.
"I believe this is a decision about whether we want to continue to stigmatize and criminalize our sisters, our co-workers and our friends. Or whether we are prepared to make a collective act of leadership to show empathy and compassion," he said.
Next steps
The exact language of the referendum has not yet been decided, but the draft bill is expected to include the provision for abortion without restriction up to the 12th week of pregnancy, according to Minister for Health Simon Harris.
Terminations past 12 weeks would be allowed only "in exceptional circumstances" where serious risk to the woman's health or life were found. The proposed legislation would also provide for cases where a fatal fetal abnormality is identified.
Varadkar said that if the referendum passed, only doctors on a specialist register would be able to prescribe a medical abortion, known as the "abortion pill," adding that over-the-counter, "on-demand" access was not up for debate.
Varadkar has called for respectful debate across the spectrum, acknowledging that the decision would be "difficult" for many to make.
Linda Kavanagh, spokeswoman for the Abortion Rights Campaign, told CNN that the organization welcomed the "repeal and enact" proposal and that it would "be keeping a close eye on the wording on the legislation and the referendum to make sure that this is done right."
"We've worked so hard to get to this point and we want a very simple question to the people," she said. "We want them to know what this referendum is about, and it is up to the politicians to explain this act to the layperson."
The anti-abortion rights Pro Life Campaign released a statement calling the government's announcement "as bad as anyone could have envisaged: the removal of legal protection from unborn babies and providing for abortion on demand."
The group's spokesperson Ruth Cullen called the referendum "a very sad and serious moment for our country."
Evolving views
Varadkar said over the weekend he would campaign for abortion laws to be liberalized, in his first public comments on his personal position on the vote. His position on the polarizing debate has varied during his political tenure. In 2010, he reportedly said he would not support legalizing abortion; in 2014, as Health Minister, he said he was "pro-life" but that women's lives were at risk under current legislation. On Monday evening, Varadkar said that his views had "evolved over time," adding, "life experience does that."
A government spokeswoman told CNN that Varadkar's stance was personal and did not necessarily reflect the government's position.
Varadkar, who came to power last June, pledged to hold the referendum following the non-binding recommendations of a Citizens' Assembly. The group heard harrowing testimony from scores of Irish women and received more than 13,000 individual submissions.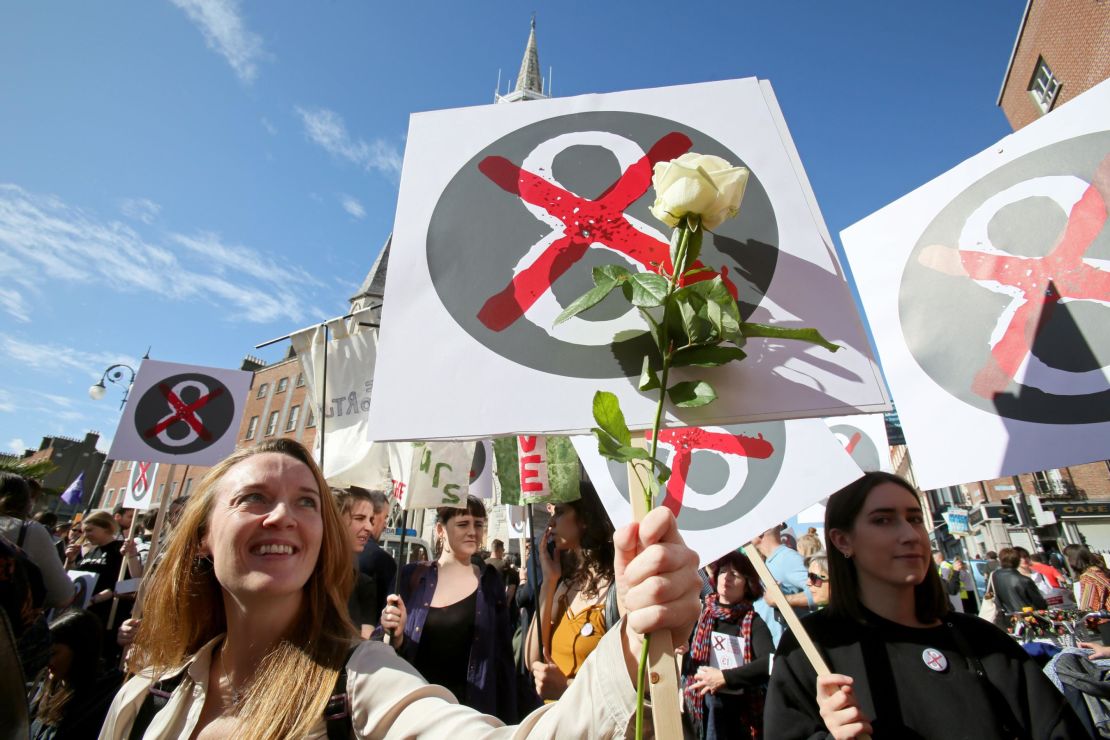 Ireland has some of the strictest abortion laws in the developed world. It is among just 50 countries that allow terminations only when a woman's life is at risk, according to the Pew Research Center. Incest or rape do not provide legal grounds for abortion in Ireland.
Six other countries ban abortion under all circumstances.
The country's current abortion laws stem from the Eighth Amendment, which voters approved in 1983.
Abortion was not legal before that, but the laws were ambiguous and ignited debate in the 1970s and 80s, as religious leaders led a campaign to clamp down on the liberalization of Irish society.
Related report: Irish girl seeking abortion sent to psychiatric clinic instead
Majority want change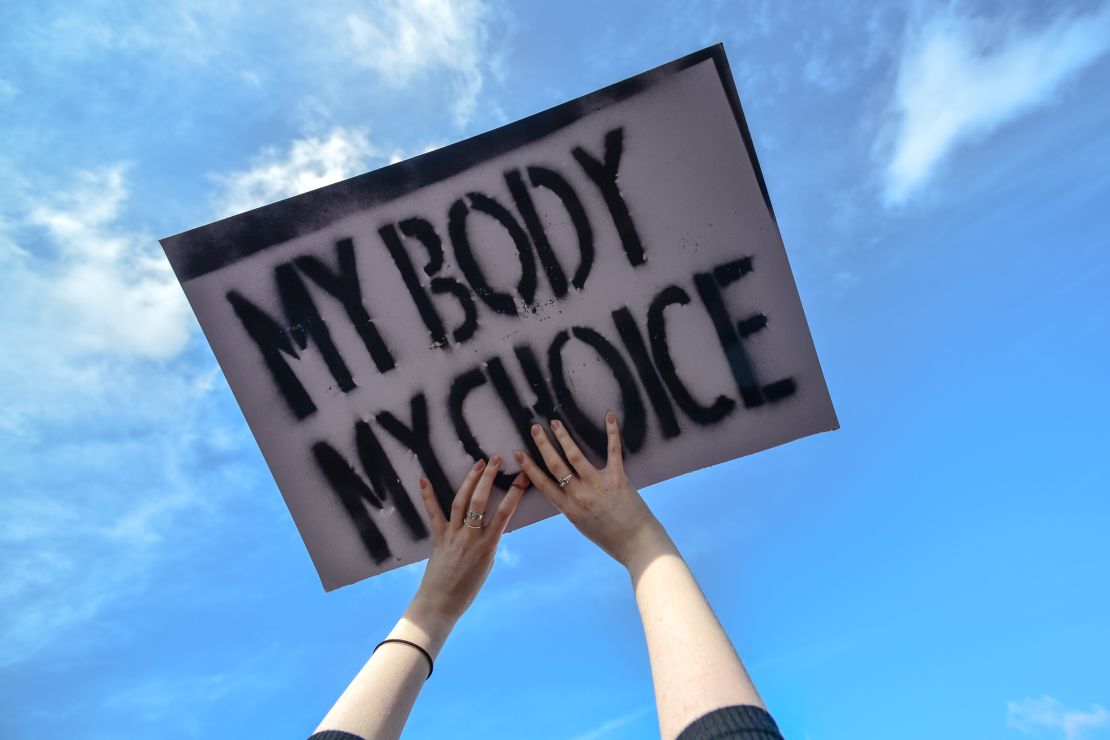 According to a recent Irish Times poll, 56% of Irish voters support changes to the Eighth Amendment. It also showed that 113 Irish members of Parliament and senators – a majority – support the repeal of the amendment, while 52 do not. The other 52 were undecided or chose not to say.
Calls to repeal the Eighth Amendment have been steadily growing for years. In March, thousands of activists brought Dublin to a halt during the Strike 4 Repeal rally.
In September, some 40,000 people rallied for changes to the Eighth Amendment during the 6th annual "March for Choice," according to organizers.
Irish MPs, nonetheless, have traded barbs in Parliament over the issue, and anti-abortion groups have vowed to fiercely protect the Eighth Amendment.
Ireland's Union of Students had called on the government to hold the vote in May, saying any later date would potentially "create barriers" and cause a drop in the youth vote, due to exam schedules and summer holidays.
"Millions of our young people have not had the opportunity to vote on this issue, and arguably it affects our future generations more than any others," it said in a statement.
Nada Bashir contributed to this report.