Story highlights
Female jockeys just as good as men, says study
Findings based on results over 14-year period
Figures take into account quality of horses ridden
Female jockeys are just as good as the men when it comes to riding racehorses, according to a new in-depth UK study.
The research found that once the quality of horses had been taken into account, the performance of male and female jockeys was no different.
However, when it comes to which jockey gets which ride the sport remains a male dominated profession.
The study, conducted as part of the Thoroughbred Horseracing Industries MBA at the University of Liverpool, showed that only 11.3% of professional jockey licences are held by women, with only 5.2% (Flat 6.5%; Jump 2.9%) of available rides taken by female jockeys.
"This study strongly indicates that female jockeys are every bit as good as their male counterparts," said the author of the study Vanessa Cashmore.
"I hope it helps to provide more opportunities for female jockeys, and also encourages more women to further their careers as race riders,"
READ: Gun Runner scoops $7M in world's richest horse race
Skijoring: One of the wildest sports around
01:16
- Source: Ski Joring America
The research analyzed 128,488 races and 1,255,286 individual rides over a 14-year period.
In 2016, 24% of the 778 individuals holding a jockey licence – including professional and amateur jockeys – were female, a figure which has remained constant for the past 10 years.
Women accounted for just 1.1% of rides in Class 1 Flat races over the study period.
As of June 2017, 51% of stable staff in horse racing was female, up from 42% since 2010, says the study.
READ: The horse races you need to know about in 2018
A look at South Africa's horse racing industry
'Tired argument'
The British Horseracing Authority (BHA) says it is working to address the disparity between male and female opportunities in the sport.
"This study provides further evidence towards something that many in the industry have felt for some time – that there is no reason why female jockeys should not be considered as good as their male counterparts," said BHA chief executive Nick Rust.
"We are proud that British racing is one of the few sports where men and women can compete on equal terms. However, if female jockeys are not being given the same opportunities as the men, then this cannot be considered as equality."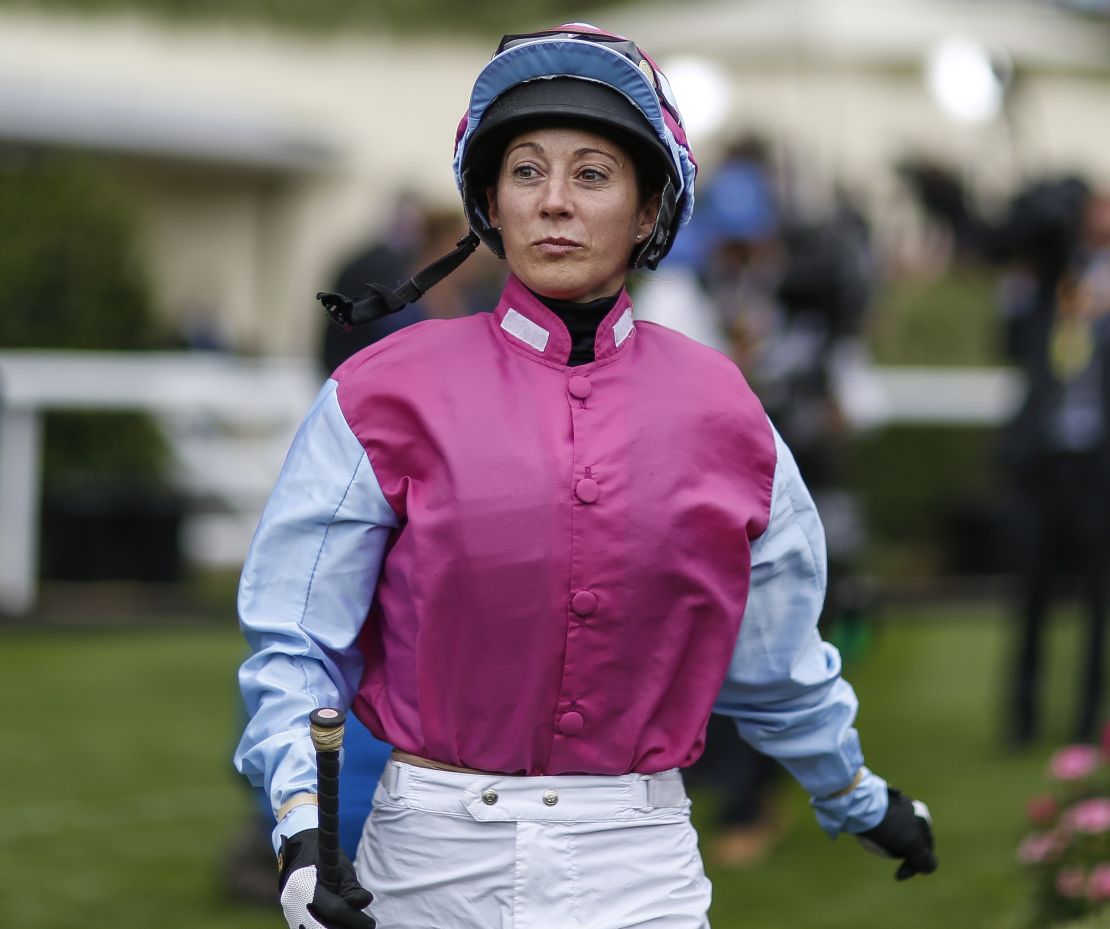 The BHA's recently launched Diversity in Racing Steering Group is at the forefront of the work being done on equality.
One area it will look at is the impact of France Galop's initiative to give female jockeys a weight allowance in certain races.
"The research takes us one step closer to putting the tired argument about strength and capability on the scrap heap and focus on changing perception, on changing attitudes and most importantly driving behavioural change," said Susannah Gill, spokesperson for the Diversity in Racing Steering Group.
Life after winning the 'race that stops a nation'
Only three female jockeys have ridden in the Epsom Derby, British Flat racing's showpiece event, with none winning.
In 2015, Michelle Payne became the first female jockey to win the historic Melbourne Cup in Australia.
Visit CNN.com/horseracing for more news, features and videos
Gemma Tutty, jockey and rider of almost 50 winners from over 600 career rides, said: "This study confirms what we already knew and have been saying all along, that female jockeys can be just as good as male jockeys.
"I hope this study helps to persuade more owners and trainers to give female jockeys a chance in the saddle, especially in the bigger races."