In September, Kenya was praised by many after its Supreme Court – citing irregularities – nullified the election of the country's sitting president. But nearly six months on it appears this applause from observers was premature.
As the Court ordered a fresh election for October, President Uhuru Kenyatta, bitterly disappointed by the judges' decision, declared with grace, "I don't agree with the decision, but I respect it." It was seen as an example of how Kenya's rule of law actually held sway.
But last year also produced a heavy body count (92 people died during the protracted election period and an election official was found murdered), the deputy Supreme Court judge's driver was shot at and injured, and several Supreme Court judges did not turn up to a hearing on postponement of the October polls.
Now, in a new year and with President Kenyatta firmly installed in office for his final term, the same observers – both at home and abroad – are alarmed by recent media censorship in the country.
As threats go, it wasn't very subtle.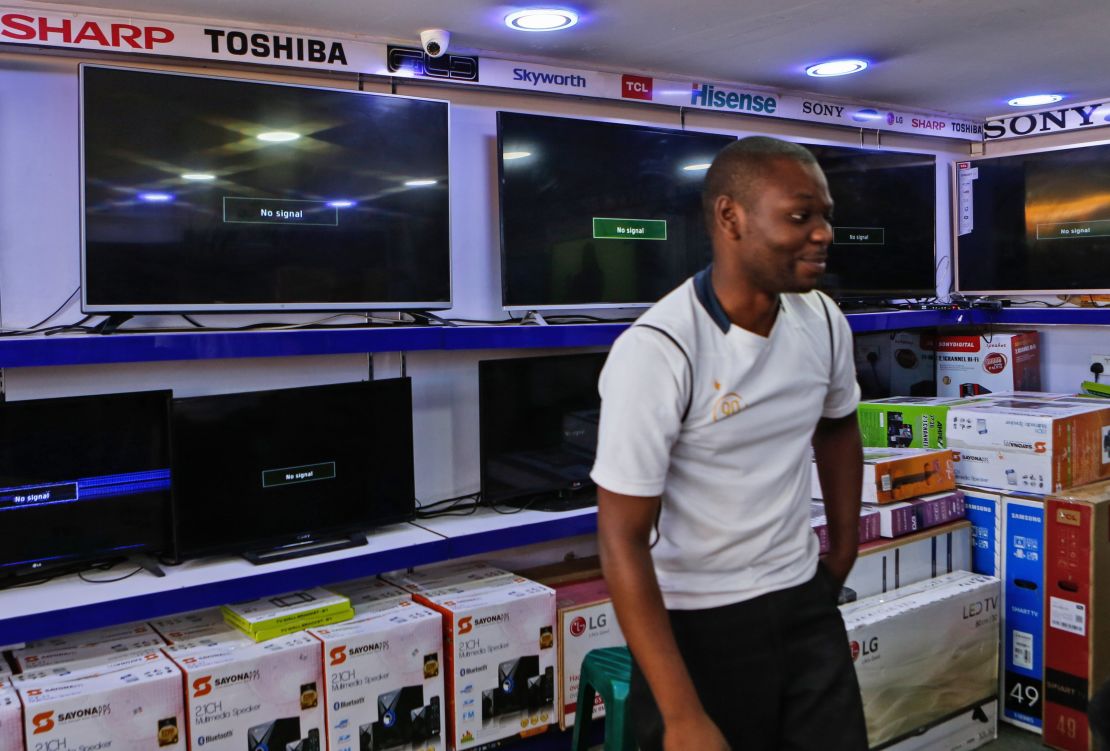 "The government was and is aware of the role of some elements in the media fraternity who participated in furtherance of this illegal act," Interior Minister Fred Matiang'i said at the time. "Their complicity would have led to thousands of deaths of innocent Kenyans."
Broadcasters went into hiding, fearing arrest, or confined themselves to their offices as plainclothes policemen circled their headquarters.
Nerves over Odinga's symbolic protest had been frayed enough in government for a warning to be issued to local broadcasters the day before not to cover the event.
Larry Madowo was one of those journalists. "The Kenyan government's argument that the media covering the swearing-in was abetting an illegality flies in the face of reason," he told CNN. "We cover news, we cover history. Whether it is uncomfortable, whether it's unpopular with the government of the day or not there is no way we were going to have this mock swearing-in take place and not cover it."
And while local TV stations received the brunt of the government's ire, Nairobi is also home to the world's major news agencies and TV networks. They all covered this new chapter in Kenya's political drama.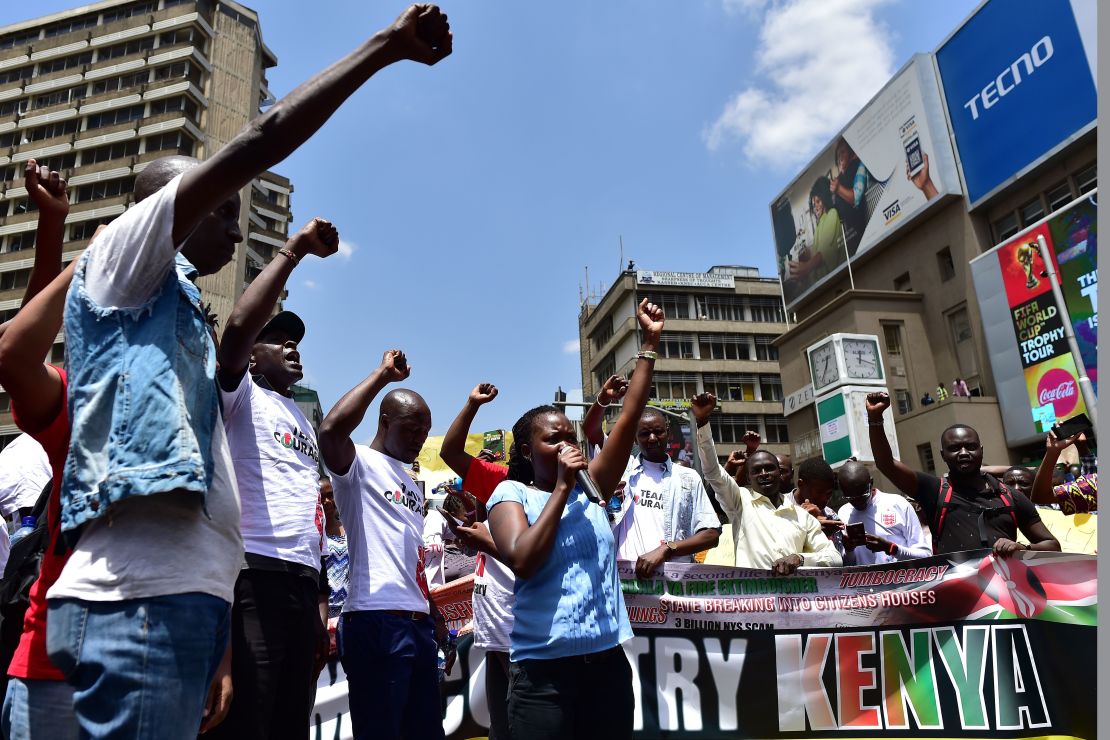 When private citizen Okiya Omtatah took the government to the high court over the shutdown, the court demanded the stations be put back on air, pending a hearing on February 14.
Only two major broadcasters – NTV and KTN – are partially back on air almost a week after their signals were shut down by the government. The free-to-watch channels which were shut down are still not back on air.
Furthermore, the opposition claims their MPs and prominent voices are being arrested and held "incommunicado." The Kenyan government has so far declined to comment about the TV station shutdown despite numerous requests from CNN.
Nairobi's streets are also once again filling up with the choking whiff of teargas, as rights activists protest Kenyatta's overreaction to a ceremony that ought to have been simply ignored.
Instead, the world is talking about a regression of rights and press freedoms in Kenya.