Fourth-grader Jerome Robinson was the bane of his young teacher's career.
"At certain points, his behavior got so bad," Chelsea Haley said, "I thought, 'I can't do this anymore. I can't be a teacher.'"
Haley joined Teach for America to make a difference in a low-income school. She did not expect to encounter a tough boy like Jerome. She definitely did not plan on adopting him and his little brother.
"I never thought I'd be a single mom at age 24, especially of two boys, one of which was my 12-year-old student. And the other one who was only a year-and-a-half."
Teacher and student form unlikely bond
Haley had been chairwoman of the College Republicans at the University of Georgia. While interning on Capitol Hill, she sat in on meetings about education policy and joined Teach For America upon graduation. That's how she ended up at an elementary school in Baton Rouge, Louisiana, struggling to control Jerome Robinson and, somehow, gaining his trust.
Other teachers would send the boy to Haley's classroom, where she made him get his work done. "I got a lot of thankful emails and knocks on my door," she said.
Jerome lived with his birth mother at the time. "It was really hard on her after she lost her husband," Haley said. A little sister also passed away. "It was just a combination of tragedy coupled with the other social situations you face when you live in poverty."
The boy, and his newborn brother Jace, moved around a lot. "They spent a lot of time living with their grandparents."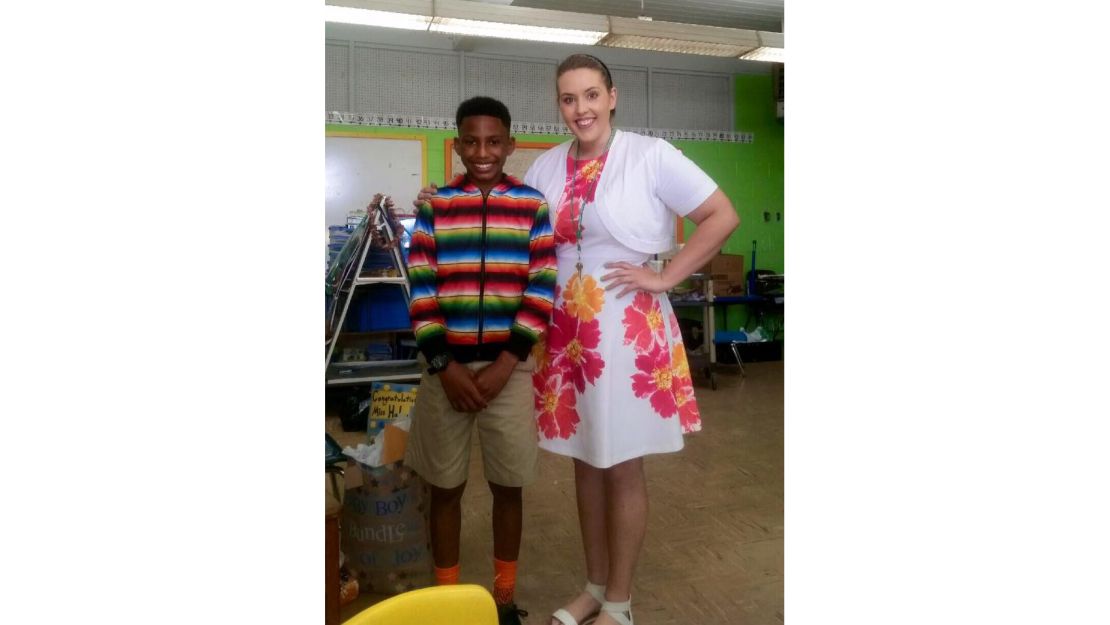 Birth mother makes bold request
By 2015, Haley was finishing her two-year Teach For America obligation, but she felt something pulling her back as though her work wasn't quite done.
The school principal suggested Haley stick around "for Jerome." She did, signing on for a third year as a special education teacher.
One night that October, Haley felt as though God came to her in a dream, telling her she was destined to be Jerome's mother. She laughed out loud, thinking the idea was preposterous, and went back to sleep. But the next day at school, the teacher was overcome with a profound, peaceful feeling while Jerome sat alone with her taking a test.
"He just asked me if he could live with me," Haley recalled. "I told him I had been feeling the same thing."
The next day, Haley went to dinner with Jerome, Jace and their mother.
Haley explained she was finishing her third year at the school, and planned to return to Georgia. "You can go back," the boys' mother told Haley. "But I want you to take Jerome and Jace with you."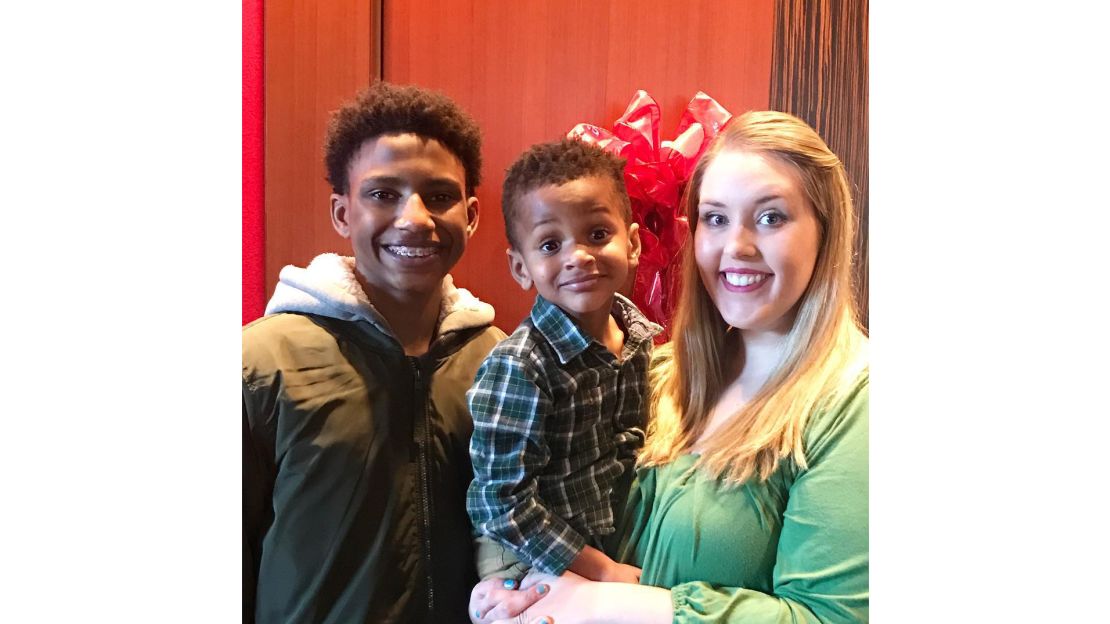 Forming a new family
Haley filed papers for permanent custody of Jerome in December 2015. Later she filed papers to adopt Jace as well.
"You have to be 12 years older than somebody to obtain custody of them, and I am 12 years and three months older than him."
Haley pulled money out of her retirement plan for a down payment on a house where her two boys could have a stable life.
She's now a 26-year-old middle school teacher in Marietta, Georgia, a suburb of Atlanta.
Jerome "has not gotten any suspensions or anything, which is a huge improvement from life in Louisiana," Haley said. "He used to fail all of his classes and just didn't care. Now he has made honor roll both quarters of his eighth-grade year so far."
The boys are thriving. So is Chelsea Haley – as a teacher and as a mother.
"I always knew I wanted to be a mom and I wouldn't trade this for anything," Haley said.
CNN's Eva Wohiren contributed to this report.