Nineteen people were killed when a double-decker bus crashed Saturday in the Tai Po area of Hong Kong, according to Hong Kong police.
The accident left at 65 people injured, police said Sunday.
Images from the scene showed the passenger bus lying on its side. The top of the bus appeared to have been torn off, local media reported.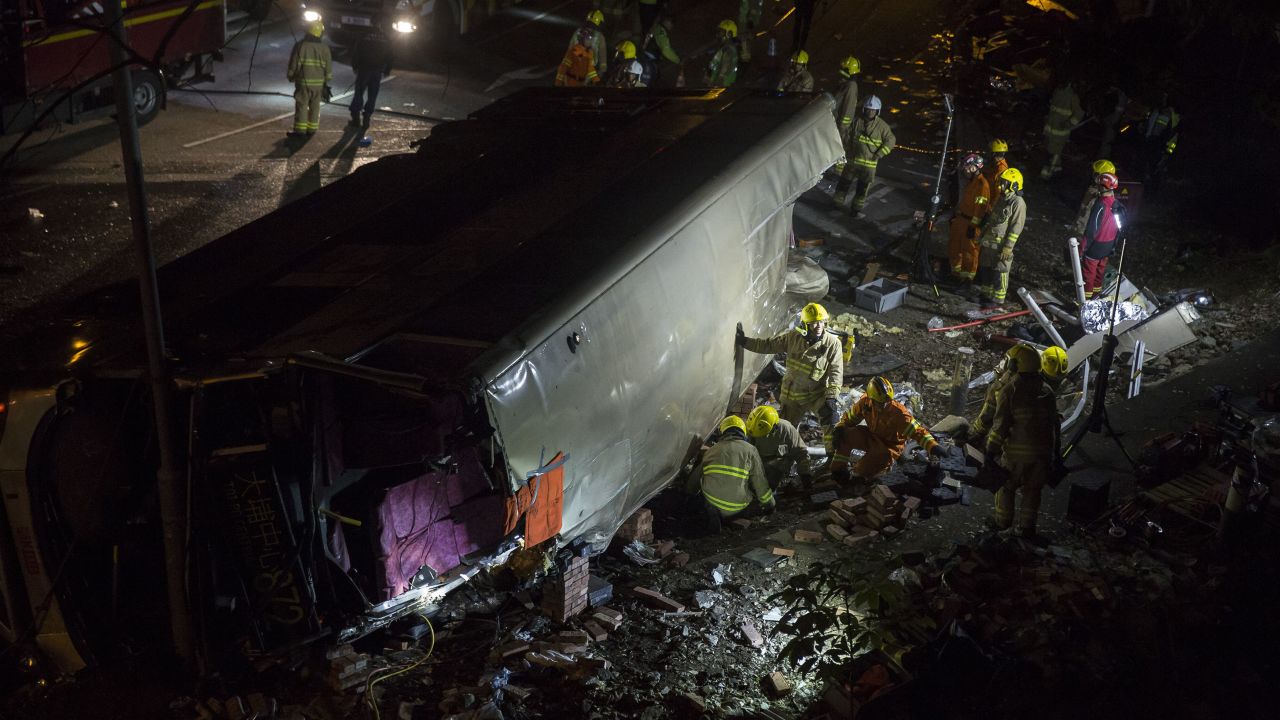 Police said Sunday the driver of the bus, a 30-year-old man, was arrested on dangerous driving charges and was being detained as the investigation continues.
Hong Kong's double-decker buses can accommodate around 140 seated and standing passengers, depending upon the model.
Tai Po is in Hong Kong's New Territories on the mainland.
The bus crash happened near a large horse racecourse where special arrangements had been made due to expected heavy traffic.
CNN's Hilary Whiteman contributed to this report.