Nearly three months after his death, Charles Manson's body is still on ice in Kern County, California, as at least four people fight to claim his body.
Two relatives, and two other men who insist they have the only valid Manson will, have been waging legal battles in two California counties for the right to the notorious cult leader's body and estate.
Caught in the middle is the Kern County Coroner's Office, which has been storing the body since Manson died on November 19 at age 83. Manson spent 46 years in prison for his involvement with the brutal murders of seven people in August 1969, a killing spree that terrified the nation during the turbulent '60s.
Here's a look at the people vying for Manson's body, why it's been such a lengthy process to decide who gets it, and what could happen next.
The grandson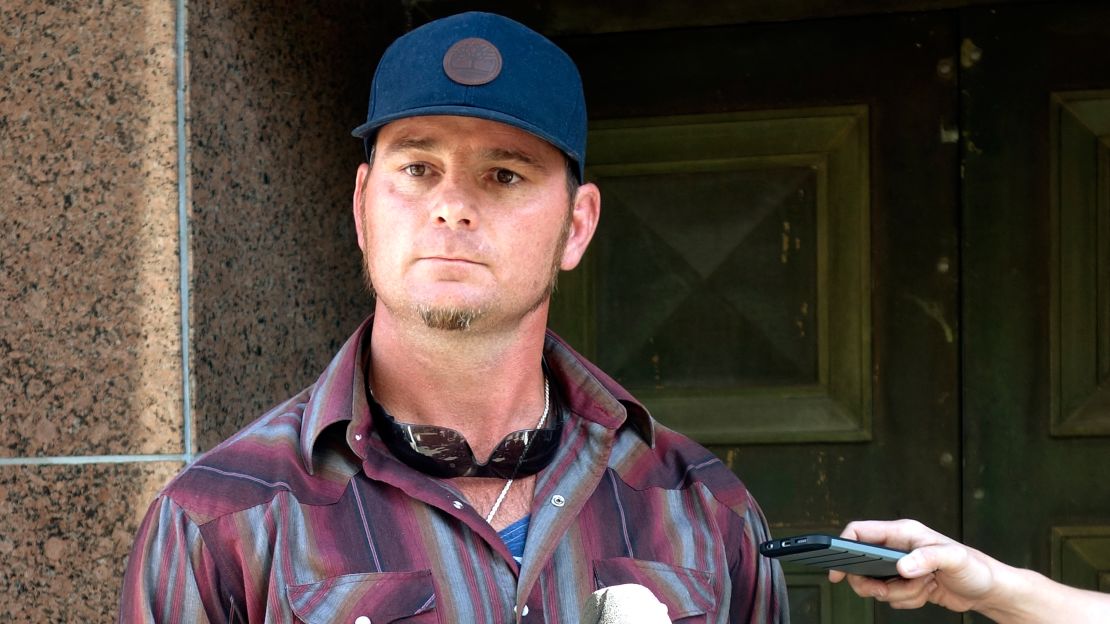 Jason Freeman, who says he is Manson's grandson, was the first to file in Los Angeles Probate Court to claim Manson's body and estate. He filed birth certificates and death certificates to prove they're related.
According to the petition, Charles Manson was married to Freeman's grandmother, Rosalie Willis, in 1955. The couple had a son, Charles Manson Jr., and divorced two years after he was born.
Freeman says he was 11 years old when he first learned of his infamous lineage, and that his grandmother never talked to him about his grandfather.
By that time, his father had long ago left and changed his name to Charles Jay White. Freeman says his father was haunted by his background, and that it led him to substance abuse problems. In 1993, White pulled off a highway in Colorado and shot himself in the head. Freeman is now working on a documentary about his father.
If he's the one who gets Manson's body, Freeman says he would have his grandfather cremated and spread the ashes in a small family ceremony.
Freeman lives in Florida, but traveled to California for several court dates. He was accompanied by a man he called his "spiritual adviser," and Freeman says if there is any money, he would donate it.
Freeman says in Manson's final years the two had a relationship. But, unlike others who knew Manson, he released no photographs or recordings.
"If a grandson can't say he loves his grandfather, the world's pretty messed up," Freeman, fighting back tears, told reporters after one hearing. "I love my grandfather. Everyone makes mistakes. I'm not talking about the mistakes he's made. I'm not making a judgment, I don't want anyone to judge me."
The son
Less than 12 hours before a Los Angeles probate judge was expected to rule on whether his court was even the one to decide the fate of Manson's body, a new twist emerged: Michael Brunner, whose mother, Mary Brunner was one of the first Manson followers, filed a claim.
Brunner maintains he is Manson's only surviving son.
He might have the best claim to Manson and his estate. Brunner's attorney filed a petition that includes a birth certificate for Michael Manson, born to Mary Brunner and Charles Manson, on April 15, 1968 – just over a year before the murder spree.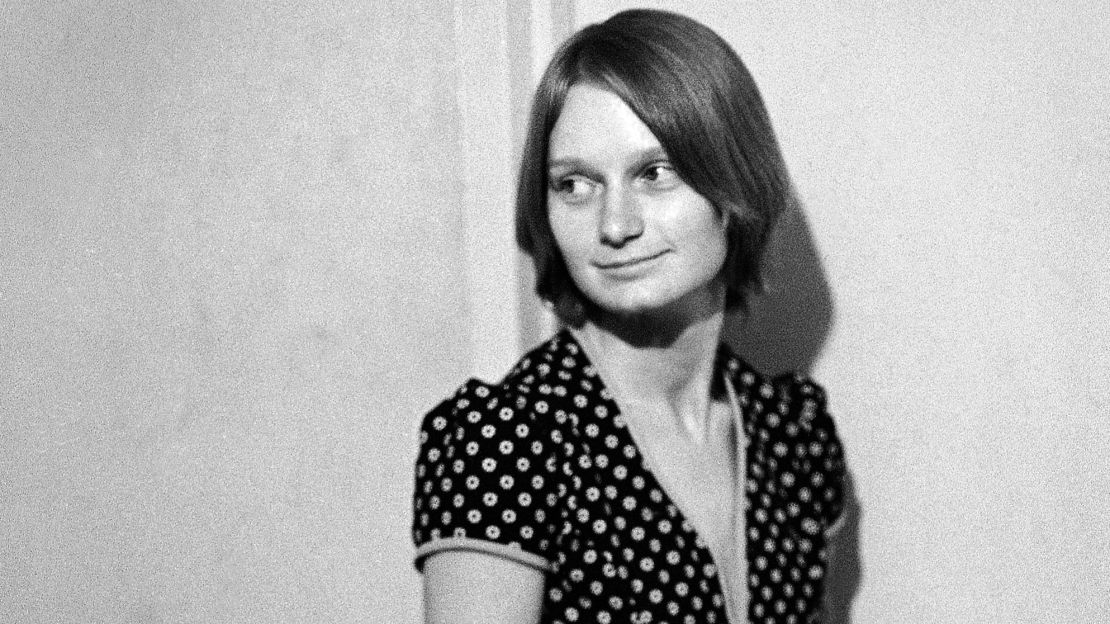 Mary Brunner was arrested for credit card fraud before the murders, and was in jail during the Manson family killing spree. She was later found guilty of armed robbery, served time in prison and was paroled in 1977.
A baptismal certificate from a church in Eau Claire, Wisconsin, where Brunner's maternal grandparents were raising him, lists Michael Sunstone Manson as the child of Manson and Mary Brunner.
That baptismal ceremony took place in October 1969, just two months after Manson was arrested.
Brunner wants "to cremate the remains and scatter the ashes in a dignified and private manner." According to the court filing, Brunner is concerned that others who are "unrelated memorabilia collectors … may seek profit from, exploit or sensationalize decedent's remains."
Brunner declined CNN's request for an interview. His mother, who would be 77 years old, has also remained out of the public eye since her release.
The memorabilia collector and unproven son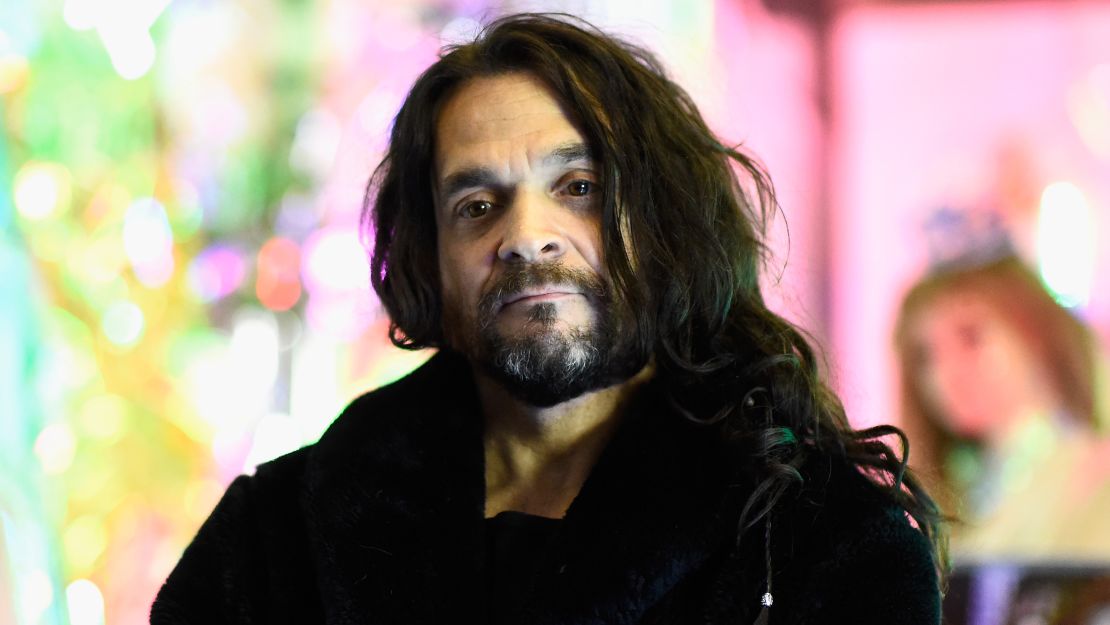 Soon after Manson's death, the Kern County Coroner received two conflicting Manson wills. The first one appoints Benjamin Gurecki as executor. Gurecki lives in Illinois and says he'd been a friend of Manson's for at least 20 years. The will is dated January 11, 2017 – nine months before Manson's death. It lists a Los Angeles man, Matthew Robert Lentz, as Manson's son and only heir. Gurecki runs a website that has offered Manson memorabilia for sale. He told CNN he was frustrated by the delay in sorting out the claims to Manson's estate, and by the ensuing media coverage.
Lentz, also known as Matthew Roberts, had long wondered if he was Charles Manson's son. Roberts told CNN in a 2012 interview that he'd been adopted as an infant, but tracked down his birth mother. She had some startling news: His father was Charles Manson. Roberts says she told him Manson was one of four men she'd met at an orgy in San Francisco in 1967. Roberts says he reached out to Manson, who confirmed many details. However, when CNN ran a DNA test on both Roberts and Freeman, there was no match. At the time, Roberts seemed stunned. CNN unsuccessfully tried to contact Roberts for this story.
Although the coroner received the Gurecki will, it has not yet been formally filed in court. And time is running out. In addition, it is signed by only one witness. California demands the signatures of two witnesses.
The friend and memorabilia collector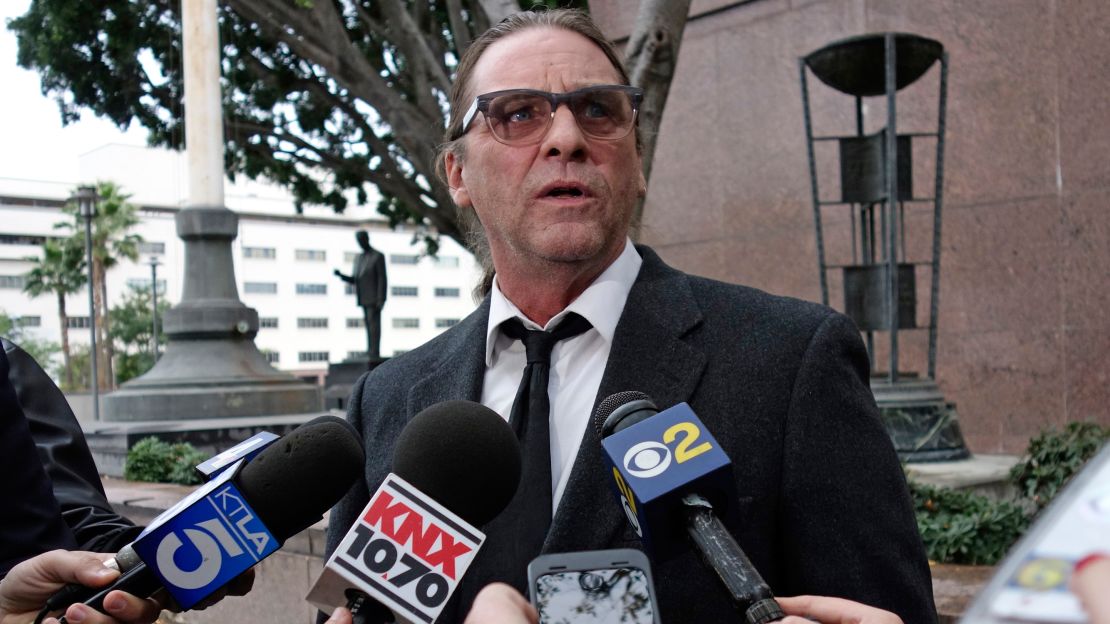 A rival will was filed by Michael Channels, a one-time memorabilia dealer who says he struck up a friendship with Manson about 30 years ago because he wanted to "meet the devil." Until recently, Channels had a YouTube page with audio recordings that he says are of conversations with Manson in prison.
Channels, who lives in Southern California, says he received the document shortly after it was written on February 14, 2002. In it, Manson leaves his remains and his estate to Channels. "I have disinherited both known sons and any unknown children in the present and in the future." A handwritten note on the second page reads, "I am not in the best spot to rest in peace." The bottom is signed by two witnesses, Roger Dale Smith, (who was incarcerated with Manson and is now dead) and Michael Channels. Although it has two witness signatures, California law states that a person cannot be a witness if they have a stake in the outcome. In addition, the Channels signature is dated four days before it was reportedly typed.
Channels gave CNN a copy of this will. He says he filed it away and "pretty much" forgot about it until Manson's death.
At the first court hearing, Channels spoke on his own behalf – and badly. The probate judge just about begged him to get an attorney. Channels replied that he'd called 50 attorneys, and "half hung up and half laughed at me." By the second hearing, Channels was represented by three attorneys.
Manson remains and possessions
Charles Manson: The infamous inmate
There are actually two cases to be decided – one focused on Manson's remains and the other about Manson's estate. Both started together in a Los Angeles probate court. But a person's body isn't an issue for a probate court, but for civil court. Since Manson died in a hospital in Kern County, not Los Angeles, the case involving his body is now being heard two hours north of LA. But for Manson's possessions, the decision must be made in the last place a person "domiciled," meaning a place where you chose to live – not a place where you're locked up and have no choice. Manson's last home was Spahn Ranch in Los Angeles, so probate matters stay in Los Angeles.
Although there are probably a few Manson possessions, there are also the rights to Manson's image and royalties to some songs that need to be considered. Lawyers for both the son and grandson are concerned that those might be exploited for money. They're also concerned about any photographs of the body being sold.
What's next
The next court date is March 7 in Kern County, when a decision about Manson's body could be made. Two days later, a Los Angeles probate judge will consider the issue of the estate.
It appears that all three claimants who have filed in court would want to cremate the body. Lawyers for Michael Brunner and Jason Freeman are discussing the possibility of working together. However, an attorney for Michael Channels says at this point, he is not interested in an agreement and is now poring over documents and tapes to see what Manson told him.
While waiting outside the Los Angeles courtroom, Jason Freeman recognized Michael Channels and extended his hand in welcome. Channels briefly slowed his walk, but when Freeman explained who he was, Channels picked up his pace and disappeared down the hall.
The Kern County Coroner may be the most anxious to have a decision. A lawyer for the coroner says that the county is overwhelmed by the opioid and methamphetamine crisis and says the Manson case is consuming valuable resources. But the wheels of justice are grinding slowly.
At a recent court hearing a frustrated Jason Freeman interrupted the judge. "My grandfather has been on ice over 60 days," he said. And that was in January.
CORRECTION: This story has been updated to describe correctly Mary Brunner's criminal history.