Victor Santos used to be just like many of the children in Sao Paulo's biggest favela.
He would work after school, washing cars and packing groceries. Rarely would the 13-year-old make eye contact with the elite whose vehicles he would polish and clean. Shoulders slumped, he felt like a beggar.
Like most teenagers in his country, the Brazilian had wanted to be a professional footballer. He played every day, attended soccer schools, but as the years went by his ambitions of achieving fame and fortune on the pitch became an impossible dream.
At 15, he gave up on education, gave up on football, and washing cars near the city's university became his trade. He had to work. As the third oldest of seven children, the family needed money to survive.
Enter Leandro Ribela, a two-time winter Olympian who wanted to change lives.
In 2012, the former cross-country skier began a social project called Ski na Rua [Skiing on the Street] teaching children from the favelas in his native Sao Paolo to ski.
His aim was not to create Olympians, but to give underprivileged children new experiences, to combine roller skiing with education. He yearned for a more egalitarian world. He wanted to give children hope.
Five years later, on a frigid February day in Peyongchang, Santos, now 20, is snugly dressed in his country's colors with Ribela besides him.
On Friday, February 16, the boy who used to wash cars for a living will make his Olympic debut, representing Brazil in cross-country skiing in the men's 15-kilometer free.
Santos is still in awe of his surroundings. Sometimes he will stare at the athletes he is more accustomed to watching on television as they walk by in the Olympic village.
"I try not to ask to take a picture, I try not to disturb them because I know they are focused," says Santos in Portuguese.
"But being here with them makes them seem more real. They look so big on TV, and although they are really strong, they are normal people as well - but then when I see them ski it's like they are on TV again!"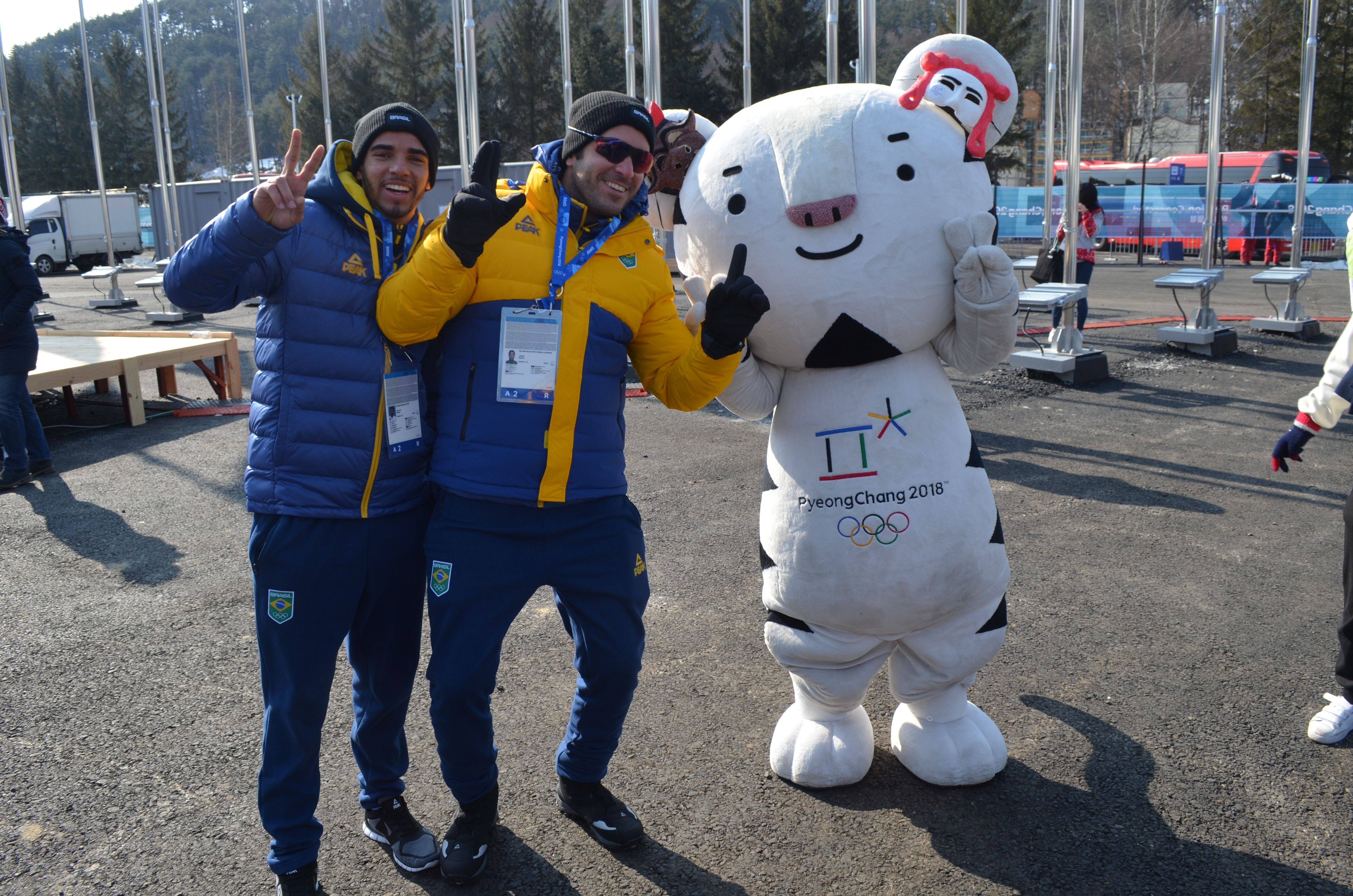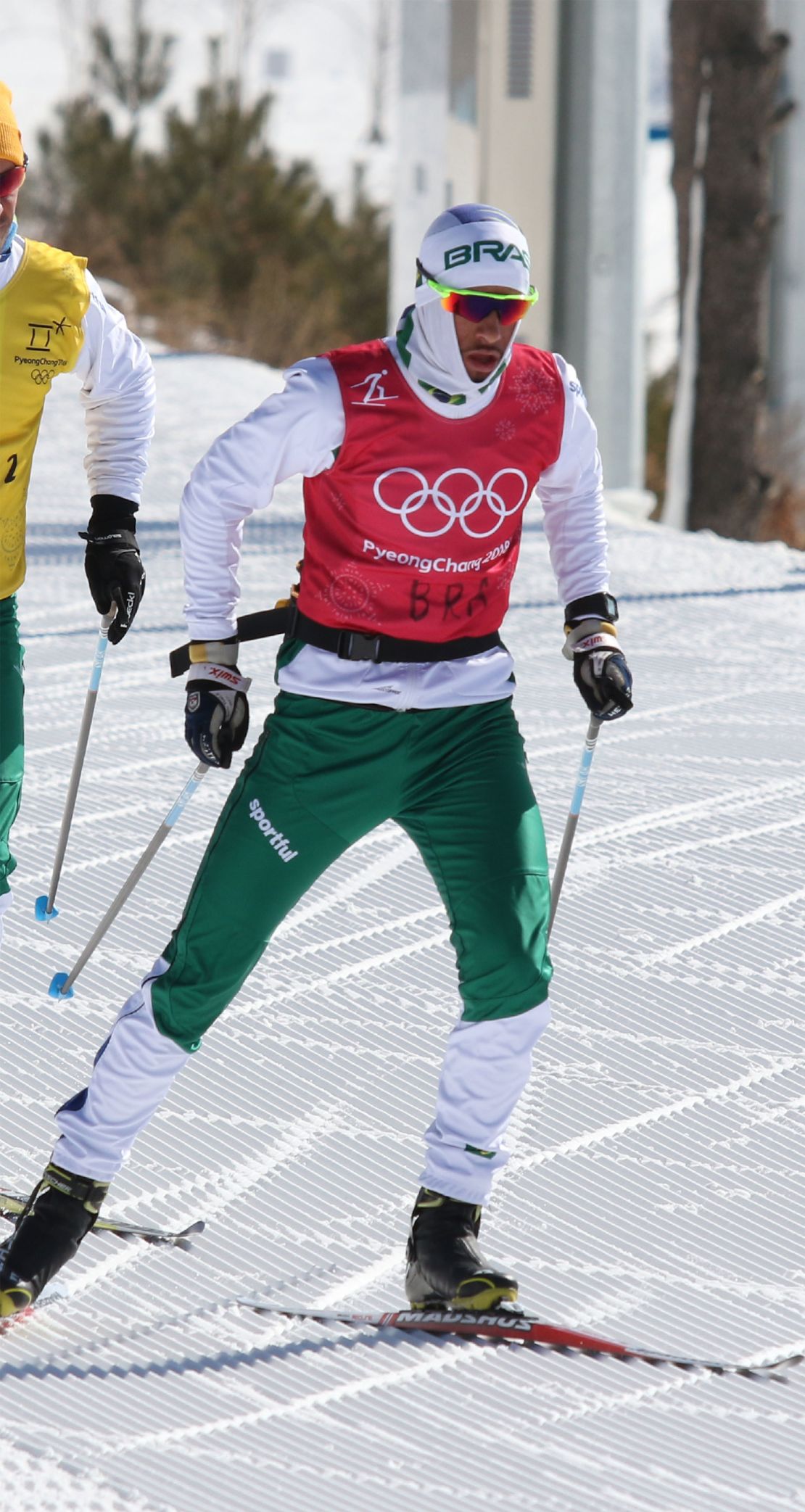 Ever since he arrived in South Korea, traveling from Italy where he has spent over two months training which helped him acclimatize to the below-freezing temperatures in Pyeongchang, the Brazilian has been soaking up information.
He's watched his heroes closely in training, making note of their preparation, routines and equipment.
"For sure I'm learning, I'm really paying attention, but the most important thing I've learned is not the technique, but more the experience I had at the opening ceremony, hearing people talk about Olympic values," says Santos, one of nine Brazilians competing at these Games.
He smiles as he remembers hearing his country's name being announced over the Olympic Stadium's sound system. That, he says, was the best moment of the bone-chilling evening.
"I was calm before we walked out," he says, shyly smiling. "But I wasn't expecting the stadium to be that big. When I entered and saw how many people were there, then I was excited.
"Hearing John Lennon's 'Imagine' being sung was special, too, as I know that song and, of course, when the torch was lit – I used to watch that on TV – I was in another world, I was just blown away."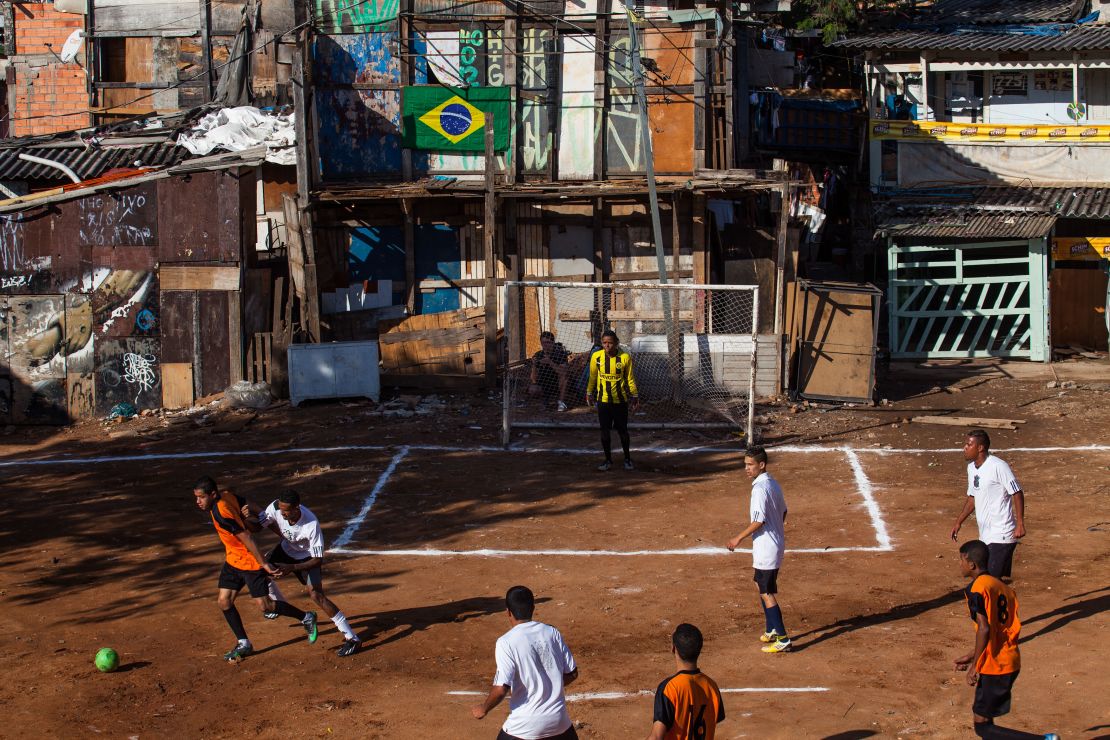 Santos, earmarked as a potential Winter Olympian by the Brazilian Snow Sports Federation after posting promising times during a training camp in Chile funded by Ski na Rua, has had to make sacrifices to achieve his Olympic dream, forsaking nights out with friends for training.
He is also juggling skiing with school work. He will graduate from high school in two months having returned to education as part of a pact with the project in exchange for its continued support.
It was only two years ago that Santos made a concerted effort to qualify for PyeongChang 2018, the first, he hopes, of many Olympics, and now that he is in South Korea he sees himself as an example to others.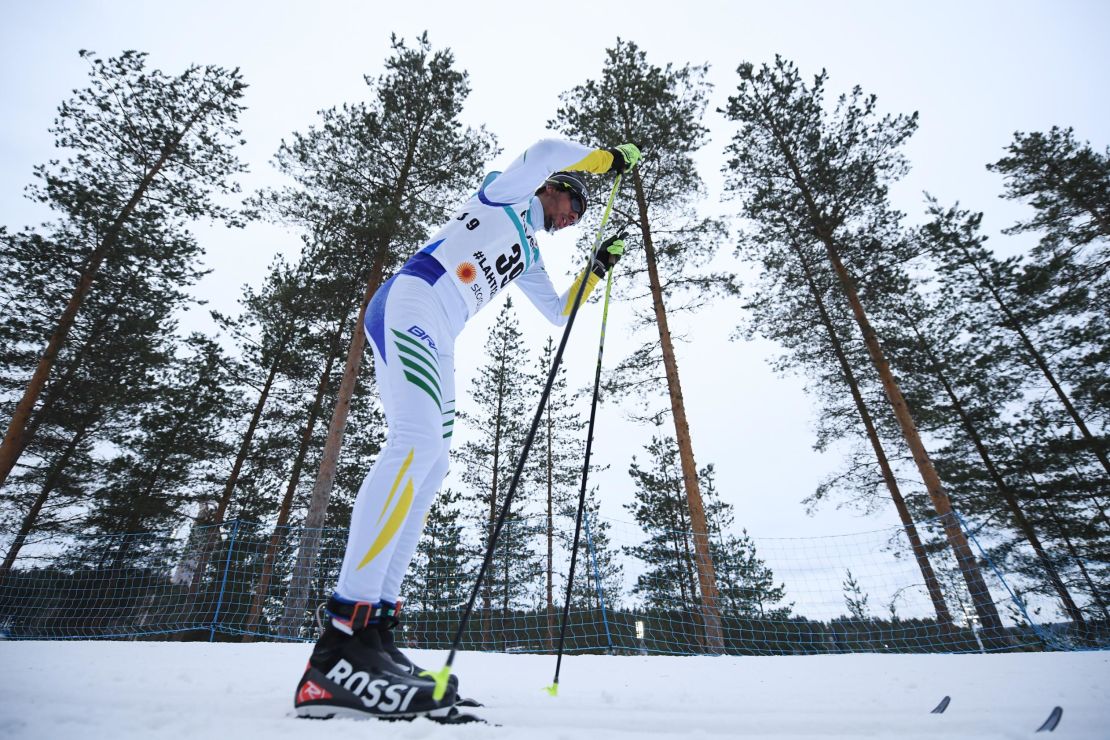 "After I started competing overseas, the young kids were paying a lot of attention to what I was doing and trying to do the same," says Santos, whose home is still in the São Remo favela of 15,000 inhabitants.
"My friends and family are very happy, sending me messages every single second, saying people are watching me on TV.
"After qualification was confirmed, I got a lot of media attention, which I was surprised about. I thought the press wouldn't be interested because it's winter sports.
"I hope the sport keeps growing and I hope that this can show people that skiing doesn't need to be an elite sport, that only people with money can practice."
The 37-year-old former Olympian Ribela combines his duties as Brazil's national ski coach with managing the Ski na Rua project, now a non-governmental organization (NGO).
Having started the project with his friend, a running coach, initially helping four children from the favelas – one of them was Santos' oldest brother who has also represented Brazil on the slopes – Ski na Rua now has 95 children, ranging from the ages of six to 21, under its umbrella.
"In the first year it was just a group of people helping but now we're more structured," says Ribela, who competed in cross-country skiing at the 2010 and 2014 Winter Olympics.
"This is only the first step. Hopefully we can replicate the success of this project in other favelas.
"We want to use Olympic values to open opportunities. We're not there to prepare them for high performance. But everything is free – free roller ski lessons, free running lessons and we also try to do cultural activities, like language lessons.
"But they also have to study as well. They're not supposed to drop out of school until they are 18. If they are dropping out, it's usually because there's something going on at home, for example, so we give them six months to get things organized to go back to school.
"They face many social difficulties. Kids drop out of school too early to help their families, they have problems with drug dealers, girls fall pregnant too young. There's a lot of social problems. It's an urban slum."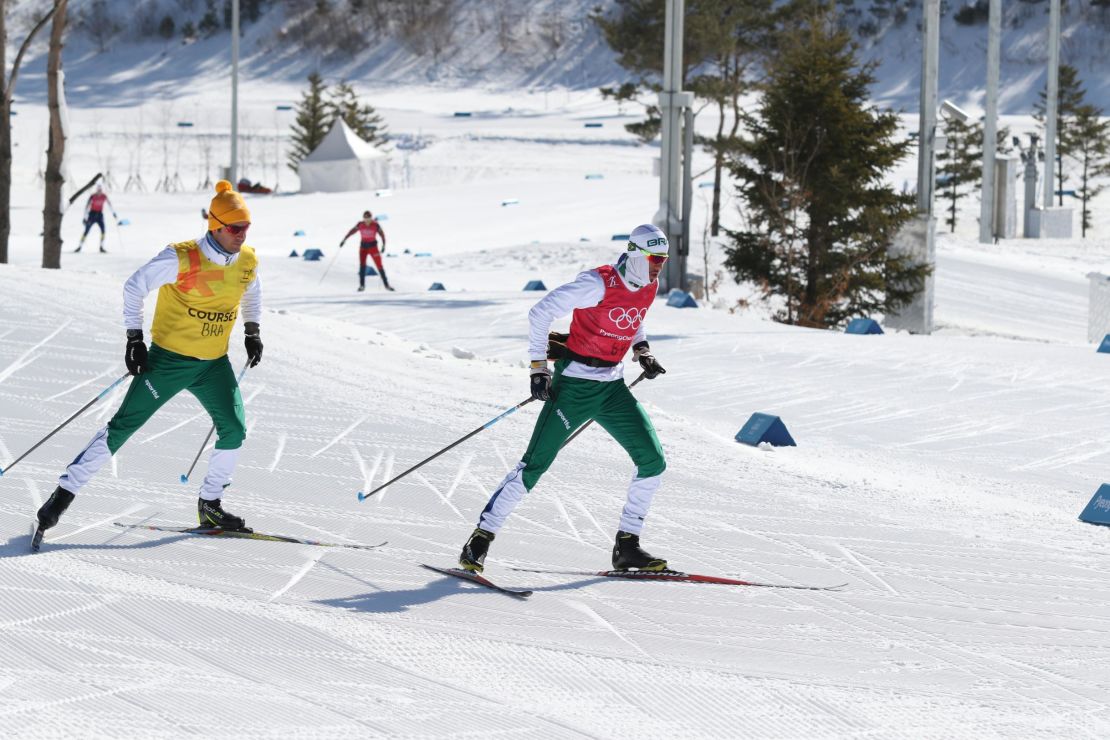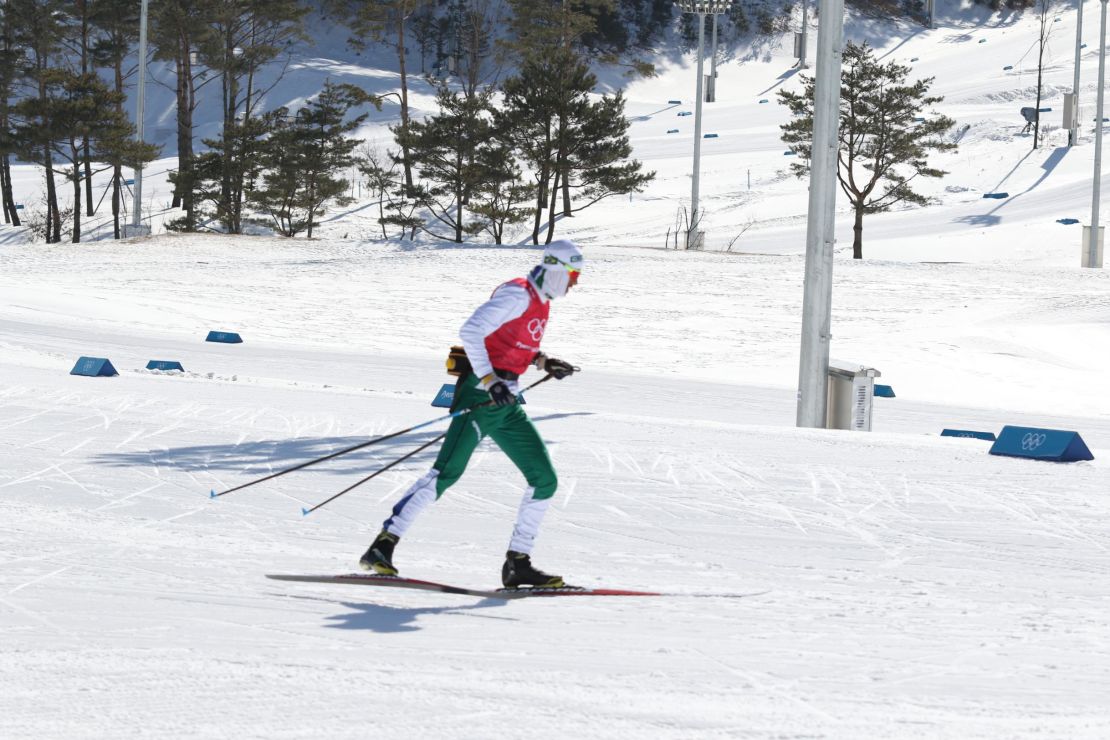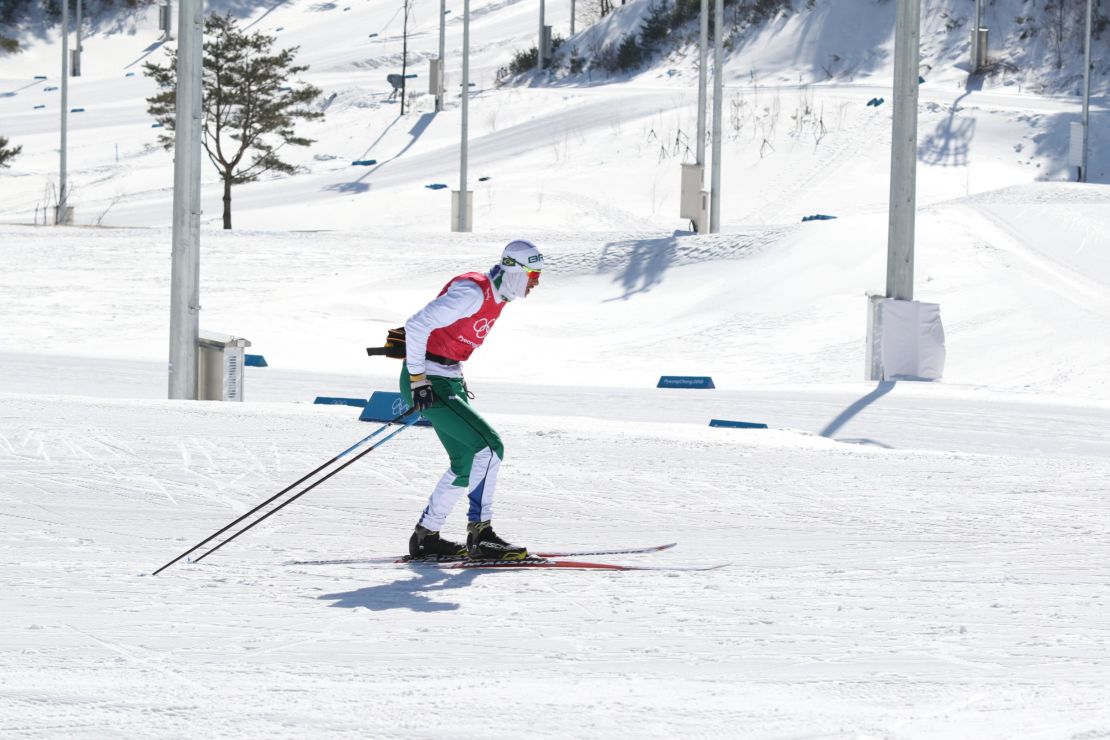 Ribela says his life has always been guided by the Olympic values of friendship, respect and excellence and his desire to pass them on to others.
"I used to train at the University where the project takes place. I used to go there for roller skiing and I used to see these kids looking after cars, selling bottles of water.
"To me, it was strange that the kids, who were supposed to be doing sports with their friends, were working. It always bothered me.
"We started the project in 2012 and in a short time we saw a big difference in their behavior. Before, they looked down, they weren't confident or proud in themselves because they were sort of begging for money.
"But no-one knows about roller skiing in Brazil and so, after a while, they were teaching the rich people what it was about.
"It changed their confidence, they were more proud of themselves and so we decided that we should organize this project and offer a complete package of other social things that they can learn and take these values and use them at school, at work and with their families."
It has been quite a journey for both Santos and Ribela, yet their adventure has only truly just begun.