Story highlights
Norway's Oystein Braaten wins ski slopestyle gold
US skier Nick Goepper second
Gus Kenworthy struggles, finishes last
Oystein Braaten's boxer shorts have never been luckier.
The Norwegian, who always wears the same lucky underwear during ski finals, topped a strong field to take home an unexpected men's ski slopestyle gold medal.
Braaten's score of 95.00, racked up in his first final run, was enough to keep him ahead of the pack. The USA's Nick Goepper and Canada's Alex READ: Winter Olympics day 9: As it happened
READ: Best photos from day 9 at PyeongChang 2018
The event was ultra-competitive from start to finish – eight of the 12 qualifiers for the final scored more than 90 points. The final results saw the top five finishers all score 90 points or more.
"First run I did what I planned to do, what I wanted to do as well as I could, and it held up against all the great runs today. Just being a part of a final like this was amazing," Braaten said, of his winning run.
"The level was so high, so many of the guys I have looked up to and inspired me every day to go out and ride. When I first got to compete with these guys it was amazing."
READ: Moments of the Winter Olympics 2018 – sketched!
Braaten's golden effort at Phoenix Park in Pyeongchang, South Korea, is the first Olympic medal of his career. The Norwegian athlete finished 10th at the Sochi Olympics four years ago.
His best-ever performance before today was a first-place finish at the 2017 Winter X Games in Aspen, Colorado. He placed second in the same event this year. Braateen is the second Norwegian to win a medal in freestyle skiing, after Audun Groenvold took bronze in the men's ski cross in 2010.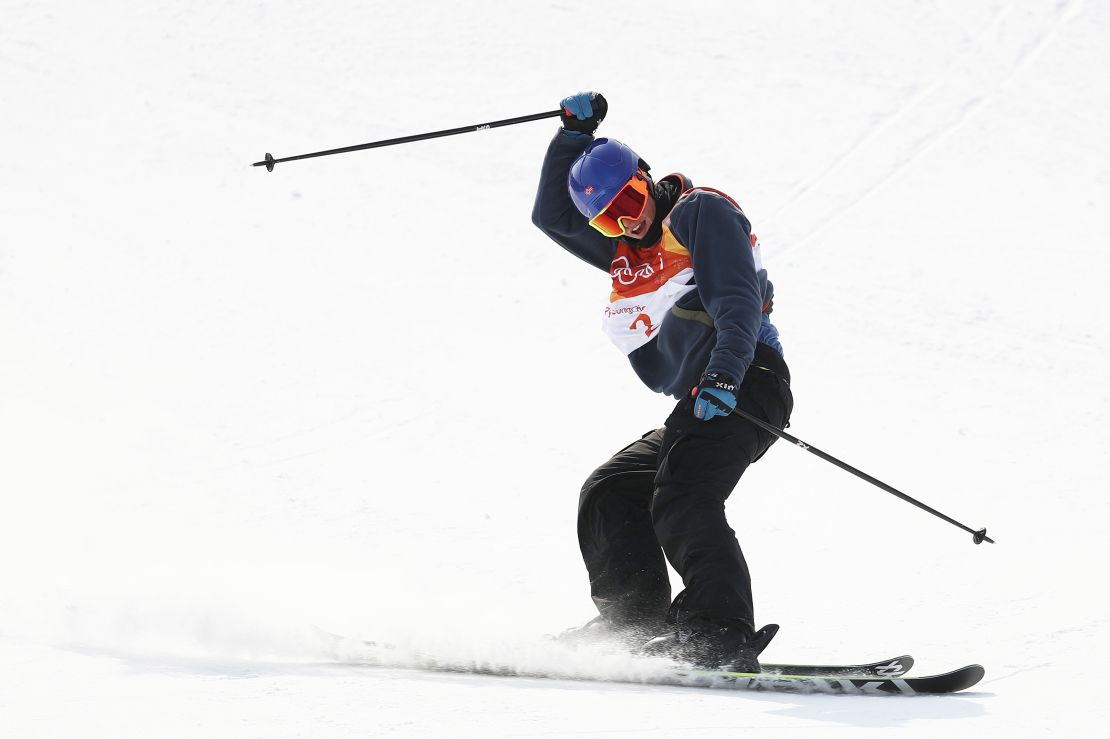 Silver medalist Goepper, who won bronze in Sochi, becomes the first athlete to win multiple Olympic medals in this event.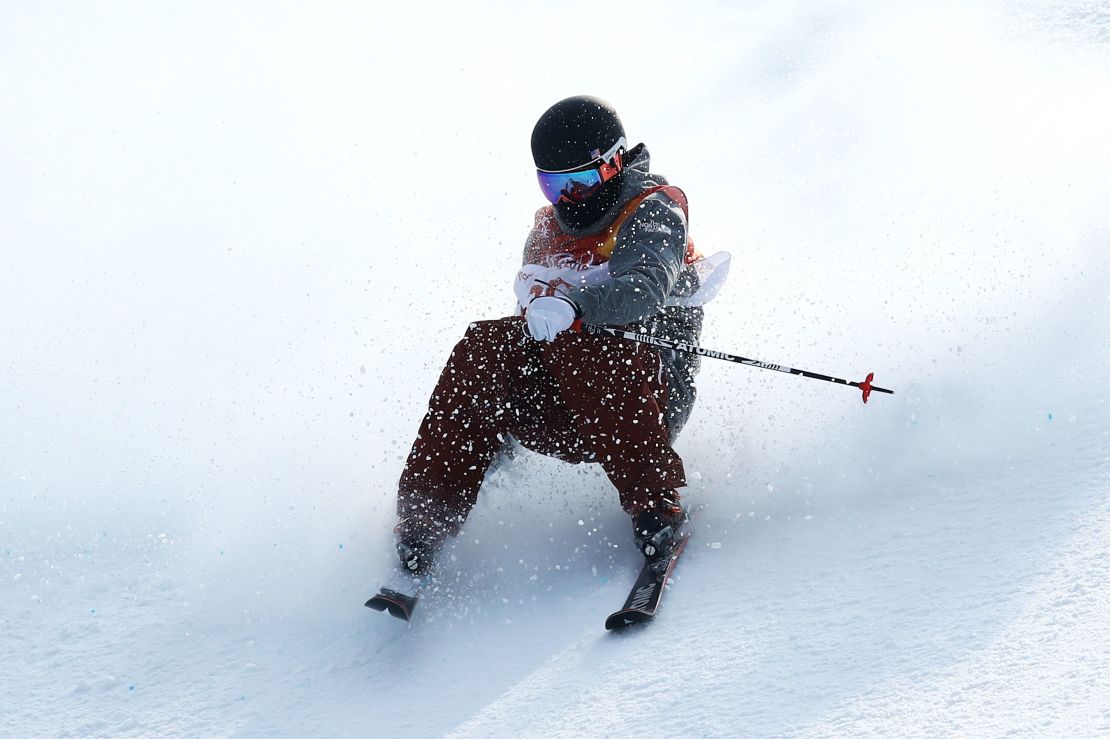 Gus Kenworthy, a silver medalist at Sochi, had an event to forget. The 26-year-old American, who broke his thumb while training ahead of the competition, could only manage a best score of 35.00 points to finish at the foot of the 12-man final table.
Kenworthy spoke about his injury to the press after the event.
"The hip is bothering me," he told reporters.
"Three days ago I broke my thumb on this course and then two days ago I got this massive hematoma on my hip that had to be drained. The hematoma is actually much more painful than the thumb. I was able to make it through to the final so I thought maybe I'd be able to put another run down," he said.
CNN's Wayne Sterling contributed to this report