Story highlights
Kenworthy finished 12th in ski slopestyle
American kissed boyfriend live on TV
It was a tender moment between two men in love, an openly gay Olympian kissing his boyfriend at the bottom of the hill during the ski slopestyle event.
The embrace was broadcast live on network television and has now become another notable occasion at a Winter Olympics which has been full of symbolism.
Four years ago, Gus Kenworthy had wanted to share a kiss with his then boyfriend at the Sochi Winter Olympics. But having yet to reveal he was gay, the slopestyle silver medalist had second thoughts. He was not ready for that to be his coming-out-moment.
But on a sun-kissed morning at the Phoenix Snow Park in Pyeongchang, the 26-year-old spotted his boyfriend Matthew Wilkas and the rest is LGBT history.
"It was the tiniest kiss in the world. I could've made out with him had I known," Wilkas joked with reporters, unaware of the immediate worldwide attention their embrace had garnered.
"I think it's positive, I think it's great exposure, a great thing for our community, but I also partly think, 'what's the big deal?'"
READ: Winter Olympics day 9: As it happened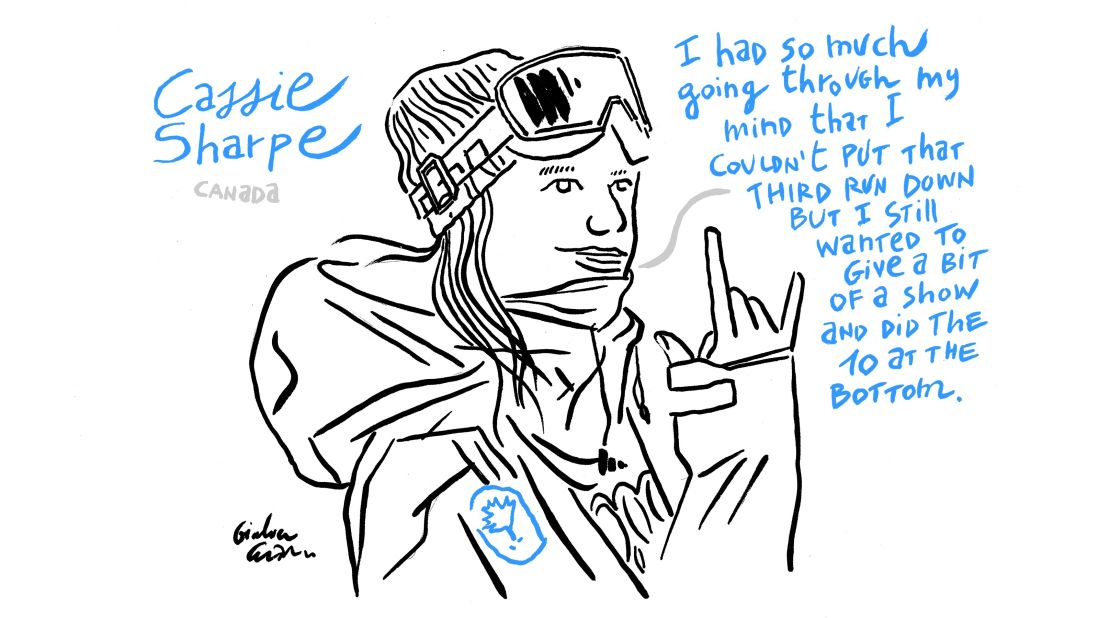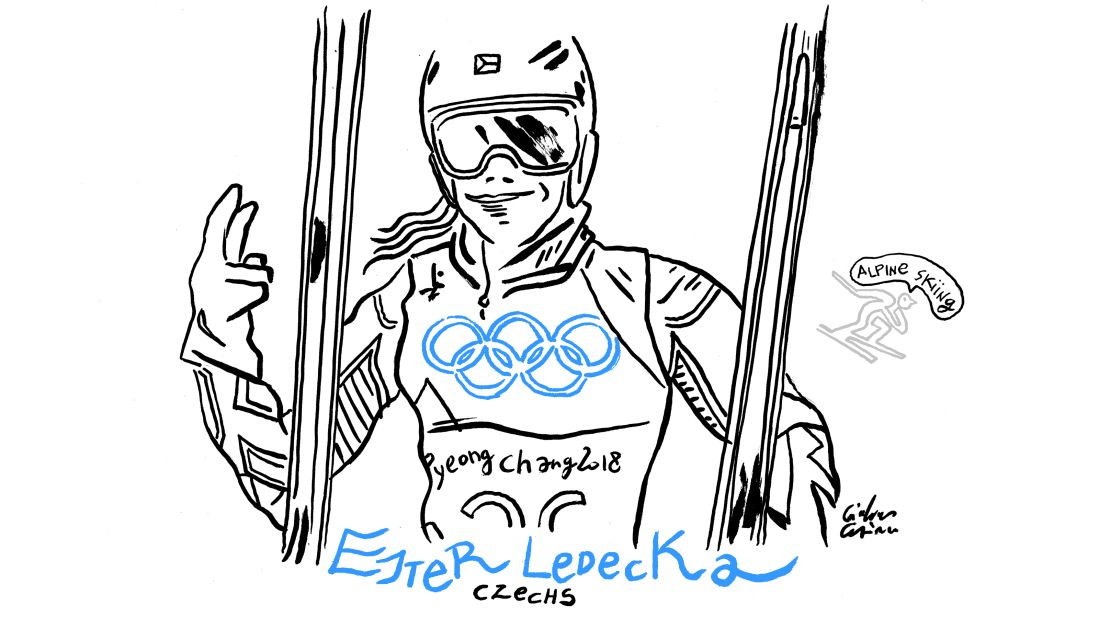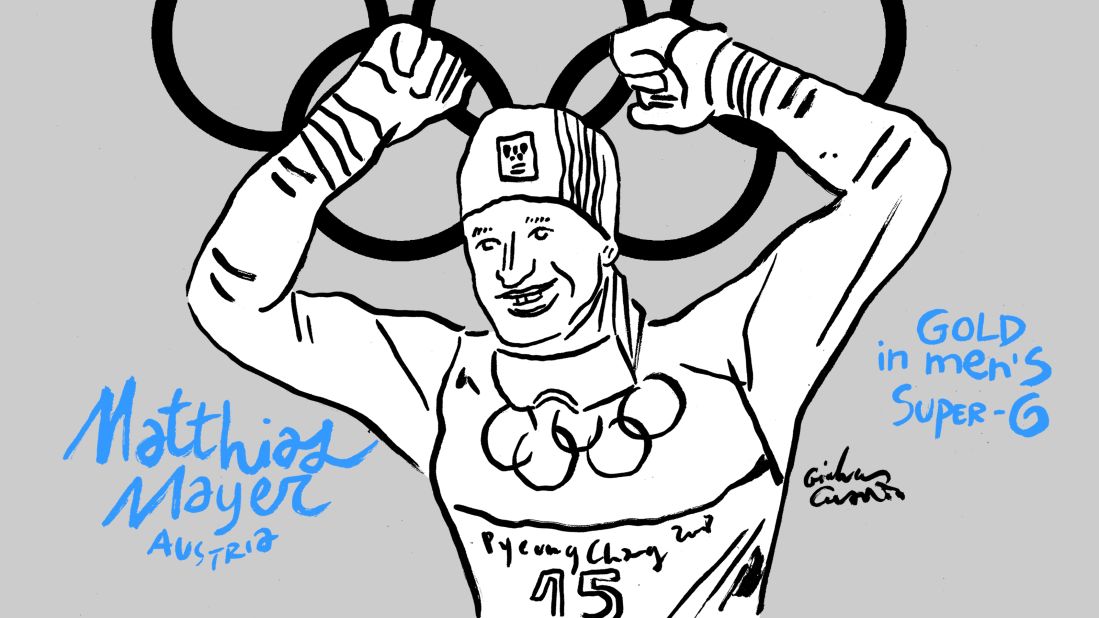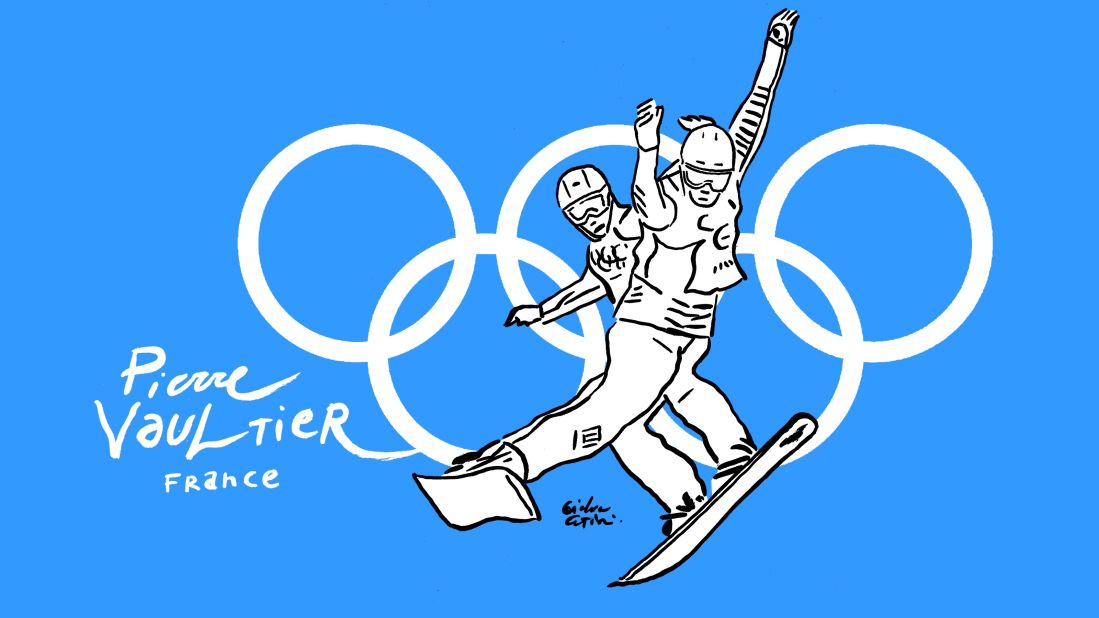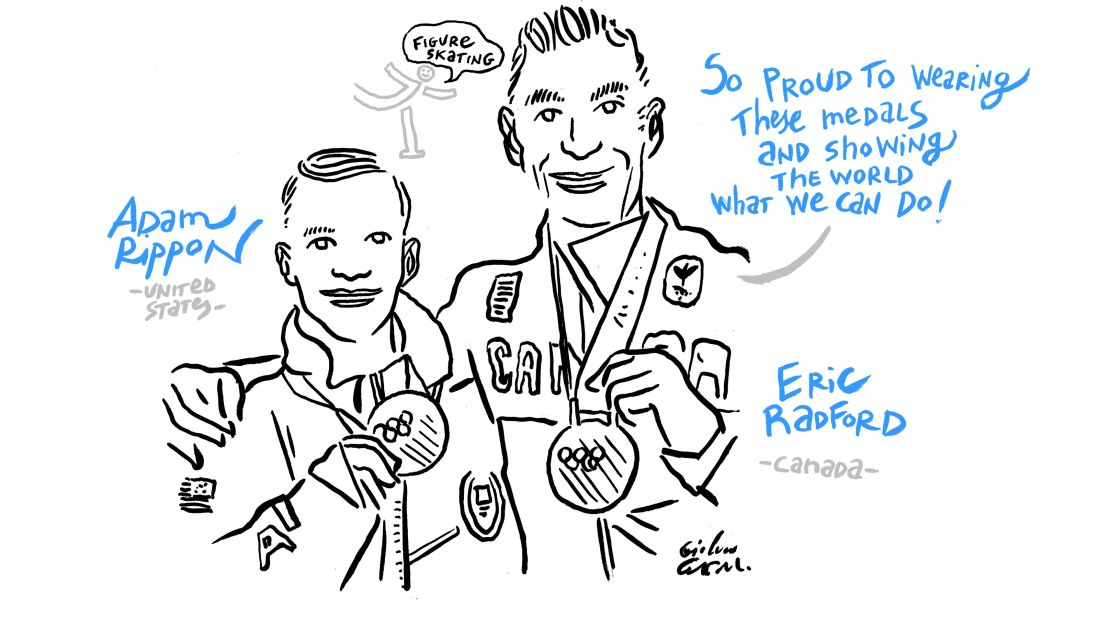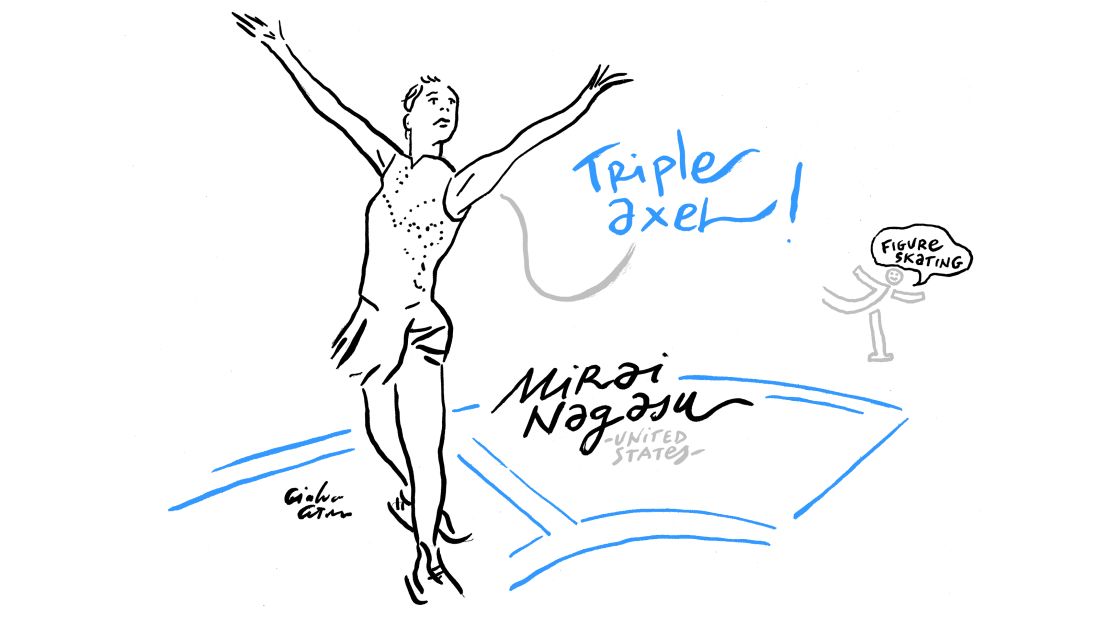 The moments of the 2018 Winter Olympics -- in drawings
Kenworthy, competing with a broken thumb and suffering with a hematoma on his hip, finished 12th in a slopestyle final won by Norway's Oystein Braaten. America's Nick Goepper took silver and Canada's Alex Beaulieu-Marchand bronze.
It was not a champion performance by Kenworthy, but his display on the slopes perhaps matters little, because the British-born freestyle skier has already made a significant contribution to these Games. His influence has reached far beyond his sport.
READ: Braaten wins Olympic men's ski slopestyle gold
"I didn't know that was a televised moment," the 2014 silver medalist told reporters of the kiss.
"I think that's amazing. That's what I wanted to do at the last Olympics, to share a kiss with my boyfriend at the bottom.
"To be able to do that, to give him a kiss, to have that affection broadcasted for the world is incredible.
"The only way to really change perceptions, break down homophobia, break down barriers is through representation and that's definitely not something I had as a kid.
"I definitely didn't see a gay athlete kiss his boyfriend and If I had it would've made it a lot easier for me."
Winter Olympics: Sunday, February 18
Kenworthy came out in 2015, a year after winning silver at the Sochi Games. He has spoken at length about initially fearing losing sponsors and friends.
He has since emerged as a prominent voice in the LGBT community, has more well-known sponsors than ever before and in 2017 was awarded a Visibility Award by the Human Rights Campaign, an LGBT rights advocacy group.
"We're here. We're queer. Get used to it," Kenworthy, one of a number of openly gay athletes competing at the Games, tweeted with a picture of him and his teammate Adam Rippon, another openly gay Olympian.
When he announced Saturday he had a broken thumb, Kenworthy also took a swipe at US Vice President Mike Pence. "Broke my thumb yesterday in practice," he wrote. "It won't stop me from competing (obvi) but it does prevent me from shaking Pence's hand so… Silver linings!" he tweeted.
Kenworthy's open contempt of Pence stems over the Vice President's record on same-sex marriage and LGBT issues.
READ: Kenworthy's silver lining at having a broken thumb
As Kenworthy trudged through a media warren following his disappointing display, he had already gained perspective. Though was to be no glory on the slopes, at least he was no longer hiding his true self.
"I'm bummed but I'm not sulking I'm not crying," he said.
"I'm really proud to be here and being out at these Olympics has meant the world to me, just getting to be myself and be authentic."
Afterwards a forlorn-looking Kenworthy met with his friends and boyfriend near the bottom of the course. Throughout the competition they had been waving rainbow flags and the Stars and Stripes.
Some wore jumpers with USGAY embossed on the front, while Wilkas held aloft a rainbow flag with 'We love you Gus' inked on it.
Among the Kenworthy crowd was Tyler Oakley, a YouTube star, television host and LGBT activist. The American described Kenworthy and Wilkas' kiss as a "moment to celebrate."
"At a time when his home country has officials that don't celebrate that type of love, it's important, it means something," he added.
As fans filtered out of the park Kenworthy was still being asked for selfies. Even with no new Olympic medal to hang around his neck, this eloquent skier's voice will still be heard.