Story highlights
Online peer-to-peer boat rental companies have made sailing more affordable
Click&Boat offers rentals from $68 a day to €250,000 a week
It's most recent investor is record-breaking sailor Francois Gabart
Ever wanted to go on a sailing holiday but don't know your port from your starboard?
Thanks to the digital sharing economy, that dream is now only a few taps away on your smart phone, tablet or computer.
Take Click&Boat, the European online boat rental company with more than 150,000 members which has more than 22,000 boats available in 30 countries around the world – with or without your own captain.
"Most boats are used only 10 days per year and cost a lot of money to the owners," Edouard Gorioux, the company's co-founder, told CNN by phone from Paris.
"It used to be quite difficult to find a boat to rent on the internet, and almost impossible to find a motor boat, particularly for a last-minute rental," said Gorioux. "That's when we came up with the idea for Click&Boat: to connect boat owners with renters all around the world and help people to discover the sea."
The Volvo Ocean Race in Australia
Holiday on your own super yacht
The cost of maintenance, mooring and insurance can easily amount to about 10% of the actual price of a vessel a year.
Click&Boat allows owners to create a listing of their boat for free, and use the portal to check out the sailing resumes of any potential renters. Renters can take their pick from thousands of boats in Europe, the Caribbean and Florida.
Rentals range from €55 ($68) a day for a small sailing boat in La Rochelle, France, to as much as €250,000 a week, including your own captain, for up to 12 people aboard a 52-meter super yacht in Cannes, on the French Riviera.
It is also possible to hire the personal sailing boat of French yacht racer Francois Gabart, the world's fastest solo sailor. A week in July on his 9-meter Fora Marine RM890 yacht, available in Brittany on the French Atlantic coast, will cost €1,650 a week for six people.
"Some people rented it without knowing it was the boat of Francois Gabart," Gorioux said. "And they discovered he was the owner when he was there to give them the keys. It was an incredible story for them."
READ: The man who sailed around the world in 42 days
Gabart investment
Click&Boat was founded in 2013 by Gorioux and fellow French entrepreneur Jérémy Bismuth, who both developed a love for sailing while growing up on the rugged coast of Brittany.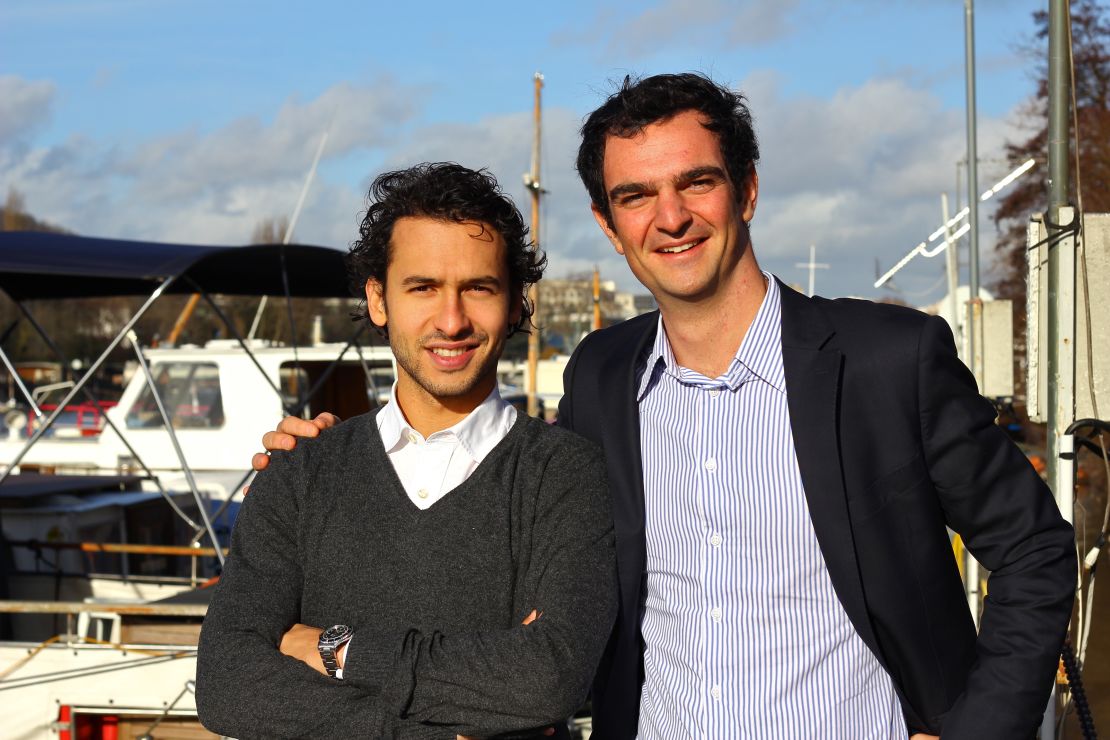 Click&Boat bought its French competitor, Sailsharing, in 2016 and opened its platform to professional boat rental companies last year. Earlier this month, it announced Gabart, who broke the solo round the world sailing record in December, had come on board as an investor.
"The founders of Click&Boat quickly realized the potential of the collaborative economy for boaters," said Gabart, a trained engineer who is also an entrepreneur. "Today, the platform opens up new opportunities for the professional sector. This is the future of boating."
'Airbnb of the seas'
But it isn't the only outfit bidding to become the "Airbnb of the seas."
Other peer-to-peer boat rental services include GetMyBoat, which was founded in San Francisco in 2013 and has 90,000 boat rentals listed worldwide. These include sailing yachts as well as paddleboards, kayaks and jet skis. It also offers experiences such as fishing charters, surfing lessons and diving tours.
Boatsetter launched a new website last year after it bought competitor Boatbound. It now has a fleet of more than 4,000 vessels and is mainly active in the US.
Drone photography at the Volvo Ocean Race
READ: Flying drones in the middle of the ocean
Gorioux has global ambitions for Click&Boat.
"Our target is to become the international leader, as Airbnb is for apartments," he said. "Only less than 10% of the population knows how to sail a boat, so it's very important for us to allow everyone to discover the sea and to find a boat in a cheaper way."
Last year, the company started renting its first boats in the US. Click&Boat is now available in five languages (French, English, danish, Spanish, German) while it is about to launch a Polish-language website later this month.
Visit CNN.com/sailing for more news and features
"We still have a lot of work to do," Gorioux said. "But we really believe Click&Boat has answered to a real need for renters and boat owners"
With so many options just a mouse click or tap away, what are you waiting for?