Story highlights
Vonn will race in women's Downhill race on February 21
She faced backlash online after competing in Saturday's super-G race
Vonn spoke out against Donald Trump in a 2017 CNN interview
Trolled on social media, Lindsey Vonn has a message for the people targeting her online – they haven't "won."
The US skier has been intermittently abused on social media after she told CNN in an interview in December that she wouldn't visit the White House should she win a medal at the Winter Olympics in Pyeongchang.
The abuse ratcheted up on Saturday after Vonn tied sixth in the women's Super-G.
"That's what bullies want you to do. I stand by my values, I'm not going to back down," the 33-year-old American told reporters as she prepared for the women's downhill race on February 21 at PyeongChang 2018.
After speaking to CNN in December, Vonn faced a stream of online abuse with some people saying they hope she'd break her neck.
"I may not be as vocal right now with my opinions, but that doesn't mean that they won. I haven't changed my mind," said Vonn, who along with Italian Sofia Goggia is one of the favorites to win the downhill.
"Of course there are going to be people that hate me," added Vonn, who revealed she was limiting her exposure to social media before racing. "I may post something but I don't look at anything."
READ: I won't be representing US President at Olympics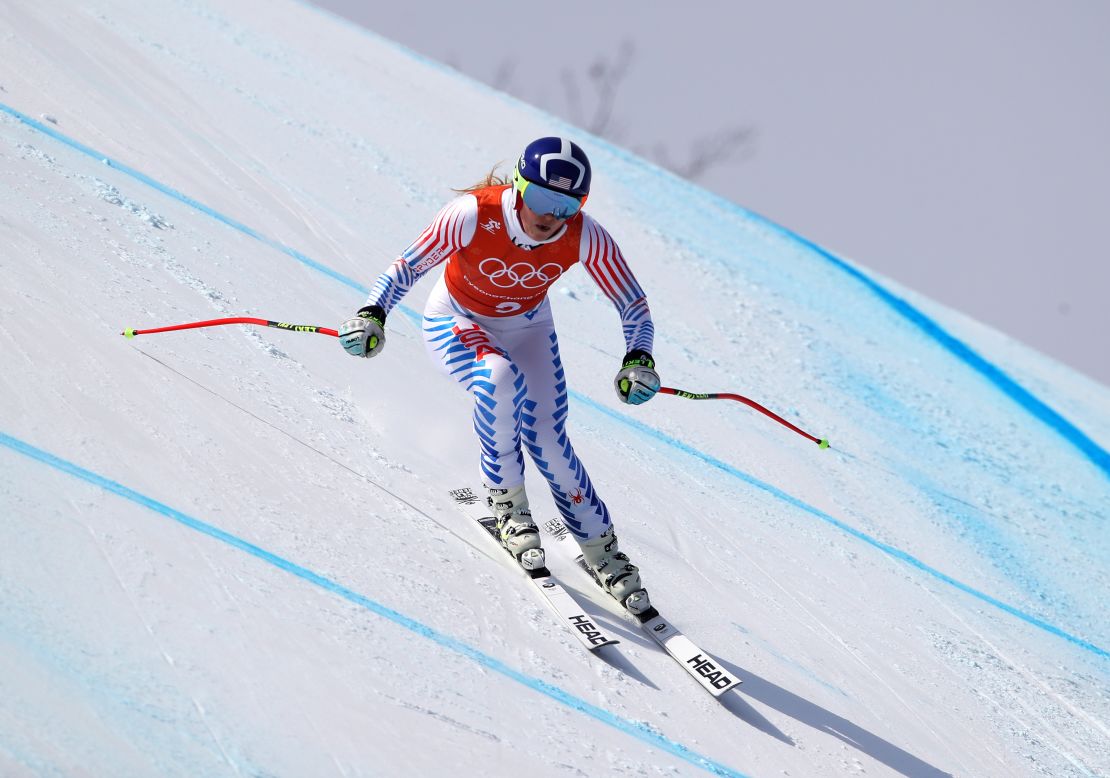 As an added defense mechanism, Vonn also reminds herself where the comments are coming from: behind a computer.
"They're going to say anything. At some point you have to laugh and say 'This is just completely ridiculous.'"
"I'm having a good time, that I'm enjoying being at the Olympics. My family's here. They love me."
Strategic training ahead of the downhill
In Monday's practice run, however, trolls were the least of the 33-year-old American's worries: with all attention focused on the downhill track at the Jeongseon Alpine Centre in South Korea.
The four-time world champion took a strategic approach to her training ahead of Wednesday's women's downhill race, which will probably be Vonn's best chance of Olympic gold in Pyeongchang.
"I'm not looking to do anything special here in the training runs, I just want to get a feeling for the line," said Vonn, who stressed she hadn't been pushing herself very hard.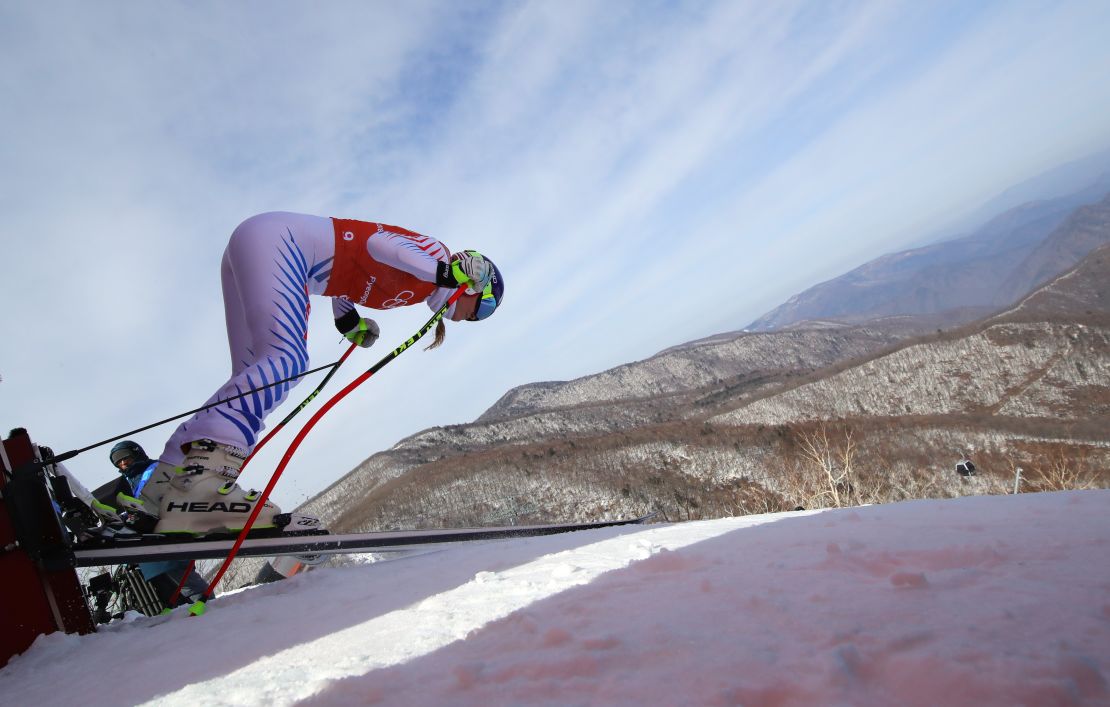 "I think maybe I pushed maybe a smidge more yesterday because there was talk of only having two training runs, but once they confirmed that there would be three and we would race as planned on Wednesday, then I backed off a bit and focused more on the line."
READ: Vonn's Olympic dreams dashed
While Vonn said she's happy with the way she performed, she admitted she didn't ski the top section well – costing her important time.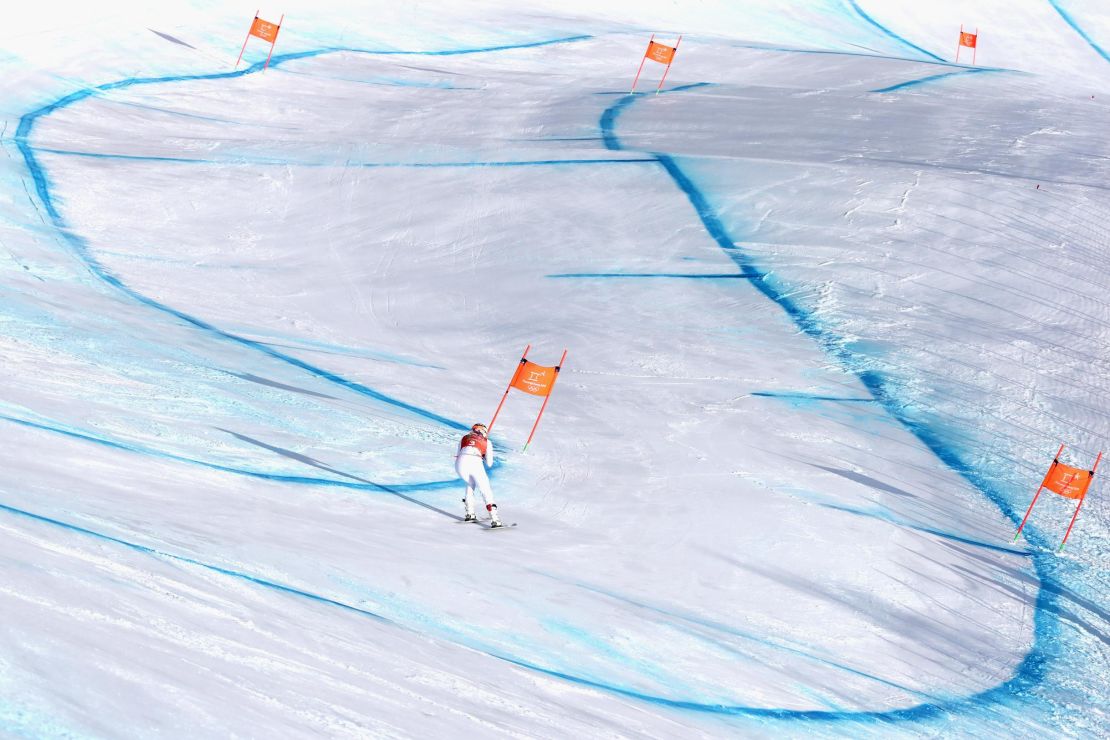 Vonn also plans to analyze the way Goggia has been negotiating the downhill course.
"I was watching Sofia's run and she skied a little bit of a different line than I did in a couple of sections, so I'm going to look at that tonight and do some analyzing and see what's actually faster."
'I can't get too sentimental right now'
With Wednesday's race being the American alpine skier's last Olympic downhill, Vonn said she can't get caught up reflecting.
"I still have to be focused," she said.