Story highlights
Ester Ledecka wins second gold of Games
Czech triumphs in skiing and snowboarding
Only third person to win Winter gold in two sports
Pyeongchang, South Korea
CNN
—
Ester Ledecka would have been celebrated had she left Pyeongchang 2018 with just one Olympic gold – but the Czech will now return to Prague as a two-time Olympic champion and a remarkable two-sport history-maker.
Seven days after becoming the first snowboarder to win Olympic gold in alpine skiing, the surprise star of these Games followed up her success in the super-G with gold in snowboarding's parallel giant slalom.
The 22-year-old is not only the first athlete to win Olympic golds in both skiing and snowboarding but is the only athlete to have ever competed in both events at this level.
It has been 90 years since anyone claimed gold in two different sports at the same Winter Games. She is the first woman, and only the third athlete, to achieve such dizzying success.
There should be no doubt that what was witnessed on the Pyeongchang snow was a once-in-a-lifetime feat.
READ: Winter Olympics day 15 as it happened
READ: Best photos from day 15 at PyeongChang 2018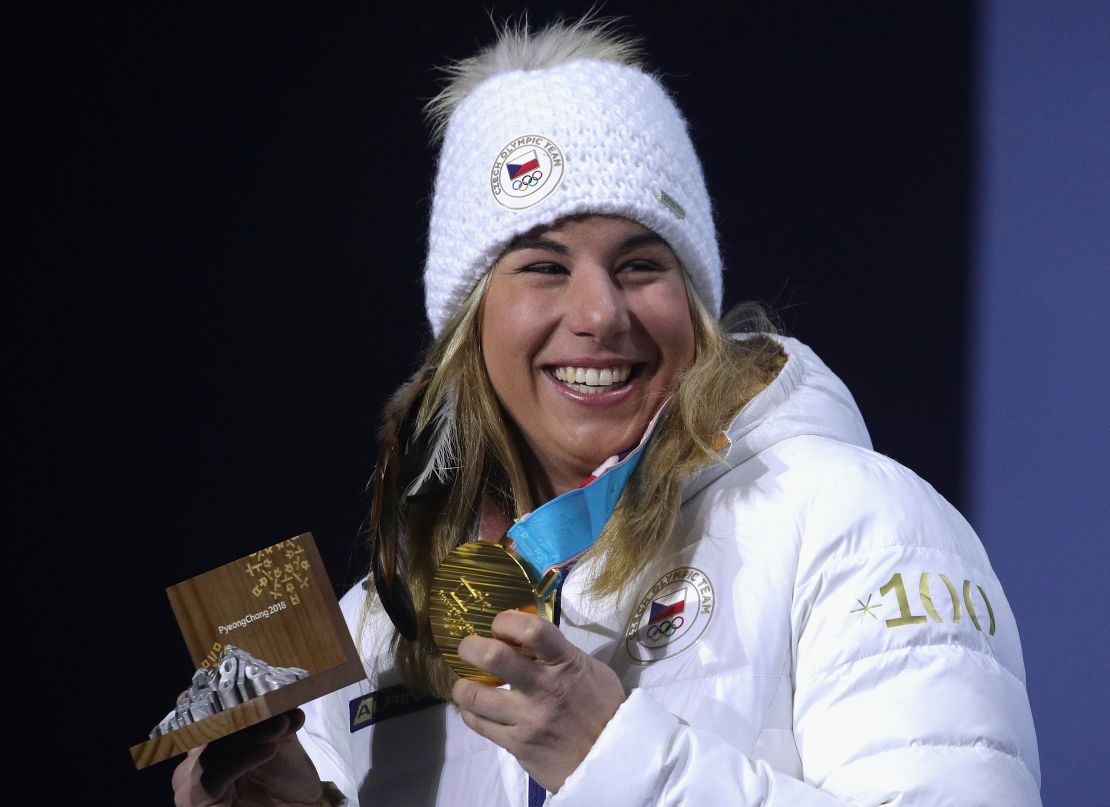 Unsurprisingly, one of her coaches, Justin Reiter, described Ledecka this week as one of the world's greatest athletes. She is certainly an extraordinary talent.
But the athlete herself remained level headed in the immediate aftermath of her remarkable triumph.
Asked whether she was the best athlete in Pyeonchang, Ledecka gave a firm "no."
"There are the greatest athletes in the world here," she told reporters. When it was pointed out to the Czech that she was the only one at the Games who had won gold medals in two different sports, she casually shrugged her shoulders and simply said: "Whatever."
READ: Snowboarder Ledecka pulls of fairytale win in skiing's super-G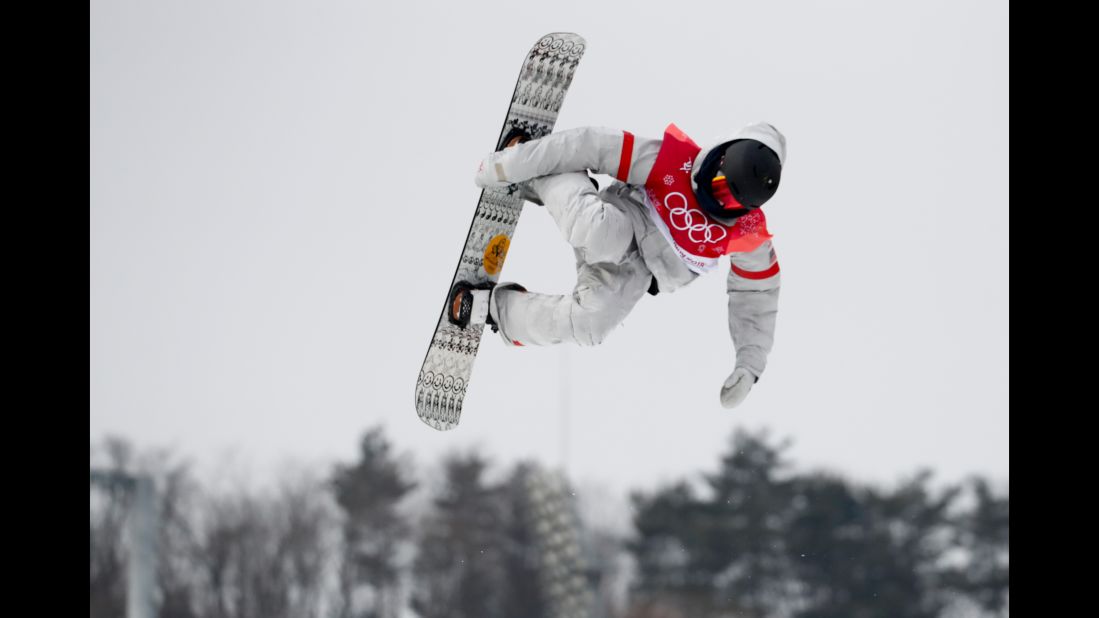 Winter Olympics: Saturday, February 24
'You never doubt Ester'
It is not that this daughter of a famous Czech musician does not care about what she has achieved.
Winning is important. "For sure I want to win every race," she said. But performing and practicing with exuberance is paramount.
"The first thing is to enjoy and to have good fun with what I'm doing and my sports," said the multi-tasking Olympian.
Reiter reinforced this message. "The joy that she has for riding, the joy that she has for training and working hard is unmatched," said the snowboard coach.
Ledecka had dreamed of this moment ever since she began snowboarding aged five. When countless people – too many to give a specific number, says the Olympic champion – told her to give up her ambitions of performing at an elite level in two sports, she held her ground and carried on. She has proved the doubters wrong.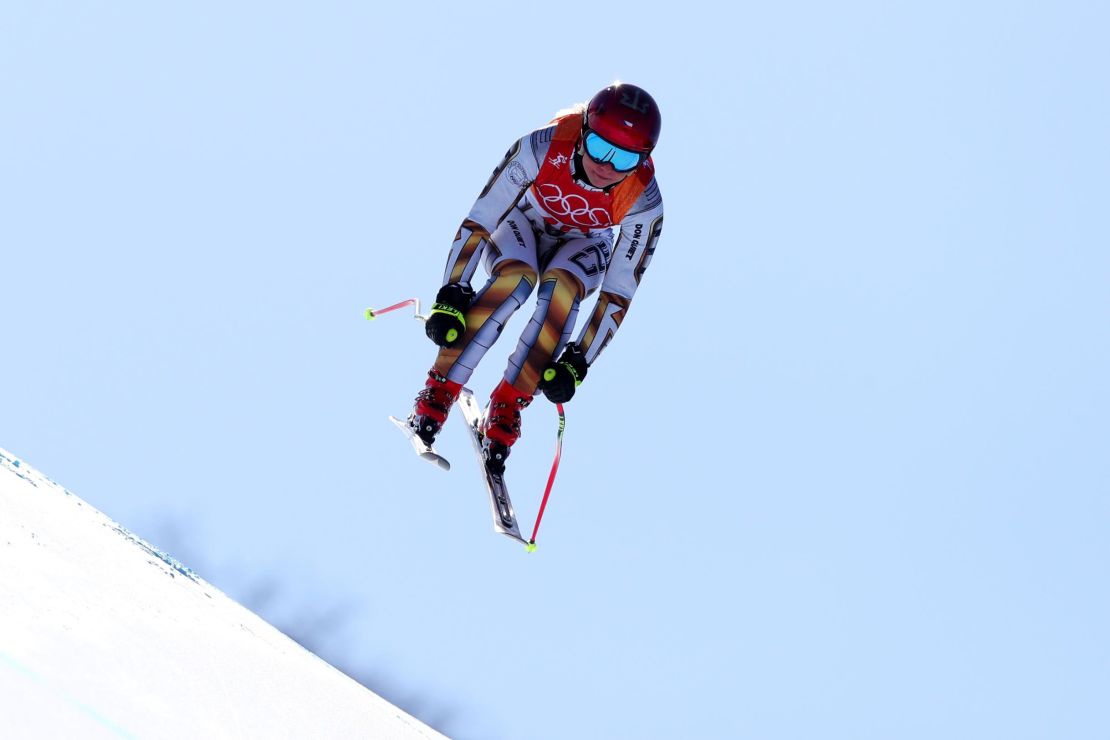 Among those skeptics was Reiter, a US Olympic snowboarder himself in Sochi four years ago.
Even back in October the American feared that by focusing on both sports his pupil would dilute her chances of snowboarding success in South Korea.
Previous coaches had also struggled with the Czech's determination to double up, but this year Reiter changed his approach and decided to "put fuel in each of the fires."
"I knew what the deal was, but I always doubted it was possible," he said.
"But you never doubt Ester. This is something that happens in storybooks."
While her win in the super-G caused jaws to drop and will be remembered as one of the great moments in Olympic history, victory on the penultimate day of the Games was expected.
'Shelter her'
Ledecka may be ranked a lowly 68th overall on the alpine World Cup circuit, but in the parallel giant slalom she is the reigning world champion.
But a second gold was not a matter of routine. Though she had refrained from talking to journalists over the last week, her unexpected moment of glory on skis had cranked up the pressure.
Twice on Friday she crashed in training. In an event where one mistake leads to elimination, tensions were high.
"I know the pressure after her unexpected gold was really heavy on her, but rather than let the gold pull her down she put it under her feet and jumped higher, so congratulations to Ester," said Reiter.
"We did the best that we could to try to shelter her from you guys picking her bones clean.
"She knows what happened. She's not the type of person to win a gold and say: 'I'm done.'
"She knew what she wanted to do, and she conserved her energy well. She would've been disappointed to leave these Games with super-G gold but no snowboard medal.
"She expects a lot of herself. As staff we do the best job that we can to find confidence and belief, but her job is to be the best and she does it very very well."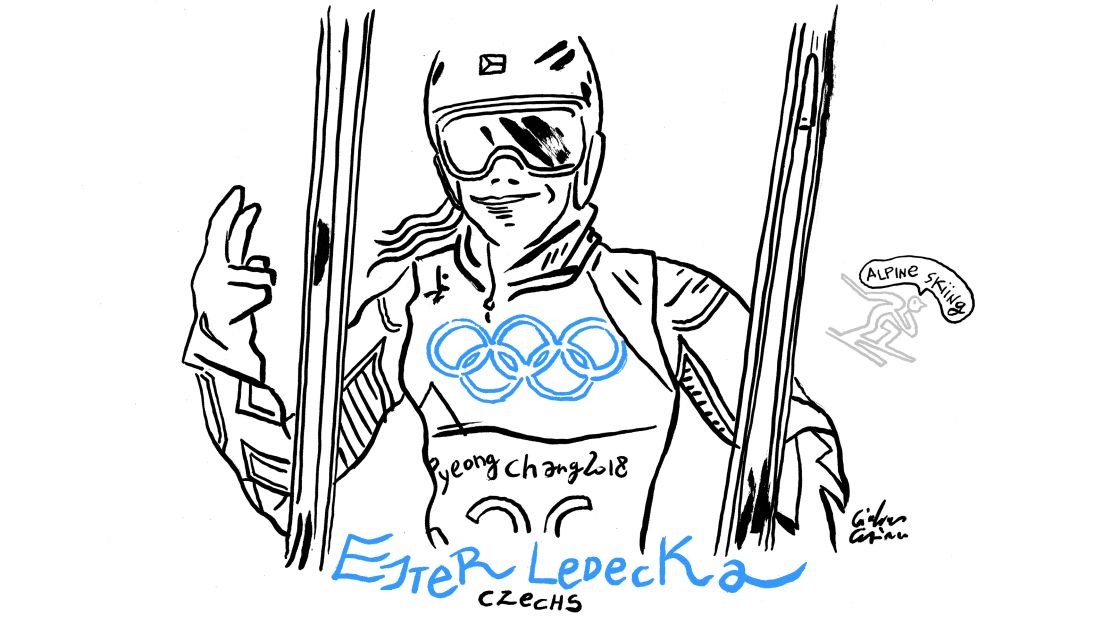 'Like polishing a rough diamond'
There was only a slight moment of worry on the Czech's historic day. In the snowboarding semifinal against Ramona Theresia Hofmeister she was briefly behind. The crowd held its breath before Pyeongchang's breakout star overtook the German at the halfway mark.
In the final against another German, Selina Joerg, there were no such concerns as Ledecka tore down the slope and tore up the record books.
She is the only living member of an exclusive group, joining fellow two-sport champions Johan Grottumsbraten and Thorleif Haug, who both won in Nordic combined and cross-country skiing at the 1928 and 1924 Winter Games respectively.
The difficulty of excelling in both skiing and snowboarding should not be underestimated.
Whenever Ledecka returns from her skiing exploits, Reiter said, it is akin to having to polish a rough diamond all over again.
"It's been said a few times that the speed in skiing helps to slow things down in snowboarding so she can process it better," he said
"The balance of being on one edge, and the feel for the snow that comes from snowboarding, is really beneficial in skiing and you can see it in the super-G.
"But each time we get Ester back on the snowboard side, it's like chunk of coal. The first day you've got to knock it off and there's the diamond and then you've got to polish it up.
"When she comes back from snowboarding she always goes too round and when she comes back from skiing she always goes too straight so it's always back and forth with the line."
Life will never be the same for Ledecka. As she waited among reporters for her press conference to begin, she charmingly put her hand up to ask the silver and bronze medalist how they felt.
As was the case following her super-G victory, the Czech conducted her post-race interviews while wearing her goggles. Her reason for doing so was just as it was seven days ago: she did not have time to put on make-up.
But perhaps it is her way of hiding from the glare of the spotlight which will now focus on her at full wattage.