Russian athletes will not be allowed to march behind their national flag at the closing ceremony of the Pyeongchang Winter Games after two tested positive for doping.
The International Olympic Committee (IOC) issued the ruling hours before the event on Sunday, confirming that multiple doping violations had influenced its decision.
"This was hugely disappointing and, in addition to other considerations, prevented the IOC from even considering lifting the suspension for the Closing Ceremony," the IOC executive board said in a statement.
Instead of their national flag, Olympic Athletes from Russia (OAR) will march behind the Olympic rings at the closing ceremony which starts at 8 p.m. local time Sunday (6 a.m. ET).
They did the same at the opening ceremony after the IOC banned Russia from competing the Games because of state-sponsored doping leading up to and including the 2014 Sochi Winter Games.
More than 160 Russian athletes who could prove they were clean competed in the Games, but two, mixed doubles curler Alexander Krushelnitckii and bobsledder Nadezhda Sergeeva, were excluded after testing positive for banned substances.
Krushelnitckii and his wife and curling partner, Anastasia Bryzgalova, gave back their bronze medals, after he tested positive to meldonium.
"I have never either violated the rules of sports or used doping," Krushelnitckii said in a statement published by Russian state news agency TASS.
Sergeeva, who failed to medal in the bobsleigh, tested positive in an out-of-competition test for the banned heart mediation trimetazidine.
The Russian Bobsled Federation said its medical team did not prescribe the drug to Sergeeva.
"The bobsled Federation of Russia and the athlete herself understand the extent of her responsibility and realize how what happened can respond to the fate of the whole team," it said in a statement.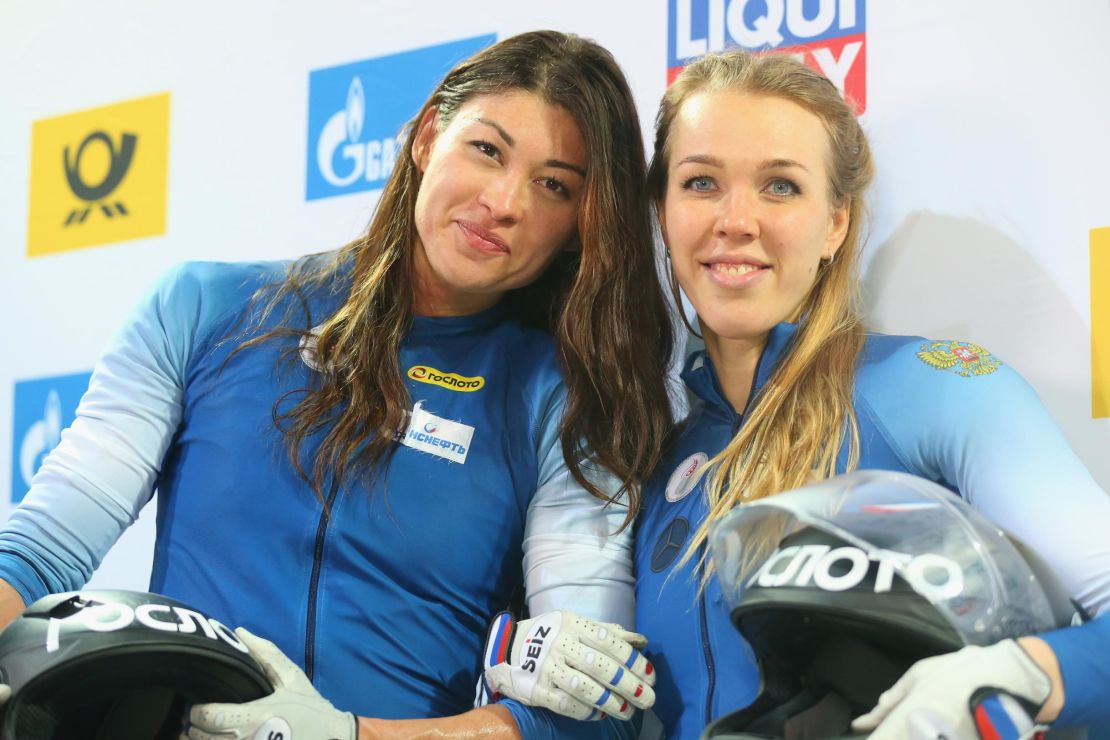 On Saturday, a Russian delegation made a final pitch to the IOC Saturday to allow them to march behind the Russian flag.
Chef de Mission Stanislav Pozdnyakov apologized again for the doping violations and said they were "more to do with negligence than malicious intent."
The IOC confirmed Sunday that the Russian Olympic Committee will have its suspension lifted after the Games, as long as no additional positive cases are returned from Olympic Athletes from Russia.
CNN's Jo Shelley contributed to this report.