A north Georgia high school teacher was arrested on Wednesday after he barricaded himself in a classroom and fired a shot from his handgun out of a window, police said.
No one was injured in the incident at Dalton High School, except for a female student who injured an ankle running through the school, police spokesman Bruce Frazier said.
The shooting about 85 miles north of Atlanta heightened the already tense debate around guns in schools in the wake of the deadly mass shooting in Parkland, Florida, two weeks ago.
President Donald Trump and the National Rifle Association, among others, have proposed that teachers should be allowed to bring firearms into schools to defend against possible attacks. But critics have said arming teachers would create a host of other dangerous side effects, and pointed to the Dalton shooting as Exhibit A in that argument.
School resource officer helped end standoff
The incident began about 11:30 a.m. when Randal Davidson, a 53-year-old social studies teacher, refused to let students into his classroom while he was in his planning period, Frazier said. When the principal put a key in the door in an attempt to enter, Davidson fired a shot from a handgun through an exterior window of the classroom, Frazier said.
The school went into lockdown, and police quickly arrived and evacuated the immediate area around his classroom. After about 30 to 45 minutes, Davidson agreed to surrender and was taken into custody without further incident, Frazier said.
Frazier said there was no evidence Davidson was trying to fire at anyone.
"It certainly seemed like he didn't have any intention to harm anybody else," Frazier said.
Police later tweeted that Davidson would face charges of aggravated assault, carrying a weapon on school grounds, terroristic threats, reckless conduct, possession of gun during commission of a crime, and disrupting a public school.
Dalton police said the school resource officer, who has a close relationship with school staff, was at the junior high school when the incident began and then came to Davidson's classroom. The officer was able to speak to the teacher and persuade him to leave his room without harming anyone.
"We're very, very proud of this officer and everything that he did to render this horrible situation safe as quick as what he did," Dalton police Assistant Chief Cliff Cason said.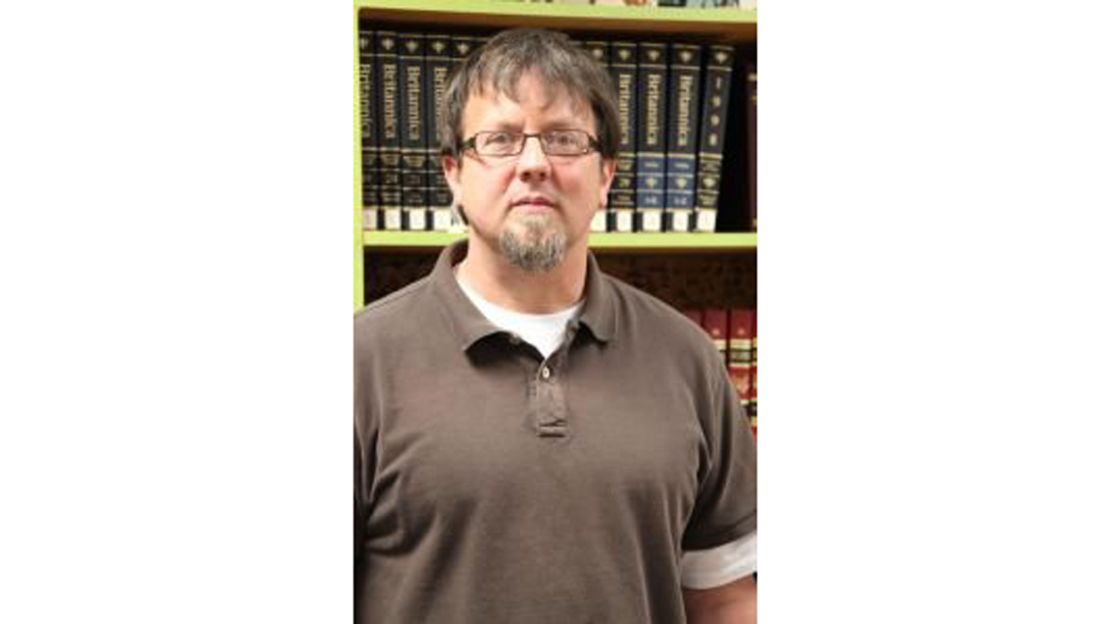 Cason praised the school's lockdown drill as "flawless" and said it made it easier for police to quickly reach the teacher.
"When we got there, they directed us where we needed to go and it made things so much easier for us because it wasn't mass chaos, as you see at times," Cason said.
In a lockdown drill, teachers are instructed to gather students into classrooms, lock the room, turn off the lights and move away from windows, Principal Steve Bartoo said.
Davidson has been a teacher at Dalton since 2004 and was the play-by-play radio announcer for the high school's football team, Frazier said. Police did not release any explanation for what happened.
Bartoo said Davidson was an "excellent teacher" who was "well thought of in our building."
Classes will resume Friday. Students can go by the school Thursday to claim their belongings.
CNN's Jason Hanna and Jamiel Lynch contributed to this report.