Her high school is more than 1,600 miles from the US-Mexico border – and the immigration debate was far from most of her classmates' minds.
So Brandi Marsch decided to bring the border to them.
The 17-year-old senior at Baldwin High School in Pittsburgh created an art installation in a stairwell at school, an interpretation of the struggle of people who try to cross the border.
She used barbed wire to symbolize security, hung flowers from the ceiling to recognize the immigrants who die on the difficult journey, and she placed copies of green cards around a fence to highlight the people who make it.
Marsch was born in the United States and says she doesn't have a personal connection to the immigration issue. But what she learned through this project surprised her.
"I didn't understand the amount of effort it took to come into the country itself," she said. "I didn't understand the sacrifices people have to make."
The assignment
It started out as a class assignment.
Cheryl Foote, Marsch's art teacher, asked her students to think about a local or global social issue and create a project to display at school.
Marsch is a member of Global Minds, an organization that meets after school to discuss world issues. They'd been discussing immigration, and it sparked the idea.
The project took her months to complete. She watched documentaries, read articles about immigration and talked to some of the students at school. "More people should be educated about it," she said.
Foote told CNN she tried to be as hands-off as possible, but she did help Marsch out when she got stuck.
"I love how current her piece is and I think it's so great that the high school students have this artwork that serves as an intro to a conversation," the art teacher said.
Baldwin High School has a large number of students who have moved to the US from another country or who speak English as their second language. Minorities make up 16% of the student population.
"It's relevant to them," Foote said.
When Marsch finally got the principal's permission to install her project, she set it up in a stairwell at the school in mid-February. Students at Baldwin call it "the cage."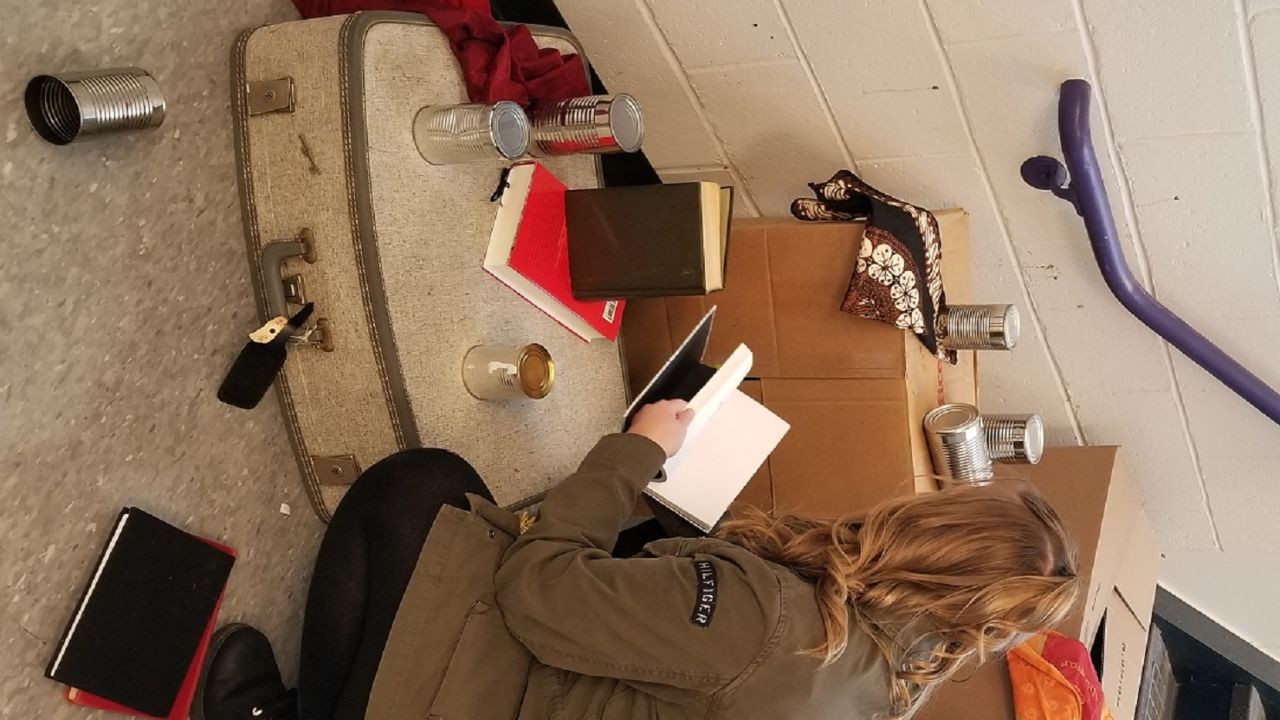 Boxes, suitcases and clothing thrown around within the cage are meant to represent items belonging to people who may have perished crossing the border.
Marsch also included stats and facts about immigration to make sure the project was serving its intended purpose: to raise awareness about the issue.
She says she's gotten praise and some criticism of her work – including some people who complained about getting their clothing snagged on the barbed wire.
But she's proud of her project.
"Some people didn't agree with my viewpoint on it, which is totally fine," Marsch said.
CNN's Catherine Shoichet contributed to this report.