Story highlights
Ex-footballer Hidetoshi Nakata has developed a passion for Japanese culture and crafts
He says he is on a mission to promote sake to the rest of the world
A bottle of Nakata's N Sake retails for $1000
A football star, a style icon, and the recipient of an Italian knighthood – at 41 years old Hidetoshi Nakata has already achieved more than most people do in a lifetime.
And he's not stopping there.
Born in Yamanashi prefecture, Japan, Nakata became famous during his decade-long career as a professional footballer for clubs in Italy and the UK. He represented Japan in three FIFA World Cups and two Olympic Games, putting Asian football in the global spotlight.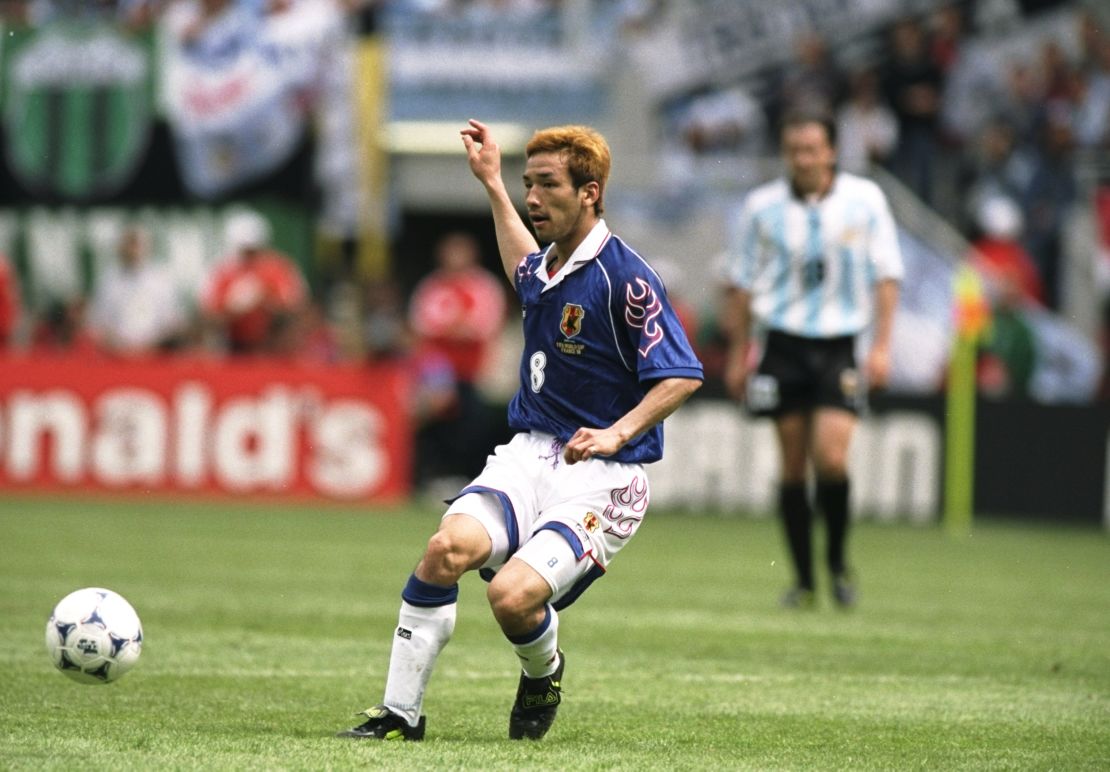 Then in 2006, aged 29 years old, he announced his retirement.
"I played because I loved [it], but I was losing a bit of passion for football. My people came to stop me but I said: 'Please cut my contract. I don't need any money anymore, just let me leave.'"
Nakata says he sometimes misses football but never regrets his decision. "I need to respect my emotion, my decision in the past. Otherwise, I just I can't be myself, right?"
Now, Nakata has a new mission. He has become a self-appointed cultural ambassador for Japan, promoting his home nation's culture and craftsmanship to the world through the universal language of sake.
Hidetoshi Nakata's tips for drinking sake
"I need to become a better Japanese person"
Nakata left Japan for Europe aged 21 to pursue his football career.
"All my life I just played football, basically. Every country I went … people asked me about Japan but I didn't know anything about it," he says. "That's a part of my life, so I need to become a better Japanese person."
Returning home in his early 30s, Nakata says he jumped into a Toyota Harrier and visited all of Japan's 47 prefectures, with the aim of getting to know his home country.
"I thought maybe it's going to take three to four months, but actually it took me seven years to finish [the project]," he says.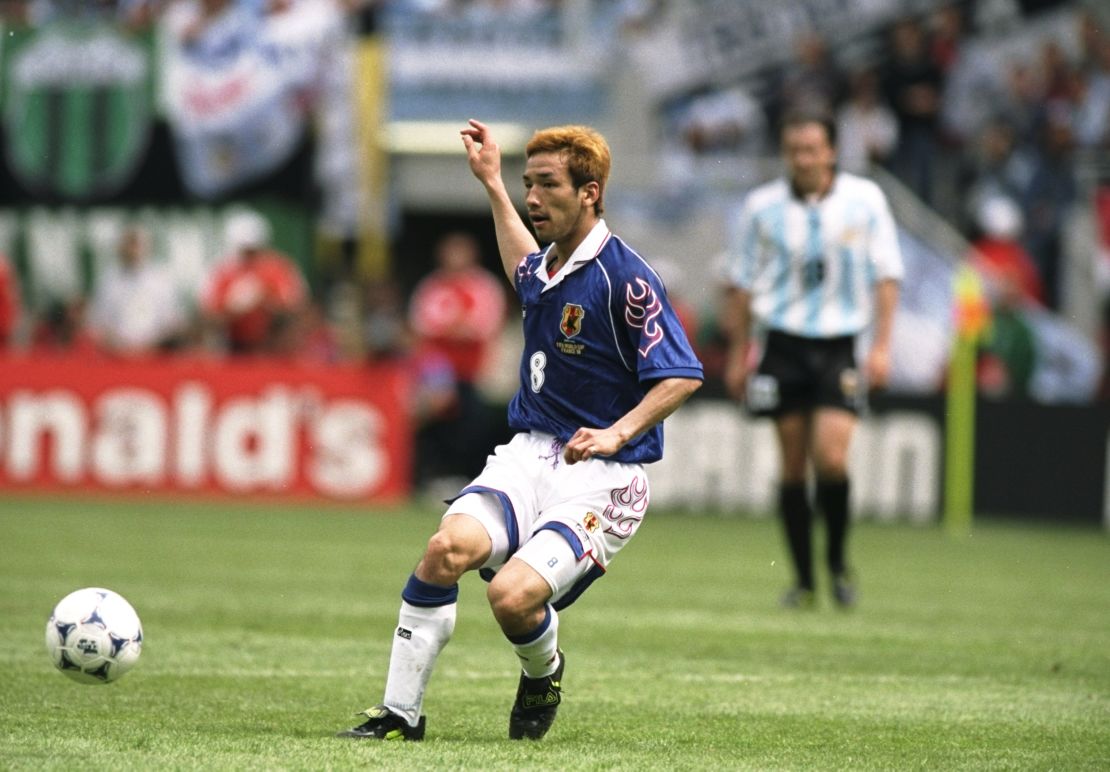 During his journey, Nakata says he discovered the beauty and elegance of Japanese craftsmanship – something he believes is closely connected to nature and daily life in Japan.
Of the craftspeople he met, he says: "I was fascinated [by] their quality of life, quality of [their] product. Their dedicated life was so amazing. Today, all over world, craftsmen are disappearing – not because they are losing their value but because people don't know about them."
Why Hidetoshi Nakata prefers life after football
For the sake of it
After his trip, Nakata decided to enter the world of Japanese craftsmanship himself.
Having visited hundreds of breweries across the country, in 2013 he launched his own high-end brand of sake, a Japanese rice wine. Produced in association with Takagi Brewery, one of Japan's most prestigious sake makers, "N" is presented in a minimalist black bottle and retails for around $1,000.
Hidetoshi Nakata becomes a cultural ambassador for Japan
Nakata's sake ambitions didn't end there. He has also created a sake fridge that allows restaurants and consumers to store sake correctly (at -5°C, according to Nakata) and is developing a sake glassware line with Japanese brand Kimura Glass. He has produced an app – Sakenomy – that offers a guide to different sake makers, a label translation tool for non-Japanese speakers, and recommendations for pairing different cuisines and sake brands.
"Today, [sake makers] need to do everything because times have changed. There are so many people who want to know about Japan, Japanese culture, craftsmen but there is no connection between. So, I thought I could be a bridge between them."
"Disappear as clouds"
Nakata's quest to update centuries-old customs for the modern age has been shaped by the people he has met – sake makers, chefs, producers and craftspeople – who are all dedicated to preserving Japan's proud heritage.
But even as Nakata pursues his new passion for culture and craftsmanship, he says he doesn't want to be remembered for it.
"I'd just like to disappear as clouds. It's like the same as nature. Like wind, you can't see it, but sometimes it makes you happy. That kind of thing, I'd like to be."