Turkish forces and allied rebels are poised to enter the center of the Kurdish-held Syrian city of Afrin "at any moment," Turkish President Recep Tayyip Erdogan warned Friday, risking a further escalation of violence in northwest Syria.
Turkey, a NATO ally, launched an operation targeting Kurdish groups – some of them backed by the United States – in Afrin province in January to clear the border area of militias it considers to be terrorist organizations.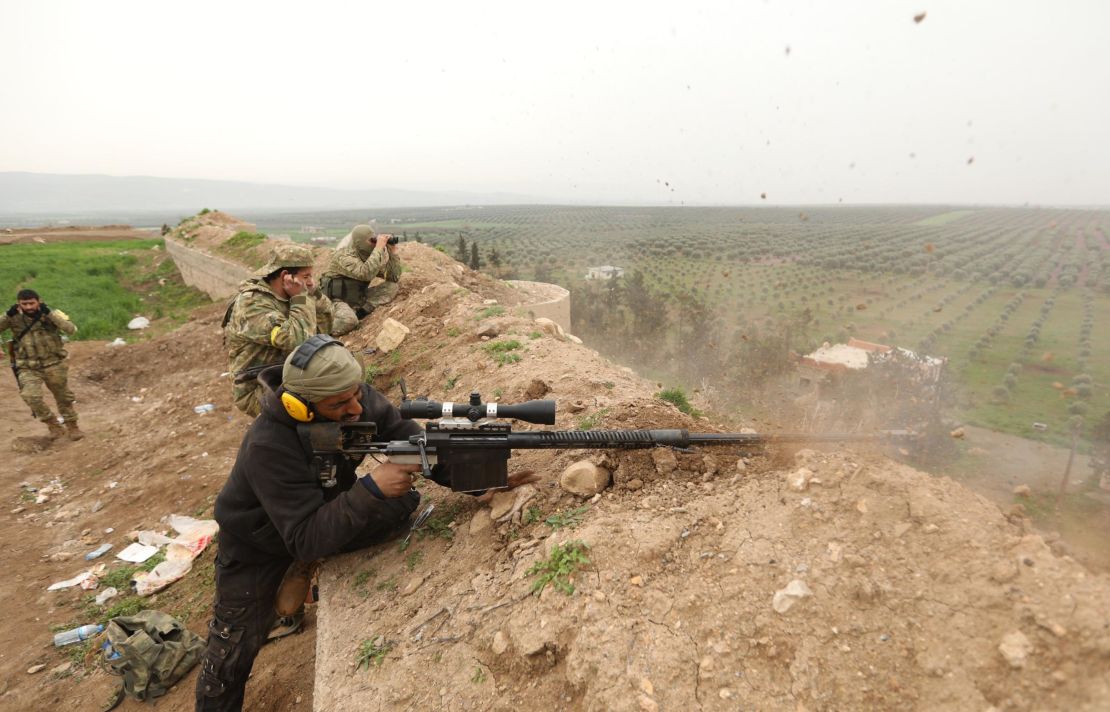 "Right now, Afrin city center is surrounded. God willing, we are in a position to enter Afrin center any moment," Erdogan said.
"We are definitely not there to occupy. We will God willing clear the territory from the ones who wants to occupy and hand it back to its real owners. This is what we want to do."
'Deep wound'
Bnafsh Jmmo, whose family lives in Turinda, near Afrin, told CNN that three of her children died in an airstrike on Thursday morning.
Jmmo said her sons Husain, 15, and Firhad, 10, along with her daughter Hala, 14, were killed as they ate breakfast.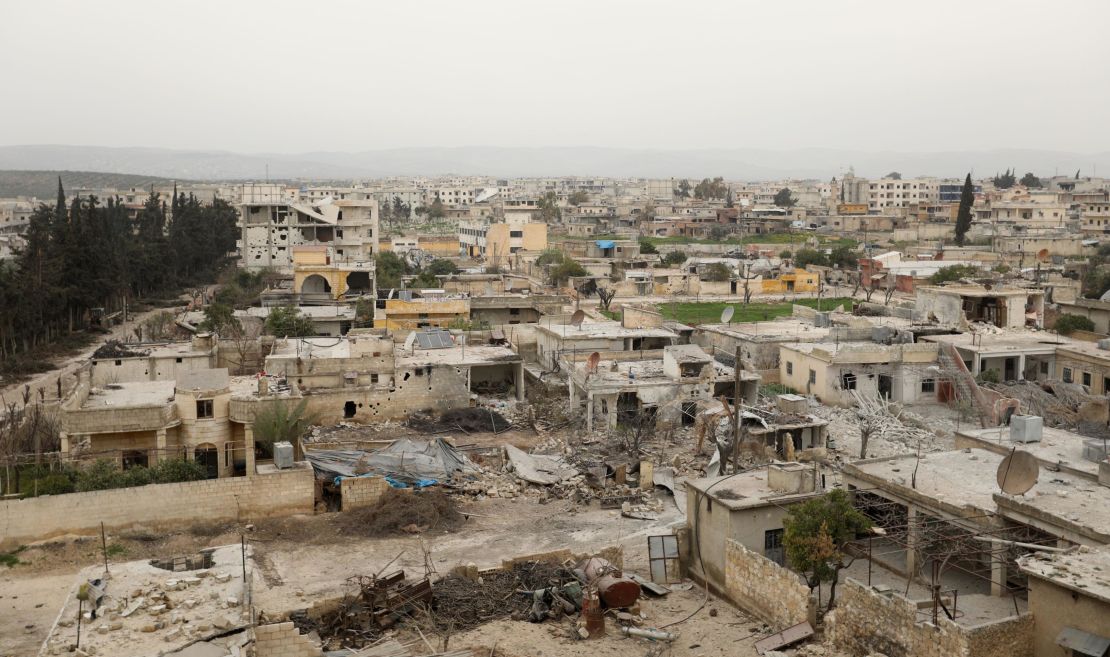 "My future has been destroyed after my loss of my children," she told CNN. "This deep wound will not be healed as long as I live because I lost my children and that means I've lost myself.
"We are simple people, we did not do anything, is that not wrong?"
Erdogan's announcement comes after Turkish state news agency Anadolu reported Friday that the country's troops "liberated" the Hallubi Kabir village in Afrin's northeast and took control of a dam which provides water to the Azaz and Afrin regions.
Turkey also claimed to have taken control of the town of Jandaris town on Wednesday, but the US-backed Syrian Democratic Forces (SDF) said Friday that the fighting was still ongoing.
The SDF said in a statement that Turkey was exposing the Kurds to "systematic annihilation" in Afrin with different types of weapons and airstrikes and that its forces would continue to defend the region.
Four branches of the SDF, which had been fighting ISIS in Syria, were transferred from east of the Euphrates Rivers to the Kurdish enclave of Afrin, SDF spokesman Mustafa Bali told CNN in a statement earlier this week.
The redeployed SDF forces joined pro-Syrian government fighters who entered Afrin last month as part of a deal between the regime and Kurdish forces.
Turkey's deputy prime minister warned at the time of "disastrous consequences" should Syrian government forces intervene in Afrin.
CNN's Samantha Beech contributed to this story.