British Prime Minister Theresa May said Monday that Russia was "highly likely" responsible for the attempted murder of former Russian double agent Sergei Skripal and his daughter Yulia in the English city of Salisbury on March 4.
In a strongly worded statement to the House of Commons that is likely to plunge UK-Russia relations to a new low, May said the "military grade" nerve agent used in the attack had been identified as Novichok, a substance developed in the Soviet Union in the 1970s.
May said the Russian ambassador has been summoned to the UK Foreign Office to explain whether the attack was "a direct action by the Russian state," or the result of the Russian government "losing control" of its stock nerve agents.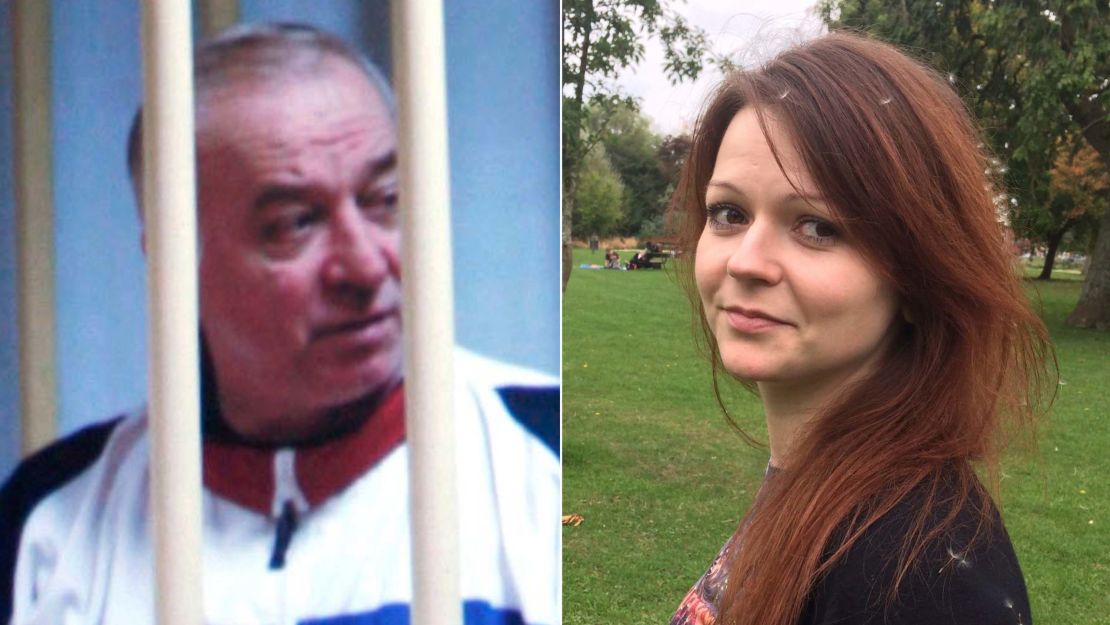 May demanded a response from the Russian government by the end of Tuesday. "Should there be no credible response, we will conclude that this action amounts to an unlawful use of force by the Russian state against the United Kingdom," May said.
"Based on the positive identification of this chemical agent by world-leading experts at the Defence Science and Technology Laboratory at Porton Down, our knowledge that Russia has previously produced this agent and would still be capable of doing so, Russia's record of conducting state-sponsored assassinations, and our assessment that Russia views some defectors as legitimate targets for assassinations, the government has concluded that it is highly likely that Russia was responsible for the act against Sergei and Yulia Skripal," May said.
"This attempted murder using a weapons-grade nerve agent in a British town was not just a crime against the Skripals. It was an indiscriminate and reckless act against the United Kingdom, putting the lives of innocent civilians at risk. And we will not tolerate such a brazen attempt to murder innocent civilians on our soil."
Exactly how Britain might respond to evidence that implicated Moscow in the attack remains unclear. Possible options might include the expulsion of Russian diplomats and UK-based pro-Kremlin oligarchs, financial restrictions on figures linked to the Kremlin, and diplomatic efforts involving EU and US allies.
White House press secretary Sarah Sanders described the episode as an outrage, calling it "reckless, indiscriminate and irresponsible," though she refused to blame Russia for the attack.
"We stand with our ally and fully support them and are ready if we can be of any assistance to them," she added.
Russia decries May's 'circus show'
Russian Foreign Ministry spokeswoman Maria Zakharova dismissed May's comments, telling CNN: "This is a circus show in the British Parliament."
"The conclusion is obvious," she continued. "This is another information and political campaign based on provocation."
"Before composing new fairy tales, let someone in the kingdom tell you about how the previous ones about Litvinenko, Berezovsky, Perepilichny and many others ended," she said, referring to other Russians who died in mysterious circumstances in the UK.
Speaking from Moscow before May made her statement, Russian President Vladimir Putin said the UK should "get to the bottom" of what happened to the former spy in the English city of Salisbury before talking to him, according to the state-run RIA news agency.
Putin was replying to a BBC journalist who asked if Russia was responsible for the attack. According to RIA, he replied: "Get to the bottom of [things] there, and then we will discuss this with you."
May: Attack took place against backdrop of 'Russian state aggression'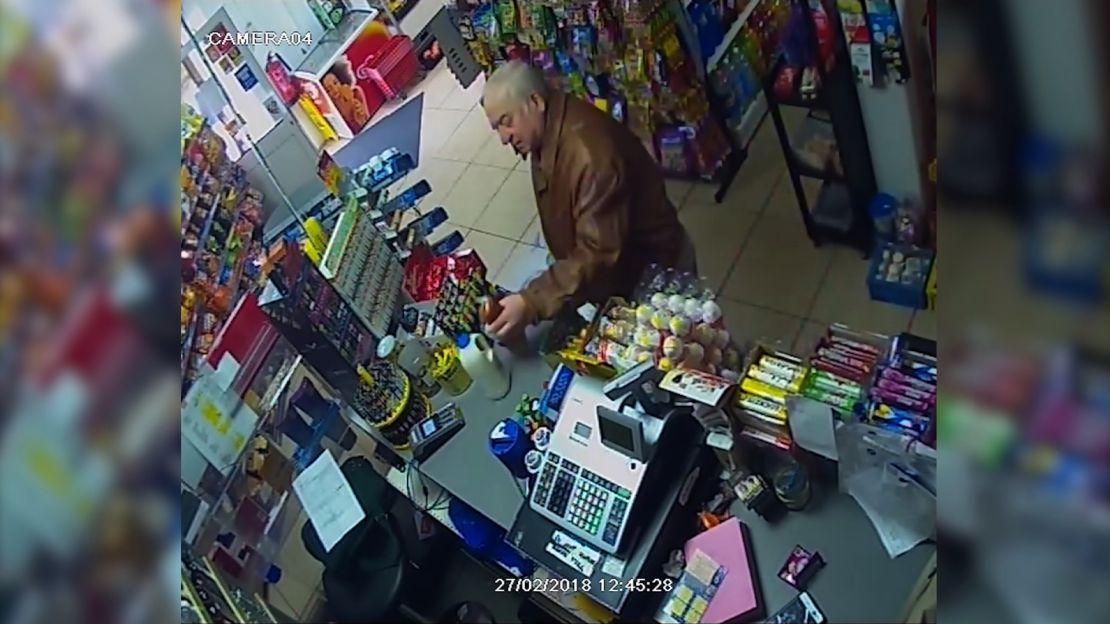 The Skripals, believed by authorities to have been deliberately targeted, were found slumped on a bench near a shopping center in Salisbury eight days ago.
Skripal, 66, and his daughter Yulia, 33, remain hospitalized in critical condition. A police officer who came into contact with the nerve agent, Detective Sgt. Nick Bailey, remains hospitalized in serious condition but has been speaking to visitors.
Novichok is a Soviet-era poison that was made to evade various chemical weapons treaties and provide a more stable, two-part agent that was harder to detect.
The relationship between Britain and Russia has been fractious since the assassination of former Russian spy Alexander Litvinenko in 2006 but this latest episode will plunge it even further into the abyss.
A British inquiry found that two Russian agents poisoned Litvinenko at a London hotel bar in 2006 by spiking his tea with highly radioactive polonium-210, and that Putin "probably approved" Litvinenko's killing. The Kremlin has always denied the accusation.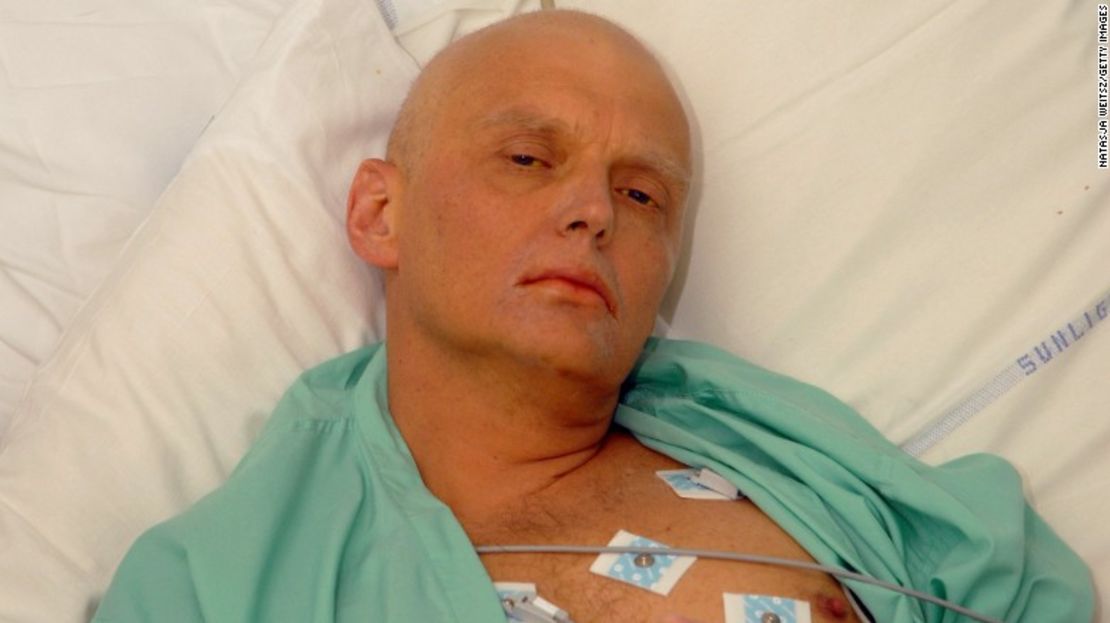 Both countries have acknowledged the deterioration of relations, with Russian Foreign Secretary Sergey Lavrov admitting in December it was "not a secret" that the Russia-UK relationship was at a "very low point."
Those relations are unlikely to improve in the wake of May's statement, in which the Prime Minister said the attack in Salisbury had taken place "against a backdrop of a well-established pattern of Russian state aggression."
"Russia's illegal annexation of Crimea was the first time since the Second World War that one sovereign nation has forcibly taken territory from another in Europe," May said.
"Russia has fomented conflict in the Donbas, repeatedly violated the national airspace of several European countries, and mounted a sustained campaign of cyberespionage and disruption. This has included meddling in elections, and hacking the Danish Ministry of Defence and the Bundestag, among many others," May added, referring to Germany's Parliament.
Previously, UK Foreign Secretary Boris Johnson said the government would "respond appropriately and robustly," promising that "no attempts to take innocent lives on UK soil will go unpunished."
Johnson also called into question the UK's diplomatic representation in the 2018 World Cup, to be held in Russia later this year.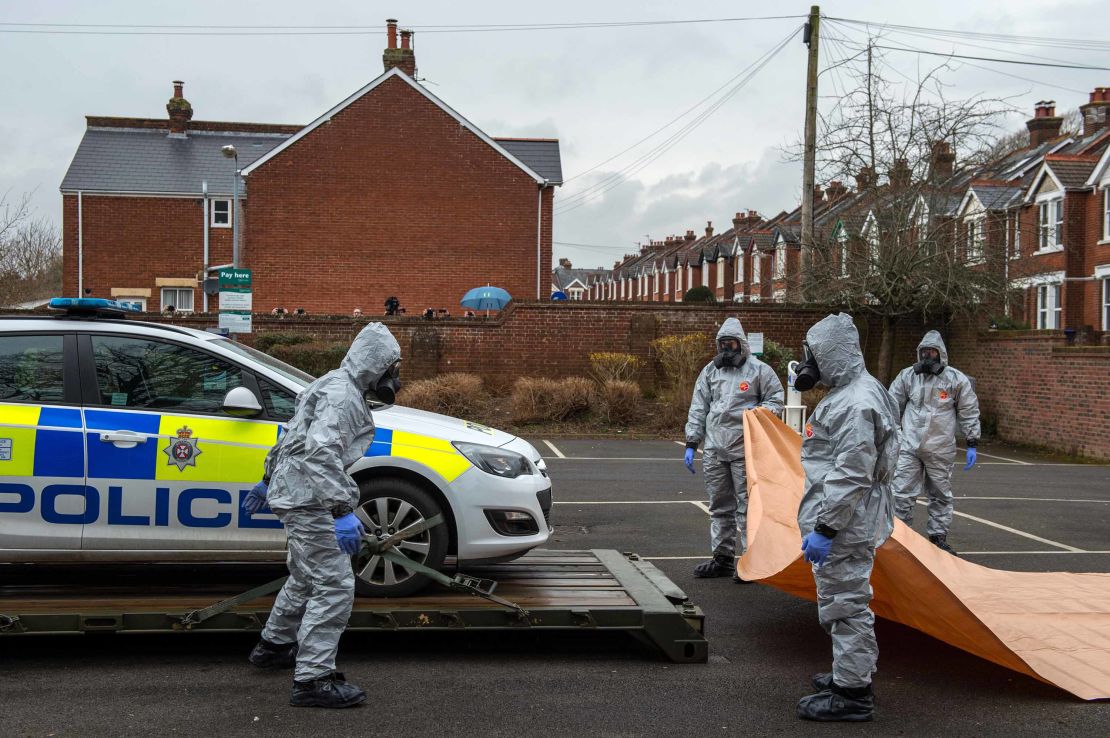 May's statement Monday followed a meeting of Britain's National Security Council to discuss the investigation, and came after UK public health authorities warned that hundreds of people may have been affected by the attack. Traces of the nerve agent were detected in the Salisbury branch of the Italian restaurant Zizzi and The Mill pub.
Speaking with reporters Sunday, England's chief medical officer, Sally Davies, urged customers who visited either location on the same day as Sergei Skripal to wash their clothes and any possessions they had with them at the time.
The announcement followed the deployment Friday of an additional 180 military personnel to help police investigate several sites amid concerns over potential contamination.
Police have so far identified more than 200 witnesses and 240 pieces of evidence in the attempted killing, UK Home Secretary Amber Rudd said Saturday.
Who is Sergei Skripal?
In 2006, Sergei Skripal was sentenced to 13 years in prison for spying for Britain, according to Russian state media accounts of the closed hearing.
Russian court officials at the time said he'd received at least $100,000 for his work for MI6, the British intelligence service. He was granted refuge in the UK after a high-profile spy exchange between the United States and Russia in 2010.
His daughter Yulia is thought to be one of the few members of his immediate family still alive after his wife and son died in recent years. She was visiting him from Russia at the time of the incident.
CNN's Emma Burrows in Moscow, Steve George in Hong Kong and Kevin Liptak in Washington contributed to this report.