Nikolai Glushkov, a Russian exile who had links to compatriots who died in mysterious circumstances in the UK, has been found dead in his London home, his lawyer confirmed.
London's Metropolitan police said counterterrorism officers would lead the investigation "as a precaution because of associations that the man is believed to have had."
Police did not name Glushkov, saying only they were investigating the death of a man in his 60s in southwest London. His lawyer, Andrei Borovkov, confirmed his death to the Echo of Moscow radio station.
In a statement, police said there was "no evidence to suggest a link" to the poisoning of the Russian former spy Sergei Skripal and his daughter Yulia in Salisbury.
Police were called by ambulance services at 10.46 p.m. Monday local time to an address in New Malden, in the borough of Kingston. A neighbor, Pat Egan, said police knocked on her door at 3.30 a.m. local time to ask whether she or her husband had seen or heard anything.
Egan said forensic crews attended the scene, but were not wearing hazmat suits. She added that police removed several bags of evidence. Tents were erected outside the house.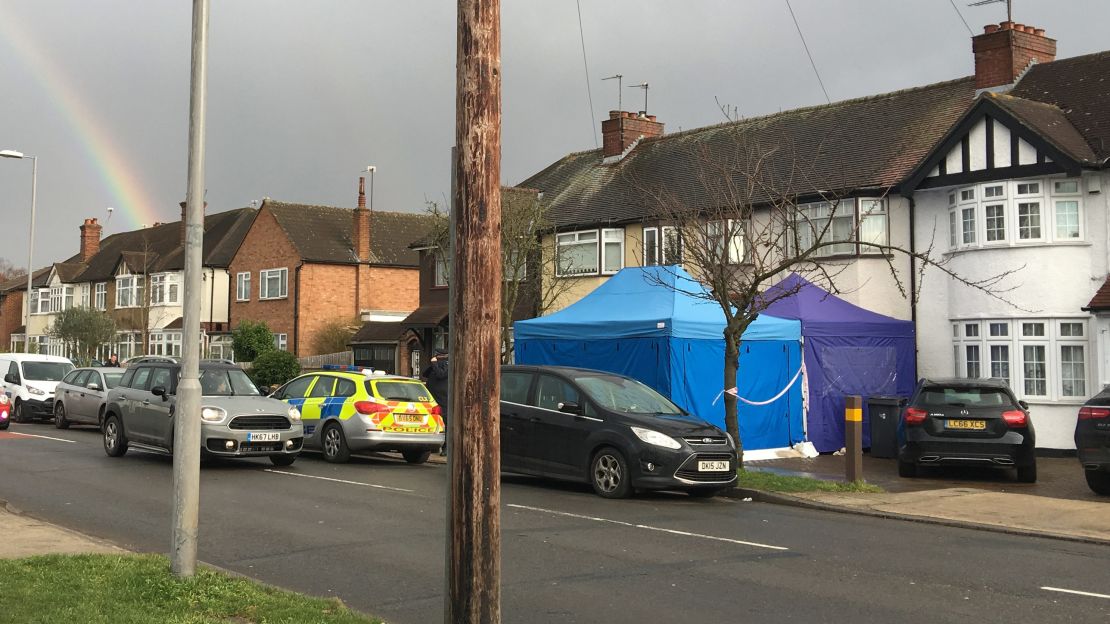 Associations with oligarchs
Glushkov was a friend of the oligarch Boris Berezovsky, a powerful oligarch found dead in his UK home in 2013. Glushkov was never convinced of the police explanation that Berezovsky killed himself.
He was granted political asylum in the UK in 2010, and in February 2016 Britain refused a request from Russia to extradite him on fraud charges connected to a period in the 1990s when he was deputy director of the Russian national airline Aeroflot.
Glushkov won notoriety in Russia's bare-knuckled transition to a market economy in the 1990s, when business, political and criminal interests often collided amid the privatization of state assets.
He was formerly an employee of Berezovsky, one of the billionaires who bankrolled the 1996 re-election of President Boris Yeltsin. Berezovsky subsequently fell out with Yeltsin's successor, President Vladimir Putin, and Glushkov found himself caught up in a politically charged corruption case.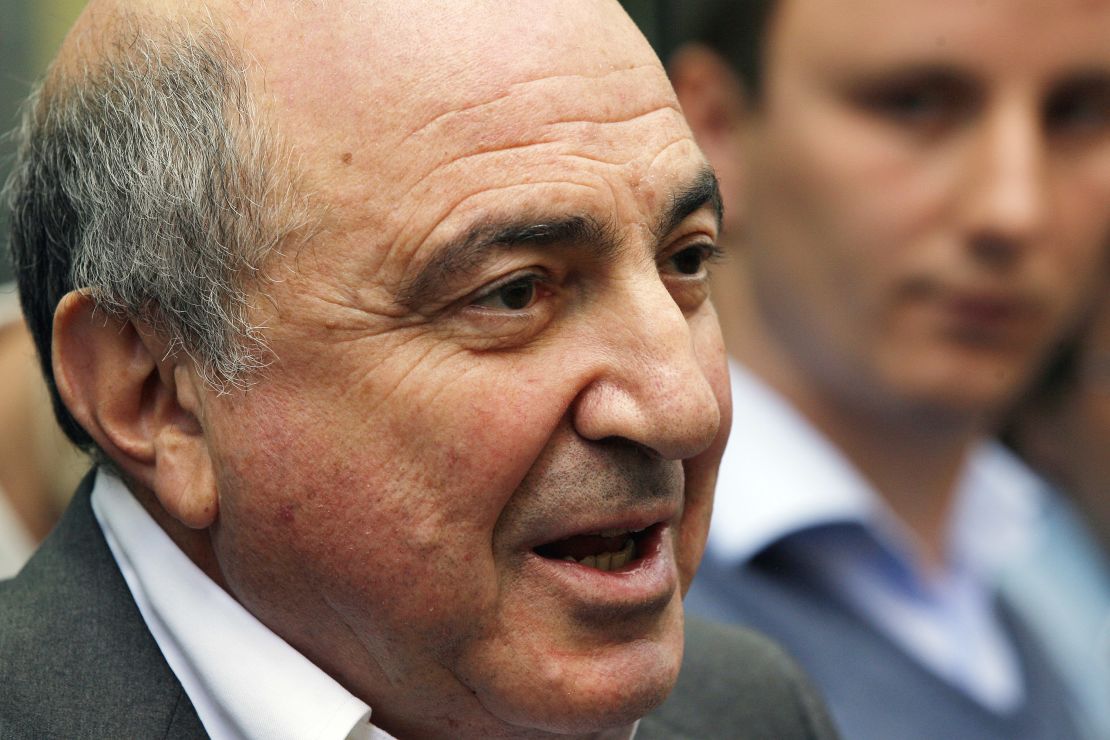 In 2000, Glushkov was arrested on charges of embezzling funds from Aeroflot, in which Berezovsky was a shareholder.
Glushkov was sentenced in 2004 by the Savelovsky Court of Moscow to three years and three months in prison and released for time served, Russian news agency Tass reported.
According to Tass, he received political asylum in the UK in 2010. But Russian courts continued to pursue him. Last year, a Moscow court tried him in absentia for embezzlement from Aeroflot.
According to investigators, Glushkov conspired with Berezovsky to restructure and embezzle loans worth an estimated $122.5 million, the Russian court-reporting agency RAPSI reported.
Acquaintances in London
Glushkov was questioned as part of a British inquiry into the poisoning of Alexander Litvinenko, who was poisoned with highly radioactive polonium-210 in 2006 in a hotel bar in London. Glushkov told the inquiry that he bumped into Litvinenko in Berezovsky's office.
Berezovsky was found dead in 2013 on the bathroom floor of his home in Berkshire, west of London. British police said at the time they found no sign of a struggle, suggesting Berezovsky had taken his own life. Glushkov argued publicly that he believed the exiled tycoon had been murdered.
Police said they had informed Glushkov's next of kin of his death. "Whilst we believe we know the identity of the deceased, formal identification is yet to take place," the police statement said.
CNN's James Masters wrote from London. Nathan Hodge reported from Moscow. Schams Elwazer and Lindsay Isaac reported from London.