Ahmed Masri knew early on in life that you never talked about the President in front of strangers, and that if you did, you used a nickname they wouldn't understand.
"People would say you could talk about God, but you couldn't talk about Hafez al-Assad," Masri said of the former Syrian president, and father of current leader Bashar al-Assad. "Every city and every village has a fake name for him to use when there's someone around who you don't know."
In his neighborhood in the southern Syrian town of Dara'a, that name was Abdel Ghader, or "worshipper of the treacherous."
Dara'a, then a quiet, nondescript border town, would eventually become infamous, inextricably linked with Syria's war.
"I was a little boy, maybe 10 years old and even then you can feel when people made some joke about Abdel Ghader, how they react," he told CNN. "In 2000, when he died, we were stunned. No one believed it. Is he like us? He can die?"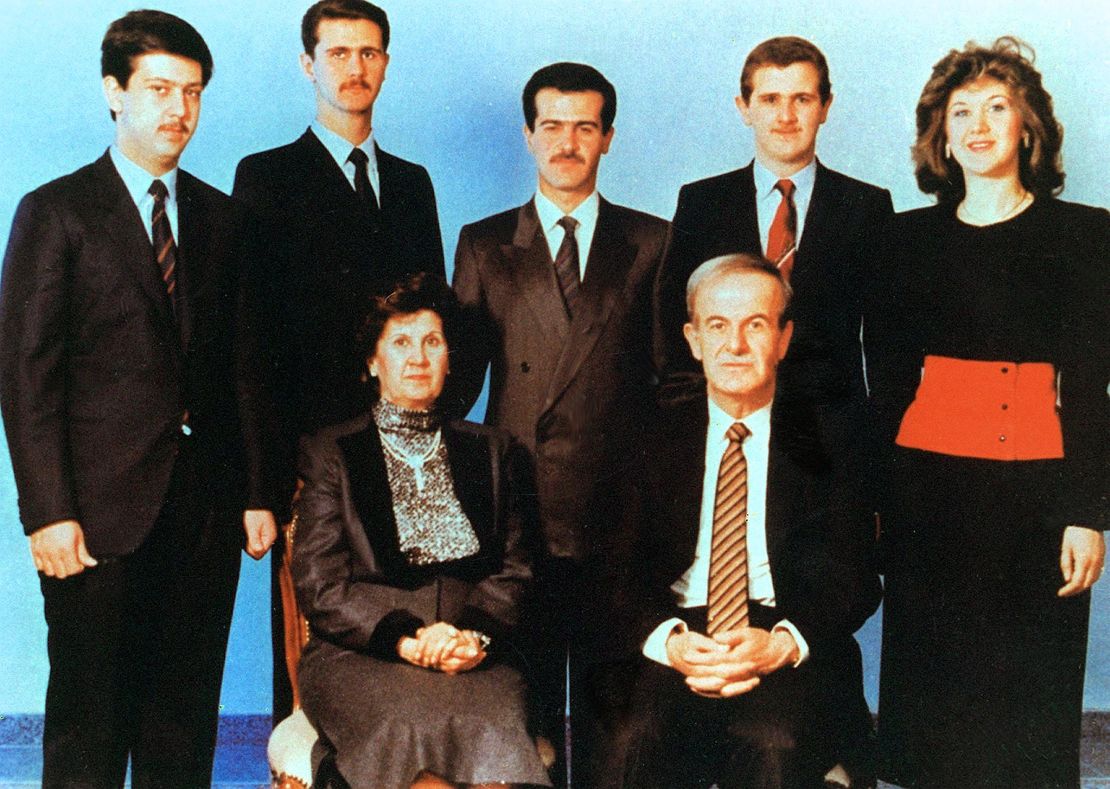 But the iron-fisted ruler did finally release his grip on Syria, dying at the age of 69 after nearly 30 years in power. His son Bashar, 34, an ophthalmologist who'd made his life in London, quickly replaced him. With him came the hope that Syria, cut off from the rest of the world, would slowly reemerge from the shadows.
Throughout the course of his life, Masri, now 39, has only ever known an Assad as his country's leader, and the paranoia that infected most Syrians' interaction with government authorities cast a pall over the most ordinary things, like applying for a passport or a driver's license.
Masri now lives in Alexandria, Virginia, after years of war sent him first to Jordan and then to the US. But as the war in Syria drags on, his thoughts are often with those back home.
His town of Dara'a, on the border with Jordan, was primarily agricultural, and the people lived well enough in a country where choices were restricted and the economy remained in the hands of a ruling party whose cohorts skimmed what they could to enrich themselves.
But Dara'a, and the story of at least 15 teenage boys arrested because of graffiti spray-painted on a high school wall, became the epicenter of the Syrian war. The outrage over their confinement and mistreatment rippled across the country in March 2011 until it ruptured into the fragments that exist today.
For Masri and many Syrians, the story of the war began in Dara'a.
'Forget your children'
At first Bashar al-Assad seemed to fulfill Syrians' aspirations. Changes came to the country, albeit slowly.
"We used to see mobile phones on the television and in the movies," Masri recalled. "And we thought they were a fantasy."
A year after Bashar came to power, mobile phones arrived in the country. They were expensive, and the two companies with the contracts to provide the phones and the SIM cards were dominated by Bashar's cronies and family, including his cousin Rami Makhlouf, who is known as the richest man in Syria. Worth billions, he was designated by the US Treasury Department for "improperly benefiting from and aiding the public corruption".
In an interview with the New York Times in 2011, he warned that the regime would fight to the end, and it would be merciless. "We will sit here. We call it a fight until the end," Makhlouf said. "They should know when we suffer, we will not suffer alone."
Technology brought change. "The internet came to Syria, and then Facebook, and then people started to sense and see what was happening outside," Masri said.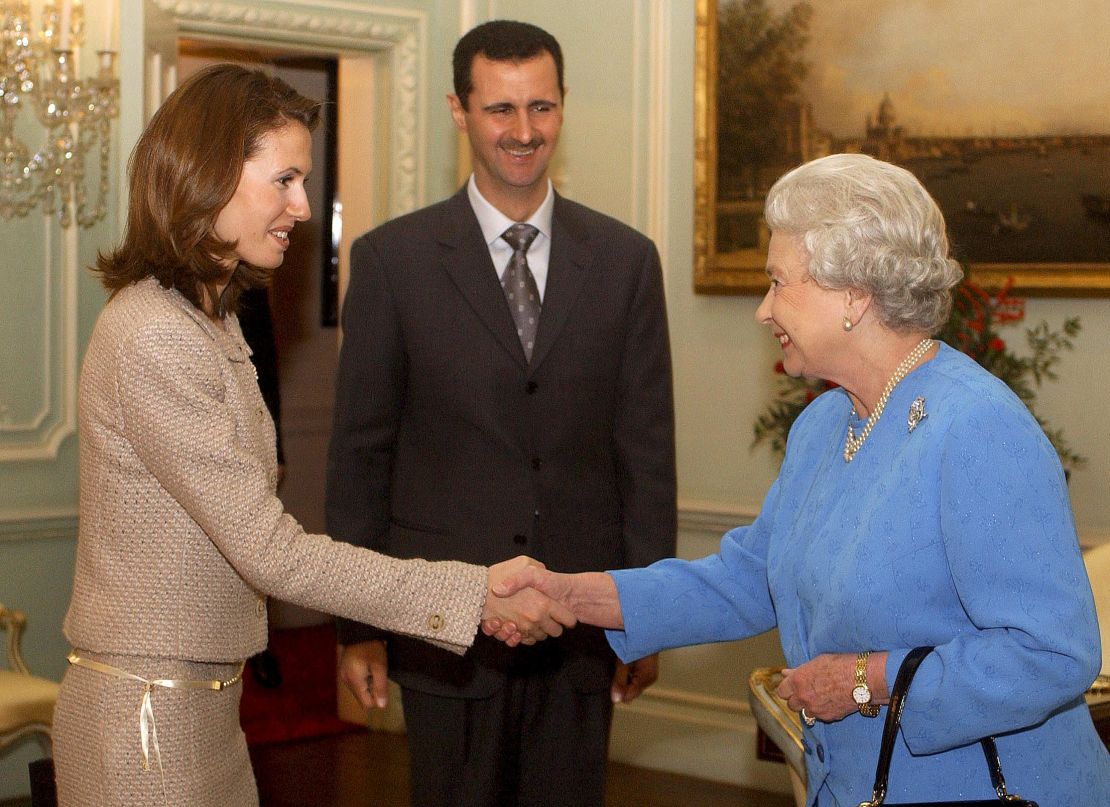 Then, another moment of consequence followed for Dara'a – the arrival of its new security chief Atef Najib, in late 2008. Among his many other titles was an unofficial one: he was also a cousin of the new President and he quickly set about establishing his own rules for the province.
"He started to take control of not just the place, but the people. He'd institute new laws like he was the President," recalled Masri. He said Najib made it difficult for people to sell their land, citing national security when denying approval for sales, because of Dara'a's proximity to Israel, a sworn enemy. Masri said Najib would send his proxies to offer to buy the land at half the price and take on responsibility for obtaining the approvals, swindling people out of their livelihoods.
Dara'a's tussles with its security chief occurred against a backdrop of a Middle East in uproar. The year 2011 began with Tunisian President Zine el Abidine Ben Ali fleeing the country for Saudi Arabia, sparking the beginning of the Arab Spring. Egyptian President Hosni Mubarak stepped down on February 11. The world held its breath and watched.
Dara'a and Najib were on a deadly, irreversible collision course.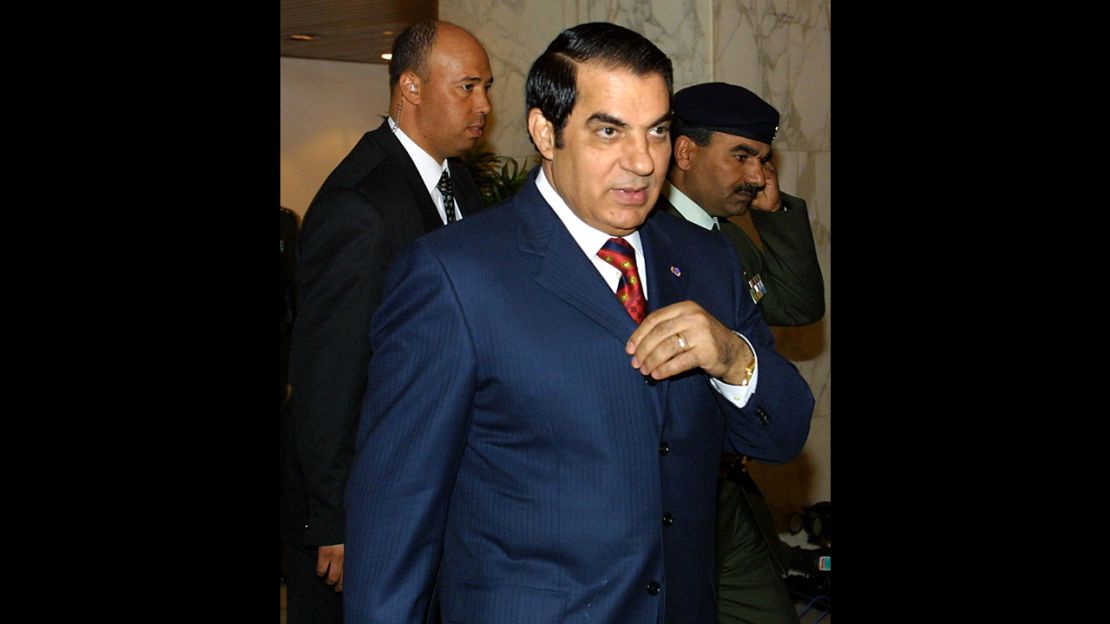 "The revolutions happened, people would watch on Al Jazeera and CNN and the people started to see what was happening outside," Masri recalled. "At a school in town, someone had written on the wall: 'It's your turn now Doctor,' referring to Assad, the ophthalmologist."
No one took the blame for the graffiti, he remembered. No one wanted to clean it up, either. Soon, Najib's men arrived.
"They needed to arrest someone," Masri said. "So they started to gather the names written on the walls, names students wrote years ago, and arrested those who were under 20 years old."
By now, the story of what happened to the teenage boys who were taken into custody by Najib's men has entered the lore of the Syrian war origin story. They were held, beaten, had fingernails removed, tortured for weeks. And for weeks their parents and friends would go to Najib's office, pleading for their release.
"They were told, 'Forget your children. If you want children, make more children. If you don't know how, bring us your women and we will make them for you,'" wrote Alia Malek in her book The Home That Was Our Country.
In 2011, Najib was one of several Syrian officials sanctioned by the Obama administration for their actions.
'It was terrifying'
One of the imprisoned children was Mouawiya Syasneh. Before the graffiti incident, his life consisted of school, homework, playing with his friends in the neighborhood and sometimes visiting relatives.
But the Arab Spring was impossible to ignore.
"We used to watch the news about the revolutions in Tunisia and Egypt. They used to write 'Freedom,' and 'Down with the regime,' so my friends and I spray-painted graffiti reading 'Freedom' and 'Down with the regime,' and 'It's your turn Doctor.'"
He said regime officials came to his house at 4 a.m. as the call for prayer sounded out and woke him up. "They handcuffed me. My parents were surprised, wondering why they were taking me." He said they told his parents they would bring him back after a while.
"It was terrifying," he said. "At the police station, under torture and beating, I admitted to the spray-painting and graffiti with my friends."
He said one of his friends had his fingers broken from the beatings. They remained imprisoned for more than a month.
Beyond the police station walls, the people of Dara'a marched in protest. They called on Assad to act where his cousin would not. Intelligence officers infiltrated the marches and arrested people, which led to more marches and protests.
Malek wrote that a high-ranking delegation of government officials traveled to Dara'a and met with the town's elders on Assad's behalf. The children were released in a gesture of goodwill.
Emerging broken and beaten from captivity to discover that the town had been demanding their release all those weeks, Syasneh was rejuvenated. "When I realized that the entire population, the residents of Dara'a were protesting against the regime, I got encouraged and started demanding the freedom we had written about against the Assad regime," he told CNN.
Not part of the plan
"But within 48 hours [of the teenagers' release], Syrian forces raided a mosque in the city," Malek wrote.
When Syrian army bullets flew across the square outside Omari mosque, the people of Dara'a scattered for safety.
On April 25, the army tanks rolled into town. "It was a Monday, around 5 or 6 in the morning," said Masri. "They shut down the power, they shut down the internet, the cable television, they shut down everything and surrounded the city."
The town has never been whole since.
"We didn't imagine things would get this bad," Masri confessed. "We thought we'd demonstrate and go on a hunger strike or whatever, and the government would pay attention to our demands. But there was bombing and killing and aircraft and tanks. It wasn't part of our plan."
Dara'a's protests spread to Douma and Idlib. Cities across the country seized on the plight of the teenaged boys and took to the street. At first, it appeared as though Assad too would feel the ire of the Arab street and eventually relent. But his regime responded with force, moderate Syrian activists were targeted and eventually the extremists rose to the fore.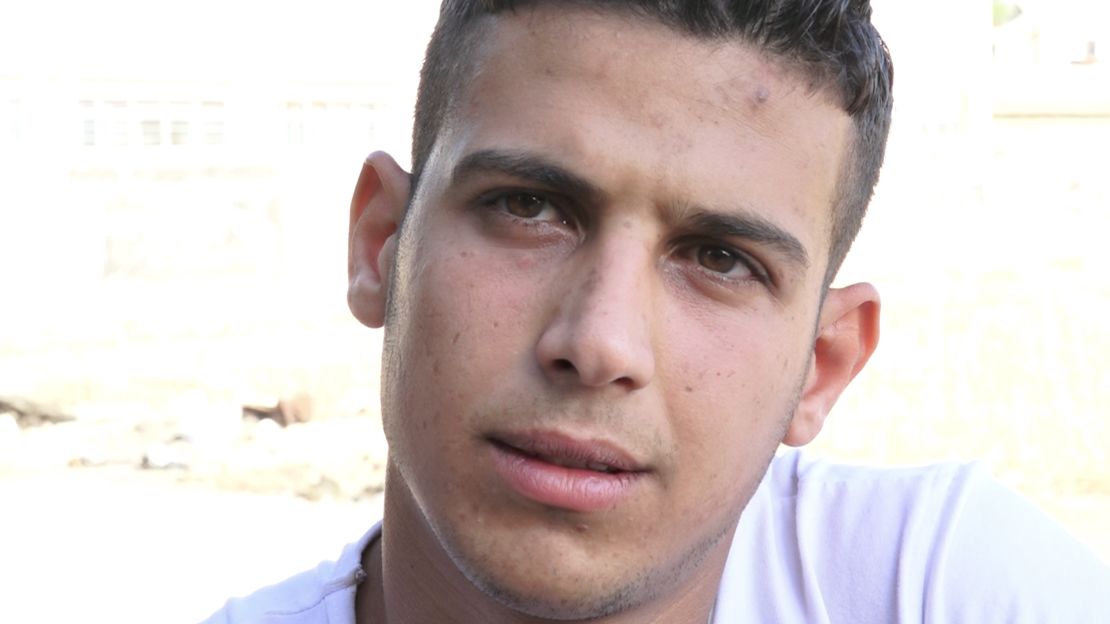 For his part, Syasneh joined the revolution. He remained in Dara'a and became a rebel fighter with the Free Syrian Army. It was after his father, a bystander, was killed in a rocket attack in 2013 that he – 16 years old at the time – decided to pick up a weapon and fight.
He told CNN that since there's been little violence in Dara'a, he hasn't been fighting.
He says he has no regrets. "After seven years and up until today, I don't regret it because he [Assad] killed the young and the old and destroyed Syria and displaced the Syrian people and destroyed the country," he said.
Nothing has changed
Now the province is split in two, divided between government forces controlling the north and two rebel groups that united the previous militias who'd fought for seven years in Dara'a, all in the south.
The country, infiltrated and partially controlled by ISIS, now finds the US, Russia and Iran fighting their own proxy war, exacerbating a humanitarian crisis with no end in sight.
The Assad regime is accused by humanitarian groups of conducting chemical attacks on its own people.
This week, rebels told Reuters that regime fighter jets struck parts of Dara'a in violation of the latest ceasefire.
"Nothing changed," said Masri, who left Dara'a for Jordan soon after the violence broke out. He arrived in the US three years ago and works part-time at a restaurant and as an Uber driver. "I lived in the time of Hafez and the time of Bashar. The two are the same. They employed the same people. They used the same politics and the same methods."
He lost a brother and an uncle to the war. His parents finally left their home in Dara'a and now live in Jordan. He still has family in Dara'a and is in touch with them regularly.
The people who live there now are tired of war, he said.
"They can't take anymore. The hunger, the bombing, ISIS, the Iranians, the Russians, people don't have ambitions anymore," he said. "Now they want a ceasefire, peace, whatever. You want to keep Bashar? Ok. I don't care, just don't kill me, don't kill my family, don't kill my children."
After seven years and the over-complication of what had begun as a dispute between a town and its security chief, Dara'a's people have reconciled with the reality that freedom as a dream is gone. The people, said Masri, are done.
CNN's Kareem Khadder and Abu Bakr Hajj Ali contributed to this report.