Editor's Note: Daniel Schatz is a political scientist and writer on international affairs. He has served as a visiting fellow at Harvard University's Weatherhead Center for International Affairs, Stanford University's Freeman Spogli Institute for International Studies and as a visiting scholar at the European Institute at Columbia University. The views expressed in this commentary are his own.
In February, Polish President Andrzej Duda signed a bill making it illegal to accuse Poland of complicity in the Holocaust. Speaking to journalists days later, Polish Prime Minister Mateusz Morawiecki rejected criticism of the law and prompted censure for implying that Jews should be seen as among the perpetrators of the Holocaust.
For some, this controversy evokes memories of the anti-Semitic March 1968 campaign, initiated by the then-communist government. The campaign led to the forced exodus of 15,000 Jews – including renowned figures in the arts and sciences – less than a quarter of a century after the Holocaust.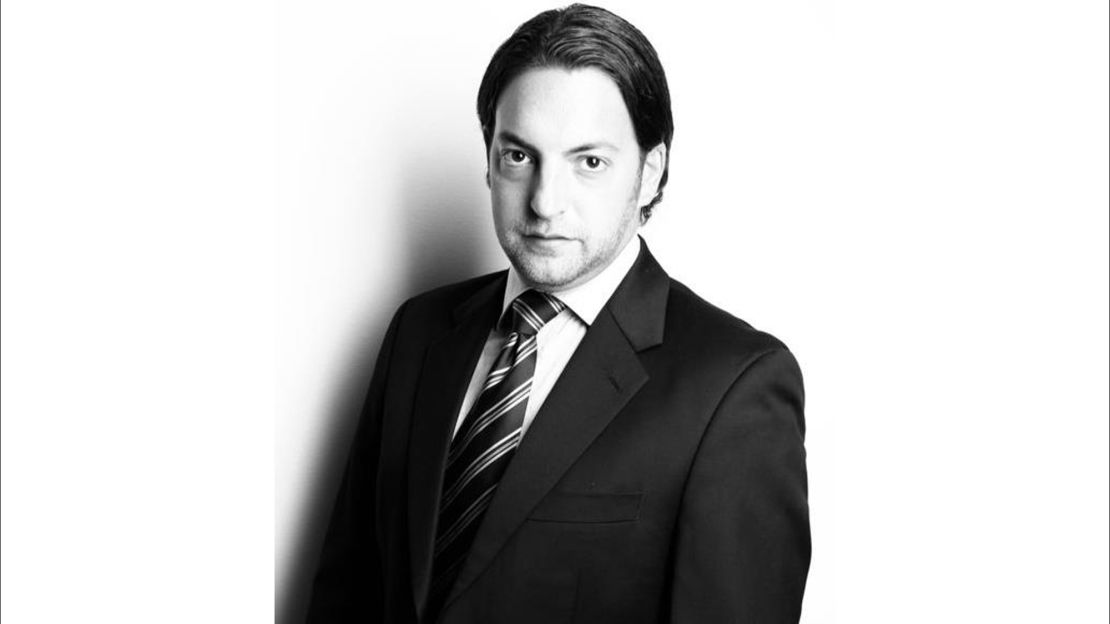 And though Poland's lower house of Parliament adopted a resolution last week condemning the 1968 campaign, its significance is not lost on anyone – least of all its remaining Jewish population.
In response to Israel's 1967 Six-Day War with its Arab neighbors, Władysław Gomułka, first secretary of the governing Polish United Workers' Party, began a bigoted campaign against Polish Jews. The last remaining survivors of the Holocaust – in a country that, before World War II, had more than 3 million Jewish citizens – were declared to be "foreigners," "cosmopolitans," "Zionists" and Poland's enemies.
Gomułka stated before the Trade Union Congress that "Israel's aggression in the Arab countries was met with applause in Zionist circles of Jews – Polish citizens." He then called for the expulsion of the country's last survivors.
Gomułka's comments launched a propaganda campaign and the mass mobilization against "the enemies of socialist Poland." Poles of Jewish descent were then subjected to systematic harassment and physical brutality, and prosecuted for defaming the Polish state. The victims were ultimately expelled from their jobs and campuses, had their citizenship revoked and were forced to emigrate.
Mieczysław Rakowski, the last Prime Minister of communist Poland, recalls how a woman from Krakow with two sons and a sick husband asked Gomułka in a letter how she should tell her children that they had now become pariahs in their own country. "Do me a favor and send some poison capsules," she wrote. "I have no strength to live anymore and I do not want my sons to spend their whole lives paying for having a Jewish father."
The brutal campaign ran parallel to the main chapter of March 1968 – mass protests initiated by students against the state. Poles of Jewish origin were accused of having instigated the rebellious calls for democratic reforms. They were arrested, beaten and subjected to torture and detention.
"We lost all of our human dignity and human rights. There was a general feeling on the streets that Jews could, once again, be freely persecuted," says Jozef Dajczgewand, who was detained on March 12, 1968, tortured, harassed and sentenced to two years in solitary confinement.
He told me that "the police ordered me to take off my pants, screaming 'f—ing Jew' while interrogating me. I closed my eyes, wondering for a second if it was Poles who committed these acts, or the same Nazis who had persecuted my parents."
When he was released from prison, all of his friends had fled Poland. "I could feel the echoes of history and decided to leave the country," Dajczgewand says.
The victims were made stateless, and subjected to humiliating exit procedures, which involved the confiscation of their possessions and savings.
To this day, no viable solution has been found to resolve the issue of compensation for the dispossessed, nor have any perpetrators been prosecuted.
The recent resurgence of intolerance in the public discourse has awakened the ghosts of the past, leaving many Poles in shock. Hanna, who asked that her last name not be revealed because she fears for her safety, is a member of Warsaw's Jewish community. She told me she now has a greater appreciation for her mother's fears of anti-Semitism.
"My mother was one of the very few who stayed in Poland following the 1968 campaign. She always said that Jews in this country must be mentally prepared to pack their bags and flee on very short notice," Hanna said. And though she thought her mother was crazy for saying that, Hanna said she realizes her mother may be the sanest of all.
A recent statement by Polish-Jewish organizations share these sentiments: "On the eve of the fiftieth anniversary of the anti-Semitic events of March 1968 and 75 years after the Warsaw Ghetto Uprising, Polish Jews do not feel safe in Poland."
"Maybe this is the circle of life," Hanna concludes, "where history is, once again, repeating itself."