Fit Nation: Around the World in 8 Races will air three times on Saturday, March 17, between 1 and 6 p.m. ET and one time between 5 and 6 p.m. ET on Sunday, March 18.
Story highlights
The first official ice cross race was in 2001 in Stockholm, on a frozen hill of a street
Padding, helmets and having competitors who know how to fall lower risk of injury
St. Paul, Minnesota
CNN
—
Strap on your blades; it's going to be a bumpy ride. Somewhere between Olympic event and "Jackass" stunt is Red Bull's Crashed Ice skating race series. Racers scream down a twisty, downhill motocross route that pours out of the Gothic facade of this city's iconic cathedral.
Crashed Ice has all the energy of an ice hockey game, minus the sticks, puck and rules. Four skaters drop at one time and try to be the fastest down down a roller coaster of track while avoiding a collision with each other and spilling onto the ice or against side walls only 18 feet apart in the middle. In St. Paul in January, the rolling 340-meter course had a vertical drop of 35 meters.
It's also fast, with skaters reaching speeds of 40 or even 50 miles an hour. "It's pretty exhilarating going down the track," Canadian racer Jacqueline Legere said. "Once you're done, you're like 'holy! I just did all that.' Yeah, it's over very quickly."
Tens of thousands of spectators turned out for the thrill of watching it live over two nights, some of them even paying for better viewing areas. Many more watched Red Bull's live coverage on their TVs or phones.
The whole scene at the race is a party, if a chilly one. There's consumption of local delicacies such as deep-fried cheese and beer. Like the racers, spectators have a need for speed, but crashes (it's in the name) are1 also a draw for those watching. Big screens above the course replay highlights of close wins and spectacular falls from previous competitions.
The course of jumps, descents and hairpin turns was thronged with fans, their faces up against the Plexiglas at sections. Rock music played between the commentary.
It's even more fun to compete. "What drives me in this sport is just the adrenaline," said Amanda Trunzo on Team USA, who placed first among the women at St. Paul. "The fans, the crowd … you can feed off of it. It's a sport that's unlike any other sport."
This year, the fastest of the nearly 150 racers was Marco Dallago of Austria, a testament not only to speed and dexterity but to not falling. When the competition was over, fireworks shot out from the finish line, and racers and spectators made their way to the nearby block party, which went into the late hours. The party never ends; it just moves on to the next city.
Ice cross downhill, breaking through
As an organized sport, ice cross downhill is less than 20 years old. The first official race was in 2001 in Stockholm, on a frozen hill of a street. The first world championship on a constructed track wasn't until 2010, in Munich. Two years later, St. Paul was added to the Crashed Ice race series of pro-am competitors. Today, the ATSX Ice Cross Downhill World Championship consists of four Red Bull Crashed Ice races and six Riders Cups, which is a beginner series. ATSX is the international organizing body for rules and safety regulations.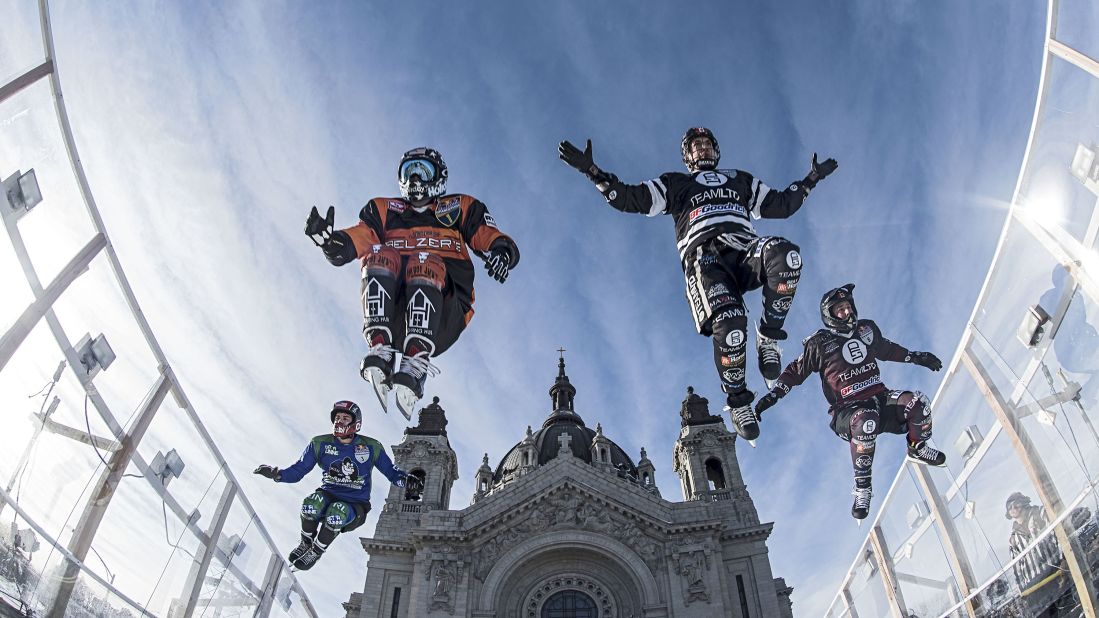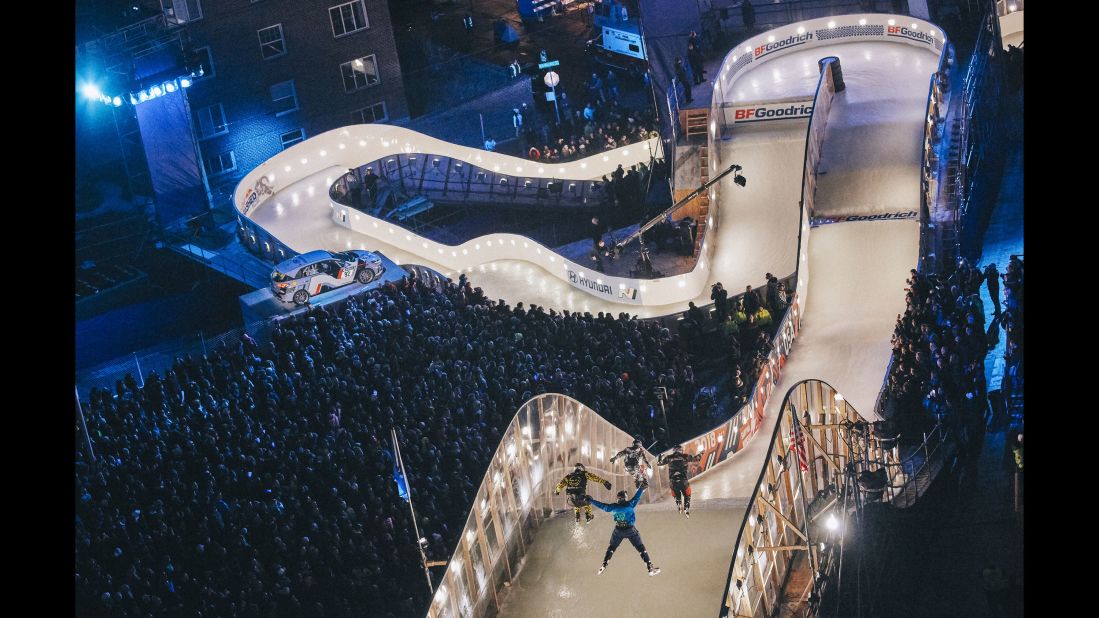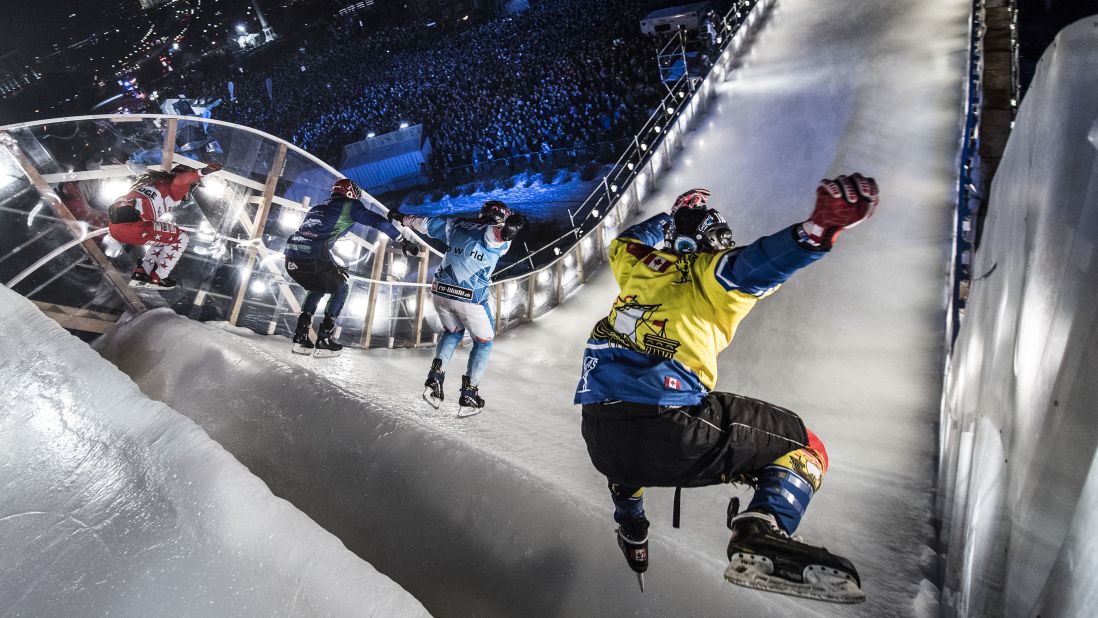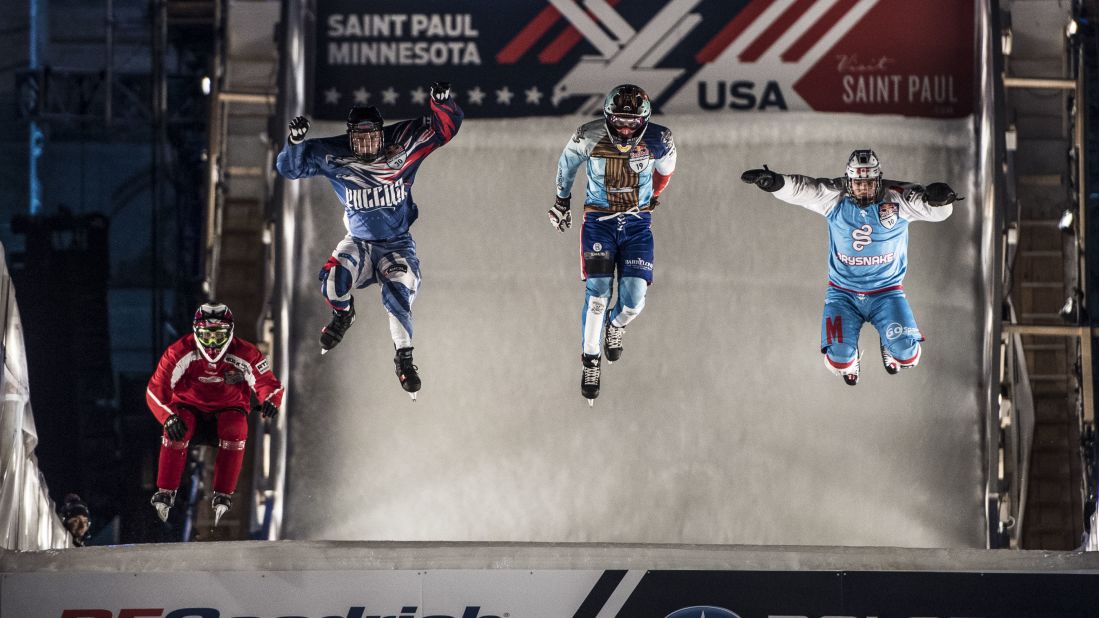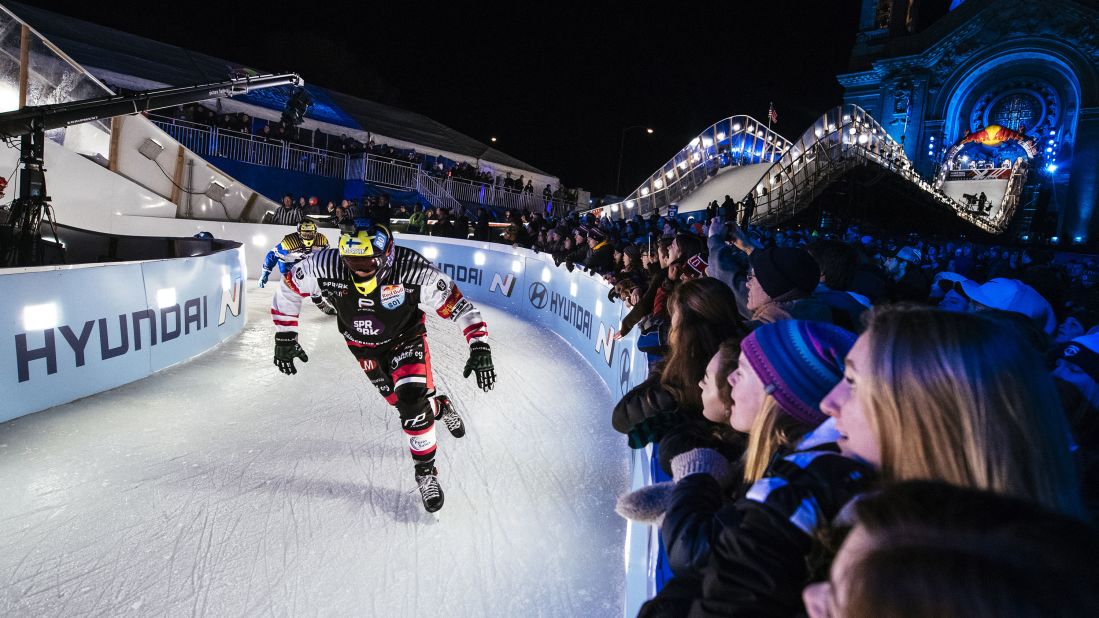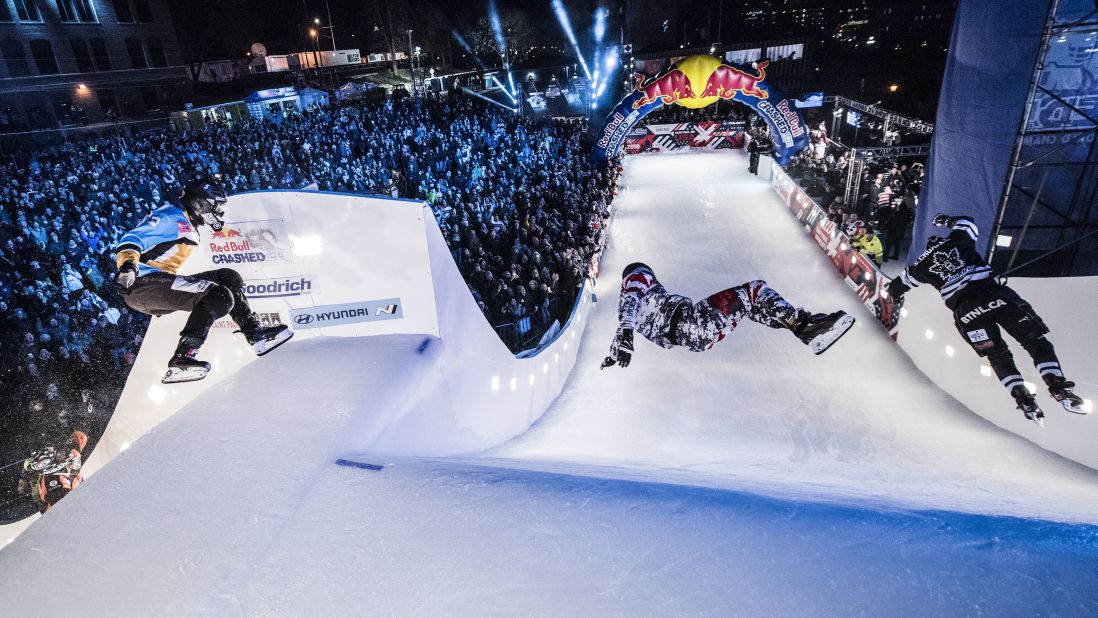 Red Bull's Crashed Ice downhill race