Editor's Note: Caroline Polisi is a federal and white-collar criminal defense attorney in New York and is of counsel at Pierce Burns LLP. She frequently appears on CNN as a legal analyst and is an anchor at the Law & Crime Network, providing live legal analysis on the country's high-profile court cases. Follow her @CarolinePolisi. The views expressed in this commentary are her own.
In 2004, Elizabeth Holmes was on top of the world. She'd left Stanford after her second year to join the ranks of Silicon Valley's next-generation start-up pioneers.
She was inspired by a lifelong fear of needles and a nagging conviction that there must be a better way to diagnose and prevent disease in the developed world.
And she was going to "disrupt" the health care system as we knew it, back before "disrupting" was even a thing.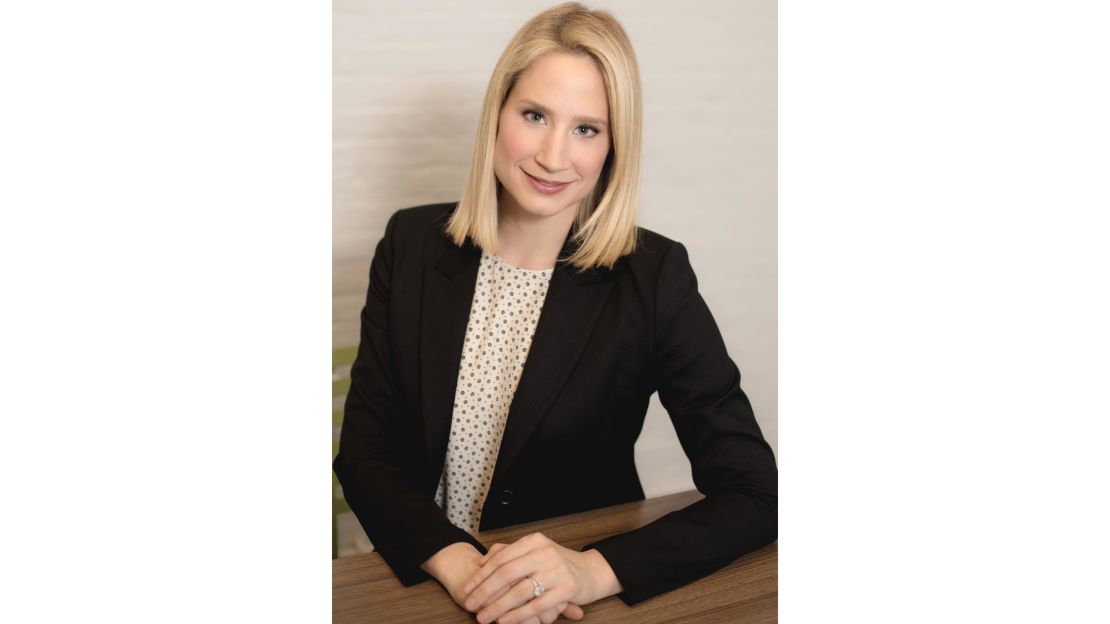 Her company, Theranos, aimed to democratize health care by providing broader access to preventive care through proprietary blood diagnostic technology. Holmes boasted the ability to do an array of blood tests from a single finger pinprick and just a few drops of blood, and claimed she could do it better, quicker, and cheaper than traditional blood testing.
The possibilities for earlier diagnoses and even prevention of any number of genetic diseases were endless.
By 2015, with Theranos at a market valuation of $9 billion, Forbes dubbed her the "youngest self-made woman billionaire," and Henry Kissinger sat on her board. By all accounts, at the age of 32, she was the elusive Silicon Valley unicorn (albeit a unicorn in a perpetual black turtleneck).
She's now its latest persona non grata.
With the depths of her alleged deception now revealed in the Security and Exchange Commission's recently released 24-page complaint, some are left scratching their heads as to how she could have gotten away with it–that is, if the allegations in the complaint are true. The answer is pretty simple.
As a white-collar criminal defense attorney, I can tell you just how unremarkable this story is. Countless well-intentioned young entrepreneurs suddenly find themselves in way too deep, and don't know how to extricate themselves. And many craft such compelling stories to investors that the line between fact and fiction is blurred even in their own minds.
It doesn't happen overnight. Whether it's confidence or hubris or just unbridled ambition, many truly believe that their company will be the next big thing, that they can pay off their debts as long as they can close the next deal, and that all will be forgiven once their investors are rich.
By all indications, Holmes ardently believed that her company would change the world – someday. And her promises to investors were consistent with the media image she was simultaneously cultivating for her company: that it was on the forefront of revolutionizing the diagnostics industry, breaking into new territory to drive change and quite possibly eradicate epidemics as we know them. Except, according to the SEC, she was lying to investors along the way.
According to the complaint, it began when technological challenges were kept secret from Theranos investors; pharmacy execs were misled by omission at first, rather than explicitly. Later, in an apparent effort to hide these setbacks, Holmes sent blood tests to third-party vendors using traditional blood diagnostic analysis because her own technology wasn't up to snuff.
Even as her business partnerships were falling apart and her technological innovations stalling, Holmes included financial information in Theranos investor binders projecting $1 billion in revenues for 2015, which, by that point, she knew could not be true, says the complaint.
In my experience, frauds like the one Holmes allegedly perpetrated are shockingly commonplace and are rarely hatched with co-conspirators and commenced with ill intent. Rather, they are backed into through a series of questionable business decisions, which in totality create a desperate situation. It's those who double down rather than admit defeat in those circumstances that end up in trouble with federal authorities.
It looks to me that Holmes had all the hallmarks of a double-downer.
As detailed in the complaint, over the course of a two-year scheme, Holmes and former Theranos President Ramesh "Sunny" Balwani allegedly lied about the capabilities of its proprietary technology, the extent of commercial and business relationships, its access to the Department of Defense, its status at the Food and Drug Administration, and the financial state of the company.
By the time the Wall Street Journal published a scathing investigation into the company's practices and Holmes' integrity, it was too late.
In 2017, Theranos settled a civil lawsuit with Walgreens for an undisclosed amount and reached a deal with investors in exchange for their releasing potential legal claims against the company.
In her settlement with the SEC action, subject to court approval, Holmes will be barred from serving as an officer or director of a public company for 10 years, will pay a $500,000 penalty, and will return the shares of the company she obtained through the fraud back to Theranos investors.
Criminal and regulatory prosecutions (like the SEC's) are often investigated on parallel tracks, with coordination and cooperation among various government agencies. I wouldn't be surprised if the United States Attorney's Office for the Northern District of California has an open criminal investigation against Holmes. As this story unfolds, Silicon Valley's one-time darling is now its cautionary tale.