US President Donald Trump's snap decision to accept an invitation to meet Kim Jong Un has triggered a series of secretive meetings to make sure it happens by May.
Envoys have been flying between Asia, the US and Europe, holding talks from Stockholm to San Francisco, about the location, timing and crucially what both sides want from the first ever meeting between a sitting US President and North Korean leader.
In the last few days, negotiations have included the potential release of three Americans in North Korean custody, as diplomats seek to make the most of re-opened lines of communication.
Here's where we are right now as plans are being put in place for the momentous Trump-Kim meeting.
The latest diplomatic moves?
Officials from both North and South Korea, along with representatives from the US, are set to meet in Finland Monday for talks on denuclearization, according to South Korean and Finnish officials. Six delegates from each side will attend the talks, starting with a dinner hosted by their Finnish hosts.
The so-called "track 1.5" talks, which will bring together a mixture of current government officials and nongovernmental experts, will include American representatives who are not government officials, said Kimmo Lahdevirta, an official at the Finland foreign ministry.
South Korean Foreign Minister Kang Kyung-wha is meeting with NATO Secretary General, Jens Stoltenberg, in Brussels Monday, and will also attend the EU's Informal Foreign Council.
And in the US, the 13th South Korea-US Integrated Defense Dialogue (KIDD), which determines US-South Korean military cooperation and can potentially impact the talks, is scheduled to be held in Washington this Monday and Tuesday.
Exclusive: Former US envoy says North Korea surprised Trump
Trump and Kim: What could go right (or wrong)?
Who's been where?
The latest meetings are just the latest in a global diplomatic push ahead of the planned summit. Over the weekend, the national security chiefs of South Korea, the US and Japan met in San Francisco to discuss the upcoming talks.
According to a statement released by South Korea's Blue House Sunday, Seoul's top security official Chung Eui-yong met with US National Security Advisor H.R. McMaster and Japan's Shotaro Yachi, where the three agreed on "the importance of not repeating past failures and agreed to continue closely working together over the next few weeks."
Elsewhere, North Korean Foreign Minister Ri Yong Ho traveled to Sweden to meet with his counterpart, Margot Wallstrom, for talks which extended over three days. The outreach was the first significant diplomatic move by Pyongyang since Trump announced that he would be willing to meet Kim, over a week ago.
Prior to the North Korean visit to the Swedish capital, South Korean envoys had traveled to Beijing, Tokyo and Moscow to quell regional jitters over the proposed talks.
Yun: N. Korea surprised Trump accepted
Trump apparently threatens to withdraw US troops from South Korea
When will details like location, date be decided?
Trump initially said that the meeting would take place "before May," an optimistic timeframe for a heads-of-state meeting to discuss a topic of this complexity.
Adam Mount, a senior fellow and Director of the Defense Posture Project at the Federation of American Scientists, says that there is an expectation that officials from the US and North Korea would sit down ahead of the summit to agree the details in a preparatory meeting.
"That we'll sit down with the North Koreans is promising," he told CNN. "You don't want to go through (an intermediary like the) South Koreans on this."
"It shouldn't be rushed. (The US) shouldn't stick to the May date if that would disadvantage them. You'd hope they'd get the three Americans (detained in North Korea) brought home before they agree to a meeting place."
Setting the right conditions for the talks is key, he says, rather than rushing to fulfill the deadline set by Trump in his announcement over a week ago.
What's on the table?
Negotiations between the North Korean and US sides are just beginning, and there is much to be decided.
At this early stage, one potential sticking point is the fate of three Americans, Kim Sang Duk, Kim Hak-Song, and Kim Dong Chul, who are still being held by North Korean government.
Sources with knowledge of the negotiations tell CNN that Sweden is helping negotiate the release of the three men.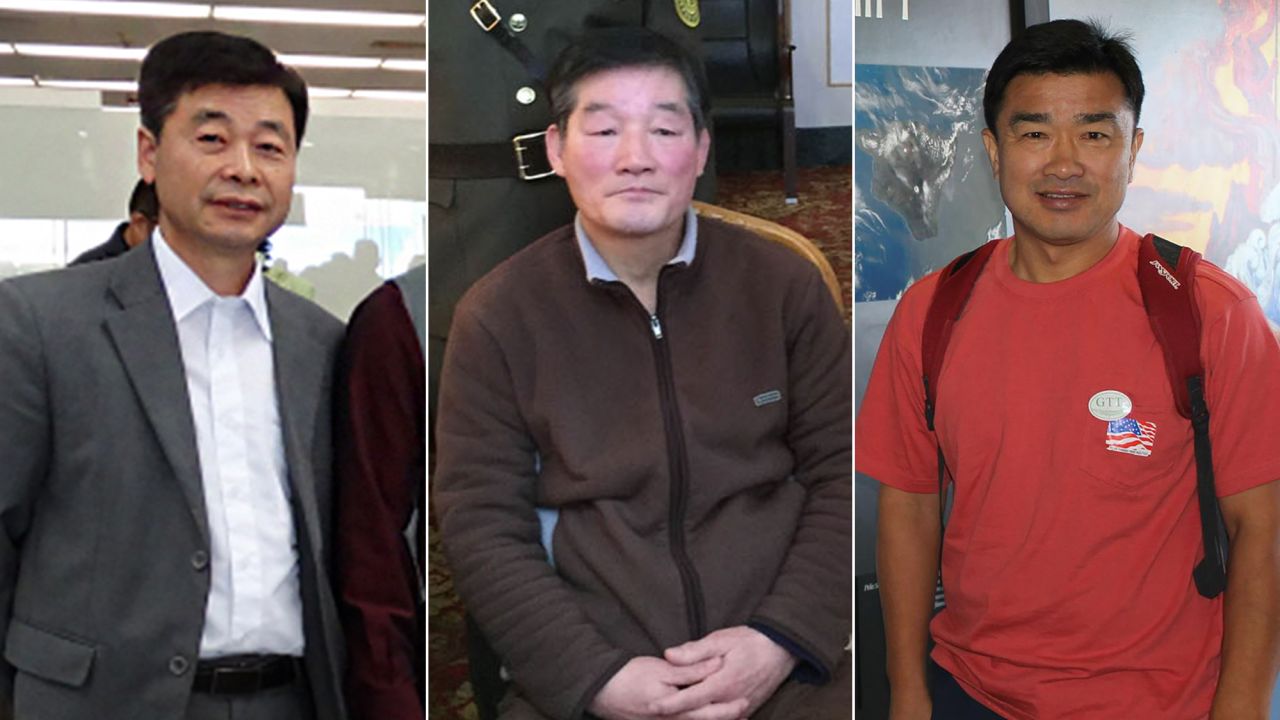 Kim Hak-Song and Kim Sang Duk – also known as Tony Kim – were detained in 2017 on suspicion of "hostile acts." Kim Dong Chul was arrested in 2015 and has been serving 10 years on espionage charges.
Mount says that the freeing of the three Americans detained should have been secured before negotiations on the Trump-Kim summit even commenced.
"Americans held in North Korean prisons in grueling conditions, in labor camps, their release isn't something that we should be prepared to compromise on – it's a matter of principle," he says.
"The release of the prisoners should have been a precondition for the US president to meet with Kim. That was an easy play and most likely a successful one, rather than accepting (the invitation) outright."
Mount suggested that the North Koreans would do what they could to keep talks moving forward: "(There is an) indication that the North Koreans are serious about a deal here. They seem to be trying to enable a real agreement here."
US military drills postponed: A win for Kim?
One element that the Americans and their allies may be willing to compromise on, however, is the scope and composition of joint US and South Korean military drills.
Postponed amid diplomatic advances made before and during the Winter Olympics, the new schedule will be announced on Tuesday, according to an unnamed South Korean official.
"If they're being modified you have to see that as a sign that they're working to make talks as fruitful as possible," Mount says, adding that if the US and South Korea were to hold off drills in exchange for a freeze on nuclear and missile testing from the North, that "would be a good trade."
Why did North Korea ask Trump to talk?
Why are Finland and Sweden involved?
The US does not have a diplomatic presence in North Korea, and Sweden has previously facilitated diplomatic initiatives between the two foes.
"The Swedes have this long-established presence in North Korea, so since the 1990s, they've particularly looked after US interests," Jim Hoare, Britain's former charge d'affaires in Pyongyang, told CNN.
Warren: Trump may 'be taken advantage of' on NK
"There is a long record of Sweden interacting with North Korea on behalf of the Americans. There is this tradition, this link."
By hosting – but not participating in – the talks this week, it appears that Finland is following its Nordic neighbor's lead.
Swedish Prime Minister Stefan Lofven had said that Stockholm is willing to host the historic summit.
"We really want to help out," Lofven said in an interview with Sweden's TV4 network. "If we can help and provide a forum for this and support this process, then this is something we should do."
Sweden is one of a handful of places analysts believe could host the meeting, along with Switzerland, the neutral nation where Kim went to school; the Joint Security Area in the Demilitarized Zone that divides North and South Korea; and China, which has diplomatic relations with the United States and North Korea and has hosted Kim's father, the late Kim Jong Il.