Story highlights
March 27 is Muslim Women's Day -- a day to celebrate Muslim women
Amani Al-Khatahtbeh says it is a day to "change the culture around how we talk about Muslim women"
As a young girl growing up in New Jersey in the wake of 9/11, Amani Al-Khatahtbeh concealed the fact that she was Muslim to avoid negative judgment from her peers.
When she was 13, her family relocated to Jordan – her father's homeland – because they were concerned about rising violence against Muslim communities in the United States.
Living in Jordan proved to be a transformative experience – Al-Khatahtbeh grew to love her religion, and began slowly reclaiming her identity. But the family returned to the US when her mother was taken ill and wanted to be with her relatives in New Jersey.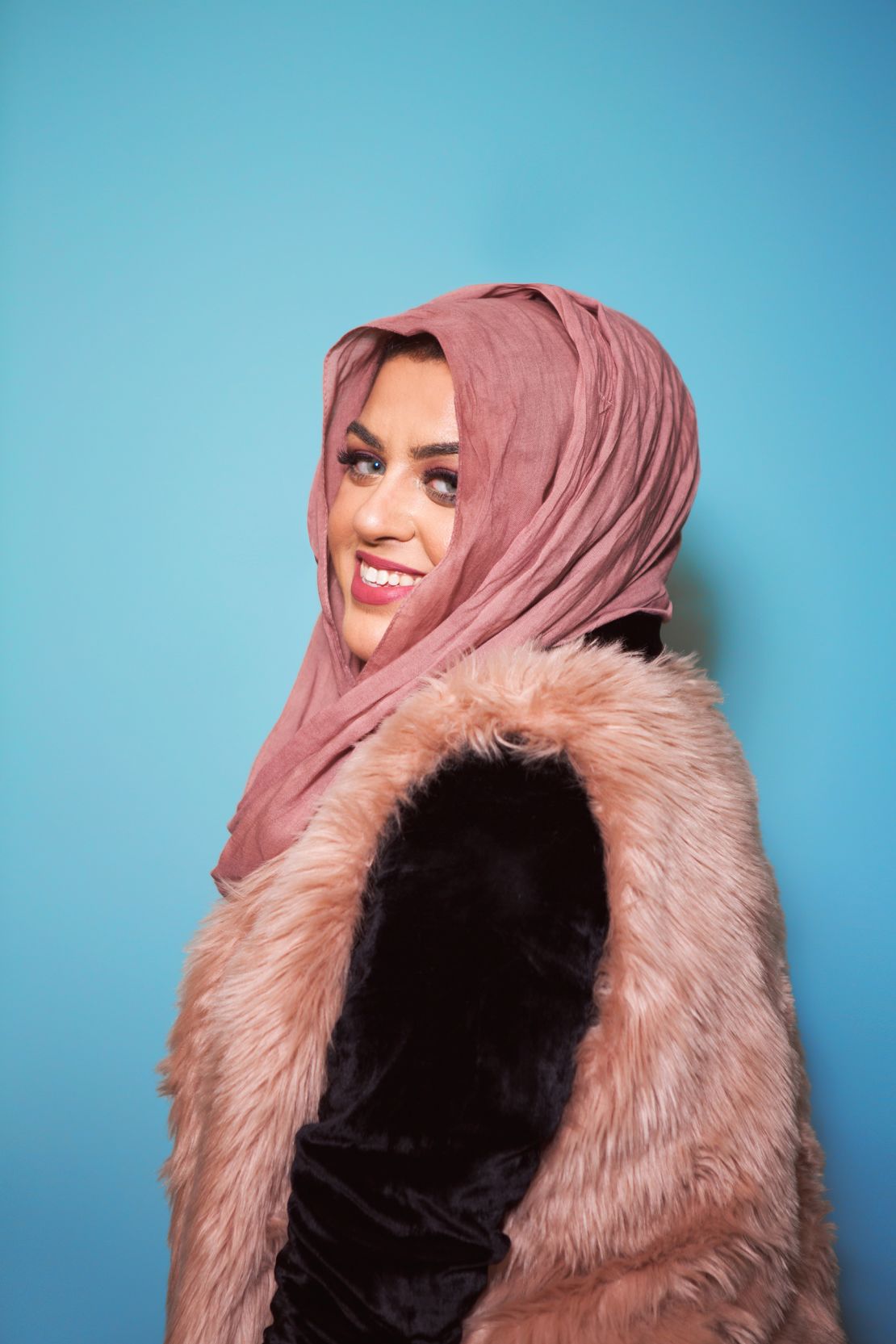 Back home, Al-Khatahtbeh found that Jordan had changed her attitude to her country of birth and she chose to wear the hijab as a mark of defiance against Islamophobia. She felt angered to see how the Middle East – and particularly Muslim women – were misrepresented in the news.
So, at 17, Al-Khatahtbeh started a blog in her bedroom. She paid $7 for a domain name – MuslimGirl.com – to carve out a space for young Muslim women to take back the narrative.
Now, eight years later, MuslimGirl has tens of thousands of followers across its social networks. 1.7 million people visited the website over the last year, according to Al-Khatahtbeh.
On March 27, 2017, MuslimGirl launched the first official Muslim Women's Day, to celebrate Muslim women and amplify their voices.
This year it's happening again. The theme is "Muslim women talk back to violence."
CNN spoke with Brooklyn-based Al-Khatahtbeh, now 25, about the idea behind Muslim Women's Day, and how the narrative around Muslim women is changing.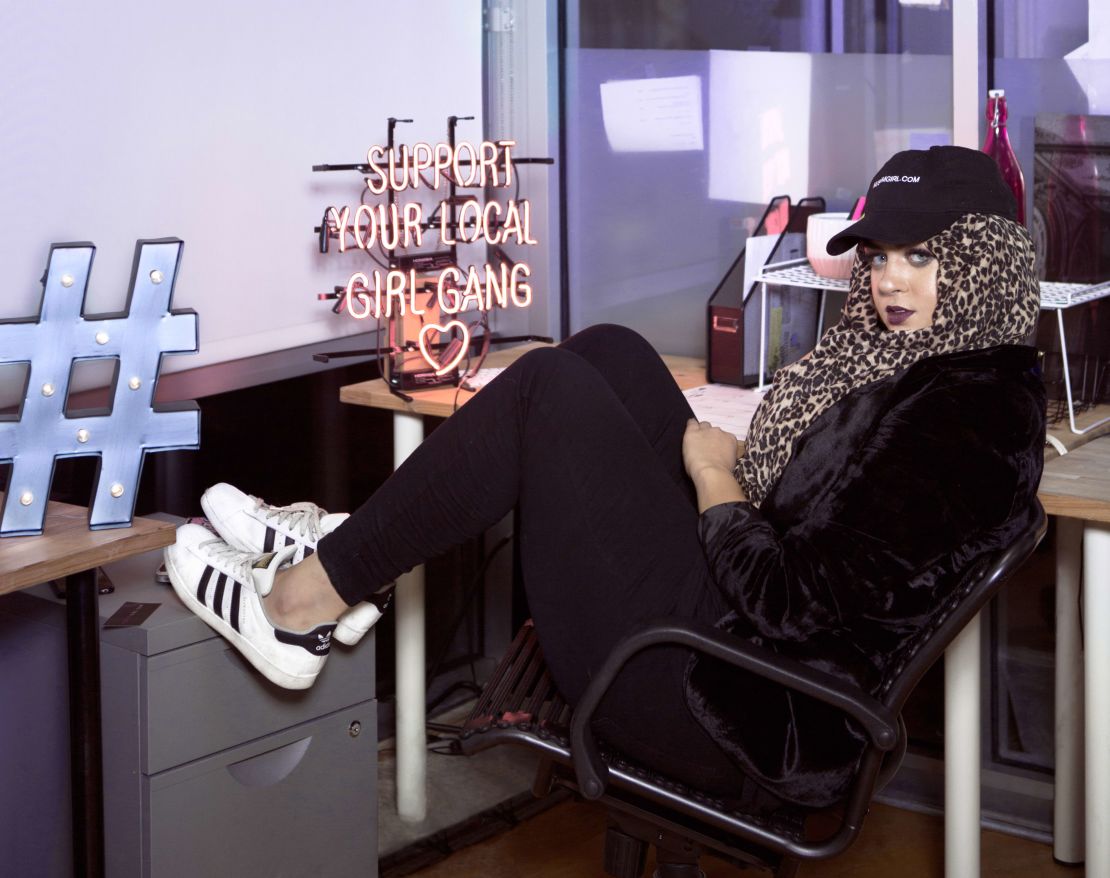 Why is it important to create a platform for young Muslim women?
Amani Al-Khatahtbeh: "Growing up [in the United States], by the time I was leaving elementary school, we were already embroiled in two wars in the Middle East. And even today, we elected a president largely based on assumptions of the Muslim community. A lot of these policies impacting Muslims worldwide are largely based on a lot of misinformation.
One of the reasons why MuslimGirl became such a necessary space is, first of all, to cultivate a presence for our voices in the media in the hope that … it will make it more difficult for that misinformation to lead to those policies.
One thing I'm really proud of with MuslimGirl is that we have never attempted to cater to any specific outside audience… And in a very beautiful way, naturally, half of our audience became non-Muslim – people outside of our religious background that started to come to Muslim Girl as a resource."
Why do we need Muslim Women's Day?
Al-Khatahtbeh: "We wanted to create a day where we just celebrate Muslim women… and engineer a new precedent for Muslim women's representation in mainstream media.
Muslim Women's Day is a call to action to… center Muslim women's voices for the day, to empower us, to flood the Internet with new, diverse, positive stories and Muslim women's voices, and basically just pass the mic."
What impact did Muslim Women's Day have last year and what are you hoping for this year?
Al-Khatahtbeh: "My favorite part about Muslim Women's Day last year was how it really afforded us an opportunity to change the culture around how we talk about Muslim women and how we cover their stories.
And this year's going to be even bigger. We have even more partners involved, more social media networks that are elevating these conversations on their platforms, more organizations that are tapping into this really pertinent conversation."
Could some of the issues you're addressing be about women in general?
Al-Khatahtbeh: "Our theme for this year is 'Muslim women talk back to violence' so, whether it's gun violence or a #MeToo or #TimesUp movement, these are obviously themes that impact women from all backgrounds, across the board.
But this day is specifically to center Muslim women's voices that often get drowned out of the conversation."
Related: Palestinian director on plaudits, death threats and big screen success
In 2016 you wrote a book, 'Muslim Girl: A Coming of Age,' in which you speak of falling in love with Islam when your family relocated to Jordan. Tell me about this point in your life …
Al-Khatahtbeh: "When we moved to Jordan that was a very transformative moment for me, because that revealed to me just how much of a contrast there was between how reality was in the Middle East, this vastly misunderstood region, and how it was being portrayed in Western media.
And while I was there I became acquainted with this religion of Islam from a land in which it is practiced … I really just fell in love with it.
I decided to start wearing the hijab on my own because I wanted that to be my public defiance of Islamophobia and my personal reclamation of my identity."
Related: Growing up in Jordan's 'lost city'
How did your experiences in Jordan and at home shape MuslimGirl.com?
Al-Khatahtbeh: "I think I've become very blatantly aware of the certain privileges… that I have that other individuals don't, that other Muslim women in other parts of the world might not necessarily have access to.
And so it motivates this feeling of needing to use those privileges and those resources… to enact change and to make those things accessible to more people around the world.
We don't try to speak on behalf of women in other parts of the world. We try to empower those voices. You know, a lot of times MuslimGirl gets touted as being a voice for the voiceless. But our philosophy is that nobody is voiceless, they're just voices that are more systematically silenced than others. And if we truly want to be empowering for women, we need to empower those women to use those voices and speak up to their own experiences."
How have you seen the narrative around Muslim women shifting since starting MuslimGirl?
Al-Khatahtbeh: "I think people are definitely more interested … Especially right now where people do care more about women's empowerment and gender equality. I think it's so important for us to be included in that conversation and to be able to … expand the definition of what liberation means for different women."
Related: Why women are taking to YouTube in Saudi Arabia
How is MuslimGirl working to diversify the types of stories about Muslim women in the media?
Al-Khatahtbeh: "One thing that we launched last year is our Getty Images partnership and that's something that I take great pride in. It's crazy to imagine how something as simple as the availability of visual imagery can impact the way that we view an entire group of people, especially in today's digital age.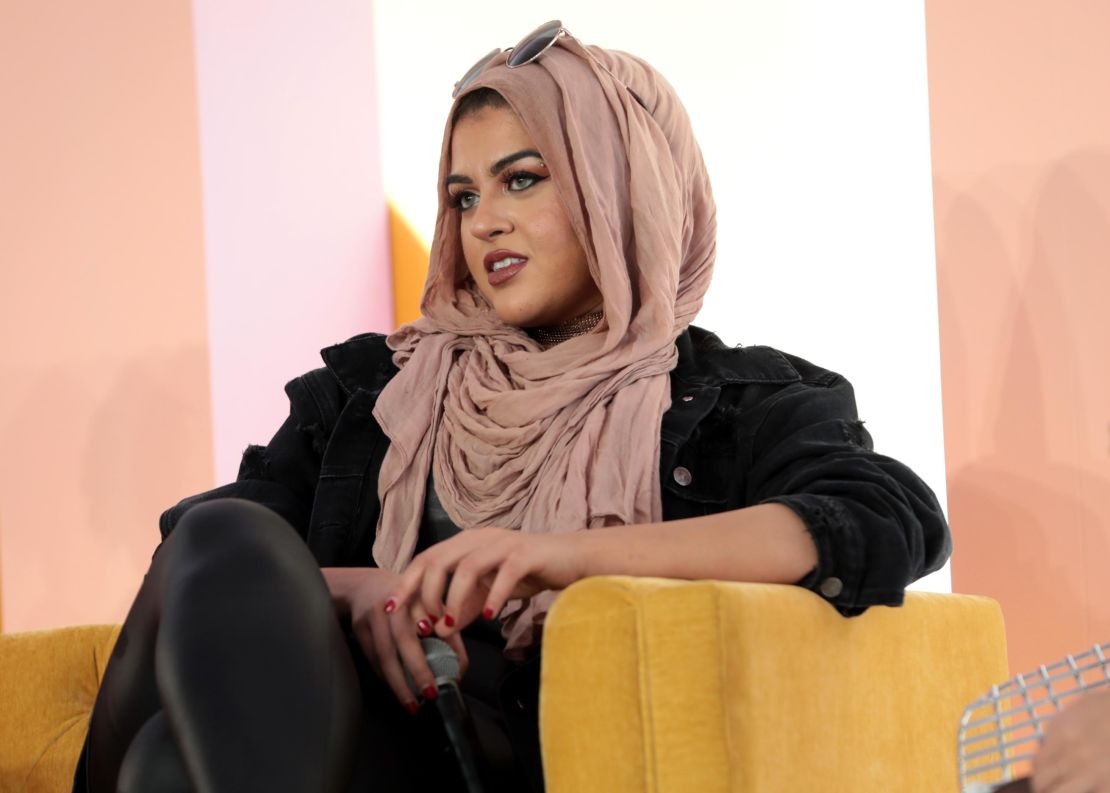 So we created this Getty Images collection of stock photos of Muslim women that are shot by Muslim women, led by Muslim women.
We're a millennial startup, so the digital environment is definitely our arena. That's our battlefield, that's what we're good at. And so we're trying to find innovative ways to really just completely deconstruct what people expect and break out of this box of what Muslim women look like or how they're supposed to sound."